If you're feeling a need for increased safety lately, you're not alone. Living in uncertain times, it's natural to look for solutions. Did you ever think about how window treatments could be a large part of that?  We'll help you explore some safety measures that will give you peace of mind. 
Be Mindful of Cords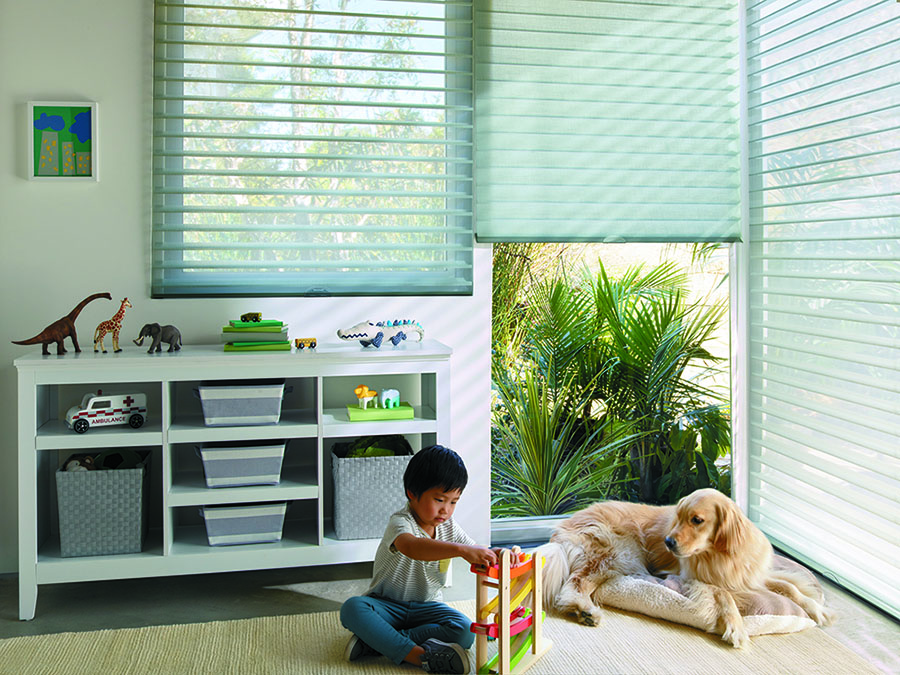 Most people know that blind cords are dangerous to children, but they can also be a safety hazard to your pets. Dangling cords catch their eye and seem like an intriguing toy. We have both cordless and cord-safe window covering options, which will leave you with the assurance you need to be relaxed in your space. Click here to discover more about your options. 
Protect Your Doors
Doors are the main point of entry to your home, so it makes sense to want to add a layer of protection to them. This can seem a bit difficult! They still need to function properly–and with ease. That may be different on each door you have. Due to those reasons, we have compiled the best treatments to meet those needs. Read more about your choices.
Control Your Window Coverings Instantly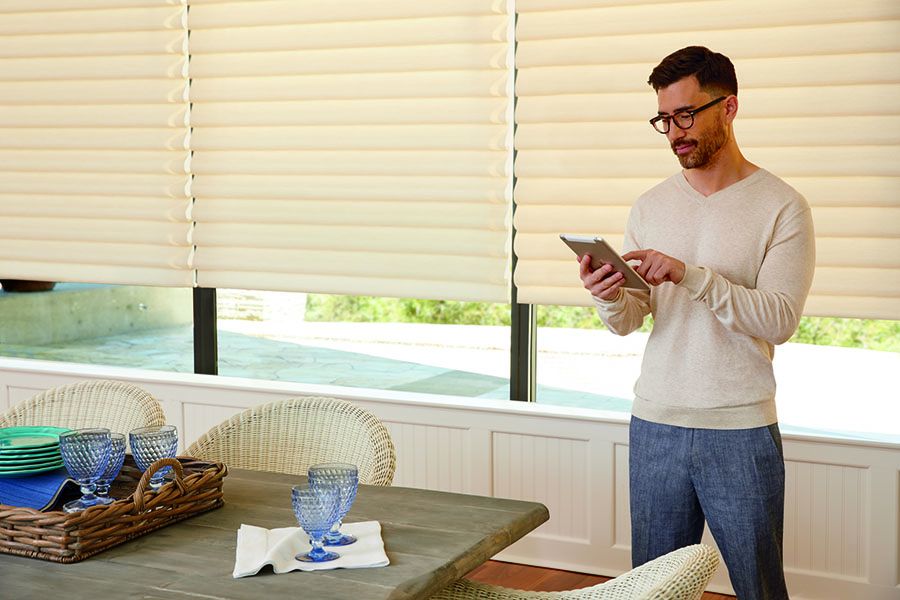 Adding automation to your home not only adds convenience, but security too. You can do this with window coverings! Adjustments can be scheduled, so even during your tropical vacation, your shades will close up at night for increased safety. These motorized shade options, along with the PowerView app, allow you to program a schedule while also adding privacy and energy efficiency. 
Find a Sense of Balance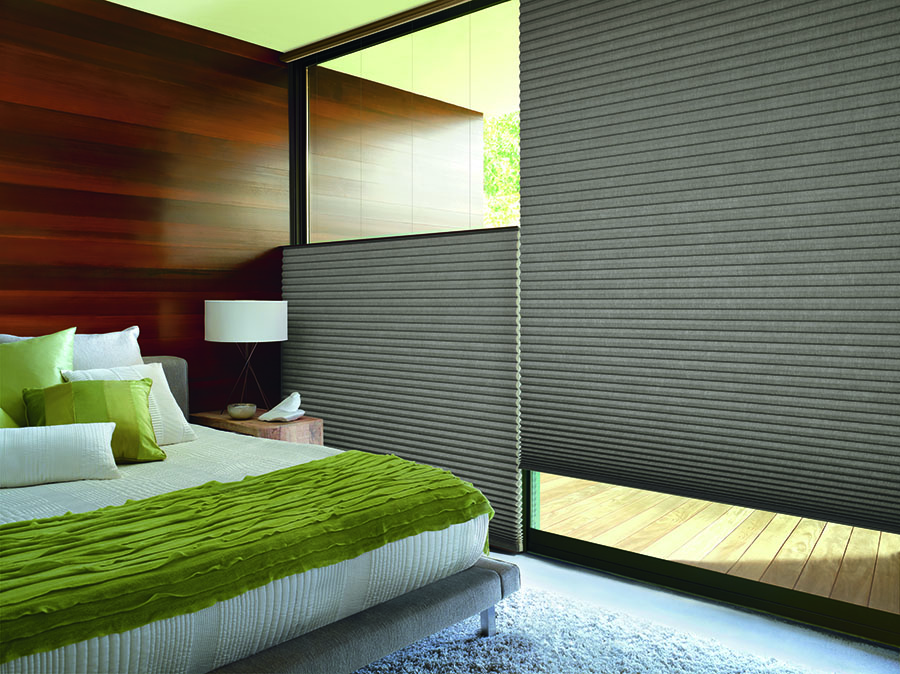 Privacy is definitely a quality everyone wants in their home. Especially at night, you may want to block out the car lights passing by on the street, or keeping the neighbors from seeing what you're cooking for dinner. But, caving yourself in is not your only option! Top down shades are perfect for still allowing the natural light to pour in while blocking the view into your home. See your options. 
Endless Benefits to Increased Safety
By taking these safety measures, you will likely notice other changes around the rooms in your home. Energy efficiency, reduced glare, UV protection, and convenience are just a few of the bonus features that come with your new window treatments. Our team at At Home Blinds & Decor is eager to help you make these changes for you and your family. Contact us today to enjoy your FREE consultation.