Natural Light & Privacy
Daylighting is the concept of natural light entering across your ceiling, illuminating your home, without having to use as much artificial light. This is the effect of top down bottom up shades.
You get an ample amount of lighting, without sacrificing your privacy. You'll enjoy outside views of treetops and blue skies. Glare is reduced, as the lighting is directed at your ceiling, and the temperature in your home can still be comfortable, as most of your window is covered.
Find out more details about this favorite feature.
Top Down Bottom Up Products
If you love the idea of daylighting, but your heart is set on plantation shutters, we have ideas! The split tilt feature for shutters allows you to bring light in through the top portion of the window, while the bottom is closed–for control & comfort.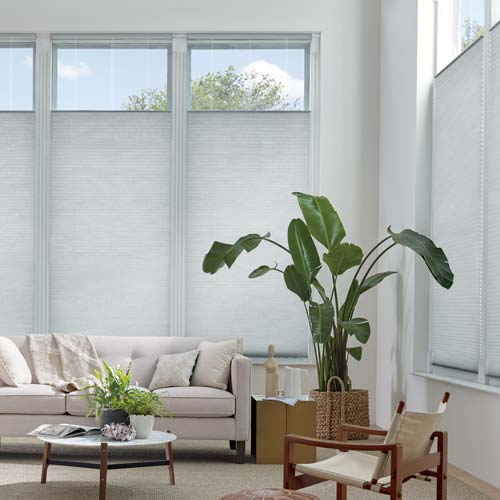 Daylighting
Covered windows help with so many issues, but they certainly don't allow for inviting in natural sunshine. Until the genius of top down shades. Simply lower these window coverings down from the top. Natural light pours in–crossing the ceiling and instantly brightening your space. No glare, no direct rays. Just mood-boosting light while the rest of the window is covered.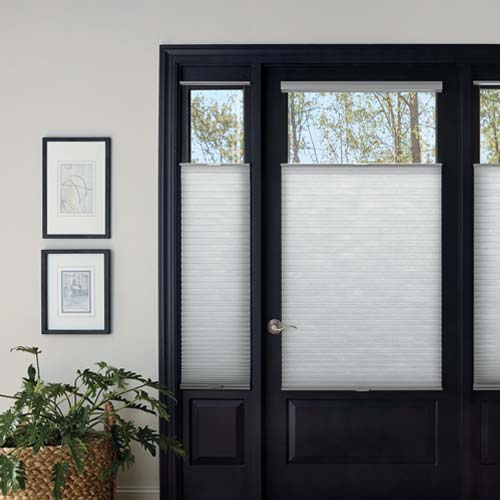 Privacy
You deserve the comfort & security of covered windows. But, living in a cave is not the vibe you'd like. When you lower the top of your window treatments, you get an illuminated space + treetop sky views. It's truly the best way to design an atmosphere that allows you to go about your life without street-level traffic looking in.
Custom Adjustments
Glare on the screens? Blocked. Direct light in your eyes? Gone. A brightly lit room for ample productivity? Check. These are just a few ways that each individual window can be positioned to give you the best atmosphere in your home. You can move, adjust and change the position to fit your needs. It's simple and incredibly effective.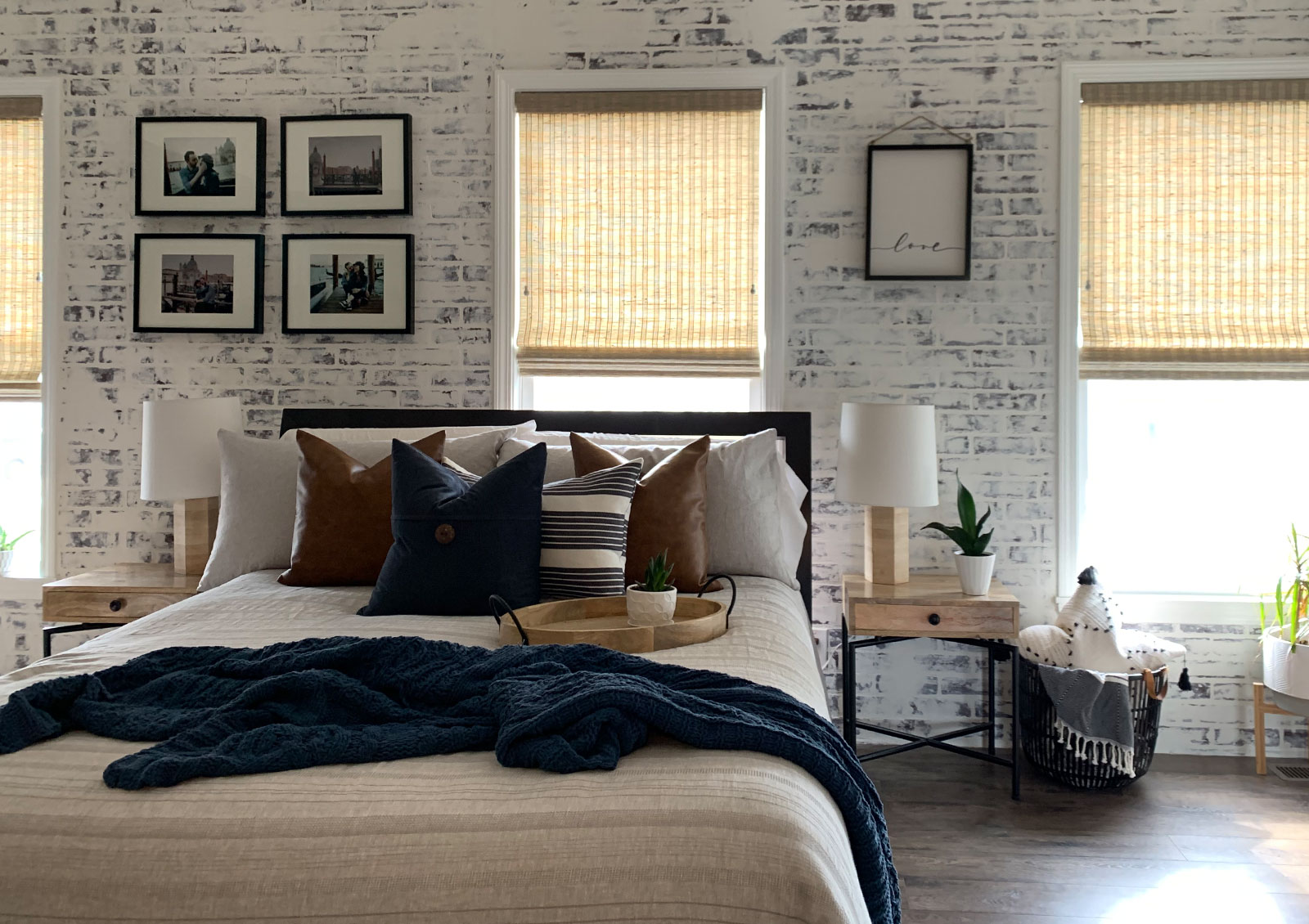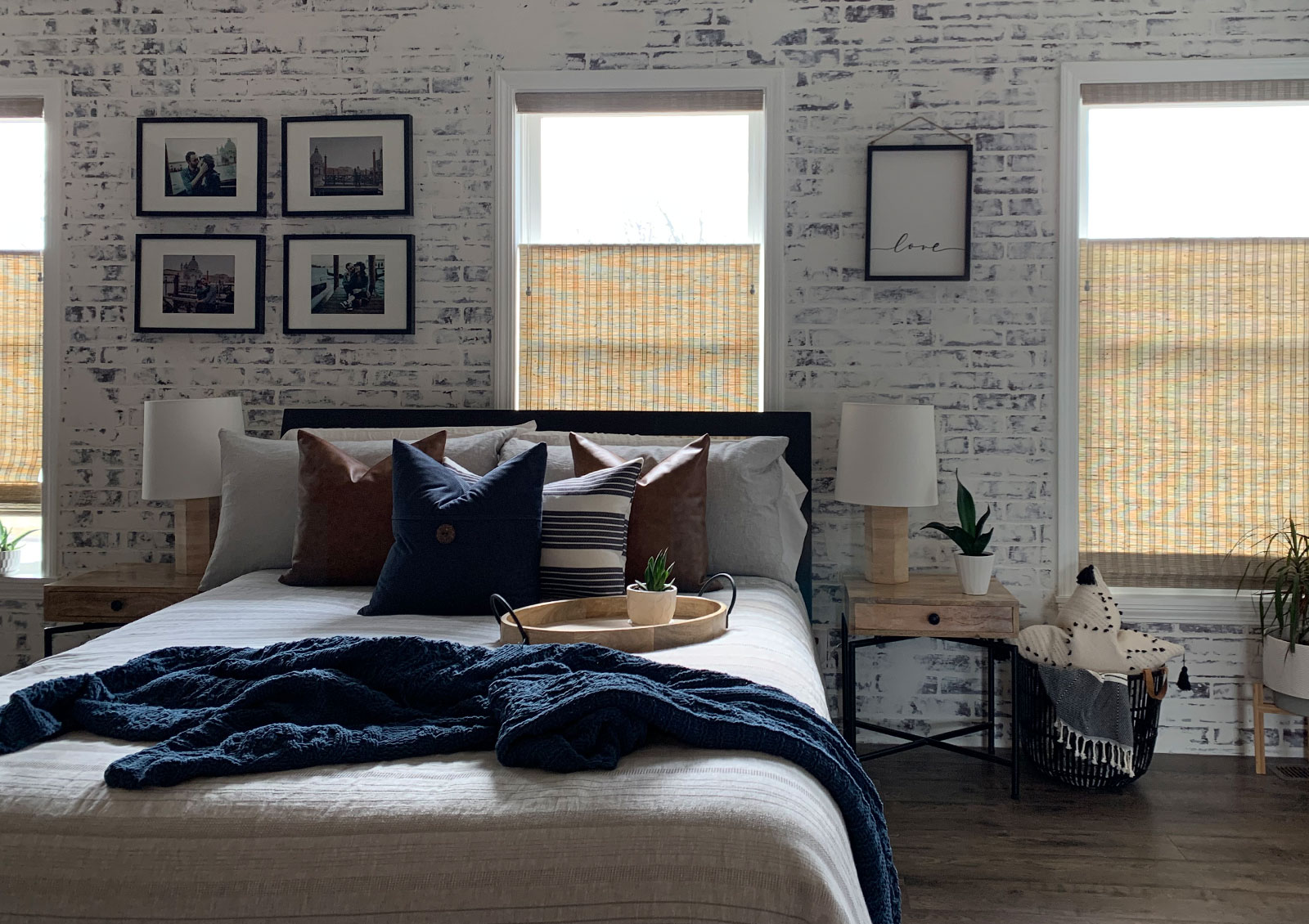 Provenance® Woven Wood Shades