Cover European Style Windows: Tilt Turn
Cover the trickiest windows
No drilling necessary
Coverage in any position
Tilt turn windows are a unique way to enjoy versatility in your home. These windows can turn in like doors, or tilt in like windows. But, with all that turning and tilting, you still need light control and privacy solutions. Find the ideal way to cover European Style Windows with the TrackGlide system from Hunter Douglas. The narrow track runs along the edge of the window–not actually on the glass. This track allows the window shade to move with the adjustments of the window.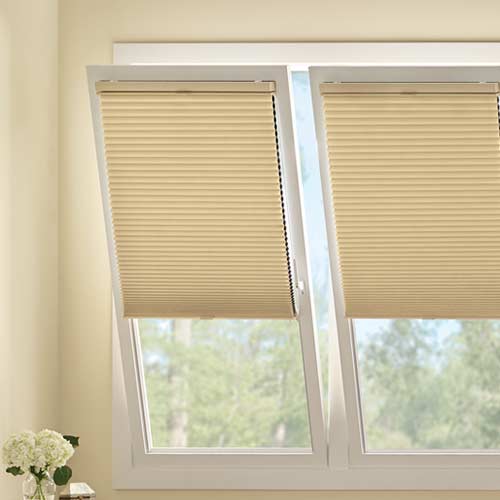 Moves with the Window
If you have tilt-turn windows, you need shades that match the movement! No more hassle–desperately trying to achieve light control and privacy. TrackGlide covers the window–and allows the shades to move as the windows move. Tilt in: the shades tilt. Open in: the shades open. Get coverage no matter the position of the glass.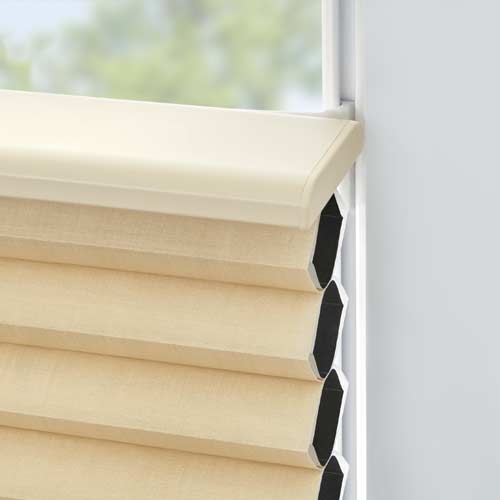 Favorite Features
Because TrackGlide is available with Duette Honeycomb shades, you also have the options available with these incredible shades. Amazing energy efficiency & comfort, light control & room darkening, top down bottom up & privacy. You'll experience the custom atmosphere you've only been dreaming of!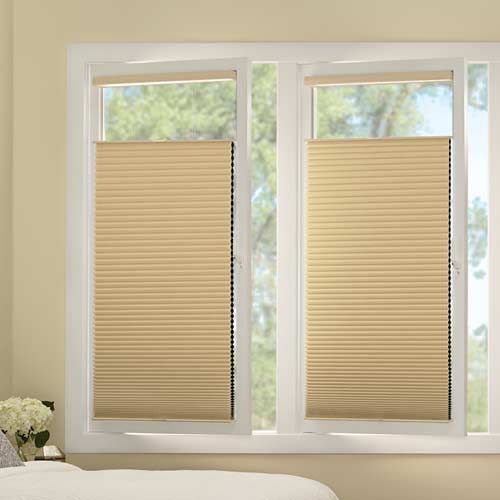 The Narrow Track
The trickiest window issues are no match for the narrow track of the TrackGlide system. From shallow window depth, to low profile french doors, coverage is possible–and simple. The track adheres to the edge of the window frame–not on the glass. There's no drilling. All you'll get is coverage and control in any position.
Duette Shades for Tilt Turn Windows:
160+ Fabric Choices
Full Light Control
Room Darkening Choices
Privacy
Top Down Bottom Up Shades
Energy Efficiency Cellular Shades
Cordless for Child Safety
More Window Covering Solutions