When autumn rolls around, so does Child Safety Awareness. Your little ones may be learning about fire safety, and we like to make sure both parents AND grandparents know about window covering safety. Blind cords in your home are a serious danger for children and pets.
Why Are Blind Cords Dangerous?
Hanging next to the window, blind cords seem pretty harmless. But, not when you step into the imagination of a child. In an instant, those cords turn into leashes, lassos, necklaces, handcuffs, and whatever else your child dreams up during playtime. When cords tangle and tighten, they can cause injuries and even death.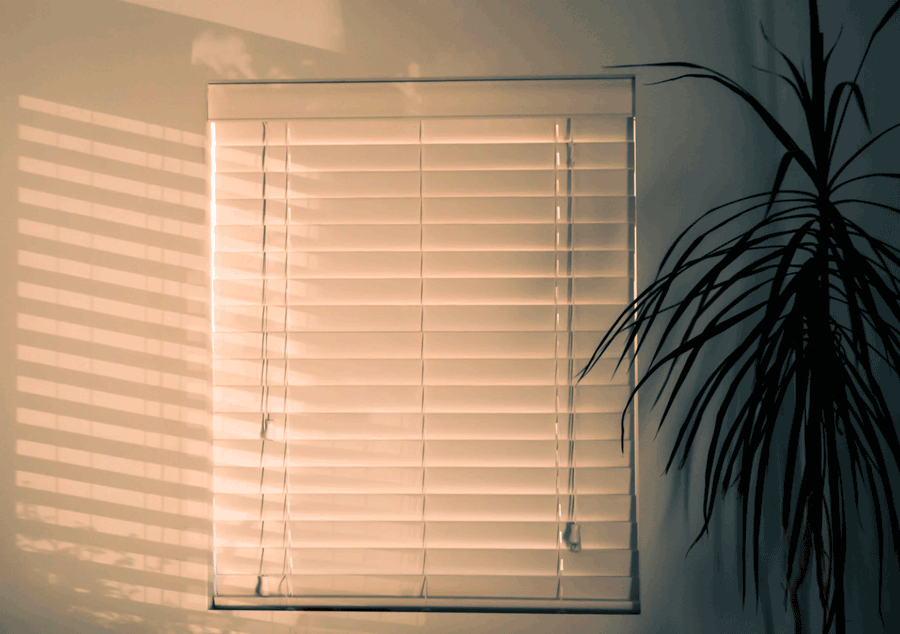 Do you have outdated blinds or shades in your home with dangling cords? You should know that the US government Consumer Product Safety Commission now considers dangling cords a deadly hazard. In December of 2018, they released a standard for window covering products to help ensure that safe options are readily available for families.
Safe Options: What's Available?
It's reassuring to know that Hunter Douglas made child safety a priority many years ago. That means you have lots of options to keep your family safe. Let's take a look at what's out there.
Cordless Window Coverings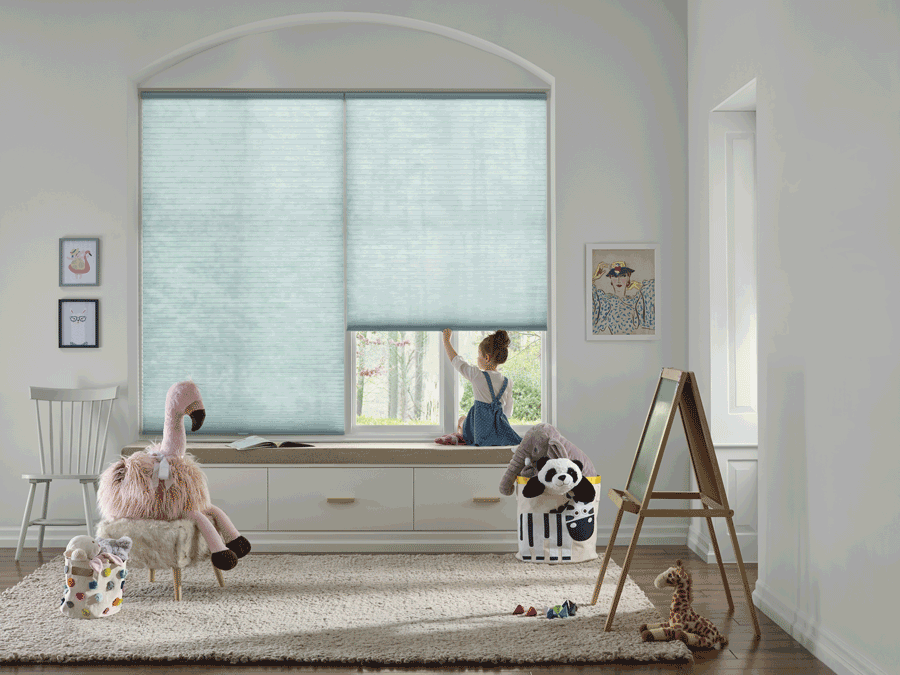 When it comes to ensuring child safety, going cordless is always the best choice. Our LiteRise lifting system allows you to make adjustments with a simple push or pull of the bottom rail. No dangling blind cords means no danger!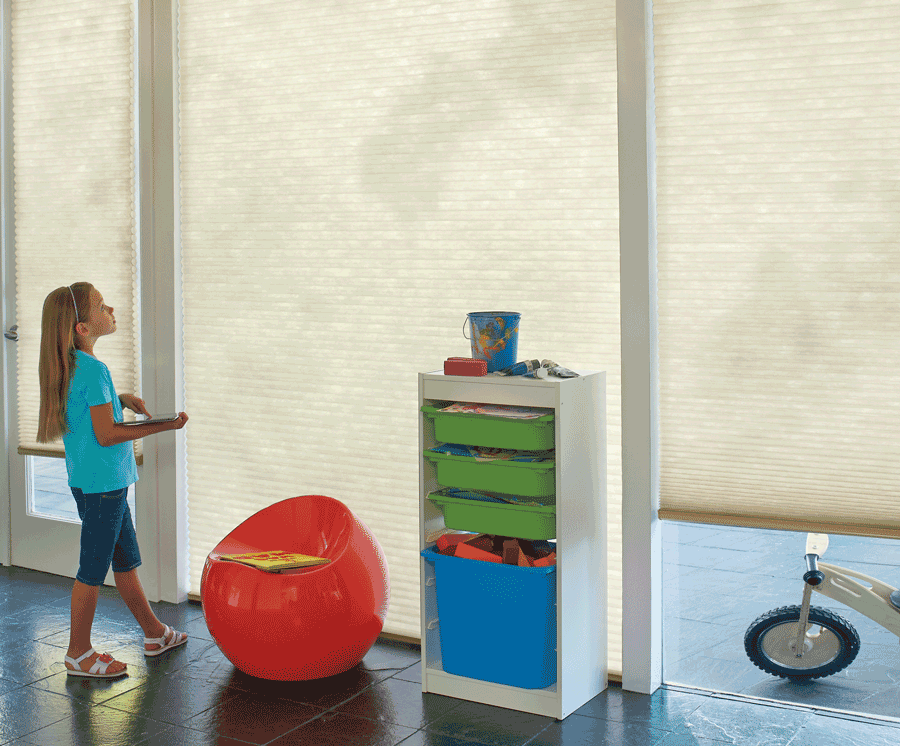 Motorized shades are another cordless option. A simple tap on your favorite device is all you need to move your shades. So, along with bringing safety, they also bring incredible convenience–which is perfect for your busy family!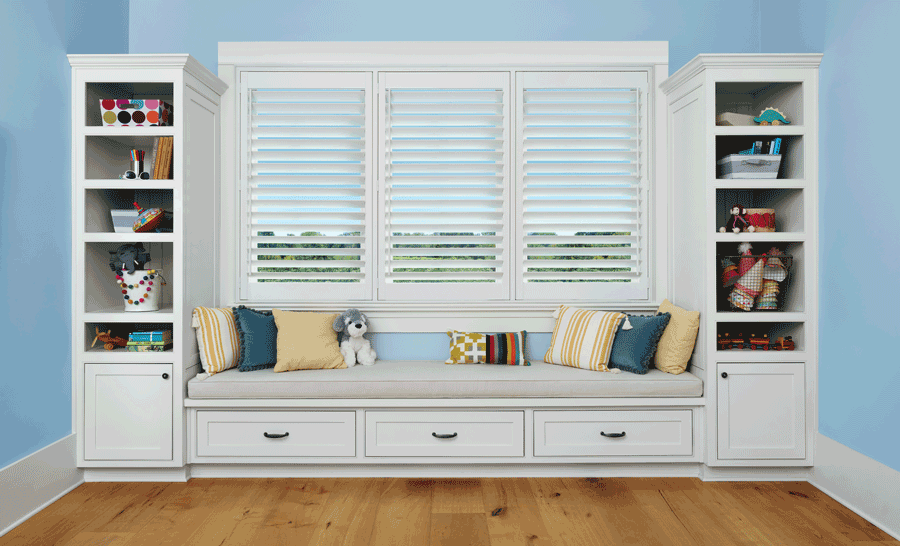 Cordless by design, plantation shutters are a favorite choice for homes with little ones or fur babies. Hunter Douglas shutters boast long-lasting durability. Plus, being framed right into the window, they can help prevent falls from open windows.
Cord-Safe Blinds & Shades
If you have layout limitations in your home, some windows may still need a cord. But, that doesn't mean it has to dangle down and threaten the safety of your kids and pets. We have a number of cord-safe options that can provide the function you need and the safety everyone deserves.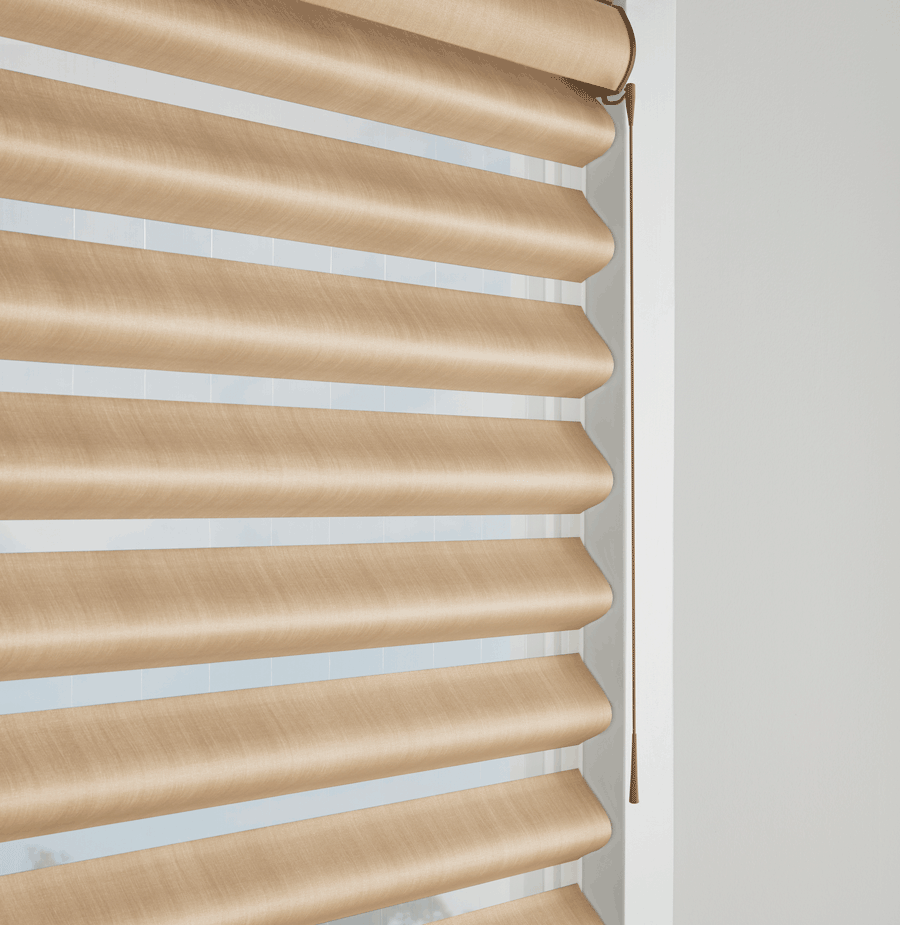 Thanks to recent innovations, the SoftTouch operating system brings motorized control to individual windows with a lightweight wand. Tap or tug gently to move your shades. That's it! It's simple, safe operation right where you need it. And, if little fingers find their way to the wand and pull too hard, there's no need to worry. Its magnetic connection instantly disengages.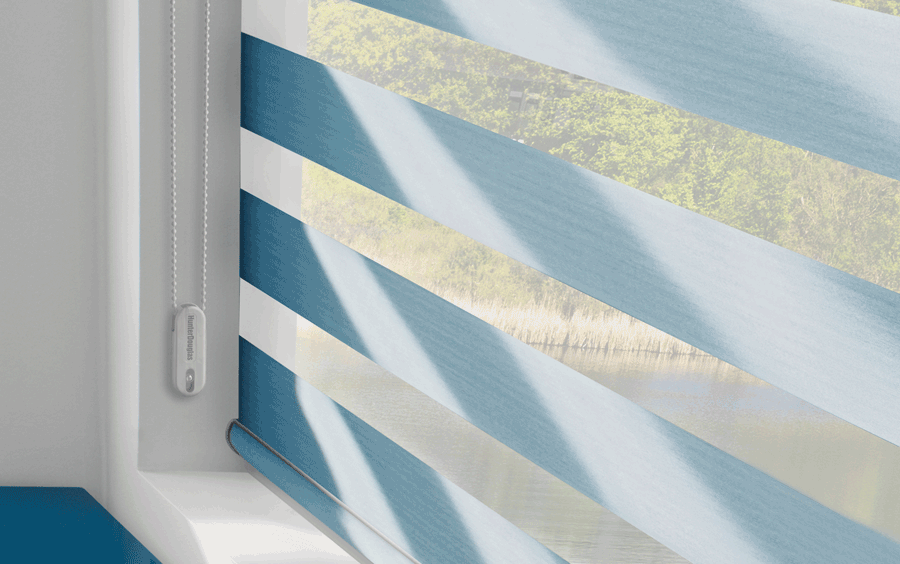 A continuous cord loop offers the easy operation of a cord without letting it hang down in harm's way. Fastened in place on the window frame with a cord tensioner, a continuous cord loop creates an endless cord that you simply pull to make adjustments.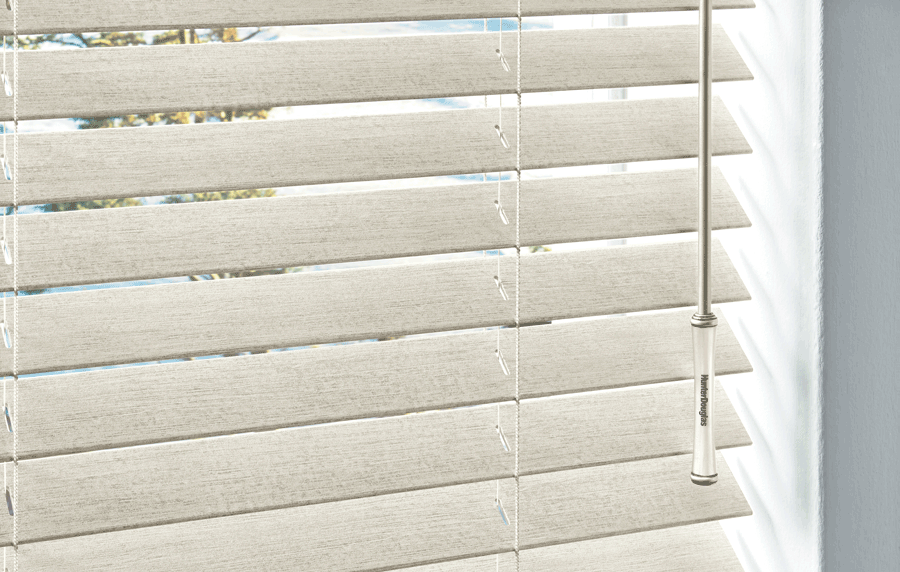 Finally, our UltraGlide system features a retractable cord. As you pull for operation, it continuously retracts. So, unlike outdated and dangerous blind cords, it always remains the same length–short and out of your little one's reach.
We're Here to Help!
The At Home Blinds & Decor team knows that sifting through all this information about child- and pet-safe window coverings can be overwhelming. What option is best for your specific windows and your unique family? We can help you decide. Stop into our showroom to experience all of the operating systems on full-size displays. Then, invite us over so we can guide you toward the products that will add the most function to your Fort Myers area home. Contact our experts for your FREE, shop-at-home appointment.