Morning arrives and your family is cuddled in bed, dreaming softly. There are no sudden sounds of alarm clocks; instead, the bedroom shades open quietly, letting the sunshine gently awaken the household. Does this sound like a dream itself? Allow motorization to make every morning as peaceful as this one! From personalized schedules to instant control, motorized blinds and shades will change your home for the better.
Motorization for Every Room
Each room in your home has a specific function. Motorization can make it easy to control every unique environment. Which areas in your home could benefit from more control? Bedrooms are the perfect example. During the day, you want light to illuminate your bedroom, but you need privacy. It's also important to block out the light for a good night's sleep. Add motorized shades for a simple solution. Top down bottom up will protect your privacy while giving you the light you need. Blackout or room darkening options will give you the sleep you deserve. Simply set a schedule for your shades to open and close, and you're set! Another great area to have motorized blinds is your living room. Block out the light for movie night, or light up your space for daily activities. Create the perfect ambiance for your dining room at the touch of a button.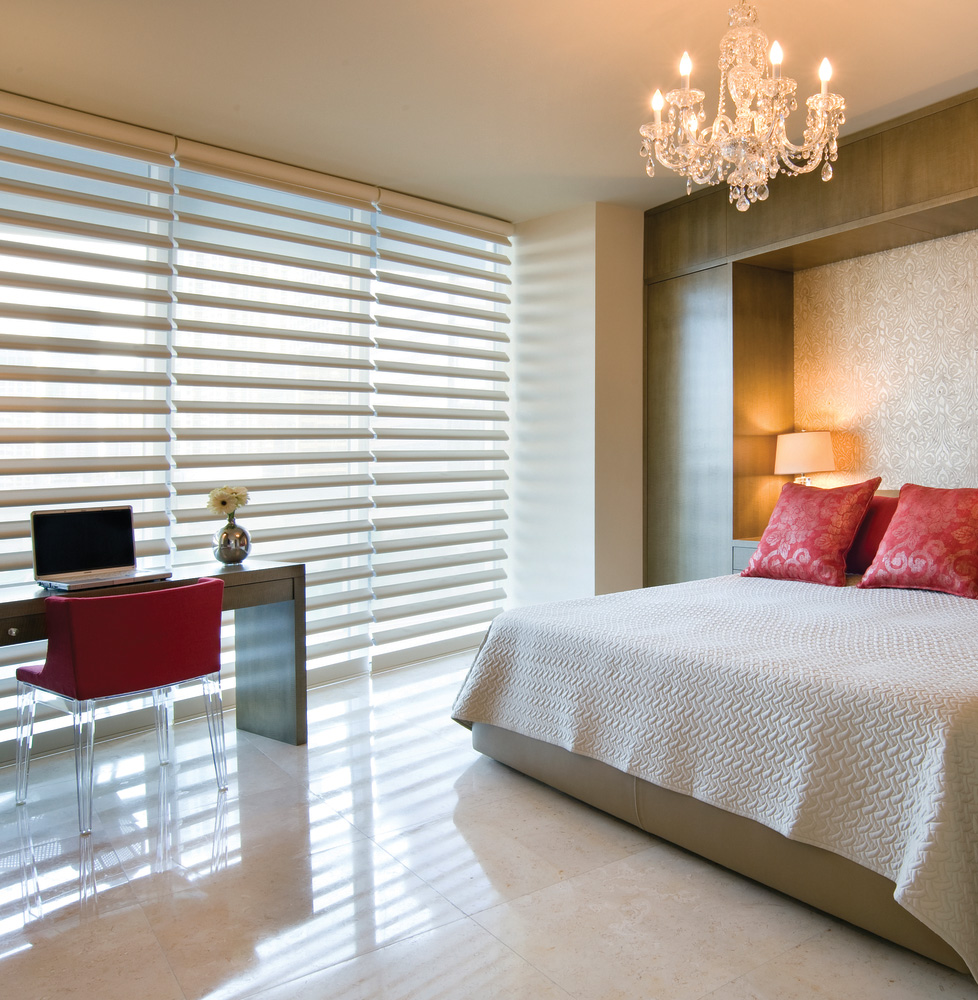 There are so many ways to control your motorized blinds and shades. Use the PowerView Pebble remote to adjust your shades at the touch of a button. Rushing to work in the morning? Trigger your blinds closed using your phone or Apple Watch. You can even check on their position or adjust them from anywhere in the world using the PowerView app. Get the control you deserve!
Take it From Our Clients!
We love PowerView® Automation, and so do our clients! Take their word for it. Here are a few of our clients' favorite features:
"Being able to change our scenes depending on what we're doing has been life changing!"
"My kids love using the app to adjust their shades. Plus, they're child-safe, so I can be worry-free!"
"We have a set schedule for all of our motorized shades. They open and close exactly when we want them to, which means we don't have to adjust them before leaving for the day."
"My quality of sleep has improved so much since adding blackout shades with motorization! I can't believe I waited this long to get them."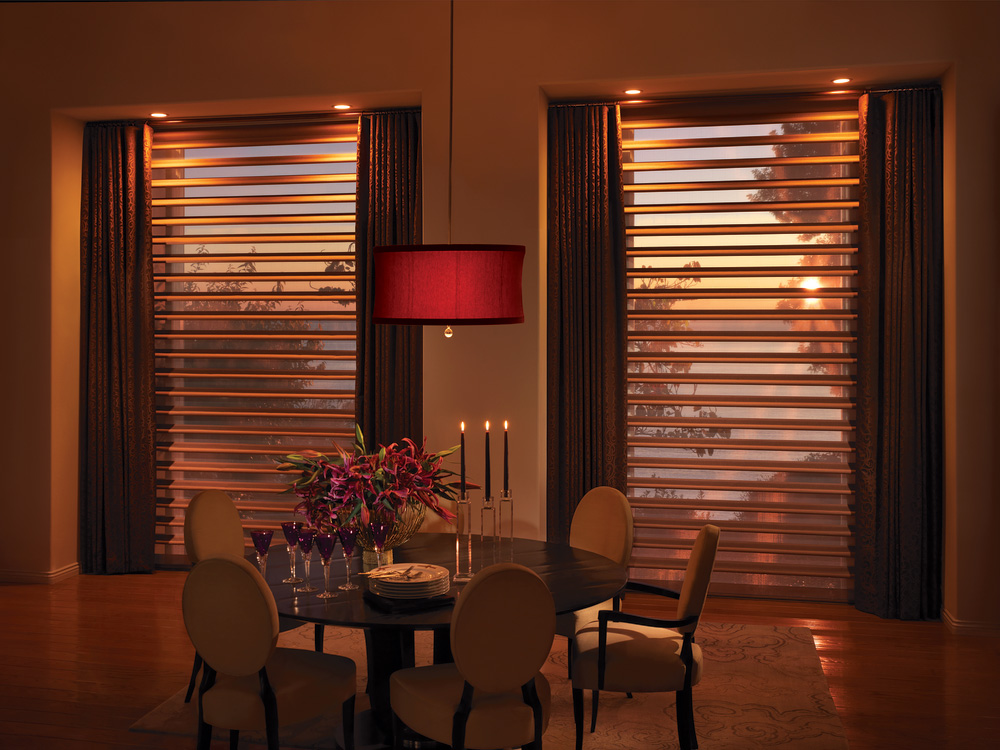 Get the Control You Deserve with PowerView
Don't waste time during your day adjusting your shades for the right light and privacy. Instead, let motorization do the work. Use your favorite smart device or the Pebble remote for quick adjustments. Or, save your favorite settings and create schedules for ultimate convenience. We'd love to show you what PowerView has to offer in your home. Contact our team at At Home Blinds for a free, in-home consultation, or come visit one of our showrooms!