Custom Window Treatments
For the perfect finishing touch for your windows, you'll love our custom window treatments. With a wide selection of fabrics and design elements for curtains and drapes, we'll create beautiful accents and stylish solutions for your home.
Drapery Panels
Drapery Side Panels
Stationary Drapery Panels
Top Treatments, Cornices, Valances & More
Whether you want full drapery panels, or a simple top treatment, we can work together to design your custom window treatments. Our window treatment experts will share inspiration and ideas with you such as layering window treatments that complement your home and your lifestyle!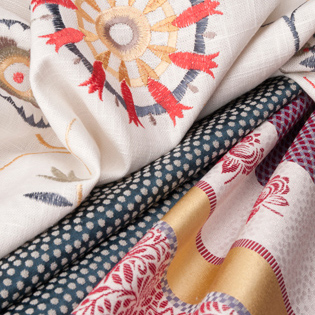 Fabrics
Your vision for gorgeous design starts with beautiful fabrics. Discover the colors, patterns and textures you love from the fabric samples in our Fort Myers showroom.
Some of the fabric collections we offer are RM Coco, Fabricut, Trend, Duralee & Carole Fabrics. With thousands of fabrics to choose from, you're bound to find a some favorites!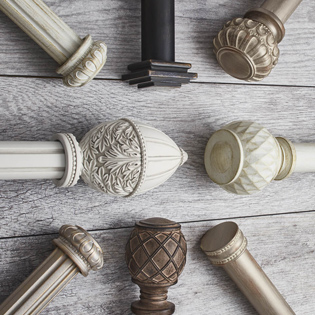 Hardware & Trim
The hardware you select for your custom window treatments has an impact on the overall look and style of your home. From intricate details of finials, to the sleek look of contemporary rods, you'll customize the finishing look. Your style statement is continued through the trims, banding and other embellishments you want to add to your accented drapery panels and top treatments. These design elements bring the look together.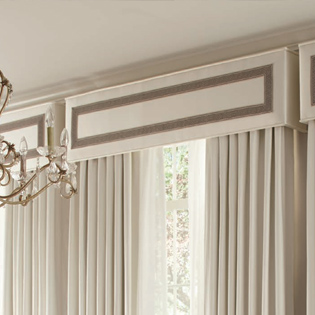 Top Treatments
Finish off the look of your windows with custom top treatments. Coordinating fabrics accent your home decor, or complete the look of drapery panels. Topping off the frame of your windows, we offer custom touches, such as cornices, valances and swags to fit the style you love. With a wide selection of fabrics, your top treatments can match, coordinate or contrast other elements in your home.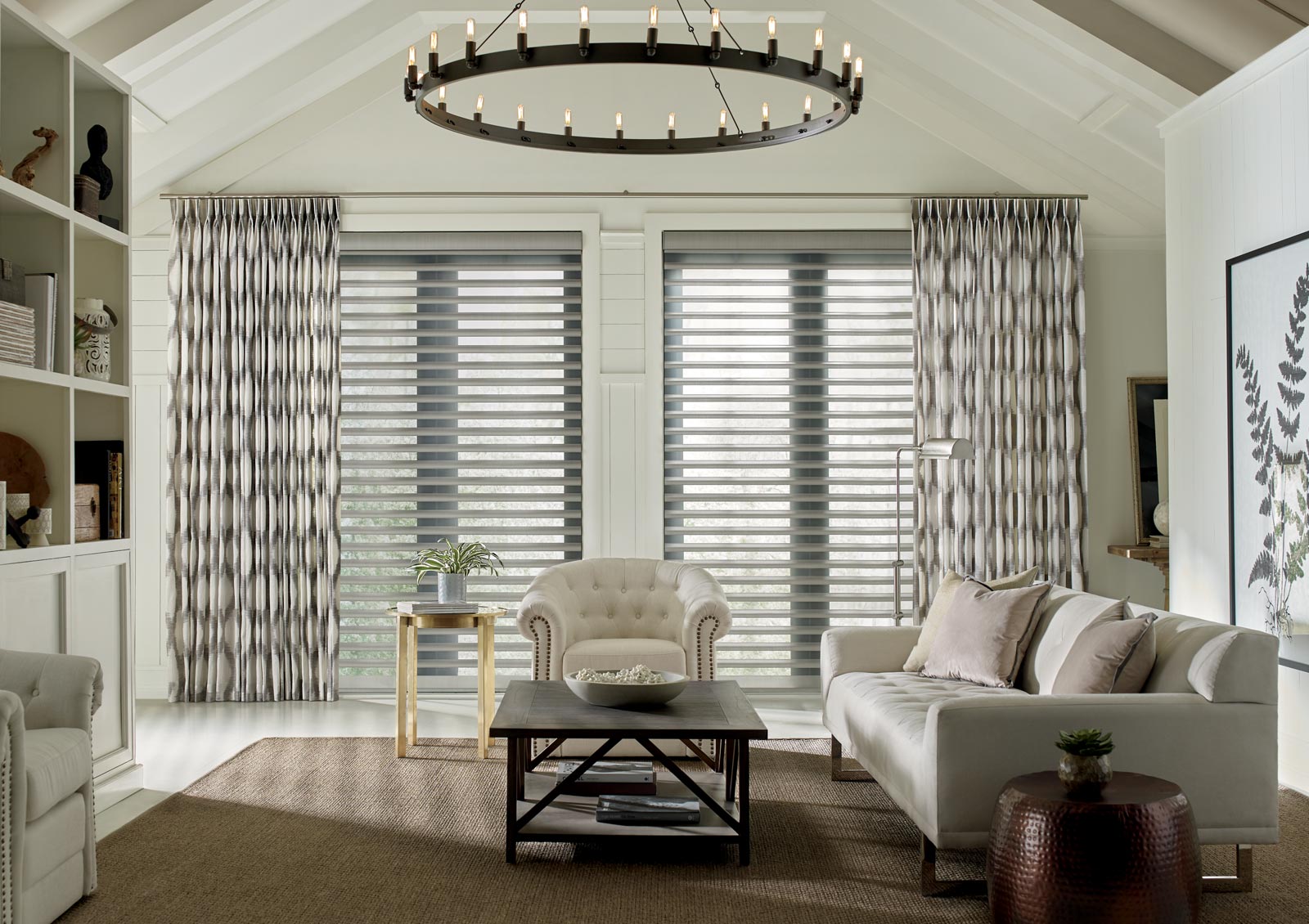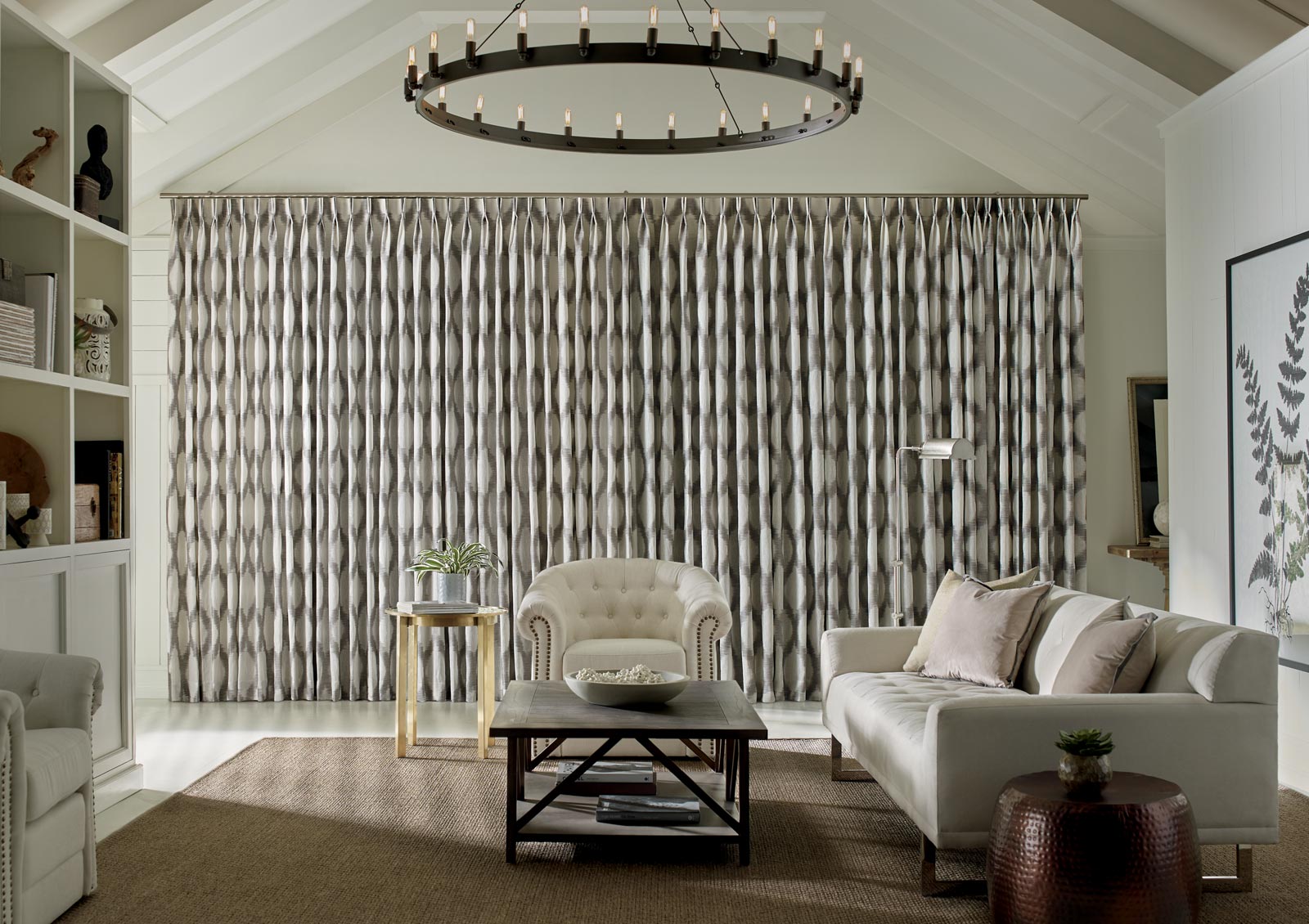 Pirouette® Window Shadings & Design Studio™ Drapery