Designer Roller Shades
Wide selection of modern fabrics
Low profile design
Disappears into the headrail
The modern styling of Designer Roller shades offer an ideal combination of contemporary innovation and classic results. Because of the low profile design, you can easily cover large windows without overwhelming the space. With style in mind, customization allows you to create a look that coordinates with your home's unique characteristics while offering the integral function you need and deserve. Experience lifestyle upgrades, protecting your home's interiors. Truly an innovation of an old favorite.

Back to products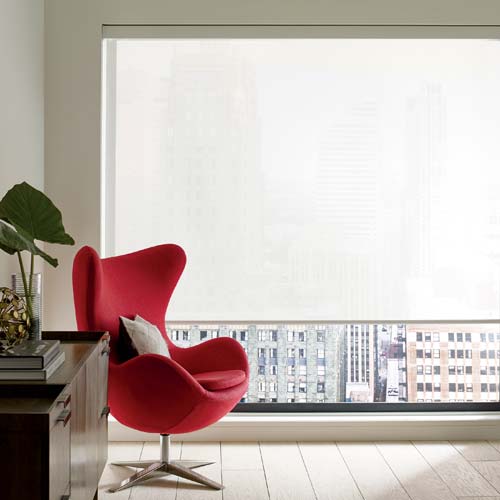 Enhance Large Windows
Your largest windows offer incredible natural light and gorgeous landscape views. But, too much light and not enough privacy can cause major discomfort. These window coverings are an ideal solution. With a low profile design, they cover large windows without bulk or hassle. Simple to raise and lower, your home's atmosphere is one adjustment away from perfection. And, when you want bare windows, these window shades disappear into the headrail.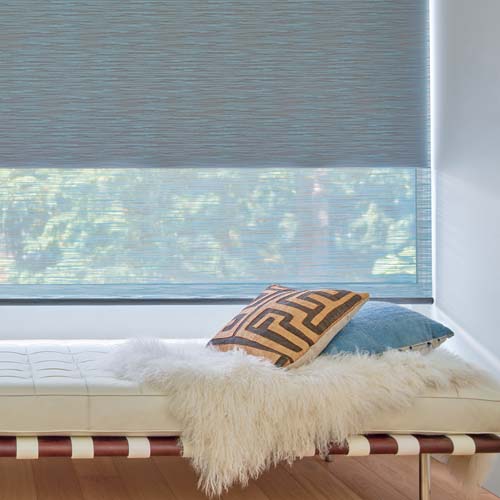 The Dual Shades Feature
A fast favorite, dual shades allow you to experience the widest range of light control. The two shades–one for light-filtering & one for room darkening–share the headrail, rolling up and out of the way when necessary. Bring the front shade down to soften the light, enjoy the view, reduce glare and protect your interiors. The secondary blackout shade lowers into place when you need to block the light for sleeping or movie time in the middle of the afternoon.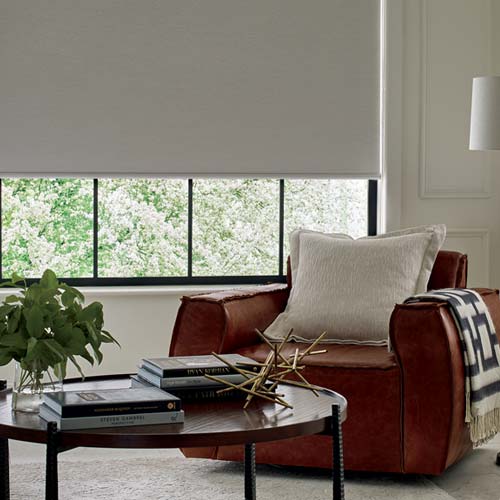 Darkness Delivered
Aside from choosing the ultimate room darkening fabrics, roller shades offer some of the smallest light gaps in the industry. That means that bright gaps of light won't be interrupting your darkened space. These custom roller shades are measured and installed to fit your window. The ideal fit is an important component of room darkening, ensuring you receive the light-blocking you've been dreaming of. Sleep in on Saturday, or set up movie night in the middle of the afternoon.