Innovative top down bottom up shades offer exquisite control and simple management. When it comes to controlling privacy, managing natural light, and protecting your valuables from damaging UV rays, you're going to love this clever, all-in-one solution! These shades are all about giving you your perfect, customizable coverage–without sacrifices. With top down bottom up shades, you can have more of what you want from your windows. Check out how they handle some of the most common–and frustrating–window issues.
Privacy With A View
If you're like most homeowners, privacy is important to you.  But while you may not want passers-by to peer in, you still like to enjoy your view! With top down bottom up shades, you don't have to choose.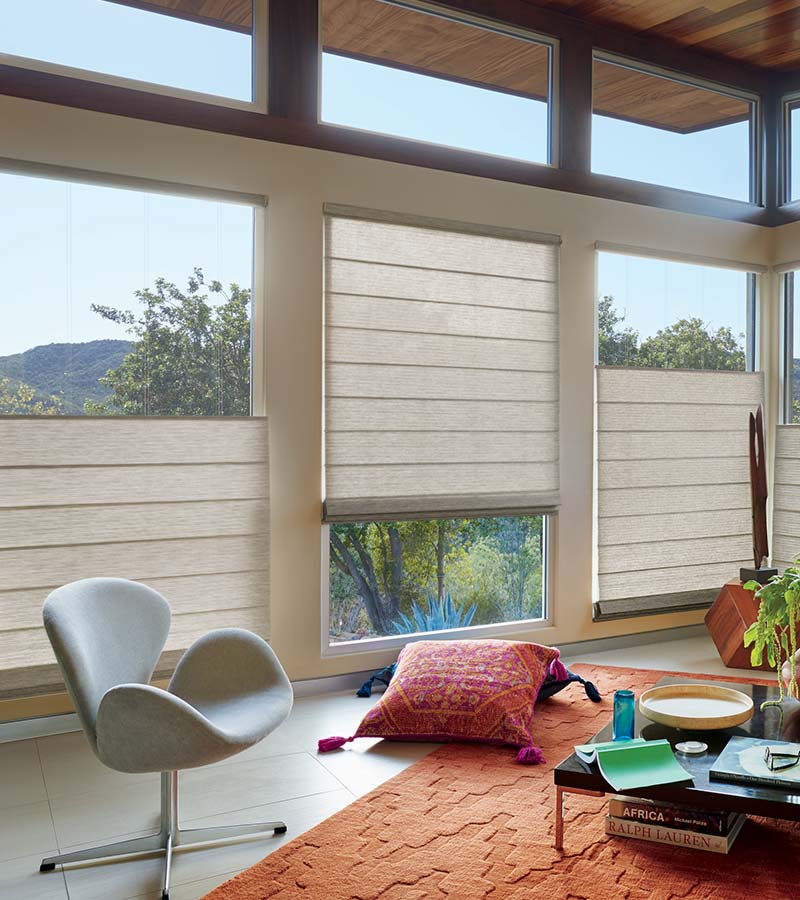 The ingenious design allows you to keep the lower portion in place to block prying eyes and give you peace of mind, while the top down function allows you to enjoy your view and natural light.
Control Your Natural Light
When natural light comes streaming through your windows unmanaged, it can create an unappealing environment. Pockets of overheating make it hard to keep a constant, comfortable temperature. Harsh glare can cause you to strain your eyes. Plus, it makes using a device with a screen a total nightmare.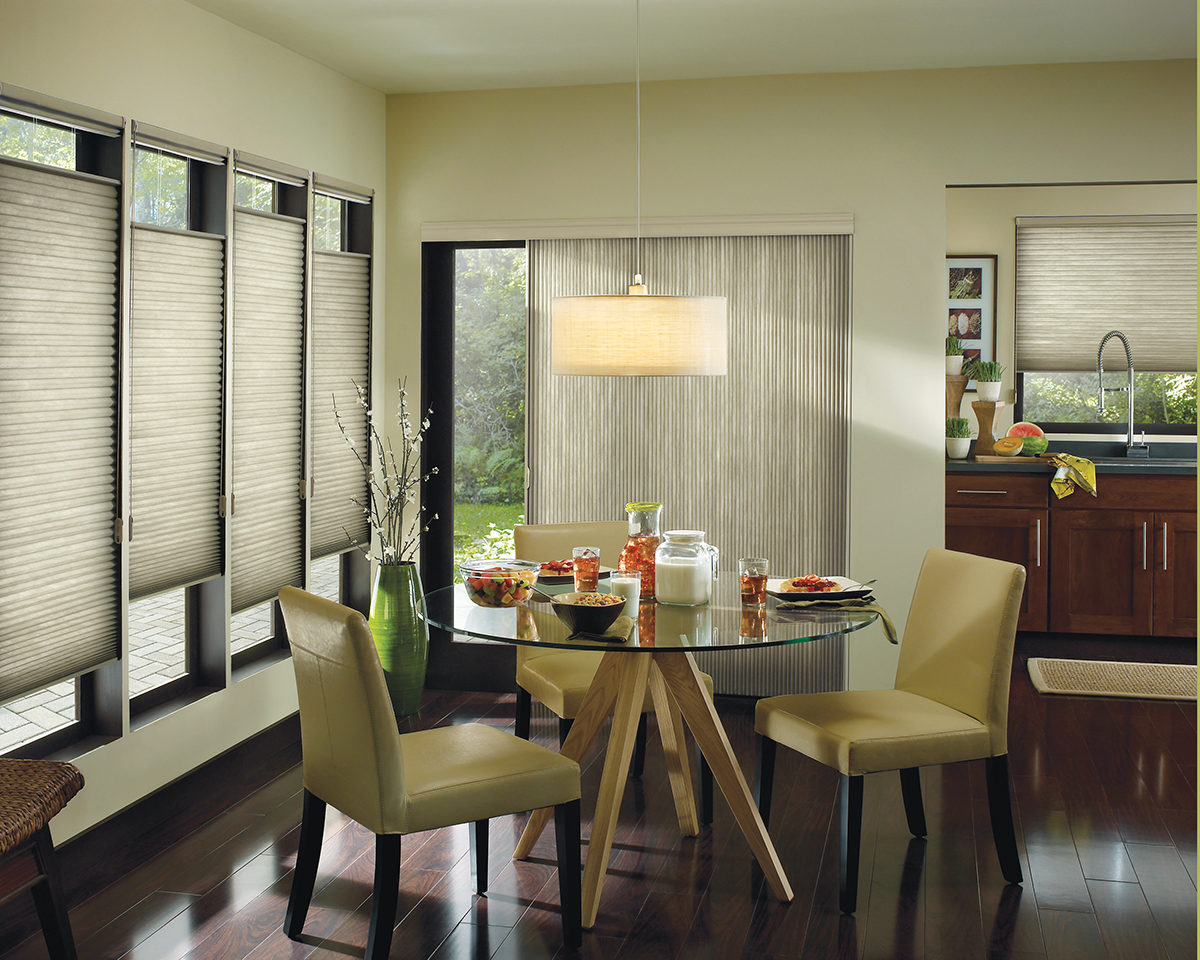 Top down bottom up shades allow you to adjust from both ends to find the perfect balance. Direct light where you want, keeping the glare away, while dispersing light evenly to keep the temperature in your rooms consistent and predictable–even during the sunniest parts of the day!
Protection You Can Count On
When furniture and decor are exposed to direct, unfiltered sunlight destructive UV rays weaken them. In time, even the paint on your walls will dull in color under a barrage of these damaging rays. Window treatments that protect your valuables can save you from having to paint your walls more often, and can help prolong the life of your furnishings.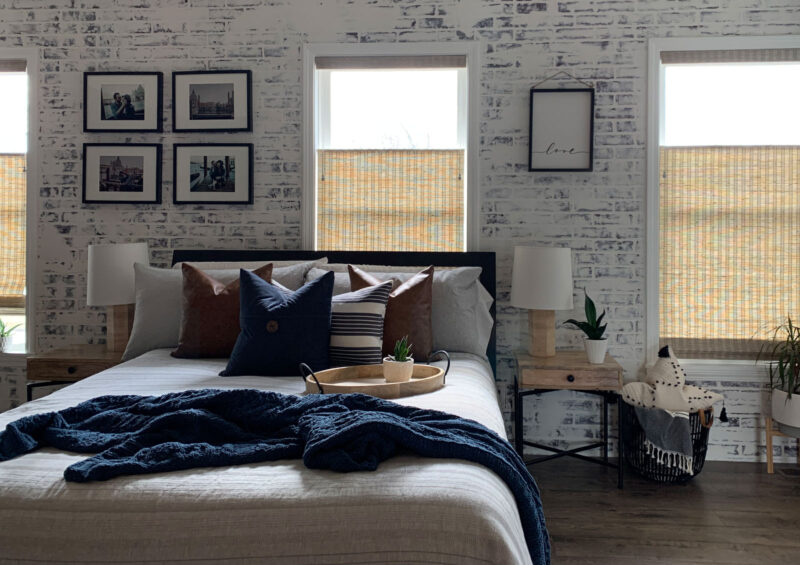 Using the top down functionality and independent controls of your top down bottom up shades you can easily direct light up and across the ceiling. This gives you a nice dose of natural light, without subjecting your furniture and decor to the harmful side effects of prolonged UV exposure!
Solutions That Suit Your Style
Top down bottom up shades offer distinctive solutions for your light control and privacy concerns. Best of all, this ingenious functionality is available in 9 different Hunter Douglas collections!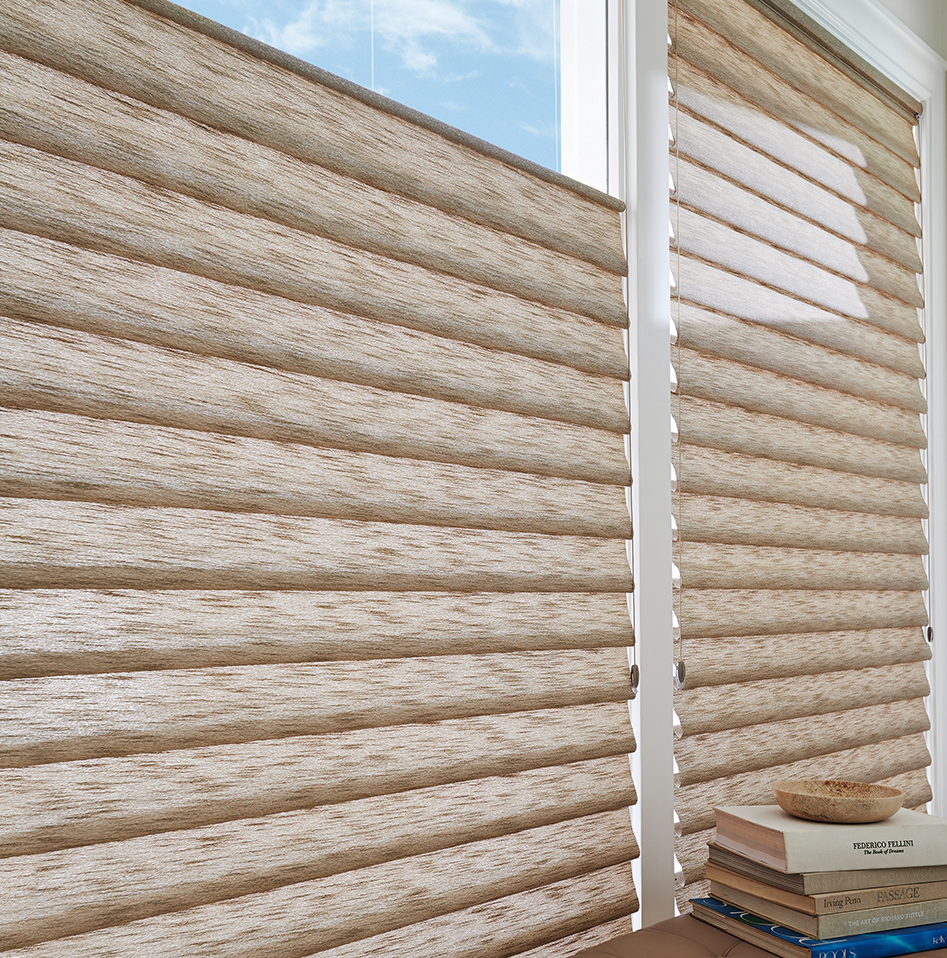 From casual woven woods, to modern soft romans, to the unique honeycombs, Hunter Douglas has top down bottom up shades for every style, taste, and personality! With so many choices, you're sure to find your perfect window coverings. And, because they're top down bottom up , you know you'll get the control you need!
Ready for Top Down Bottom Up Shades?
If you're ready to see what a difference top down bottom up shades can do for your home, give us a call! Our At Home Blinds & Decor team can help you schedule a free, at-home consultation. We'll bring the styles to you! That way you can see first-hand the difference top down bottom up shades can make in your home!