If you've found yourself scrolling for inspiration to cover the doors in your home, you're not alone! Doors are a challenging type of "window," aren't they? When looking for the best window treatments for doors, it's all about finding the customizations that can help you achieve exactly what you need!
How Do I Do That?
There are a lot of elements to consider, so it can be important to chat with an expert about what's important to you. While you may be searching for the best window treatments for doors, the answer is really a personal one. You have to consider getting a custom fit to meet the function and coverage needs. You'll also want the finished look to coordinate with your home's style.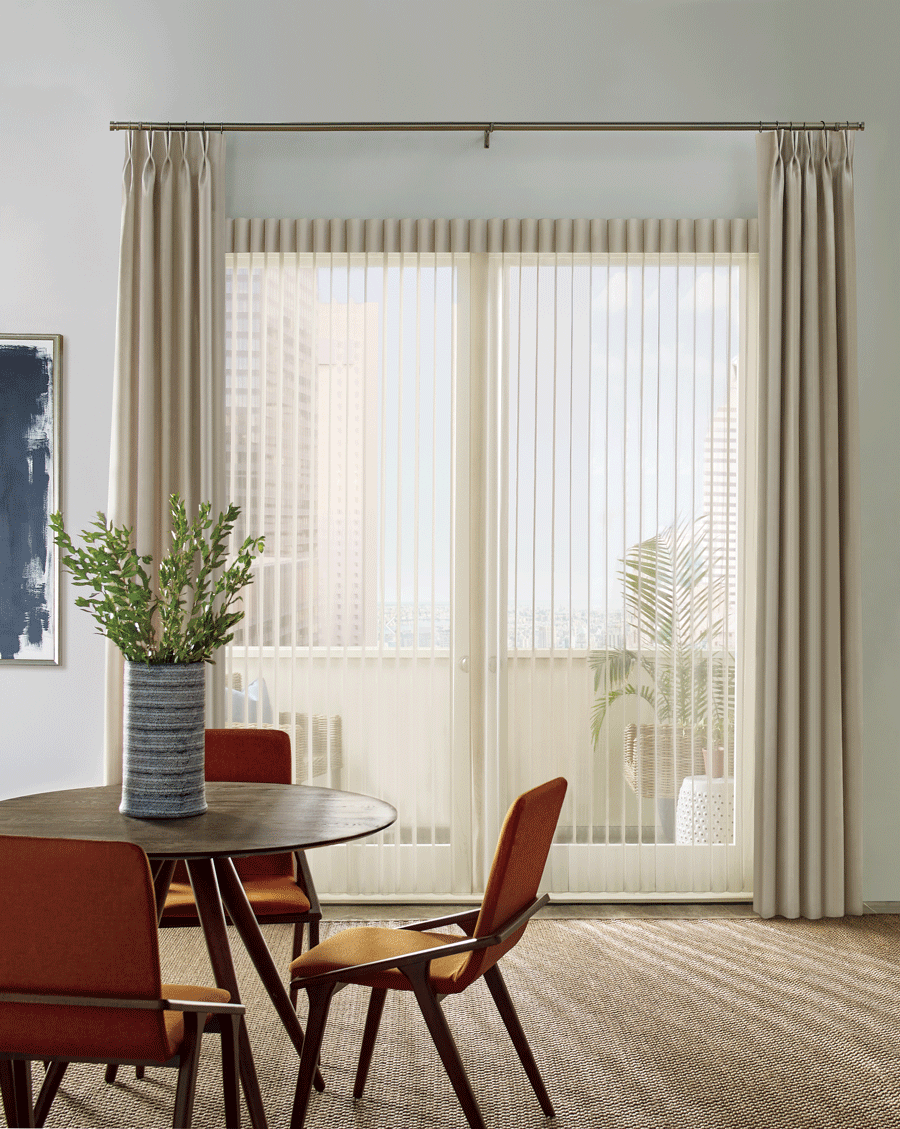 The Right Coverage
While your doors may seem like a large window, they also need to allow much more use. The best window treatments for doors offer the type of light control, privacy and temperature regulation that you need–but, they also will let you open and close the door often. Customization is important to ensure the proper fit. An expert designer takes into consideration the type of door, the framing, which type of window coverings are possible, the layout of your home and the way light interacts with the space.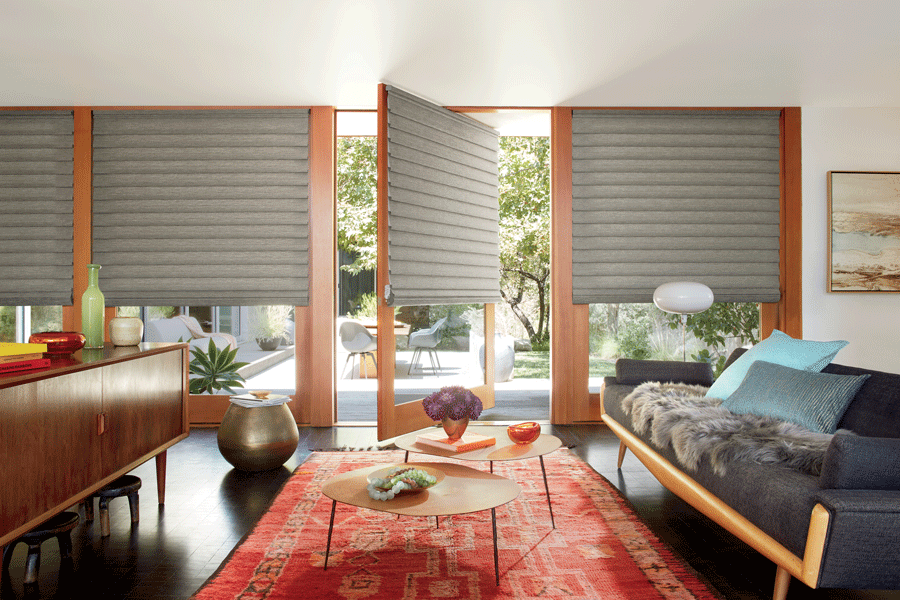 Functionality is Key
Once the considerations of your home and your specific doors are taken into consideration, the actual opening and closing of the doors is another important factor. Will you need low profile window coverings that will lie close to the door, staying out of the way? Or will the window treatments you choose need a handle cut-out for operation? Motorization is another way that opening and closing your door coverings will improve the ability to use your doors with ease.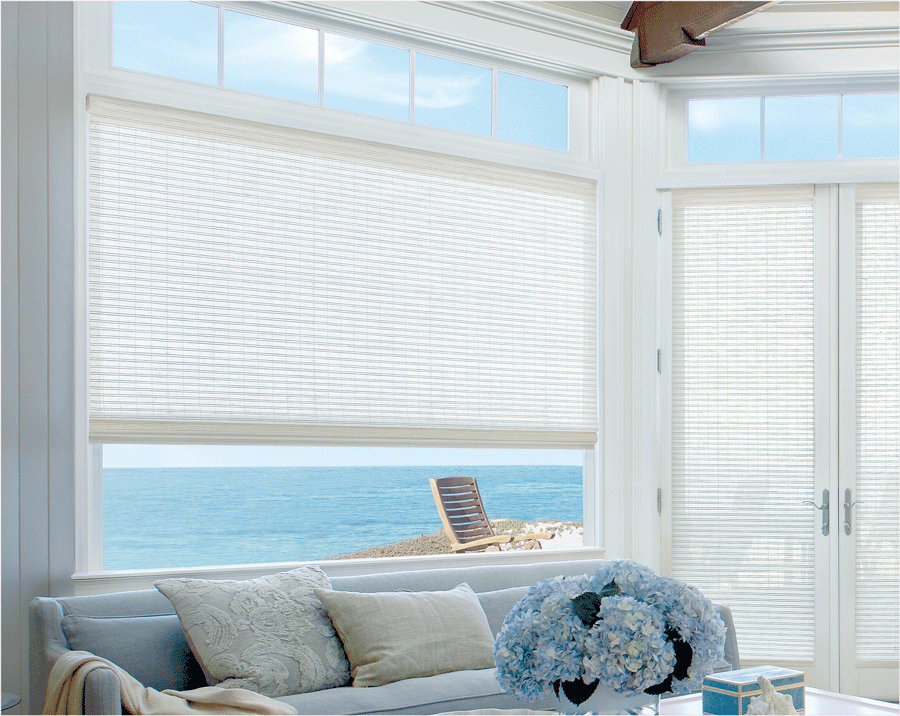 Let Them Coordinate with Your Style
The style of your home is what brings the whole look together. And, if you've been scrolling, you probably know, there are a lot of choices! This is just another reason that working with a window covering specialist is a step in the right direction. We'll help you narrow down your choices, based on the style of your home, other fabrics present, and the colors you love. We'll also figure out whether you'd like your doors to match your windows, simply coordinate nicely, or take on a different look.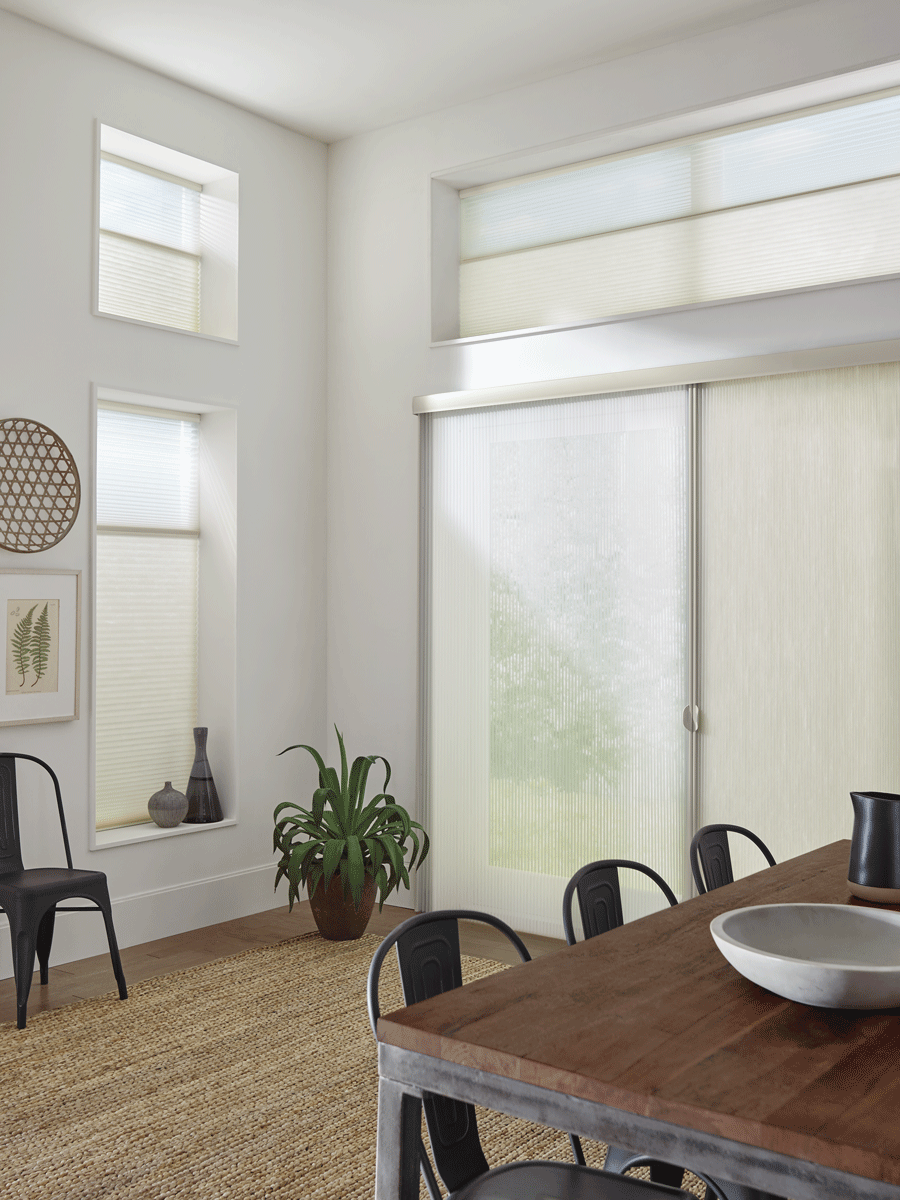 Find the Best Window Treatments for Doors
Because this choice is truly specific to your home, it's time you enlisted an expert! The style of your home, the custom fit and the ideal function–all three factors will come together with ease. Let's work together to find the best window treatments for doors in your Fort Myers area home. The At Home Blinds & Decor team is ready to get started with you. Contact our team today!