With all of the circumstances going on, we have been spending much more time at home than usual. This may not be your ideal situation, and it surely comes with its difficulties. Whether you agree with all of the restrictions and rules in place or not, we're still in this together. Our team, at At Home Blinds, wants to continue to transform and improve your home, despite all the chaos. The very least we can do at this crazy time is offer solutions to add more functionality to your home.
How to Keep Your Home Healthy
We've found four ways that are essential to creating a healthy, and happy, home: 
Establishing Comfort

Following a Schedule

Letting in the Sunshine

Assessing Your Space
Establishing Comfort
Your home should definitely radiate a level of comfort, especially in the times we're going through. Do you have any home projects that you've been putting off for "someday"? That time is now! With everyone working from home, self quarantining, or just social distancing, a lot of people are keeping busy with some home projects.

This doesn't mean you have to cross off anything and everything from your to-do list, but it is a great way to catch a break from the frenzy. We want to help you establish more comfort in your home, because we're in this together. One way is with the proper window coverings for the bedrooms of your home. Better sleep is an ideal way to improve the overall health and happiness of your family.
Following a Schedule
Schedules can help you to create a routine, but also a sense of "normalcy" in this otherwise strange time. Being able to know what to expect each day–with a general outline–can result in you being more productive.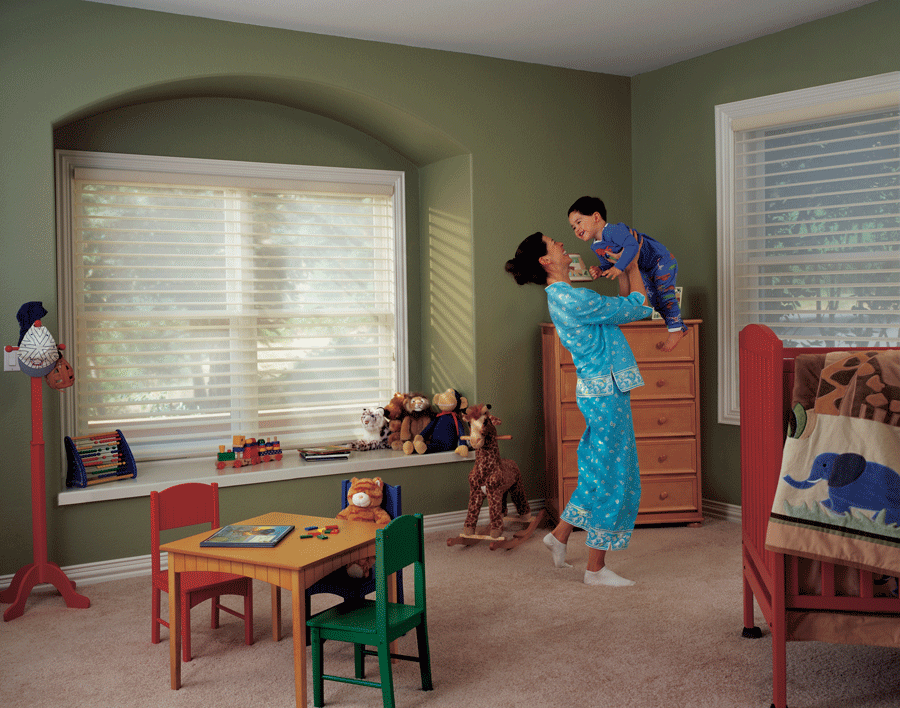 This is where Smart Shades come in. If you don't already have them, this may seem like a bit of a stretch. But imagine the soft, morning sunlight coming in to wake you in the morning. Your kids need to nap in the afternoon, but the bright sun has them wanting to play outside instead? No more worries! You can program your shades to open and shut at the exact time that works best for your family. And, that hot afternoon sun? Don't worry about it causing the 2pm "slump." Your automated shades can integrate with your smart home system. As soon as the temps rise, the smart shades adjust closed.
Letting in the Sunshine
It's no secret that sunshine and fresh air boost both your mood and your health. There's no better time to let the sunshine into your home! We have solutions that offer easy access to the outdoors. These shades will allow the sunlight to pour in, but not overwhelm your space.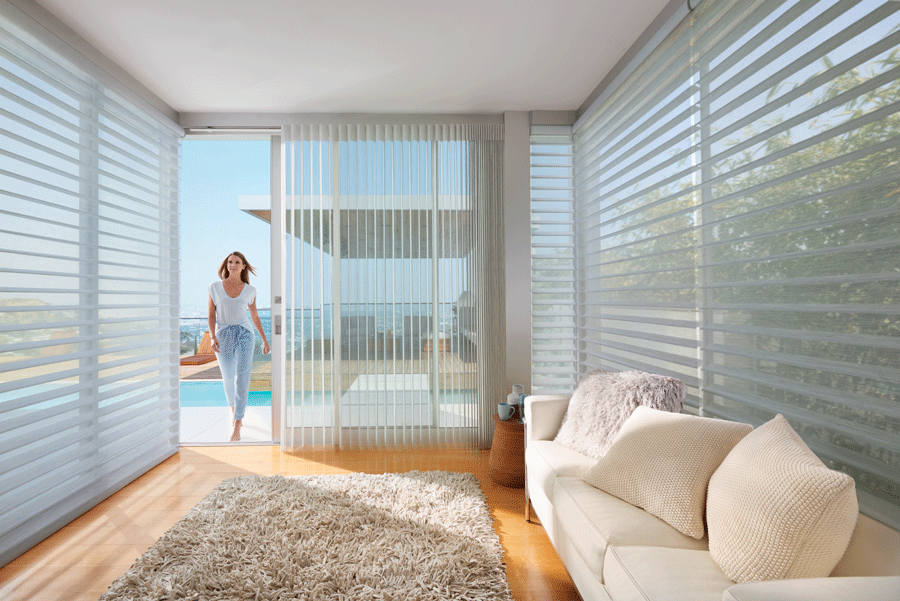 But, speaking of sunshine, living in Florida, you know that too much sun is not good, either. That's why having bare windows looks good in a picture, but not so great in your own home. Take a look at this gorgeous kitchen. Now, imagine being here over the course of the day. Glare, direct light, heat…in a word? Misery.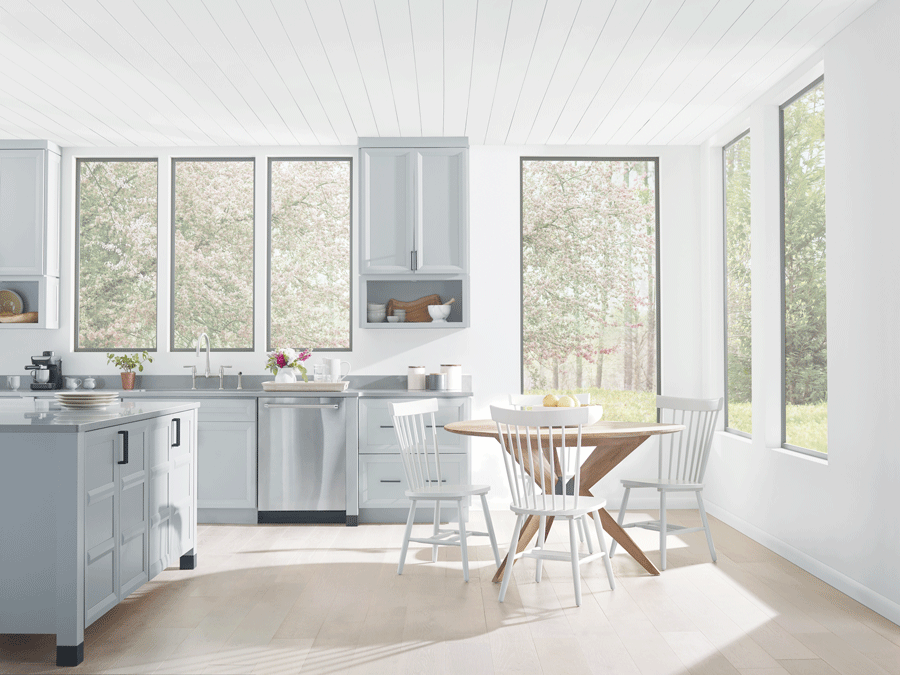 The right window coverings will adjust to give you the ideal balance. Reduce the glare. Close off direct rays. Insulate the windows. Filter the light. Protect your interiors.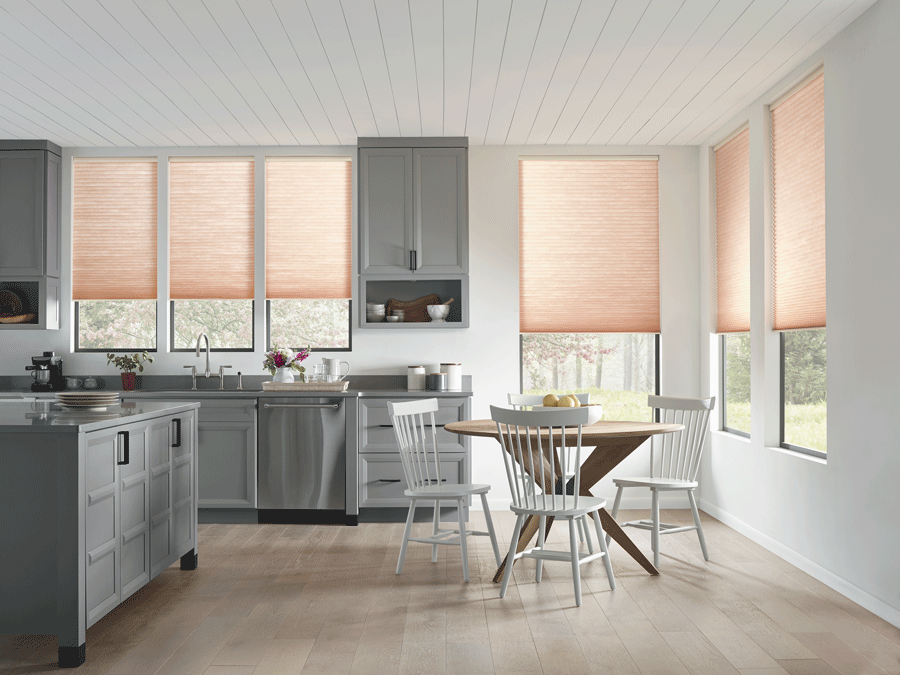 Assess Your Space
Walk around your home and figure out which solutions you need. Taking it room by room can help narrow down your priority list to what your home truly needs: 
No Matter What Solution You Need, We're in this Together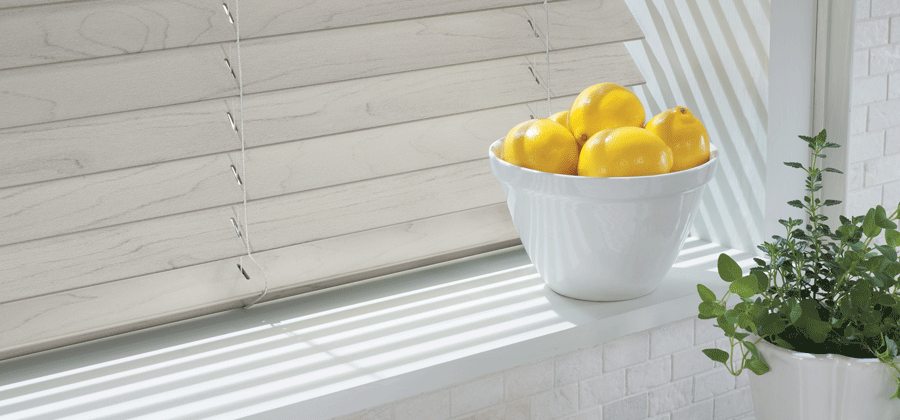 Things may be a bit uncertain right now, but your home doesn't have to be. At Home Blinds is here for you. Whether you need one of the above mentioned problems fixed, or you have a completely different window issue, we're here to help. Contact us today for your FREE consultation.