Working from home can be a task in and of itself. It requires different time management and productivity skills to be successful. Now, with these uncertain times, you may have found yourself navigating how to work from your home office. The good news? We can help! By updating your window treatments, you can create an entirely new atmosphere. The natural light flowing into your office will have an affect on how well you work. Because of this, we have solutions to help nearly every window situation.
Dual Shades in Your Home Office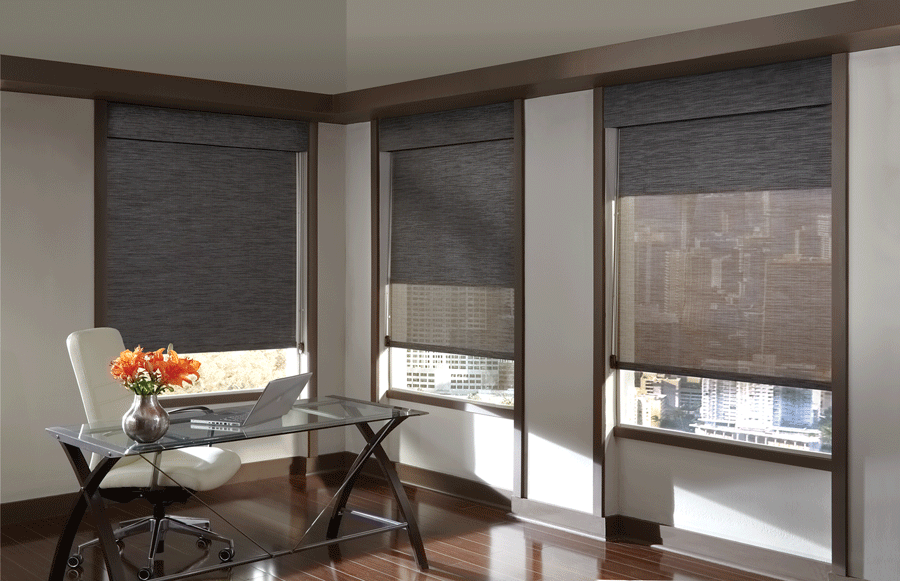 Depending on the direction the windows of your home office face, it may receive different amounts of light from the sun throughout the day. Dual shades offer solutions, no matter how much light is coming in. Want to start your morning off with a little extra sunshine to fuel your energy? You can completely open these shades. If you find yourself needing some help reducing the glare across your computer screen, simply drop down the light filtering portion of the shade. And finally, to add privacy or just to catch a break from bright light, you can bring down the blackout shade. 
Top Down Bottom Up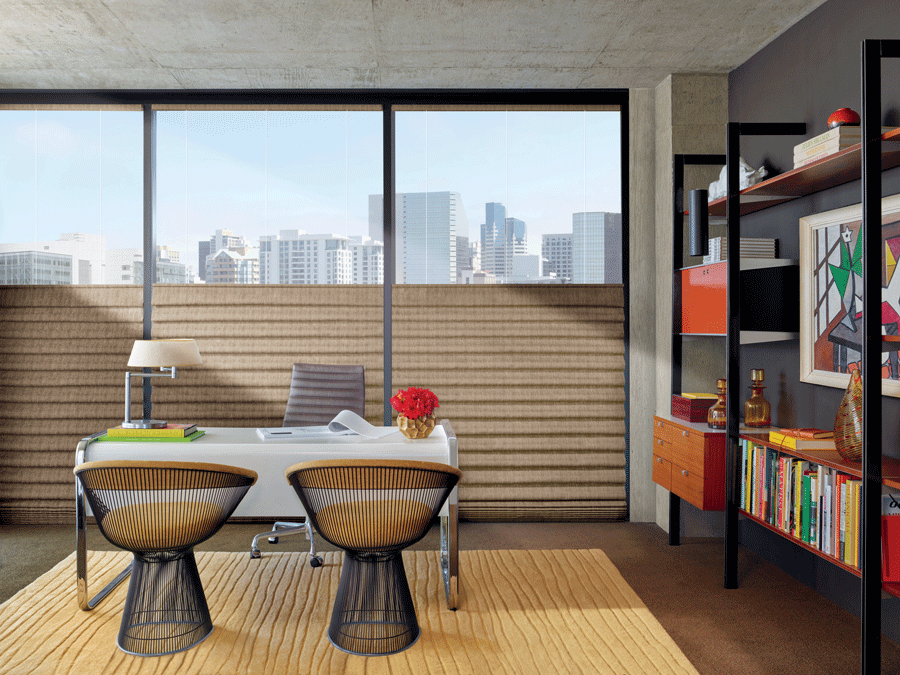 Sunlight is key to keeping spirits up and having a positive mood. Allowing light into your home office will absolutely help during those long hours. While natural light is a great thing, there is a reason the saying starts with "too much of a good thing." It's important to keep a distraction-free office, and sometimes too much light can be just that. With top down bottom up shades you can add privacy and light control to create the ideal work space.
Temps are Rising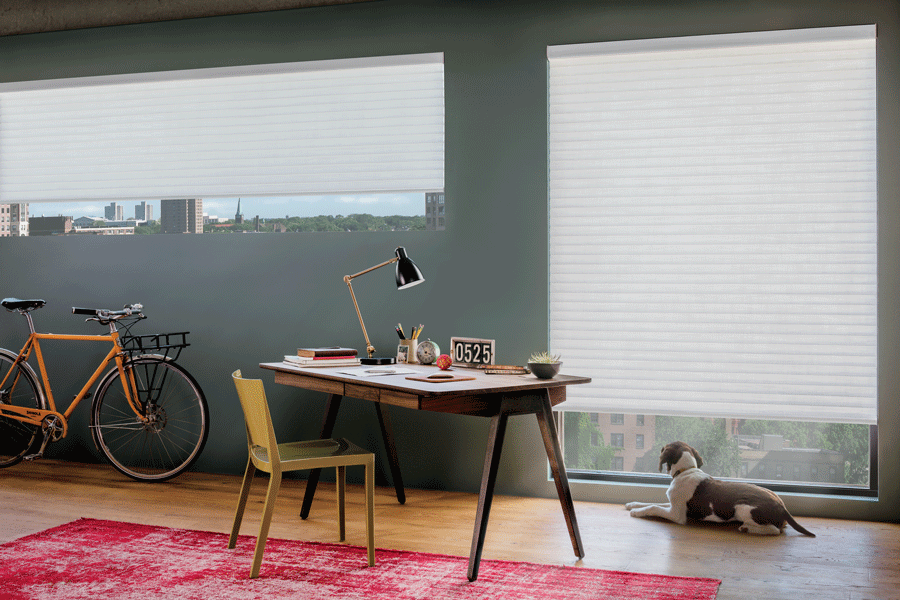 Does your office space face the south? Southern facing windows are more likely to remain hotter all day because of the constant sun they see. The warmer your windows get, the warmer your room will get as well. The rising temps may cause you to feel a bit sluggish and not as productive. This is where energy efficient shades come in. Not only do they block the heat from creeping in, but they'll play a part in lowering energy bills as well. 
Solutions For Every Day in Your Home Office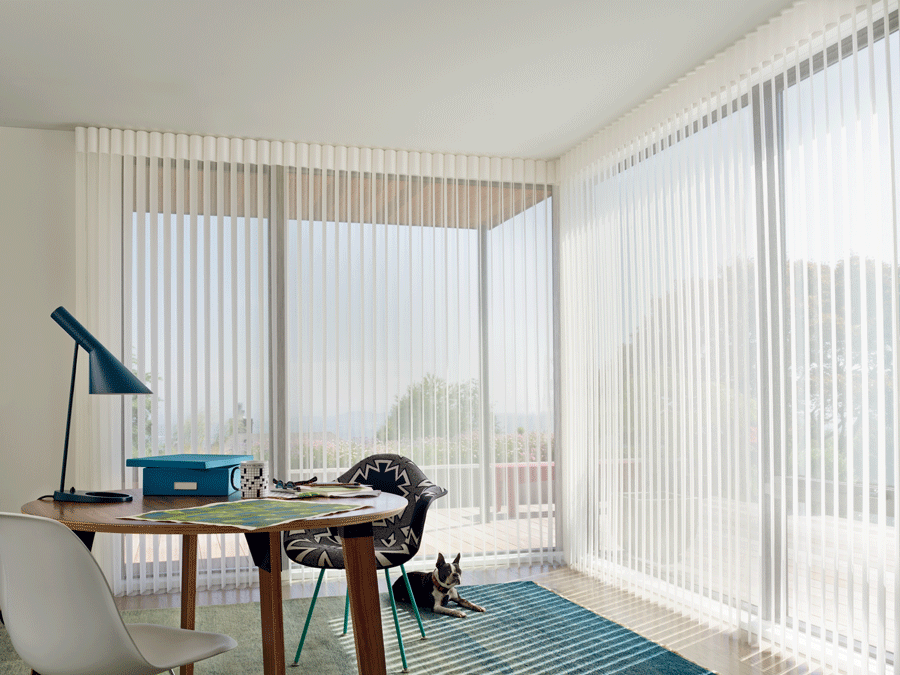 No matter the time of day, even in rooms where you avoid direct light, you'll still face issues of glare. Covering these windows completely will just make you feel closed off–possibly crashing your productivity. After all, natural light is good for increasing energy. Adding sheer fabrics will take the bright afternoon sun and turn it into a cozy glow. This will transform your home office, add a fresh feeling, and provide you with the perfect setting for working from home.
Time to Change Up Your Space
You may not have chosen to be working from home, but you're choosing to make the most of it! At Home Blinds & Decor wants to help you transform your space so you can enjoy your days in your home office. Whether all of this is new to you, or you've always worked from the comfort of your home, it's time to make that space exactly how you want it! Contact us today for your FREE consultation.