Comfort, privacy and darkness…isn't that how we'd describe the ideal sleep environment? If the bedrooms of your home need these upgrades, you're probably searching for the best bedroom window treatments. Let's take a look at some of the top considerations.
The Darkness Factor
Creating a dark environment is usually at the top of everyone's list. The best bedroom window treatments not only help you sleep through the sunrise, they deliver better sleep all night long.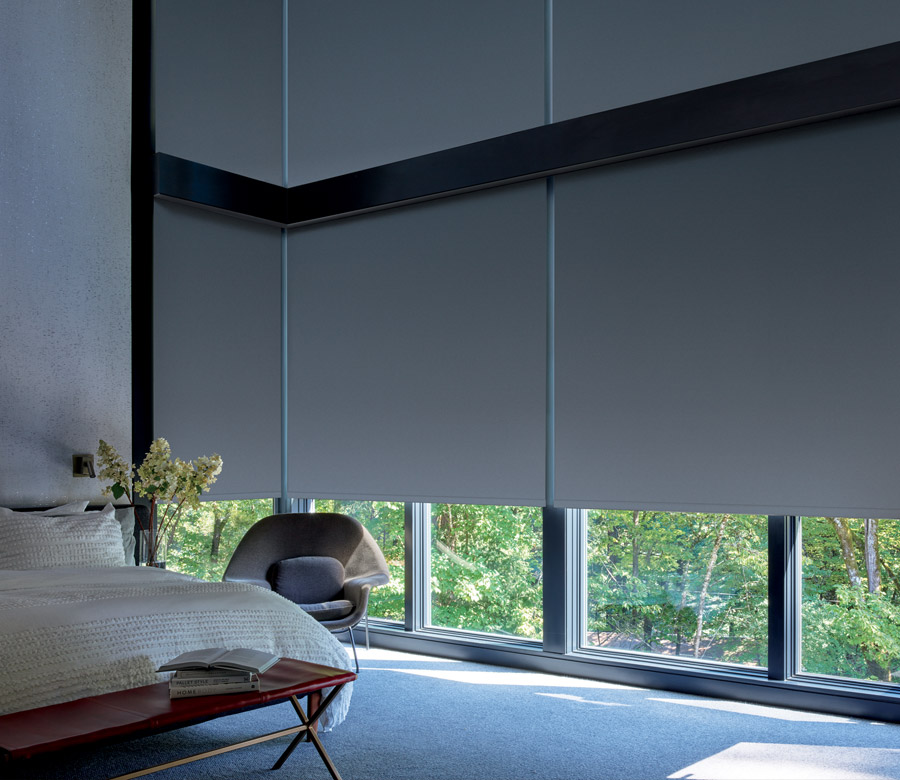 Those little distractions–whether you realize it, or not–can interrupt your sleep, causing you to feel exhausted the next day. The glow from the streetlamp just outside the window, car headlights passing by, or even the full moon can wake you up. It's time to block it all out.
Compare Room Darkening with Blackout
Every home is different, so it's a good idea to know what choices you have. When it comes to creating a darkened atmosphere, you've heard "room darkening" and "blackout." But, which one is better for you? 
Consider the difference in fabric opacity. The picture below shows light-filtering fabric on the left and room darkening fabric on the right. Same fabric, but different experience.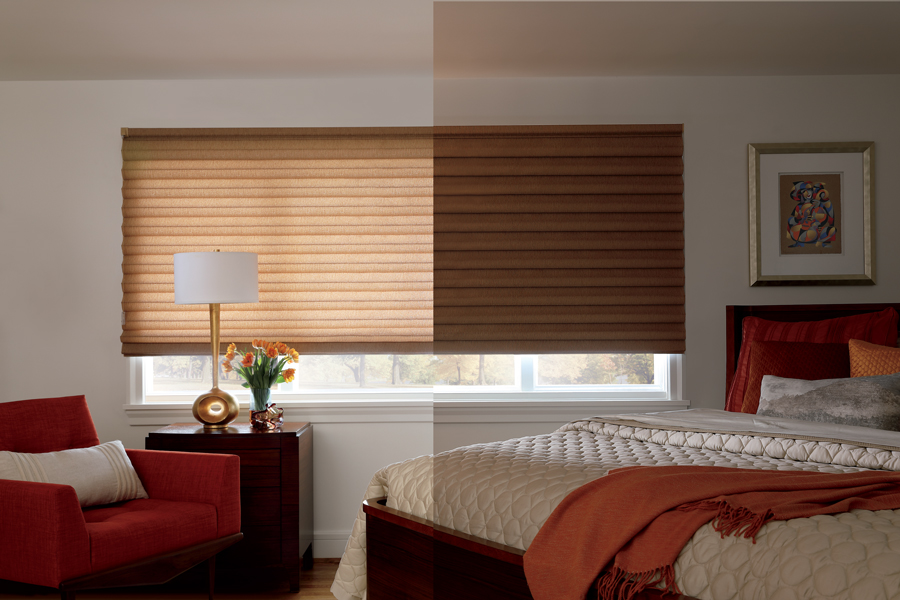 For most bedrooms, room darkening is enough to create darkness and block out distracting light. However, depending on the shades you choose, the fabrics you select and which direction your windows face, you might get slivers of light along the edge of the shades once the sun rises, or a halo of light. Some homeowners add draperies to the sides of the window. Others turn to blackout.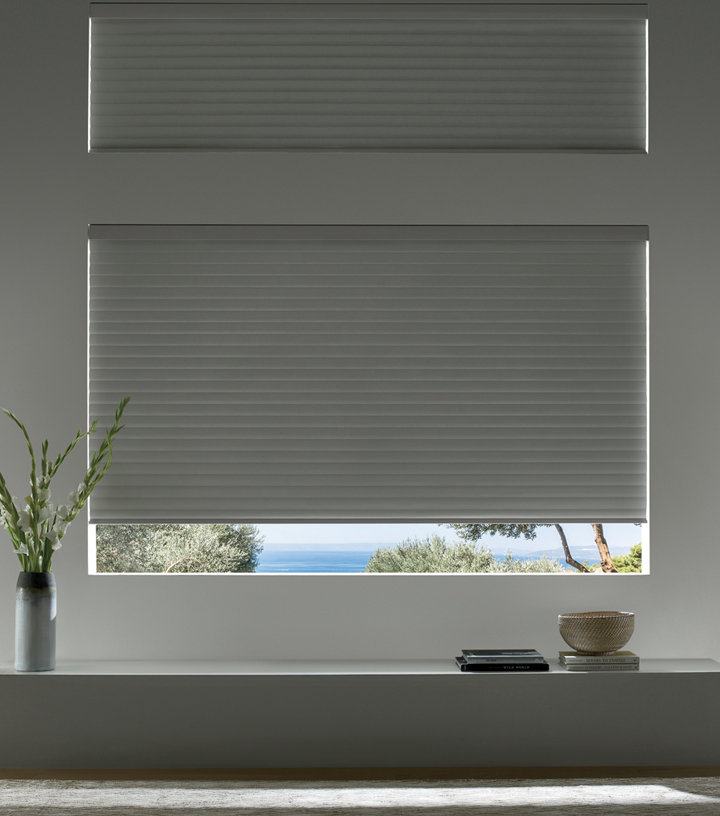 Certain fabric collections can feature more light blocking abilities. Blackout tends to describe an environment where there is little to no light entering. One of the newest features–the LightLock system–is an ideal example of blackout shades. Light is sealed outside when the shades are closed.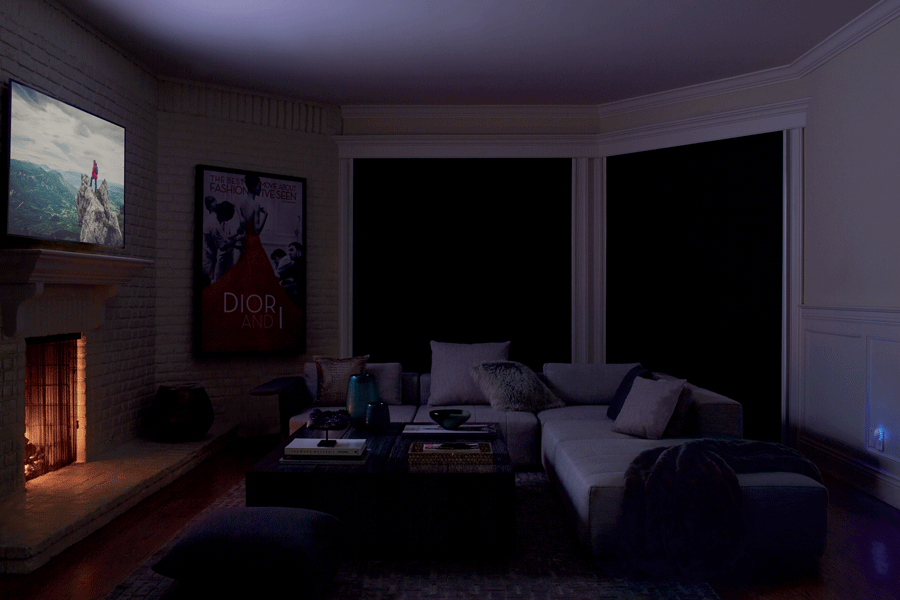 Easy Adjustments
Now that you've determined what type of darkness you need, it's time to consider the other features that will create the right atmosphere–for when you're awake. The best bedroom window treatments would be easy to adjust, converting your nighttime darkness to a well-lit sanctuary during the day. Does it function as a home office? A workout space? A spot to sit, read or simply relax for a few minutes?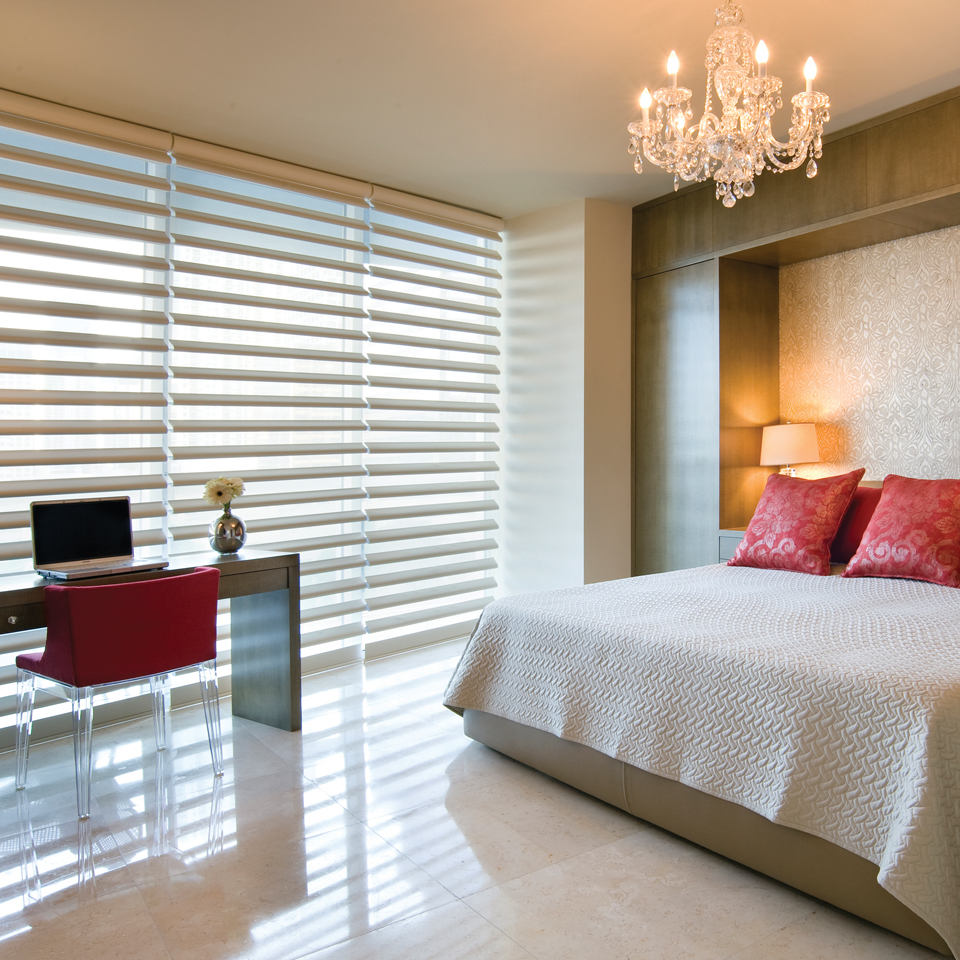 One of the reasons smart home features are on the rise is due to the way they can expand how we use our homes, with little-to-no effort. Smart shades are on that list because they transform spaces with a simple tap, voice command or scheduled adjustments.
The Best of Both Worlds
It's obvious you want it dark at night. Having it light during the day is also an asset. Easy adjustments are key to enjoying all the features you can. And now, you'll be able to get even more versatility with dual shades.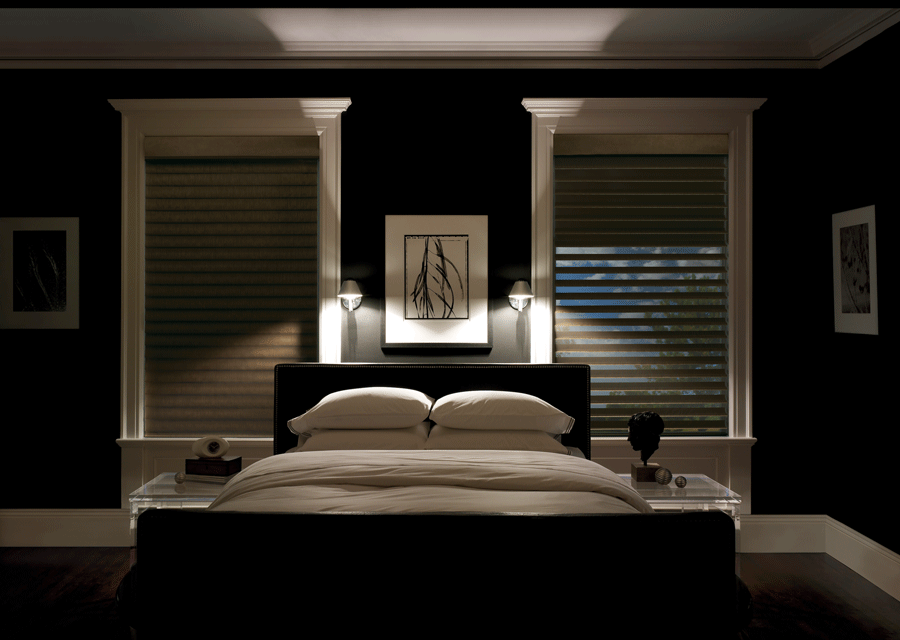 Two shades, one window. You'll experience a front, light-filtering shade that softens the light and reduces the glare. The secondary shade features room darkening fabric to block the light.
Increasing Comfort
Another aspect of bedroom design is comfort. Privacy is important, but how do you maintain privacy and also bring natural light in? With top down bottom up shades, of course! Keep out the view into your bedroom and block direct light to your eyes, while enjoying sky views and private living. The light enters across the ceiling, brightening up the room!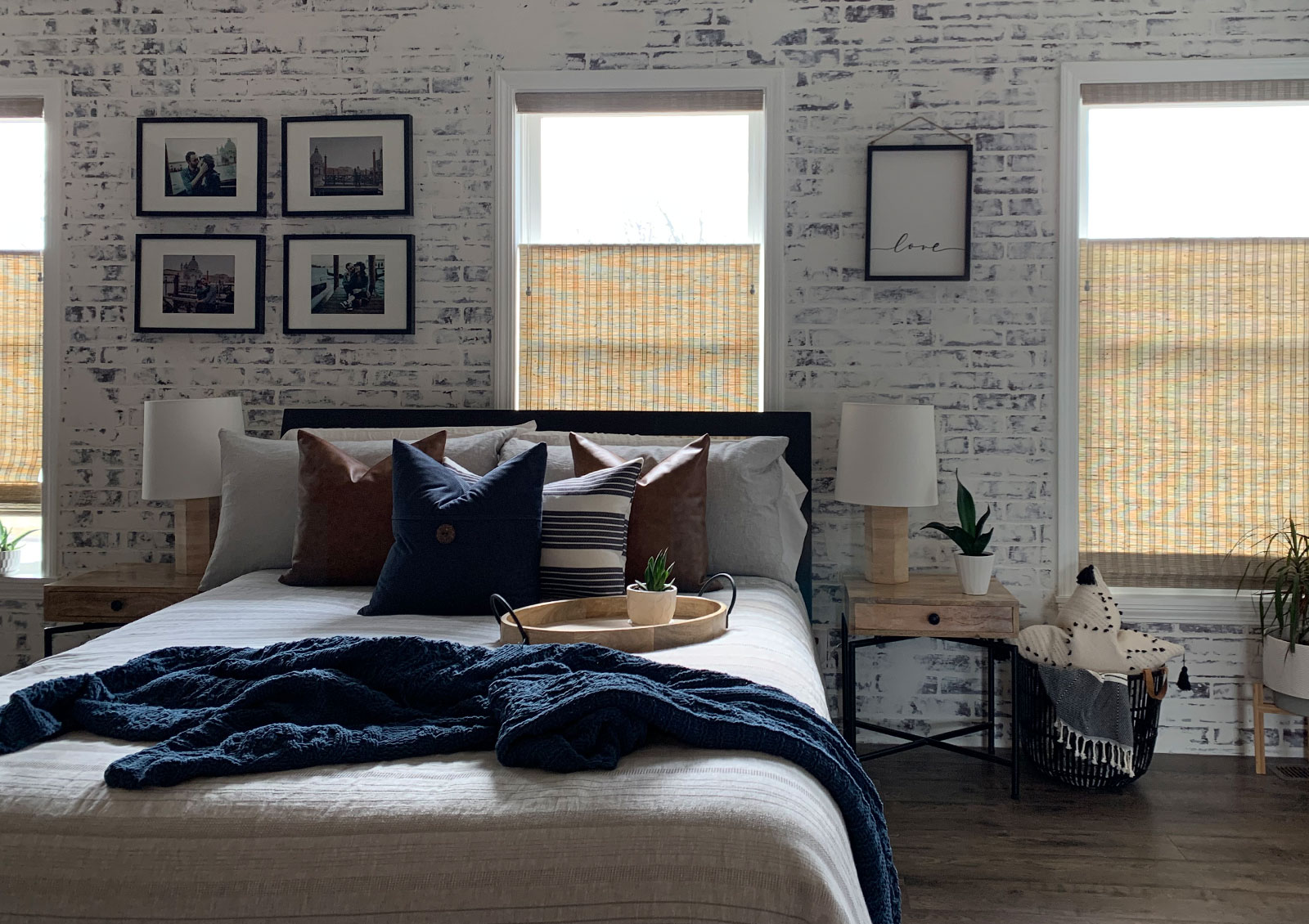 What other comforts of home are important? How about temperature regulation? It gets pretty hot in Florida during the summer months, and windows bring in the heat without letting it escape. Keep the room temperature cool by insulating your windows with energy efficient shades.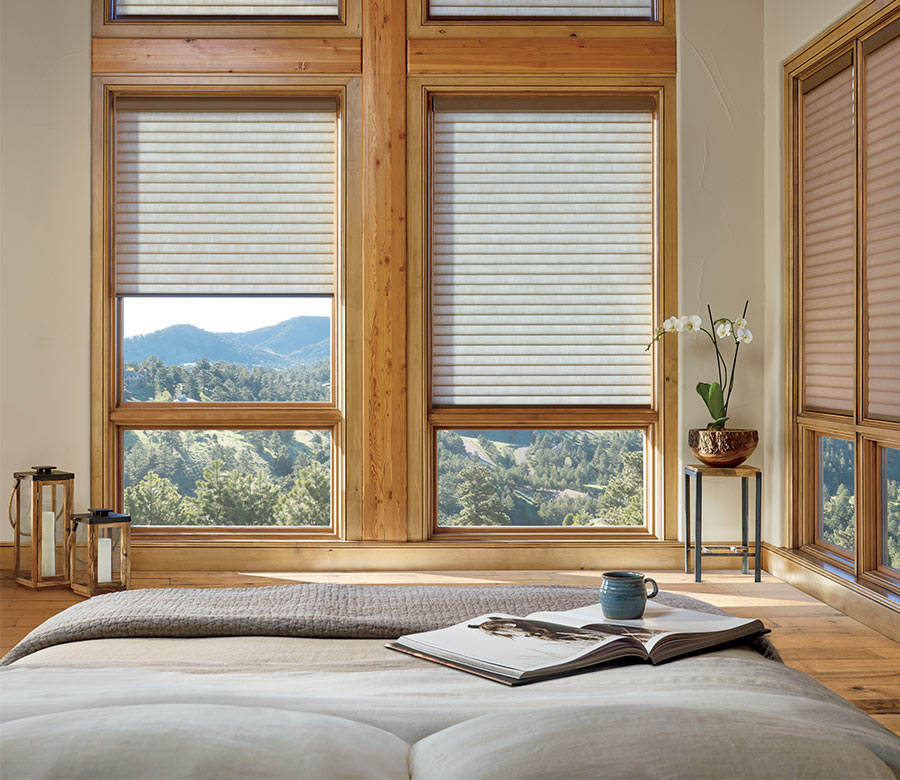 Improve Safety
Dangling cords are dangerous to both children and pets. Outdated window coverings can feature cords that just aren't safe. Your child's bedroom is the one space where they are left alone to sleep soundly. It should be a safe zone–for playtime, too! If you're considering upgrading to the best bedroom window treatments, consider child safe features for the coverings you select. It'll give you the peace of mind you deserve.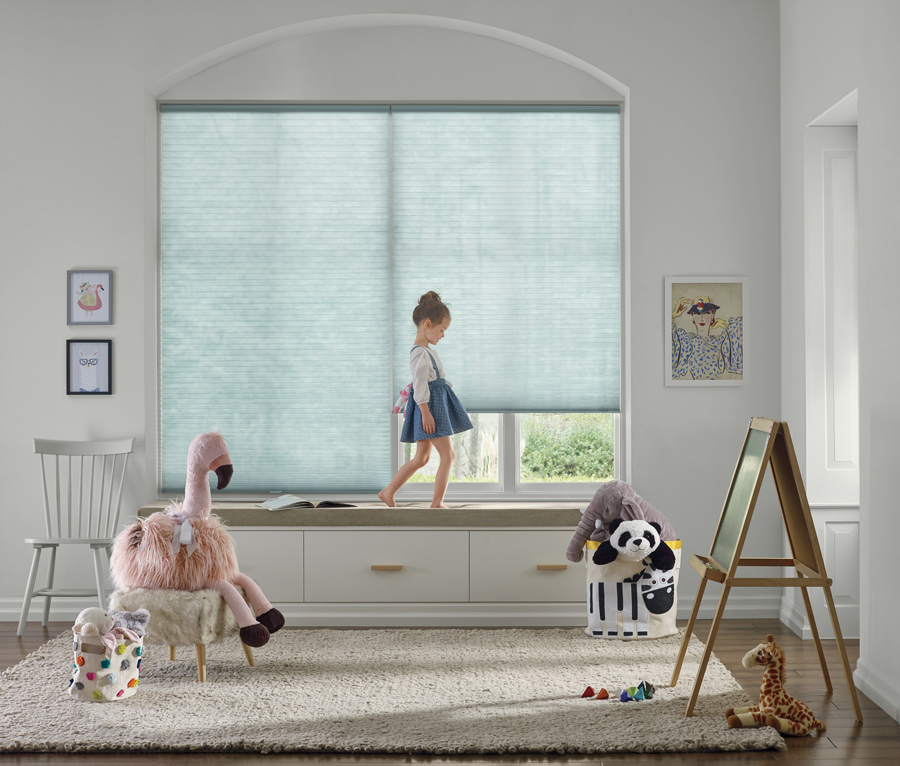 Did You Find the Best Bedroom Window Treatments?
You've got all the facts! We identified issues, proposed solutions and offered inspiration for the best bedroom window treatments. Still have questions? We can help! Our team members love to visit your home to help you determine what will work best for you and your family. Get in touch for your FREE consultation.