From family movie night in your living room, to a good night's sleep in your bedroom, what's the one thing that gets in the way? If you're like most people, you'd say, "Too much distracting light!" But, you no longer have to struggle with these scenarios. We have some great solutions for you. From room darkening to blackout shades, you'll be able to go about your life knowing that when it matters, your room will be as dark as you need.
Room Darkening Shades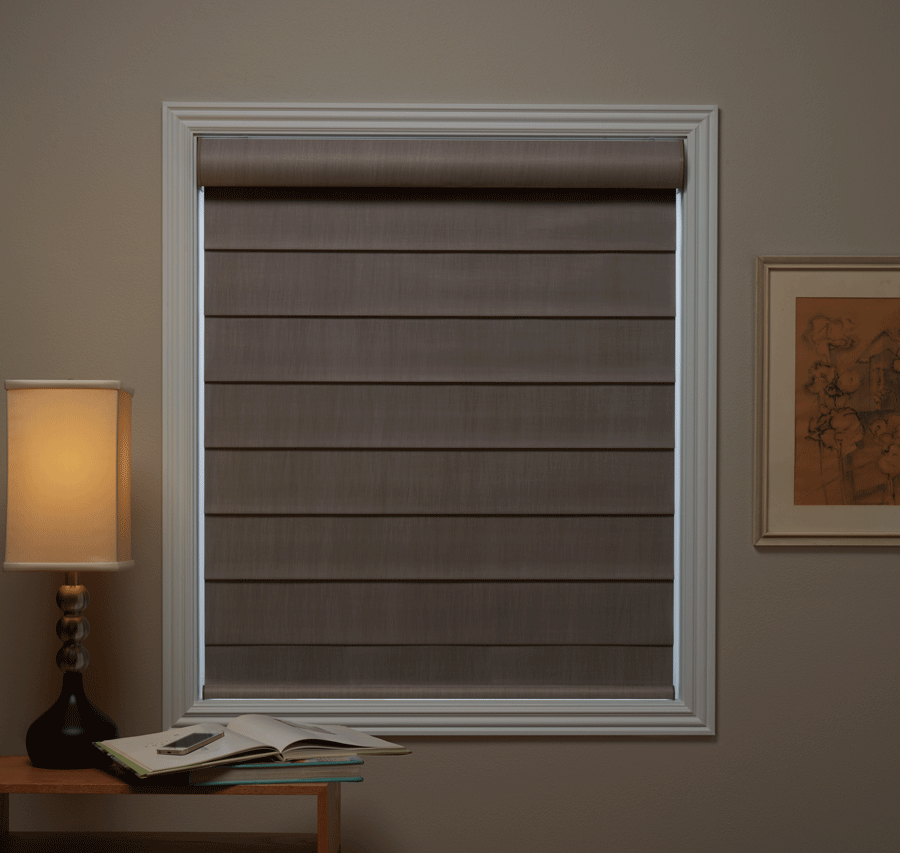 Let's start by talking about room darkening shades. As implied by its name, these shades help to darken any room. But, if complete and total darkness isn't exactly what you're looking for, no worries. While room darkening shades help to block out light, depending on the fabrics you choose, or the fit inside your windows, you might have narrow light gaps. This is enough to darken the space, and certainly to keep out distracting light, but it won't be pitch black during the day.
Blackout Shades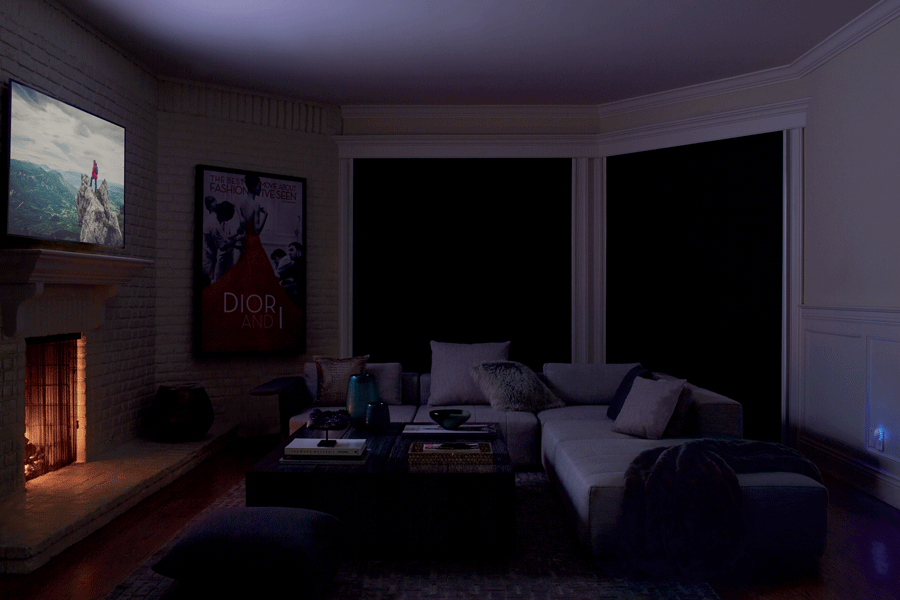 If room darkening shades don't cut it for you, and you want complete and total darkness, try blackout shades. Allowing for zero light to penetrate through, blackout shades are the perfect addition to any movie room or other room where zero outdoors light is ideal. Plus, with fabric opacity combined with the light lock system, if the occasion calls for it, you can control the amount of light that gets into your room.  
Customizing Your Home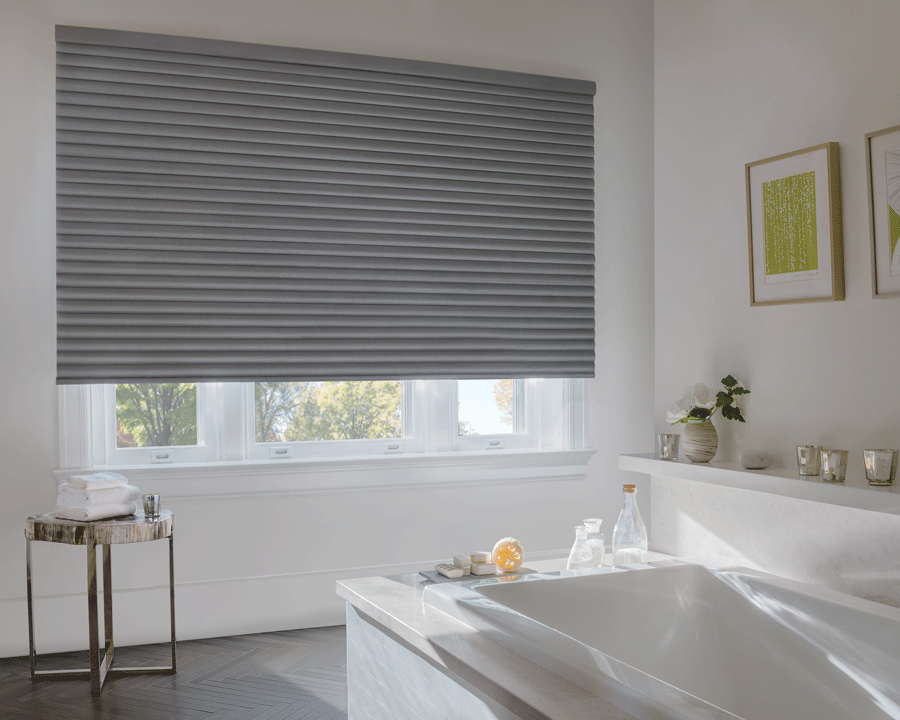 In the scene above, the fabric is an opaque choice–blocking the light, like a blackout shade. Because of privacy, this family chose to mount the shades over the window frame–no light gaps lining the sides. However, during the day, there may still be a slight glow sneaking between the shade fabric and the trim of the window, which is more like room darkening. These are just a few of the ways you can truly customize your home. 
The Perfect Match for You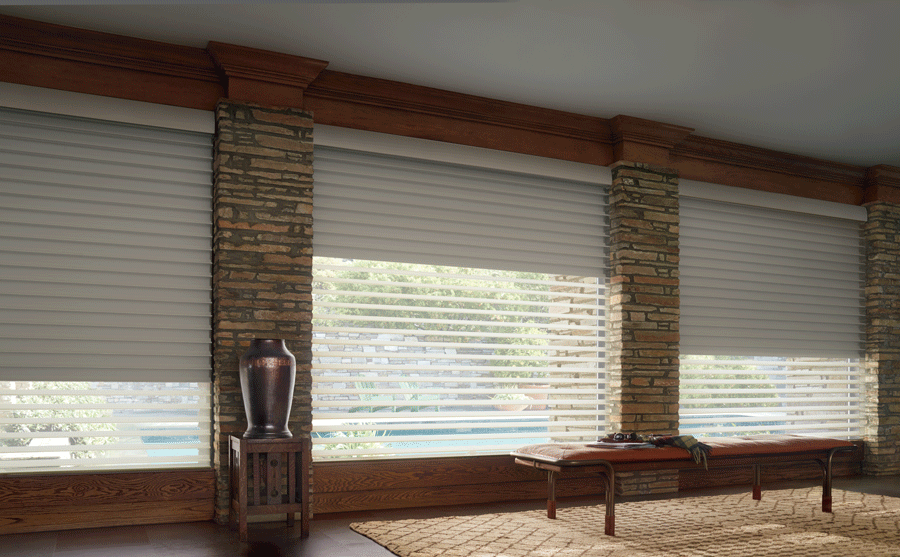 We get it, at times you need total darkness, and other times you don't. So if you want to be able to have complete control of the amount of light your home is getting, try dual shade control. With dual shades, you get the best of both worlds. A room that's instantly dark or bright, and everywhere in between, when you need it to be. Perfect for bedrooms, living rooms–any rooms! Dual shades work to accommodate the light in a room that's suitable for you and your family.
Let Us Help!
Our team here at At Home Blinds & Decor is here to help you with all your window covering needs. Whether it's room darkening to blackout shades or any other window treatment, contact us to schedule a free in-home consultation.