Do you ever look in the rooms of your home and think, "There's something missing." If you find yourself thinking this, you're not alone! And, you also don't have to wonder anymore. We're here to tell you how to bring the whole look of your home together. It's time to layer window treatments!
Consider the Function.
One of the first decisions you'll want to make will address the function of the space. What kind of benefits are important to you? This will help you determine the "base" window coverings for the room, from blinds or shades, to shutters.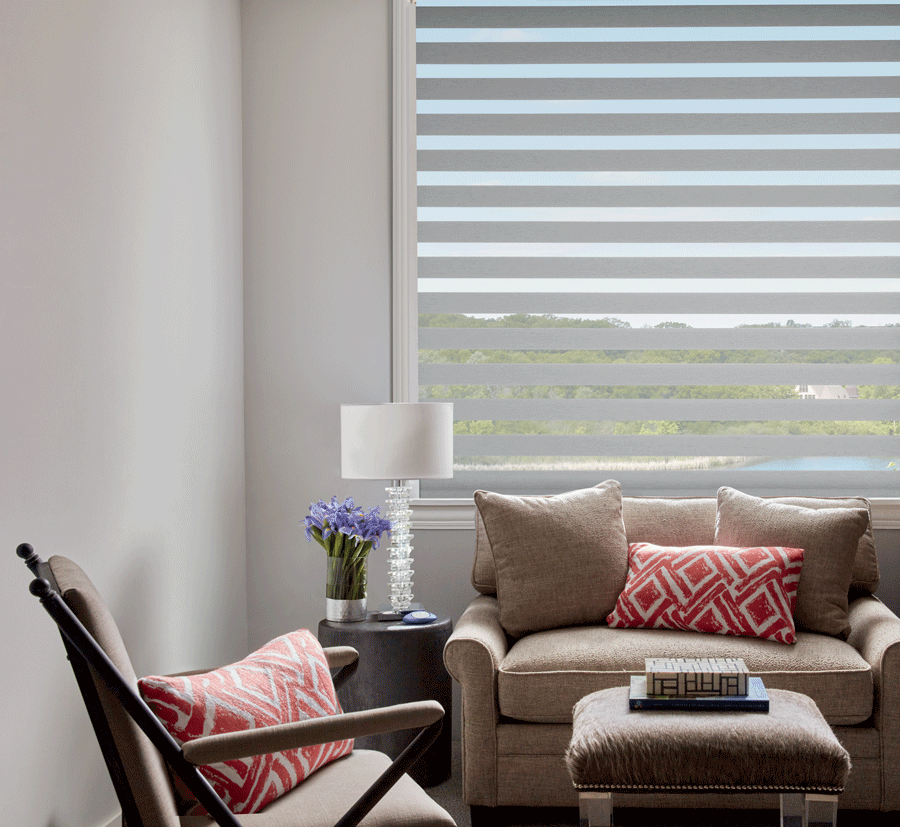 Depending on the style of window coverings you choose, you'll achieve specific solutions, such as light control, privacy or energy efficiency. From there, you'll decide whether the draperies you select will be fully functioning, or merely a design element to frame the window.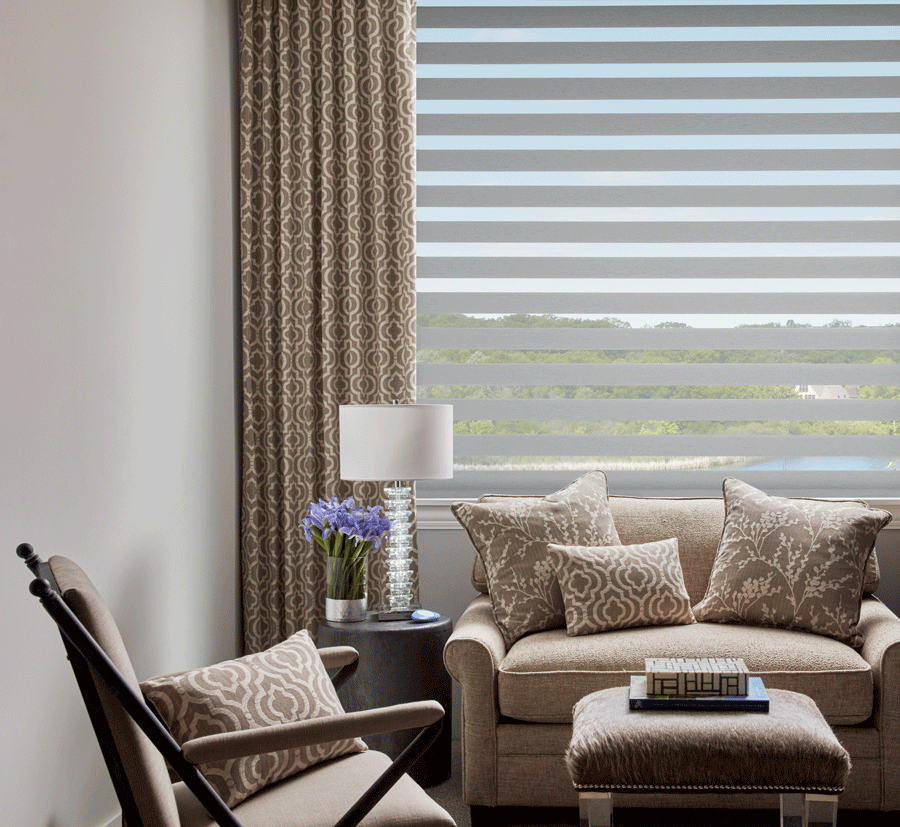 Have Fun with Fabric Selection!
The softness of fabrics is often what's missing in the design of a room. While sleek finishes look styled and put-together, this is your home. You want a softened vibe for a well-loved space. Fabric selection allows you to bring what you love into the design elements, from colors and patterns, to neutrals and solids.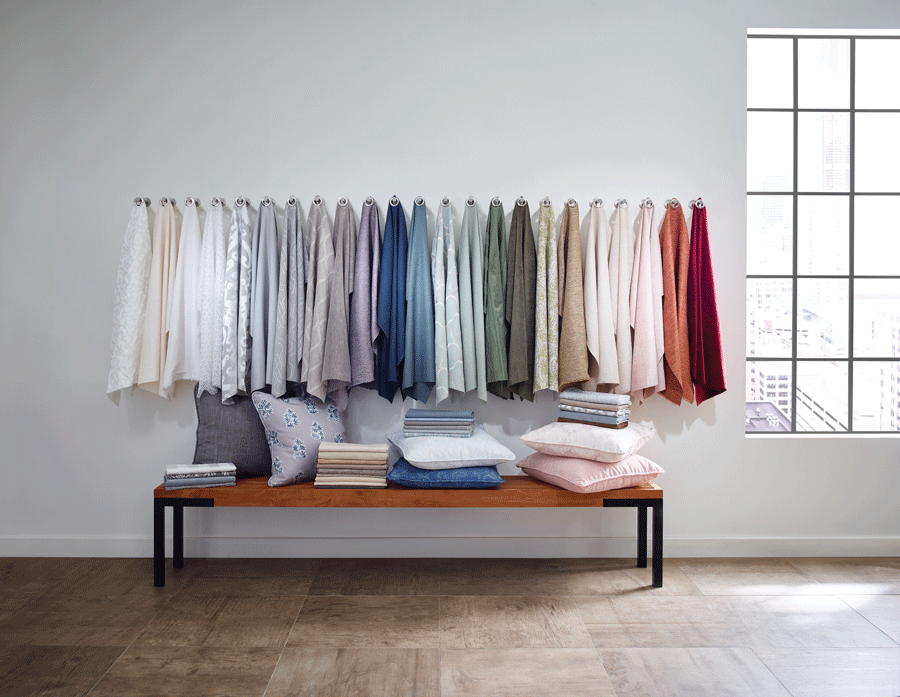 We love when clients begin to think about what they truly love. That's why, as you consider how to layer window treatments in your home, you'll want to ask yourself some questions. It's important that you know that each space in your home is allowed to have its own atmosphere. You don't have to match everything throughout. Need some food for thought? We've got a list of questions to get you thinking…
Do you want it to feel casual or formal?
Are you drawn to patterned fabrics or solids?
What color scheme do you love?
Do you consider your home neutral, bold or somewhere in-between?
Should the fabrics contribute to the function–or are they simply there to frame the window?
The Design is in the Details.
Once you determine the fabrics and the functional benefits, it's time to focus on the finishing details. The hardware you choose can blend into the space, disappear behind a top treatment, or coordinate other elements in your home. Our pro tip for you, when it comes to hardware: Plan to have drapery rods installed above the window frame to add a heightened look in your home.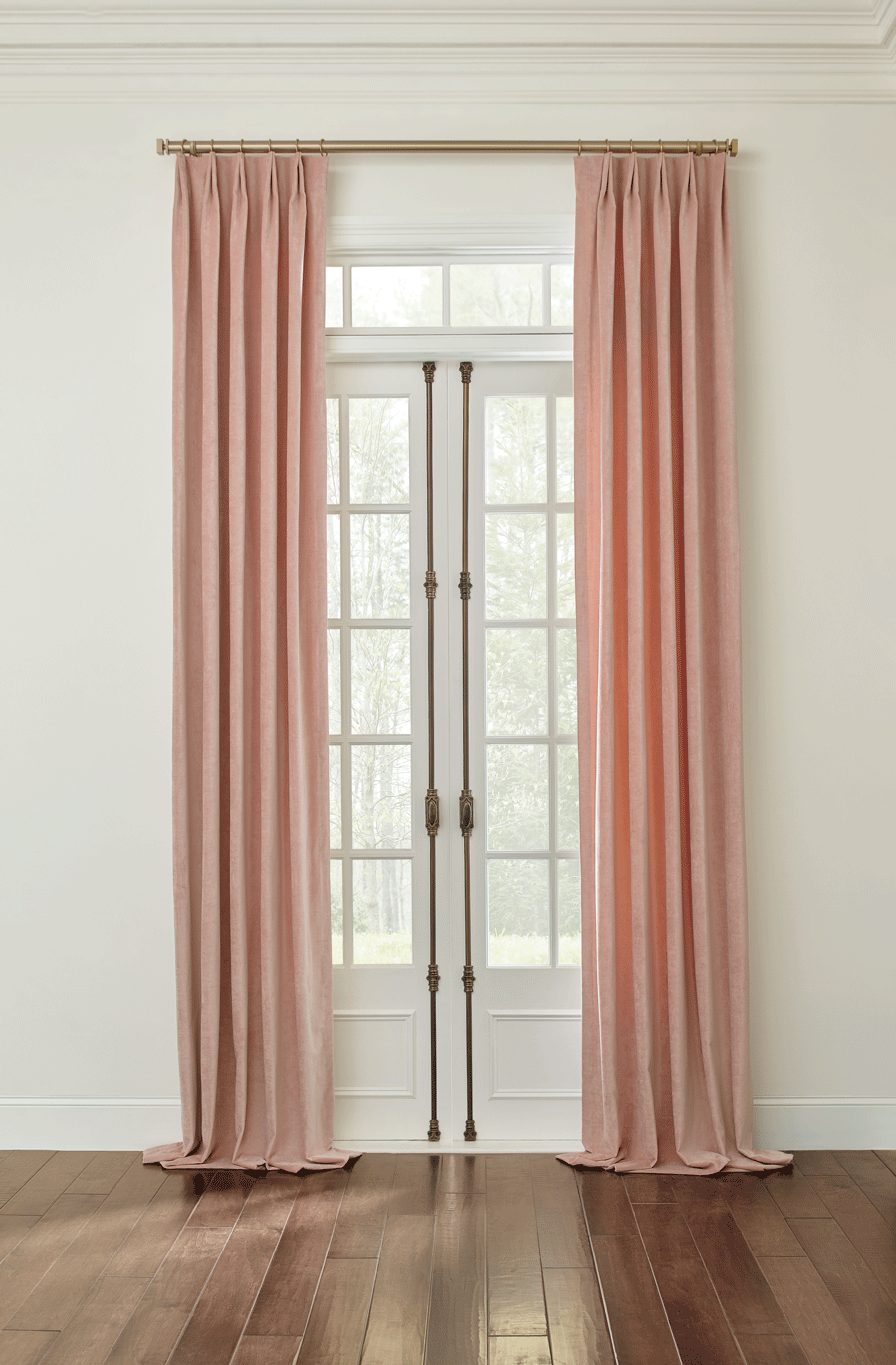 Now, which "header style" would you consider your favorite? We're showcasing three commonly used styles for you to consider. Rod pocket simply slides onto the rod and gathers, many times achieving a softer, more casual statement. Much of the design is determined by the fabric you select–which can change the whole look! Another favorite is grommets, for a clean, contemporary appeal. Pinch pleat is the last we'll highlight today. This gives the draperies a finished look, often connecting to the drapery rod with rings that clip.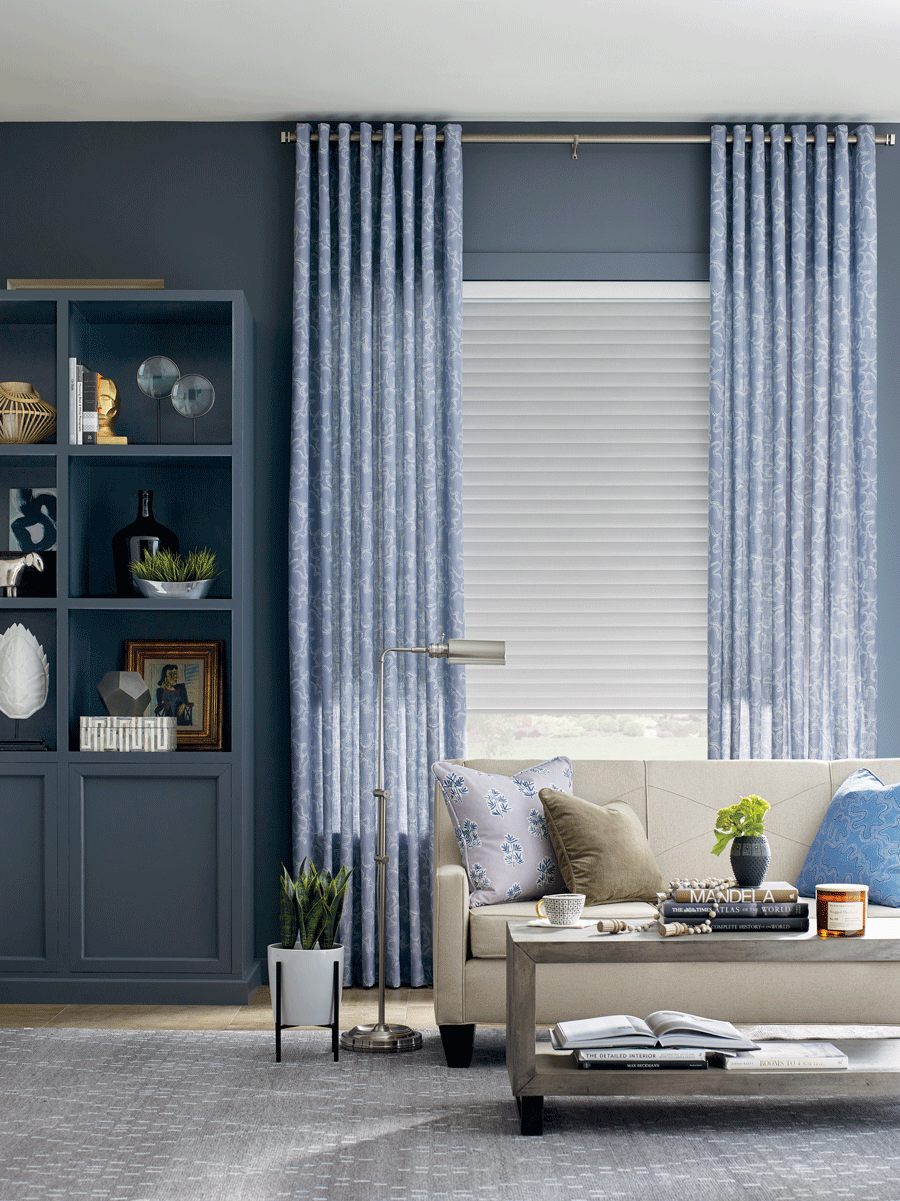 One last design element you'll select is the length. Today's drapes extend down to the floor. From there, it's really your personal preference. Hemmed just above the floor, draperies move easily. These can be a popular choice for fully functioning panels. Puddling is the effect of drapery fabrics extending a few inches more, resting on the floor in dramatic fashion. 
Find What You're Missing When You Layer Window Treatments…
At Home Blinds & Decor has been dressing the windows of the Fort Myers area for years. If you want to layer window treatments in your home, you've come to the right place! Visit our showroom to browse an extensive amount of fabric swatches and sample books, along with full-size displays. More questions? We'd love to connect with you! Contact our team to get started with your FREE in-home appointment.