Whether you're playing with textures, colors, finishes, or patterns, you're influencing the design style of your home. When it comes to window treatments, nothing makes the best design choice in your space easier than roller shade fabrics. Ranging from subtle neutrals to adventurous bolds, we have you covered! Even better yet, there's a brand new lineup to introduce you to. 
Let Your Style Shine
If you're like many others with an open floor plan home, you may find designing and decorating a bit tricky sometimes. You can either define each space by making different design choices or complete a cohesive, overall look for the entire space. While the choice is yours, we have plenty of fabric options for you to select. There's also the question of whether you need horizontal or vertical shades function–or maybe both! That can be a good place to start the process…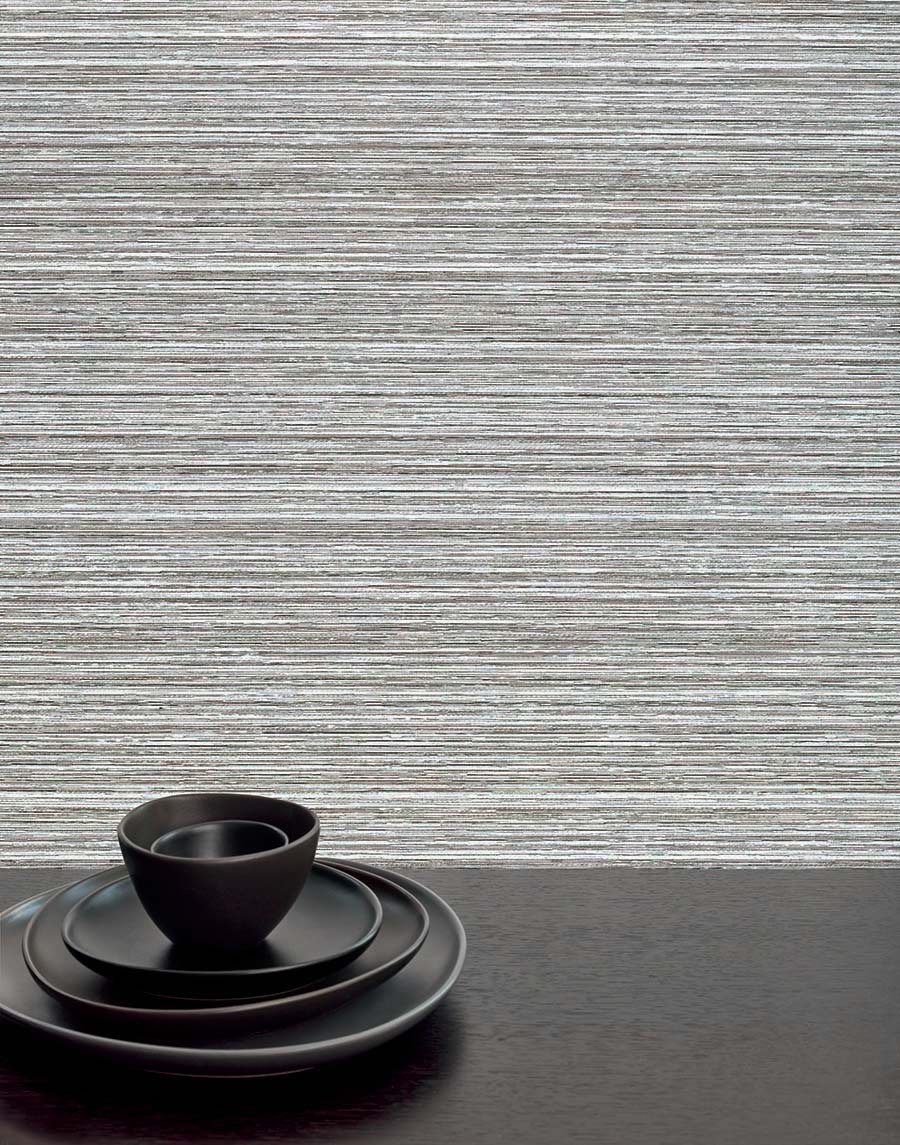 Notice how well these two different Stormy Gray fabric options pair together in this modern kitchen. The gliding panels on the sliding glass doors and the roller shades above the cabinets create a cohesive look that adds so much to the kitchen. This space benefits from the utmost functionality, while highlighting the style of the home.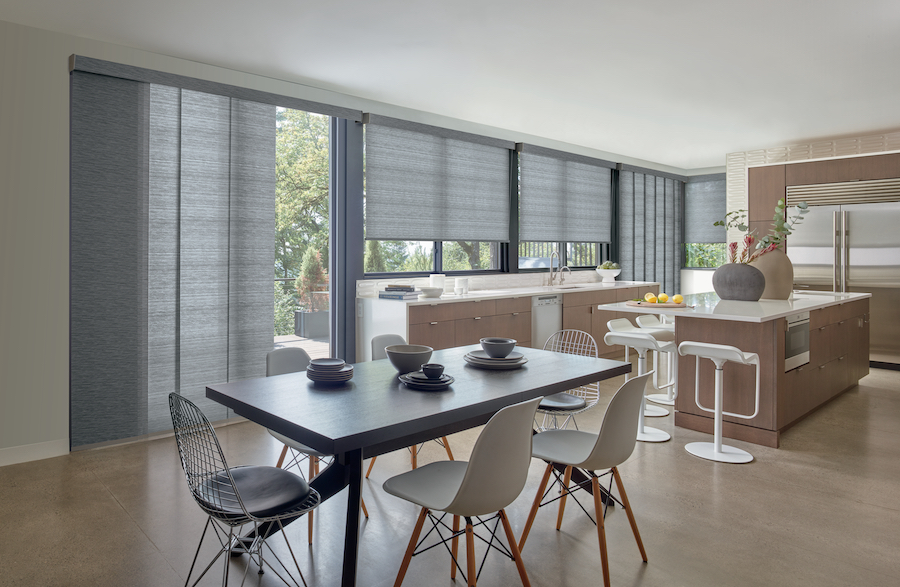 Roller Shade Fabrics from Recycled Plastics
Here is the newest fabric line that we want to introduce you to. GreenScreen® Sea-Tex™ fabrics are made from ocean plastics that were found washed up on the shores. Hunter Douglas paired with an engineering company to create these stunning shades that also help to clean up our beaches.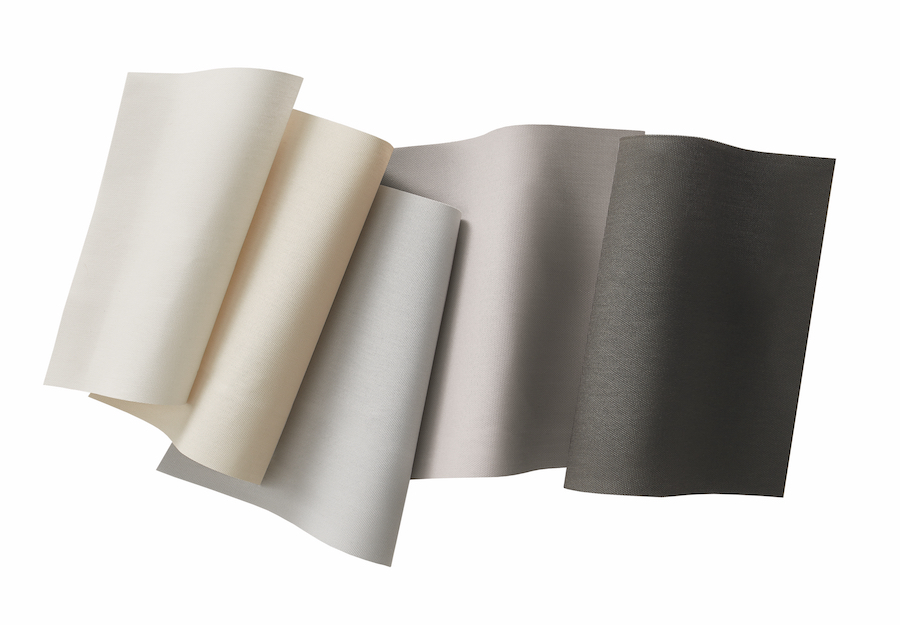 Completely exclusive to the Designer Screen Shades collection, these fabrics are offered in five neutral tones. The added benefits? An openness factor of 3% creates the perfect shade of soft natural light while also protecting your home from UV rays and glare. The increase in privacy is one more thing to love.
Enjoy Your View Even More
Do you love being able to look out in your backyard throughout the day? We do, too! That's why window shades don't have to hinder your stunning view. Designer Screen roller shades are made to keep your windows fully accessible while also giving you control over lighting–and other issues. You select the fabric weave density of your screen shades, ranging from 1% to 10% to adjust the "openness" of your shades.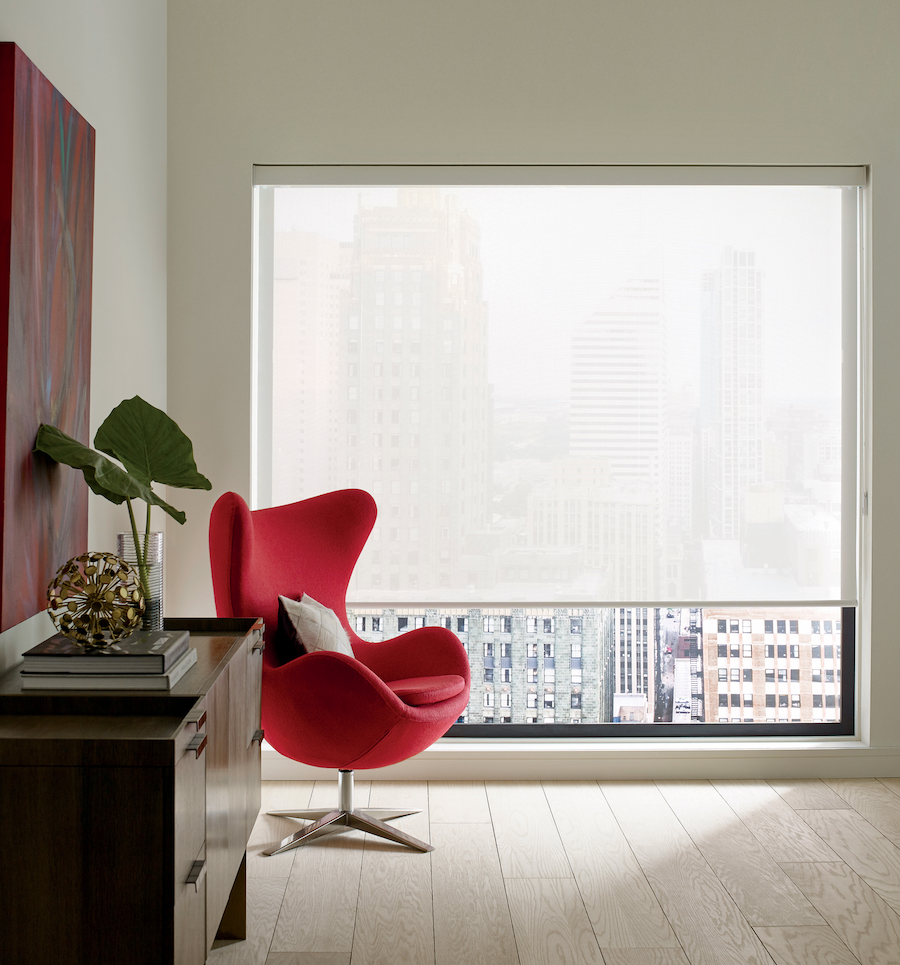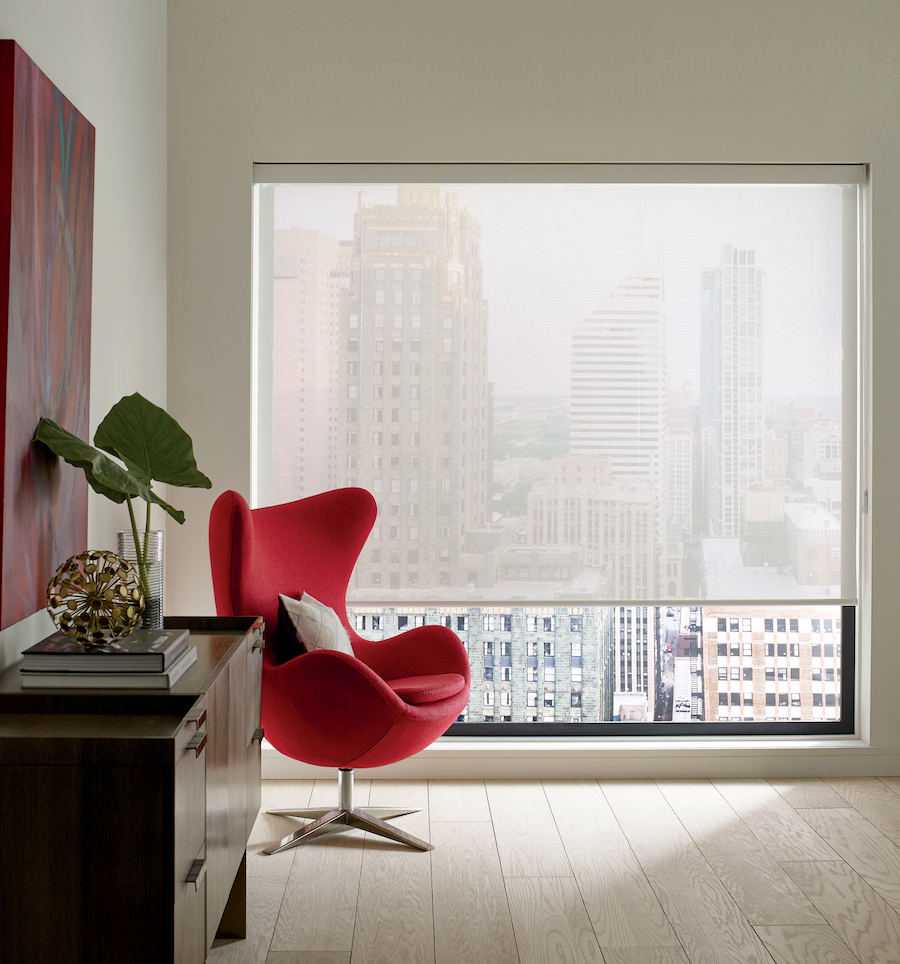 You Can Have it All
Combining the ease of roller and screen shades while also benefiting from the natural light helps creates just the right atmosphere. But, when you truly want the best of both worlds when it comes to window treatments, it's really about dual shades. You can enjoy the view during the day and have blackout shades at night, all in one.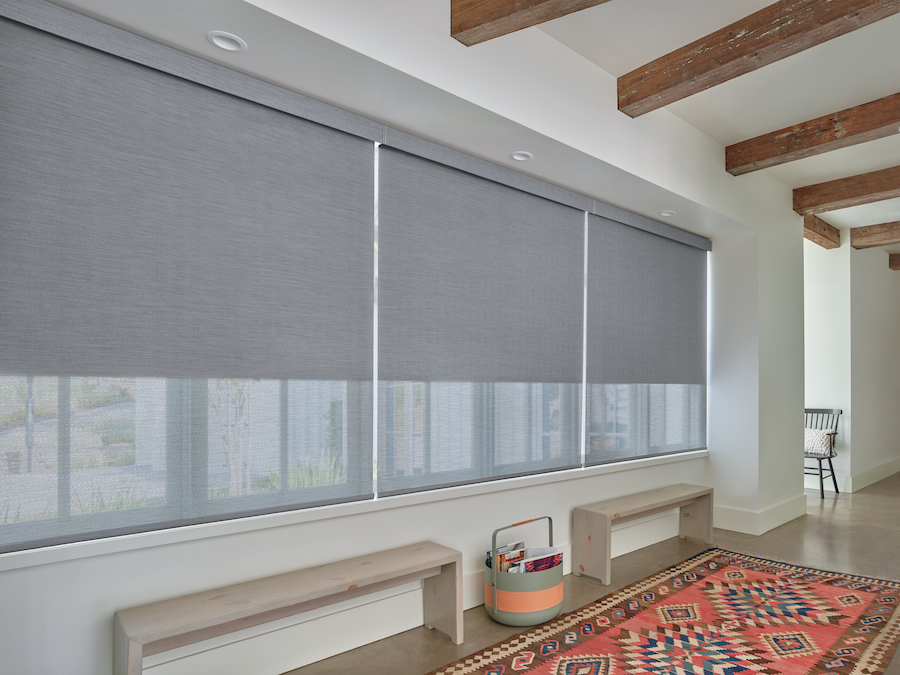 Dual shades are sure to transform your home, no matter the hour of day. Want to bask in the natural light from the comfort of your couch? You can open both of the shades. Bring down just the front shade to filter out some of the light and create a softer ambiance. Then, when you're ready to block out all of the light, it's as easy as dropping down the secondary shade. 
We're Here to Help!
With the hundreds of options on colors and functions with your new shades, we're here to help! From the very beginning of choosing your roller shade fabrics all the way to installation, our team at At Home Blinds and Decor will be here for you. Contact us today for your FREE design consultation to get started.