There are many variables to consider when selecting window treatments for  staircase windows. The fit, the function and the overall look. How can you cover staircase windows, but still enjoy the natural light and incredible views they offer? We have compiled our favorite solutions for staircases…
Maintain Your Privacy
The number one reason for installing window treatments is privacy! It's so important that clients  usually tackle window treatments first in a new home. Our advice is to take time and evaluate just how much privacy you'll need. All windows are not created equal. The upstairs windows may not need as much privacy as street level windows–you get the idea!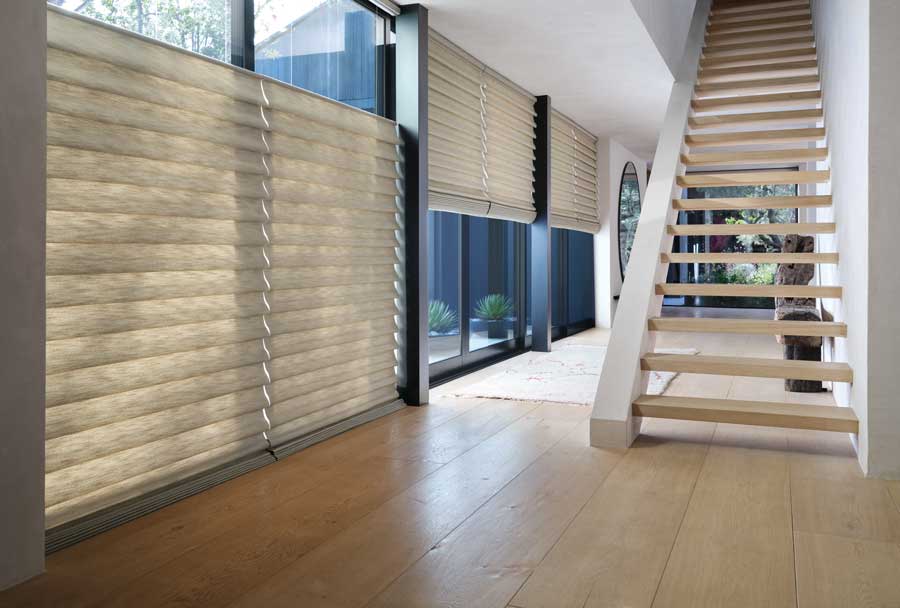 One of our favorites is the treatment above. These staircase windows have different needs throughout the day. We like how the top down bottom up shades can be adjusted to allow light in from the top and the bottom OR closed completely when the sunlight is just too much. Top down bottom up blinds also allow you to control who can see inside too! How's that for flexibility?
North, South, East or West Facing Windows?
Which way do your windows face? Direction is an important piece of the puzzle when covering your staircase windows. Do the stairs get sun all day? Part of the day? Just glare on a few steps at sunset? Take the time to evaluate your space over a few days to make the best decision for the family's comfort. Keep in mind, the penetrating sun can heat up the interior of your home very quickly.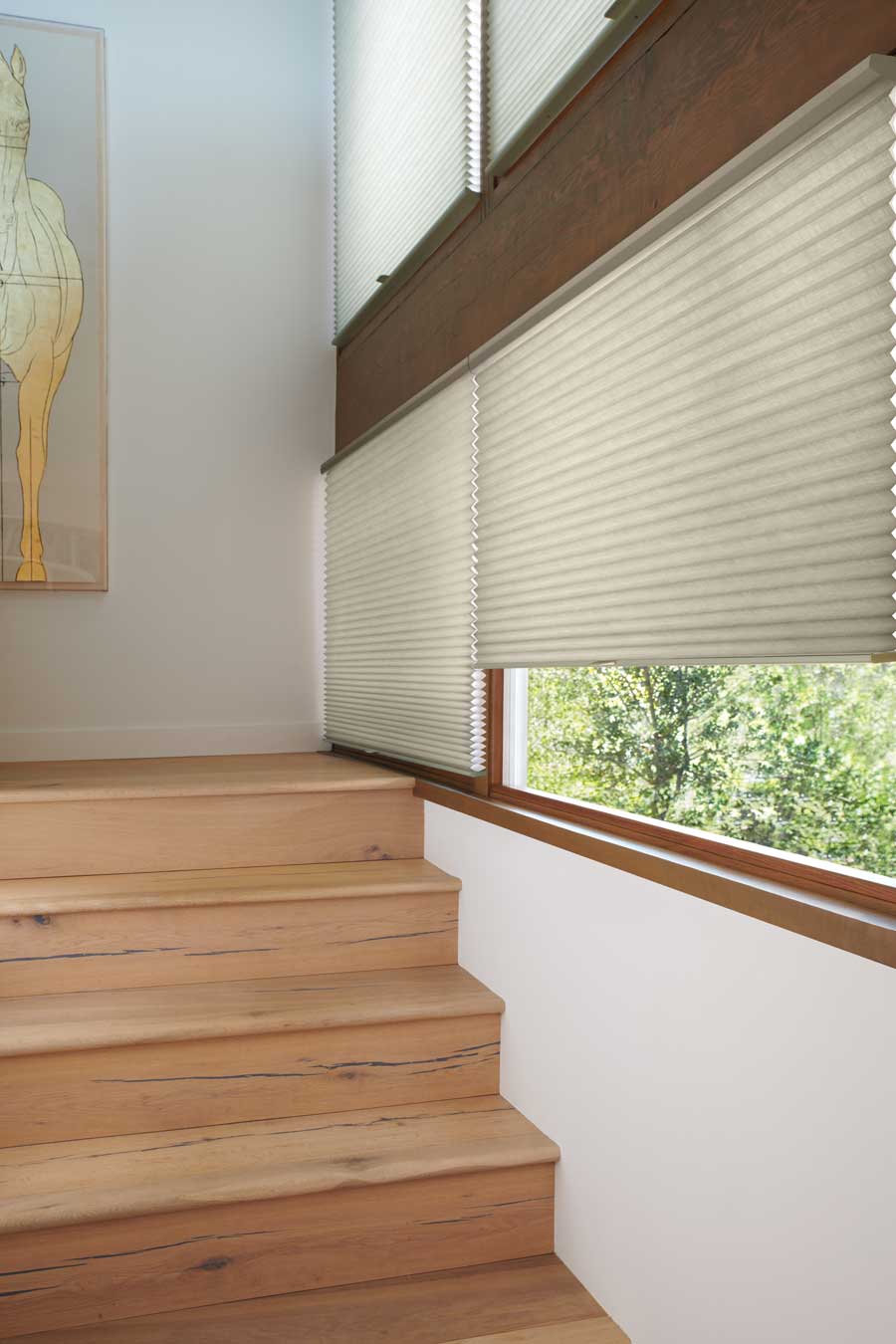 Space Savers
Some staircase windows are part of the overall structure, leaving limited space for window treatments. In this case, our clients look to something low profile that can still add privacy and light control. We have products that fit close to the window and take care of business.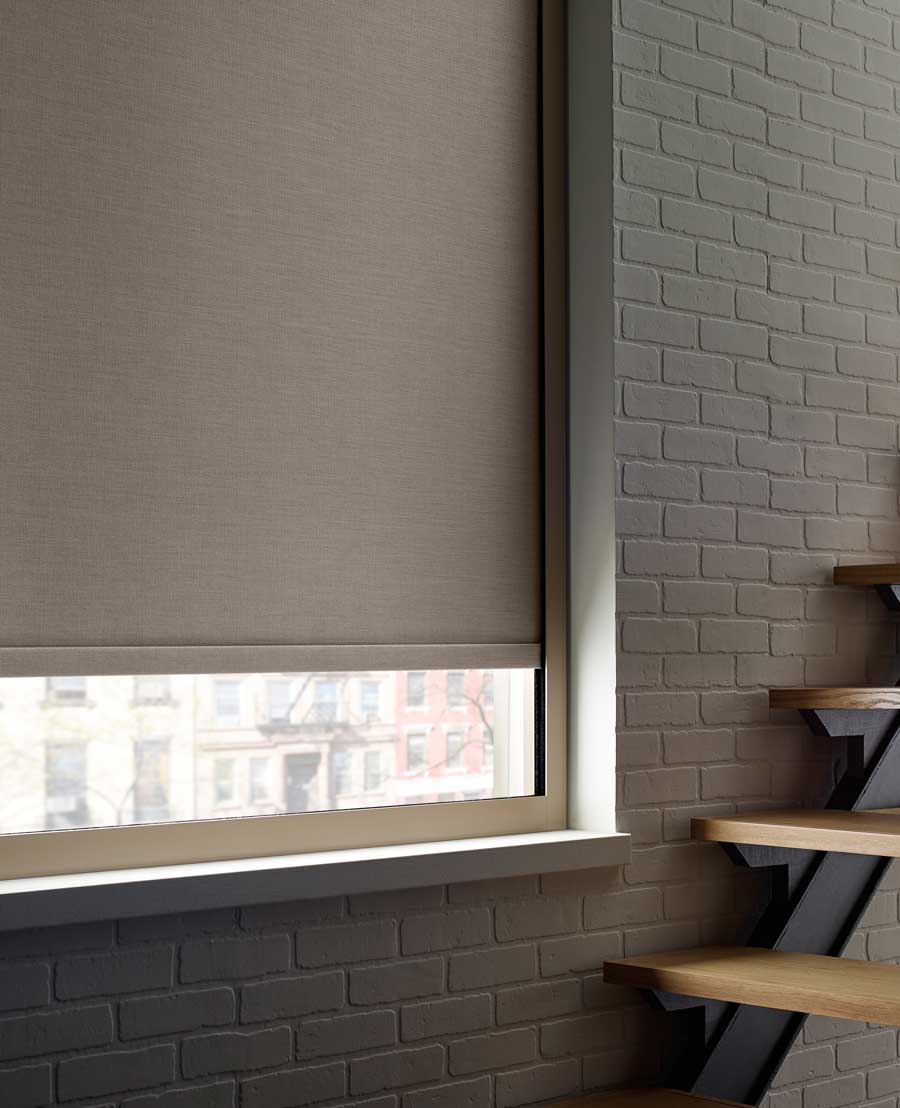 What About the View Out?
Staircase windows can be an amazing feature with floor to ceiling glass showing off your incredible view and all that natural light to enjoy. Whether it's a city view, ocean view or golf course view–it's the "Wow" factor of your home.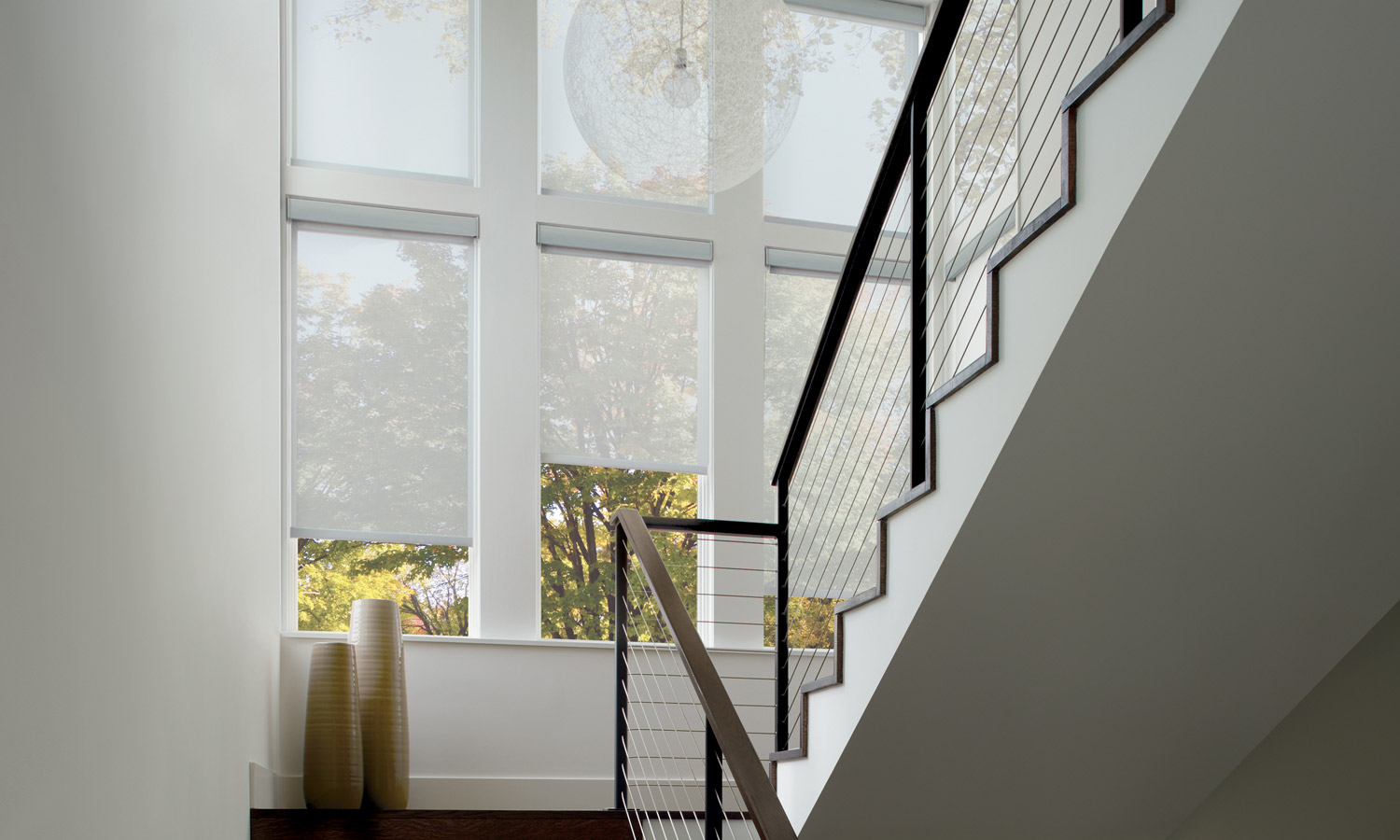 But, that "Wow" factor comes at a cost. Large staircase windows left untreated can cause cooling issues in Florida. Sunlight affects the comfort of your home during extreme weather temps, not to mention the toll UV rays take on wood floors and costly furnishings. It's best to cover large windows with light filtering product such as screen shades. You'll find this product the perfect compromise between landscape views and protecting your home. 
Which Style Fits the Look of Your Home?
Window treatments enhance the look of your home; they are known as the art of the window. Yes, they have functional benefits, but they also make your home uniquely yours. Make sure you choose your treatments with both function & personal style in mind.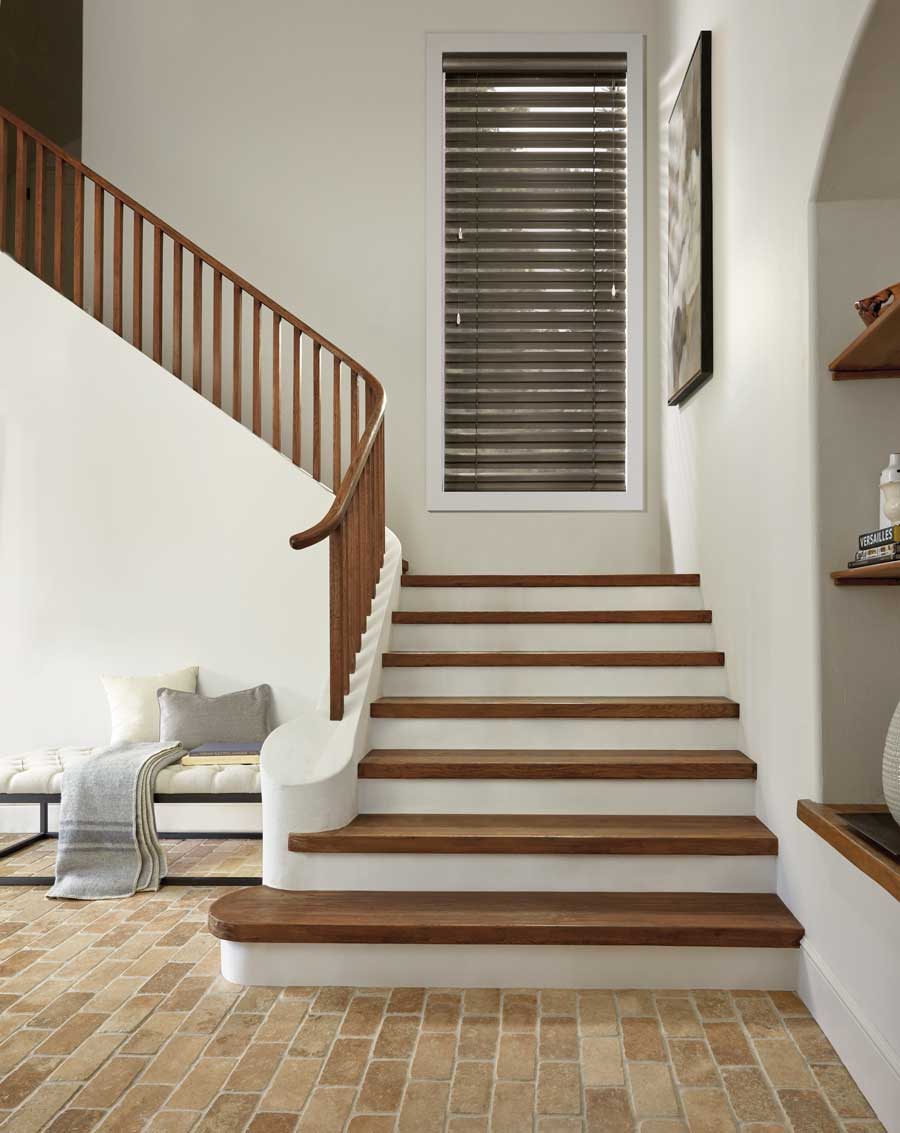 Do Your Staircase Windows Need Coverage?
Call us! Our window covering specialists can find a solution for your window issues. Whether they need privacy, energy efficiency or light control we have the right product for you. We will visit your home for a FREE in-home consultation, to get a better idea of your needs OR come to our showroom and see our products for yourself.