Having the right atmosphere in your home is a must. Light filtering window shades are growing in popularity because they allow for just that. Sheer fabrics let light in, but block pesky glare & harmful UV rays. How are they dominating the window covering world? Because dual sheer shades are making their way to the front of the pack.
Take A Closer Look at Dual Sheer Shades
These shades can be found in a variety of product collections. This way, the range of styles, operating features, and solutions won't leave you in the dark. There is something you'll love, and there's a huge range of light control. Simply said, with these features, you can have view-through to room darkening all in just one headrail. That deserves a "Wow."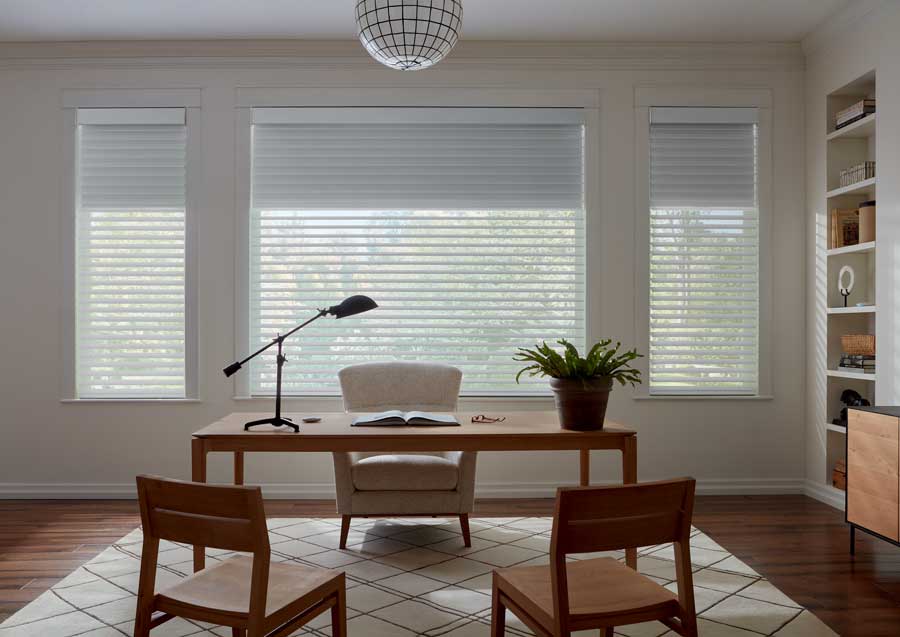 Product Options
Silhouette Window Shades
The best part about this sheer fabric shade collection is the large range of light-filtering control. Now, it has the dual shade feature so room darkening can be achieved. The second roller shade for blackout is easily raised or lowered for custom control. And, it is also available in the Nantucket collection.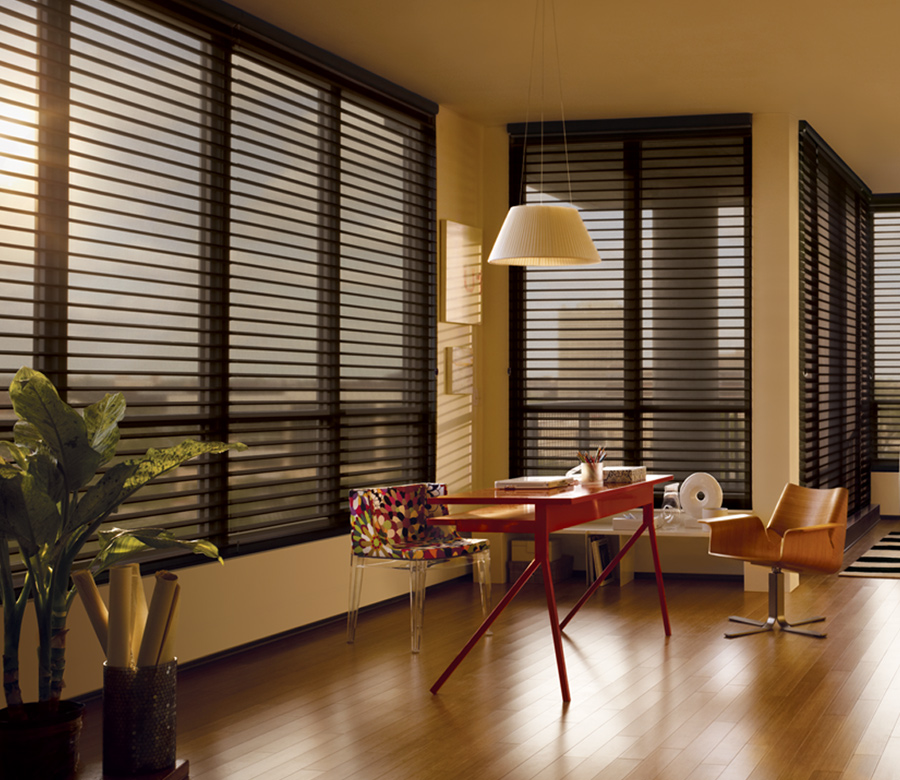 Pirouette Window Shades
The Pirouette is known for its "Wow Factor." The soft lighting can be a favorite, or a simple vane adjustment will offer an even larger range of light control. In addition, when they are closed up, they can master room darkening with the right fabrics.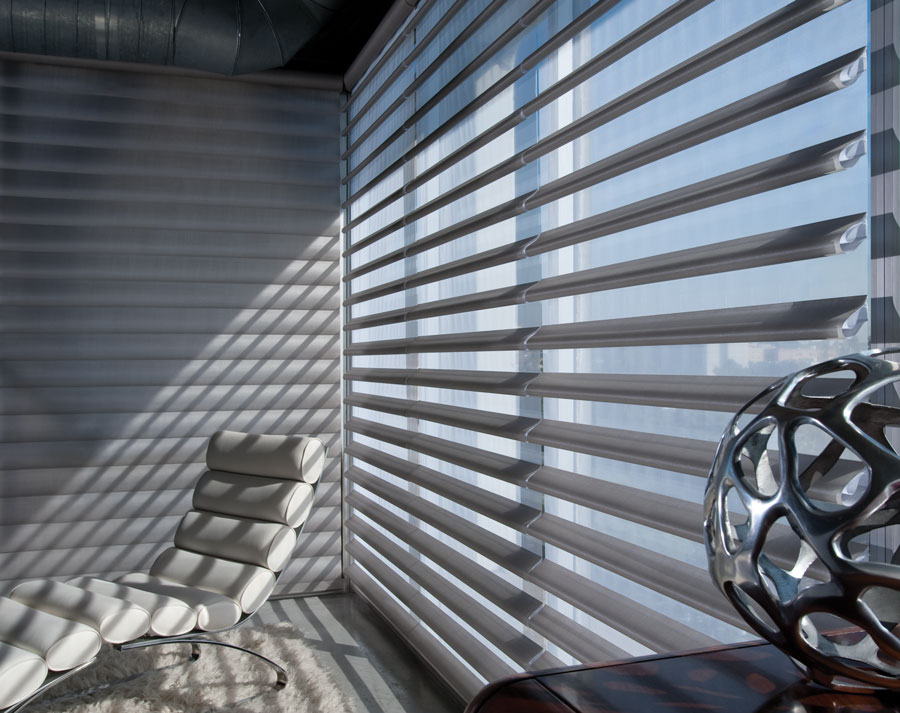 Designer Banded Shades
Want a modern look? These are certainly the shades for you! They are often referred to as Zebra Blinds and give a modern, clean look meanwhile still maintaining light control. The outside view can be enjoyed but geometric art at the window is the cherry on top! If you would like the light to be closed off, a simple shift allows the solid fabrics to add instant privacy.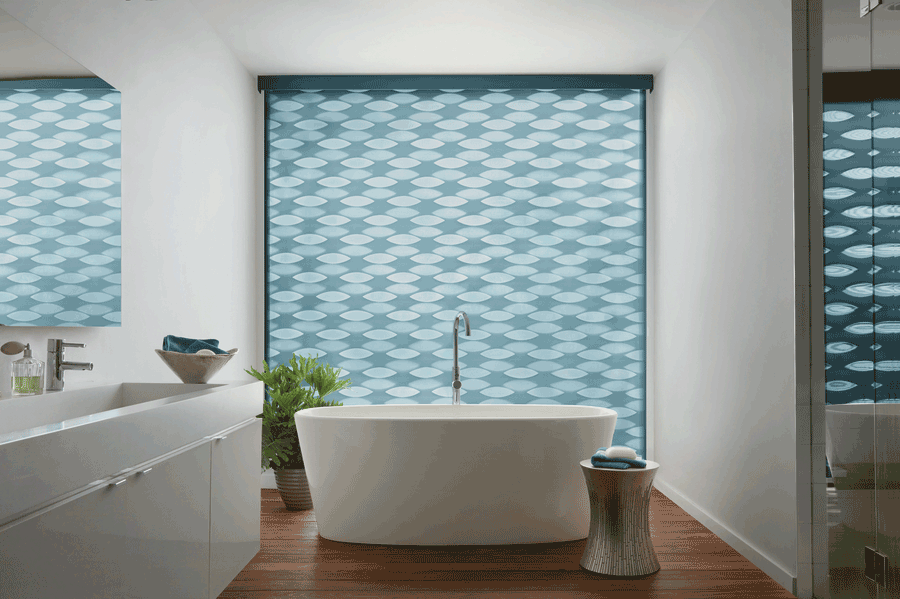 Designer Roller & Screen Shades
Roller shades and screen shades are a crowd favorite because they are dual shades that share a headrail. This two-in-one option allows you to choose two separate opacities–filter the light & block it out–to create the perfect environment for any room in your home.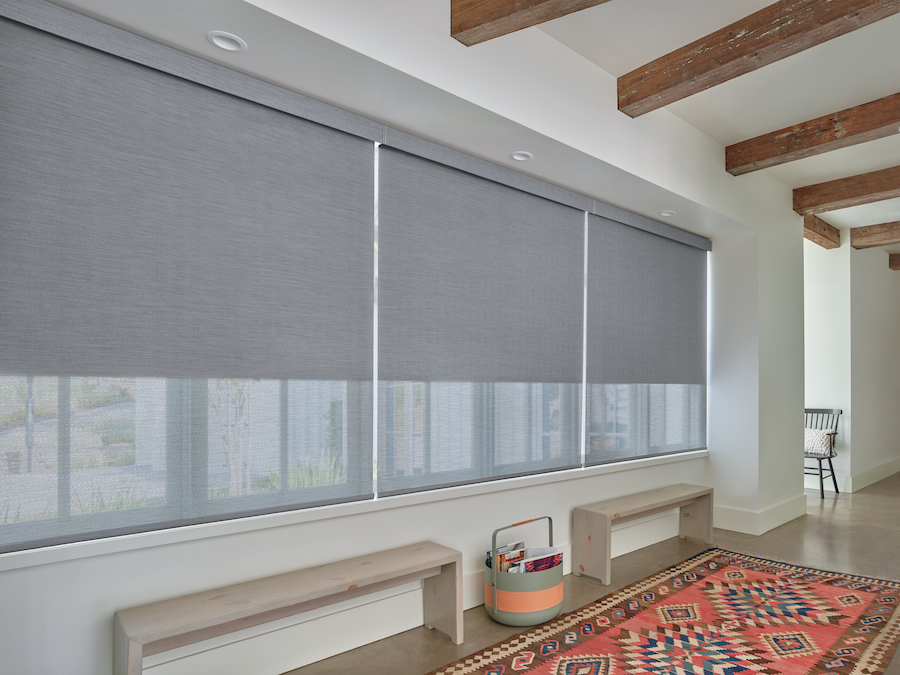 Vignette Modern Roman Shades
Roman shades aren't the first window covering many think of when it comes to sheer shade collections. However, with the latest innovations, it's important you know. Bringing the concept of dual sheer shades to rolling romans proves they are a great option to stylize your home. The secondary shade drops into place when you need it most to stomp out unwanted light. And if you're especially interested in the sheer glow and an outside view, they've got the right fabrics for you.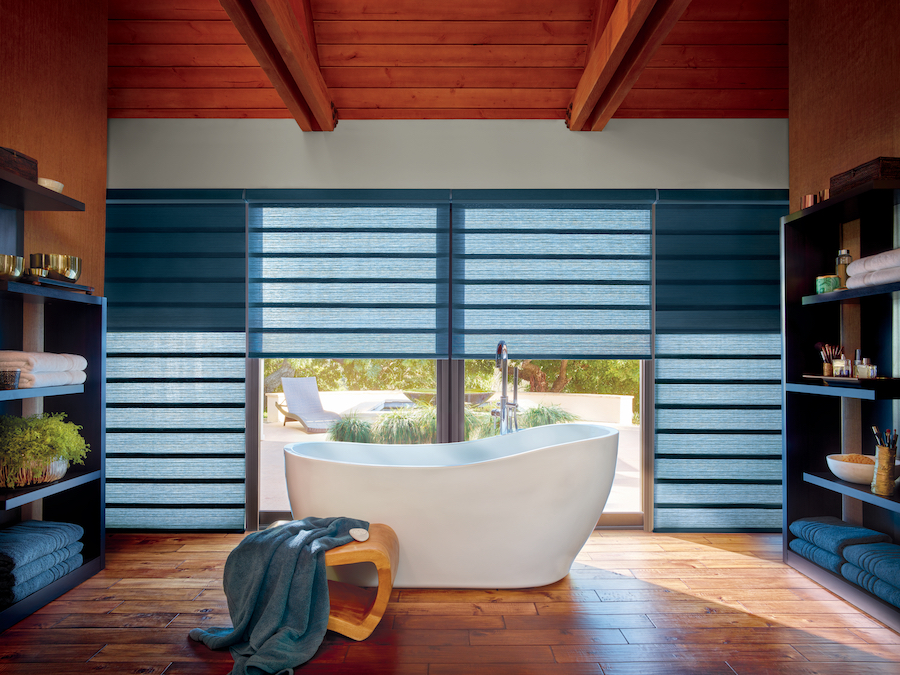 Which is Your Favorite?
With so many great options, we completely understand if you're having a hard time picking only one. Our professional and experienced At Home Blinds and Decor team will help you decide which features and products are right for you and your home's needs. Contact us today for your free in-home design consultation. We can't wait to get started!