The newest innovation in the world of window coverings? It's called Aura Illuminated Shades. With lighting that comes right from the window shades–when they're partially open or closed–you can create a beautiful atmosphere that fits the mood you want to create in your home. 
How Do They Work?
This revolutionary new feature functions just like normal window coverings. When you want to invite a glowing atmosphere, the LED strip lighting is activated, while the "reflective" backing illuminates the entire shade. Even more than that, the "color" or "temperature" of the lighting can change along a spectrum of colors.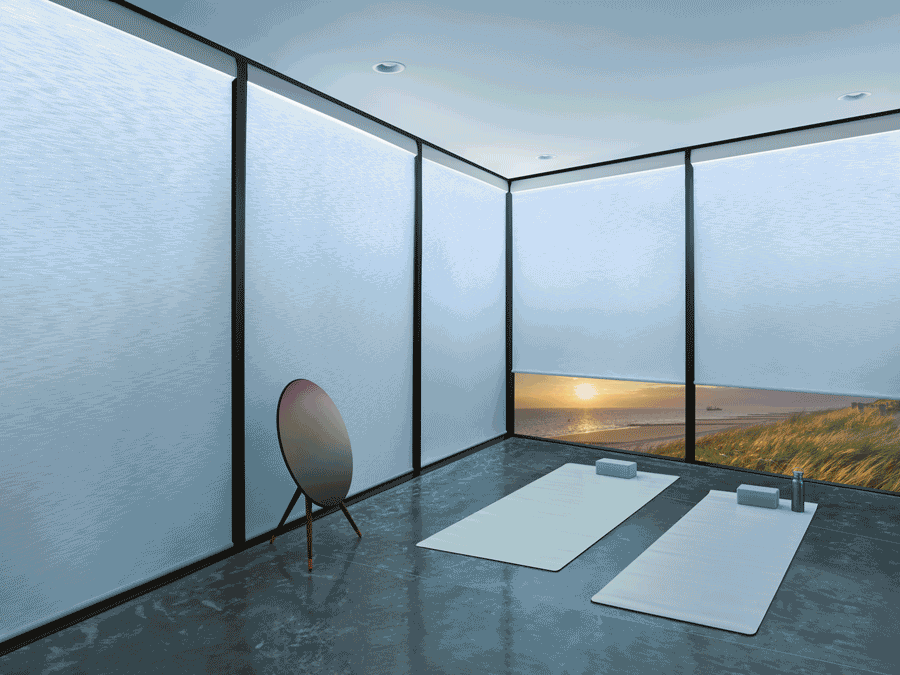 Wake Up with Bright Morning Light
Early morning wakeups are tough, especially when you need privacy. Plus, it's still dark outside. With Aura Illuminated Shades, it doesn't matter. The window shades begin glowing when it's time to wake up. You enjoy continued privacy, while the bright glow of the shades mimic that refreshingly bright mid-morning sun that encourages you to get your day started.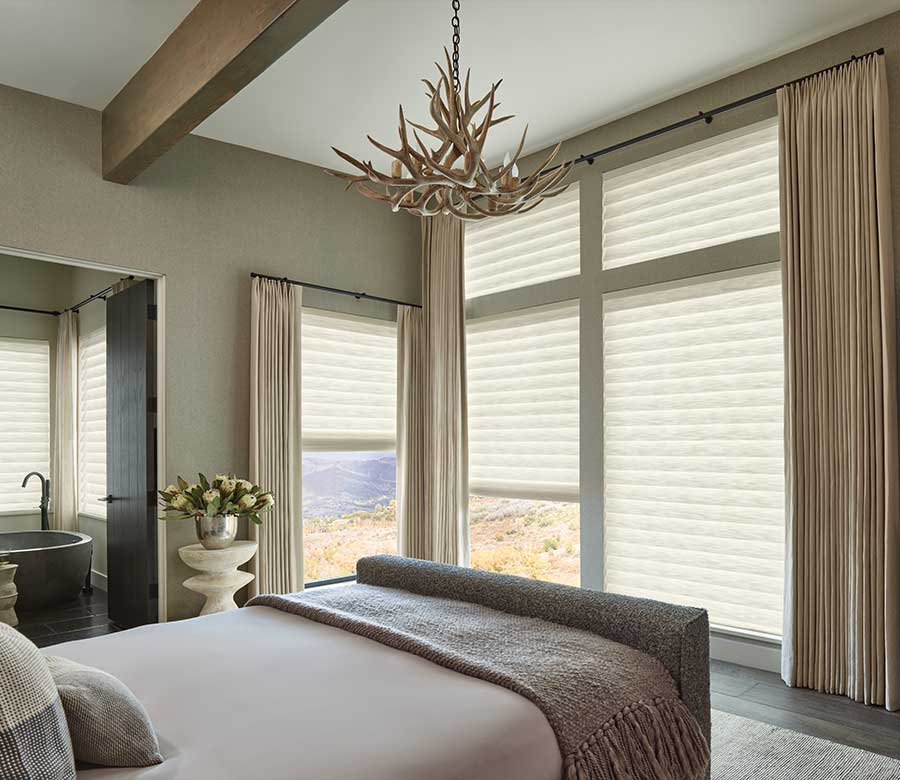 Customize the Light for Productivity
This custom illumination is adjustable over the course of the day. Warm light may be the best way to begin your day. But, increasing productivity calls for a cooler light–one that mimics an energized work environment. This lighting temperature is customized to your own preferences so you can be at your best.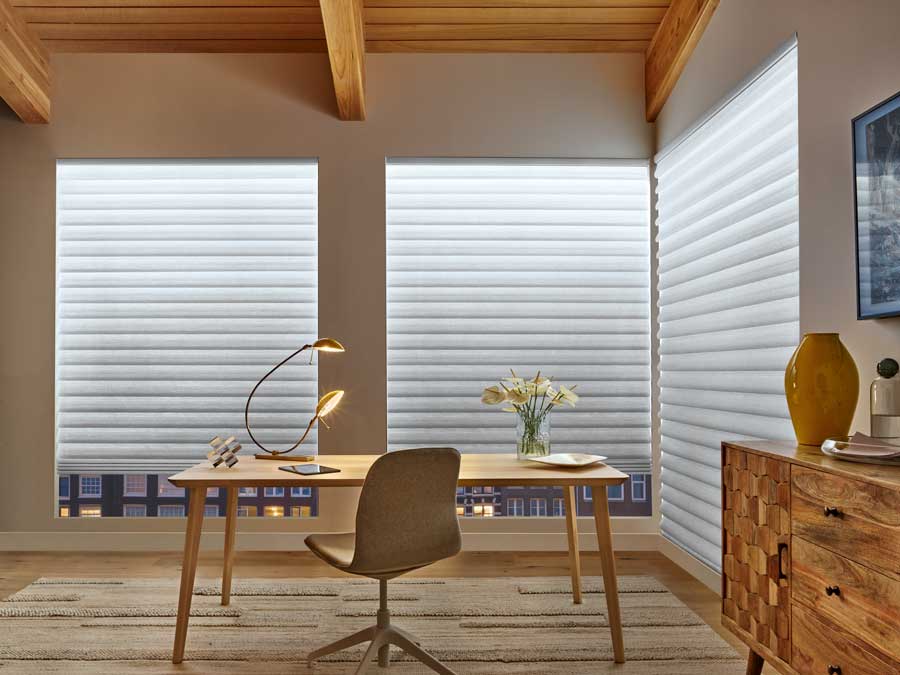 Turn a Dreary Day into a Dynamic One
What kind of weather will immediately zap your energy and put the brakes on your productivity? Rainy, cloudy, dreary skies…all day long. The answer is here! Aura Illuminated Shades can make your windows glow with mood-boosting light. It's the optical illusion you need on the bleakest days.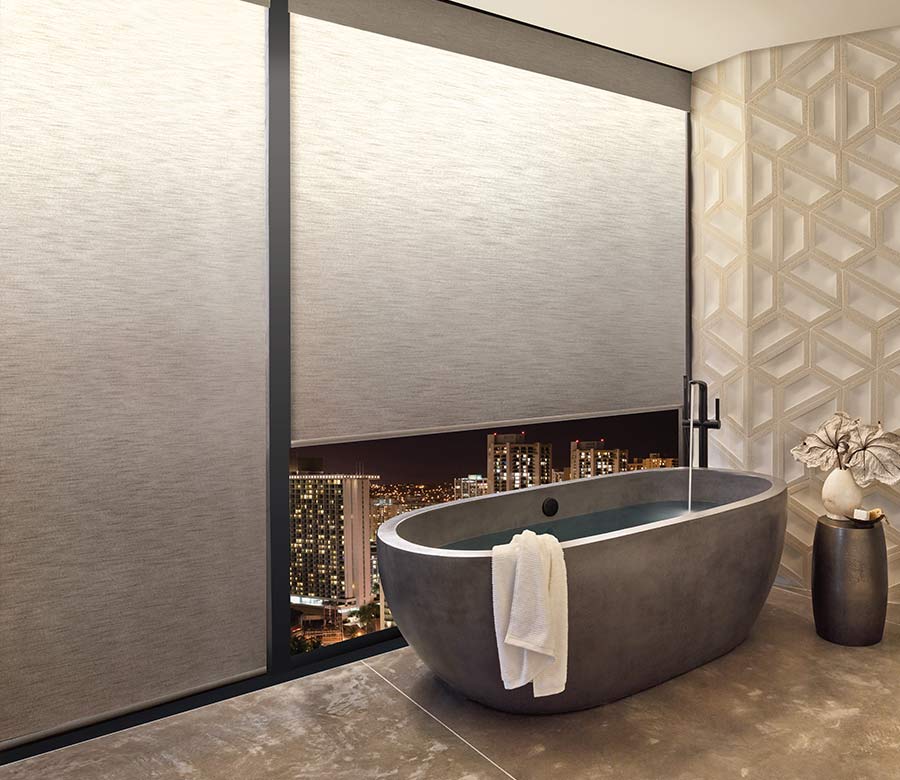 Discover Aura Illuminated Shades
This incredible new feature is available with three collections: Vignette Modern Roman Shades, Designer Roller Shades and Sonnette Cellular Roller Shades. Experience a truly custom atmosphere while privacy and control are at your fingertips. Get in touch with our team for your in-home consultation.