Deciding how to cover your windows? You might not realize it, but that's a big decision! There are actually 9 types of window treatments to choose from. From there, you can drill down into even more choices with features and benefits. Let's take a look at which type could fit your home best…
The 9 Types of Window Treatments
Privacy and light control are the usual suspects when homeowners begin looking for window coverings. But it's easy to get swept up into the style elements and features available. Here are the categories we'll be showing you…
Draperies

Plantation Shutters

Window Blinds

Roman Shades

Roller Shades

Sheer Shades

Woven Shades

Honeycomb Shades

Vertical Window Coverings
Draperies
Draperies and curtains hang in front of the window, opening to bring in light and views, closing for privacy and light control. Simple to utilize, they also bring tremendous style. Depending which fabric you choose, they can enhance the design of your home, while adding room darkening and energy efficiency.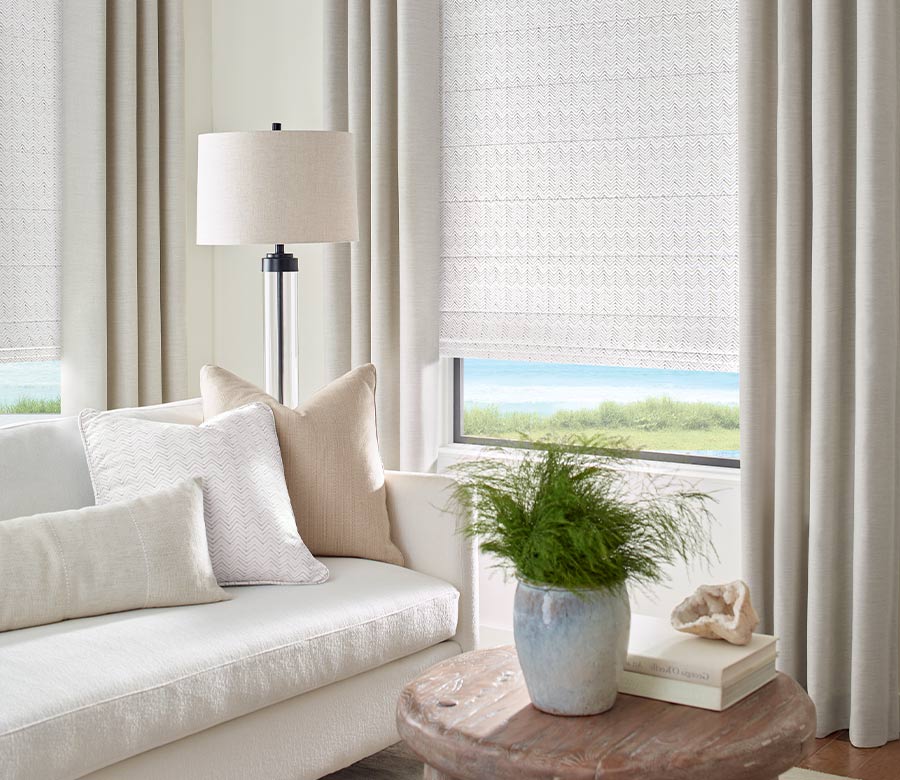 Plantation Shutters
A timeless choice, we consider plantation shutters the furniture of the window. Standard windows offer feature hinged panel shutters which open up to reveal the window, allowing you to clean the window as needed. Louvers adjust to direct the light and privacy of your space. You can choose between the traditional look of front tilt shutters, or the enhanced view-through of hidden tilt. Modern innovation has even brought us motorized shutters to adjust on a schedule or with voice control!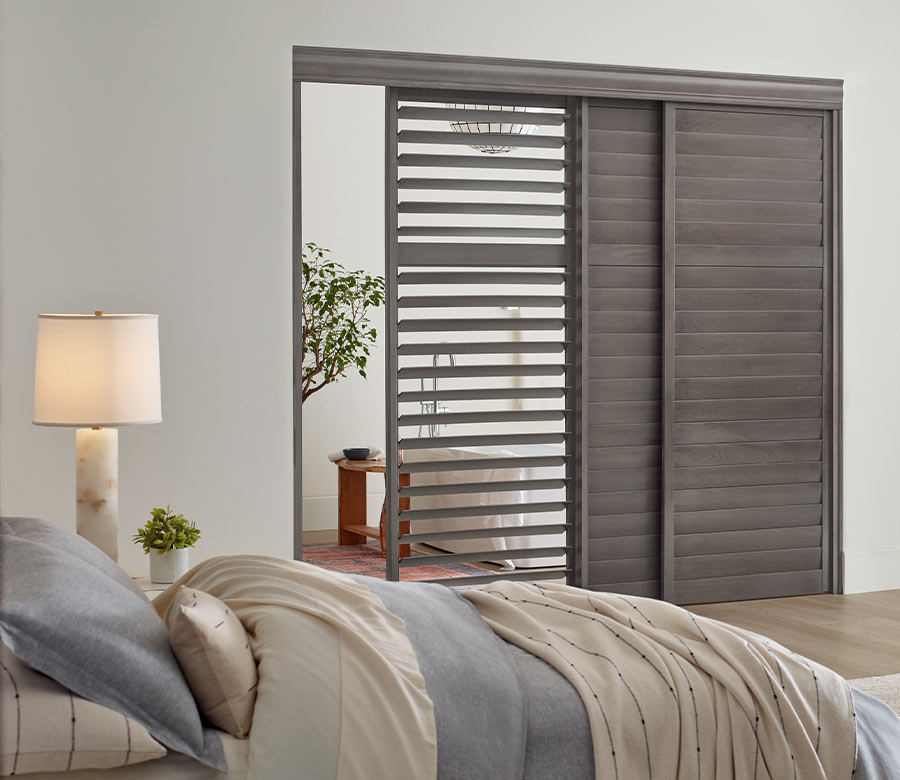 Window Blinds
"Blinds" is a term used to describe most types of window treatments. But, actual window blinds are threaded slats that tilt open or closed for light control and privacy. Choose wood, metal or faux wood to design the look for your home. With safety in mind, you can get cordless blinds that lift with a nudge, or a simple button to press and lift. Motorized blinds also make safety and convenience a priority!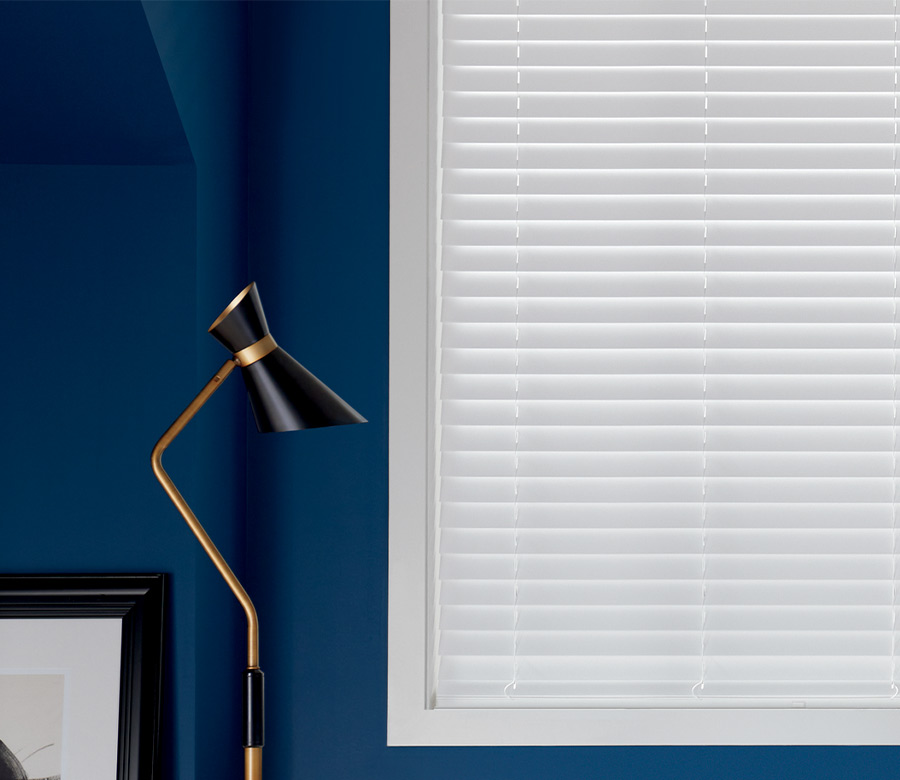 Roman Shades
A classic look in design, roman shades feature beautiful fabrics that waterfall down the window, gathering in stacks as they rise up out of the way.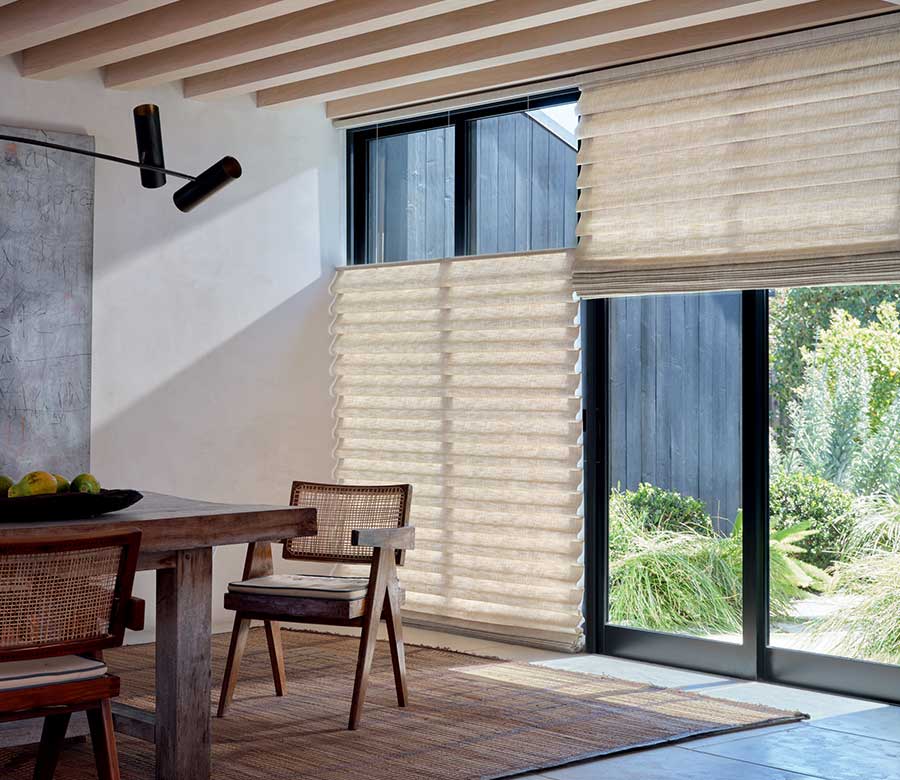 Depending on the style you prefer, fabrics can add dimension, or simply lie flat against the window. With flat front roman shades, you can also choose to have them roll into the headrail.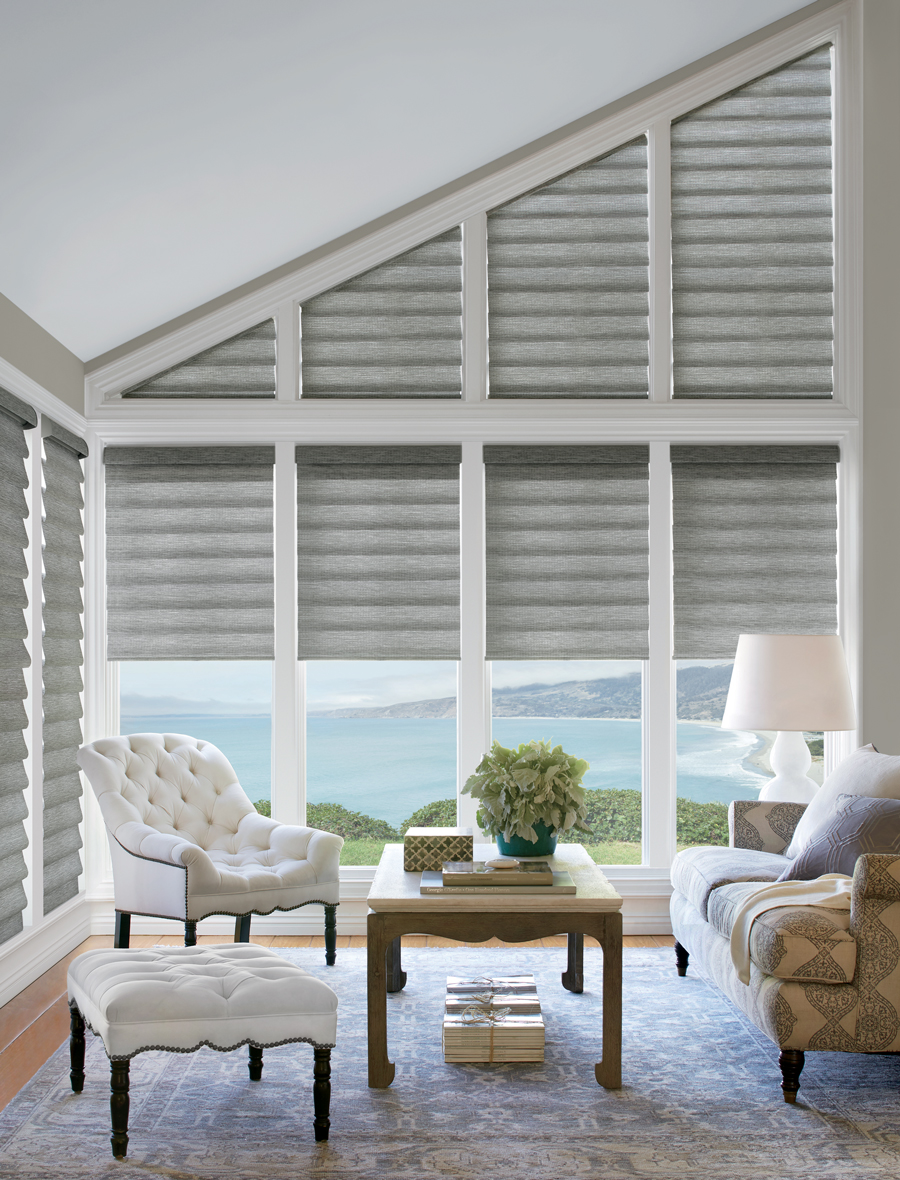 Roller Shades
One of the most popular types of window treatments, roller shades have covered windows for decades. The simplistic operation is a favorite–they often function like a light switch, turning off and on. But, today's stylish fabrics make them a design favorite.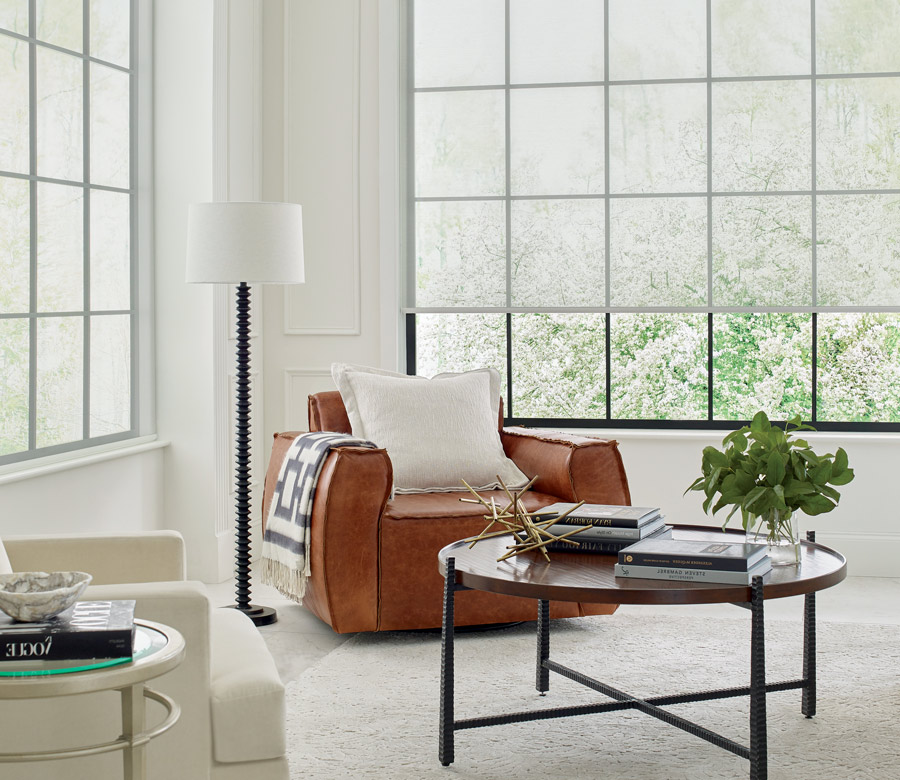 Sheer Shades
Sheer fabrics are the star of the show when it comes to sheer shades. There is a wide range of products when it comes to these types of window treatments, but the overall idea is that the sheer fabrics invite glowing soft light, to reveal a beautiful view, while simultaneously reducing glare and direct rays. Many sheer shades offer adjustments that block out light and increase privacy.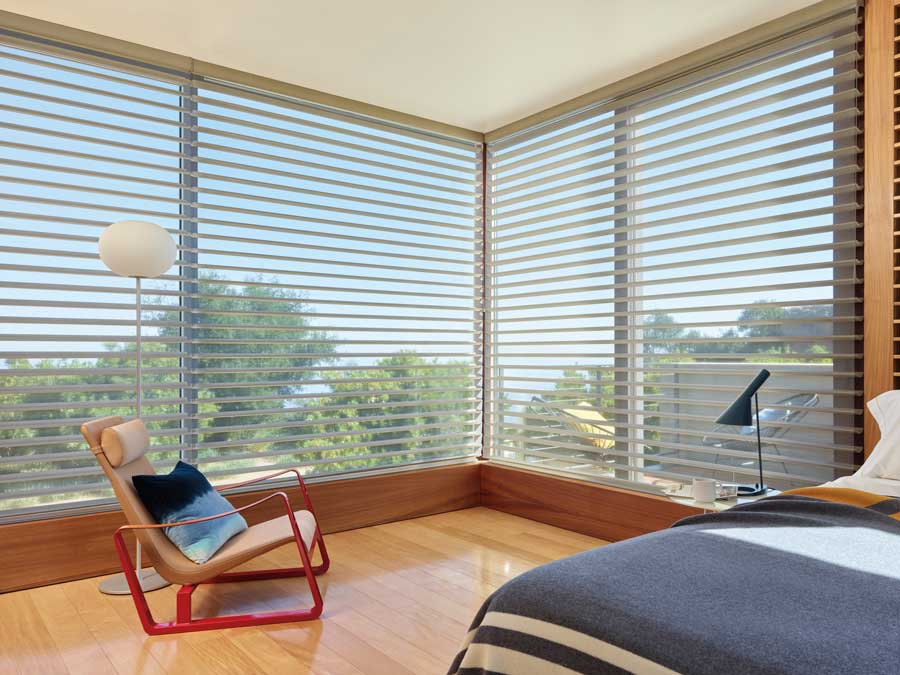 Woven Wood Shades
Natural fibers weave together for an earthy vibe in this collection. Covering a wide range of style choices, woven shades use a mixture of materials to achieve the preferred look. Woods, bamboo, reeds or a variety of grasses can be dyed and woven for chosen designs. The roman shade style of these shades allow them to lay flat at the window and gather up as they rise.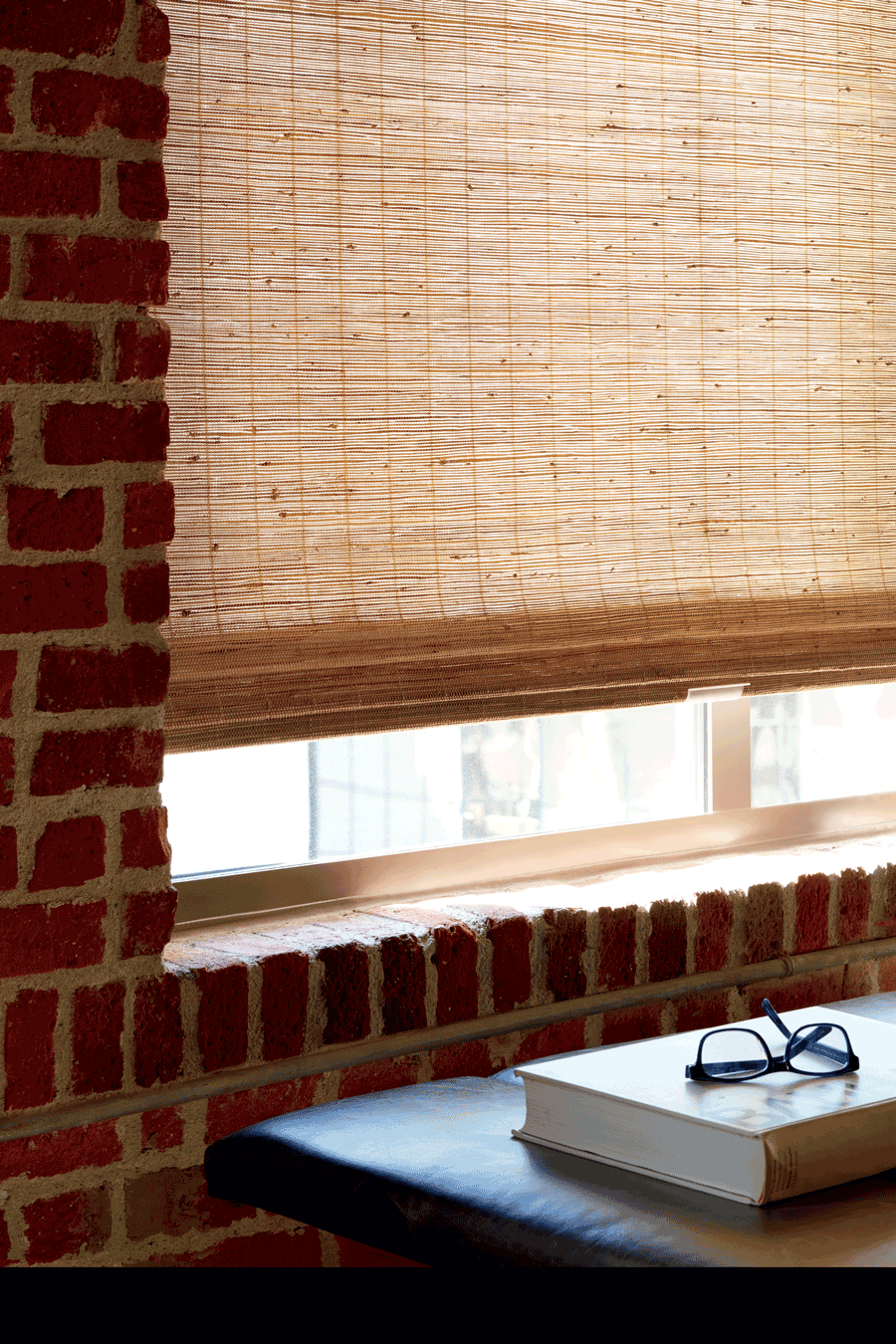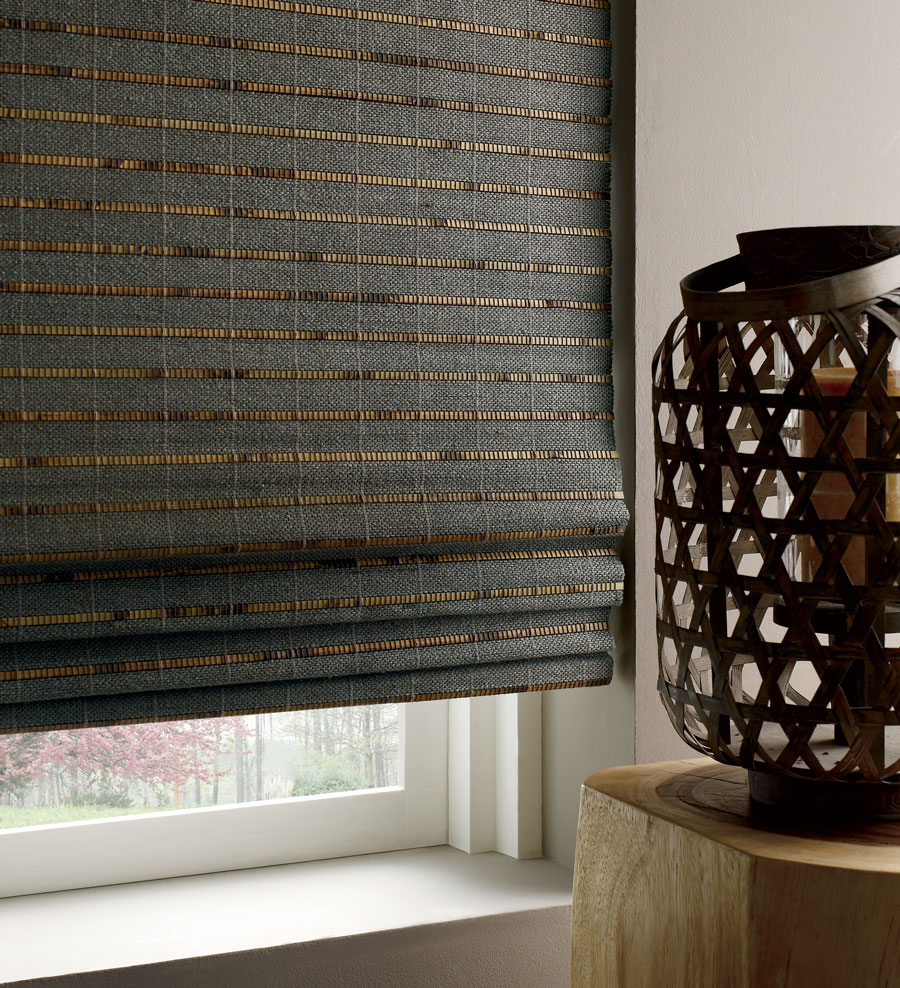 Honeycomb
With a reputation for being the industry leader in energy efficiency, our honeycomb shades insulate windows while presenting beautiful design options. The cellular structure creates pockets of air at the window, preventing common air flow that can lead to drafts. The organized look of uniform pleats is a style favorite for many homeowners.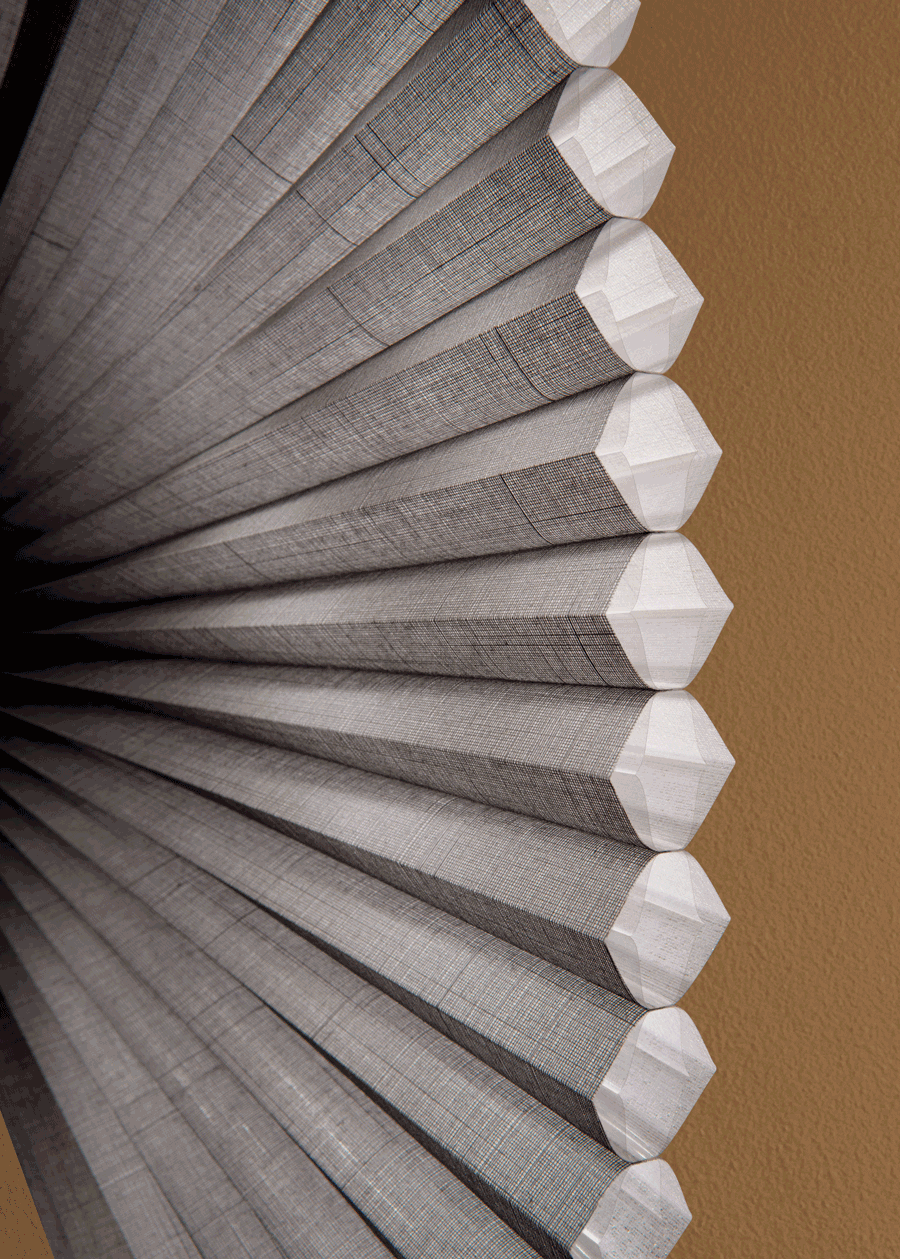 Vertical Window Treatments
When it comes to sliding doors and large windows, it's normal to want coverings that slide from side to side. Vertical window coverings, like shades and blinds, do just that. They slide open, stacking on one side or another, or even in the middle. Offered in a range of materials, from wood, fabric or vinyl, you can choose the look that brings stylish design to this oversized area of your home.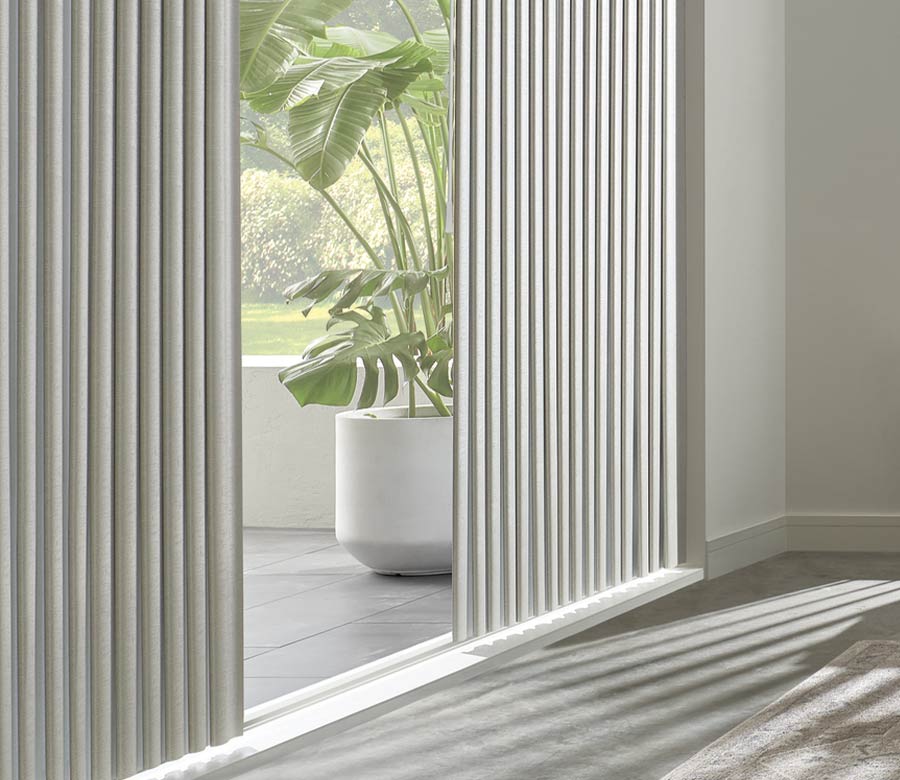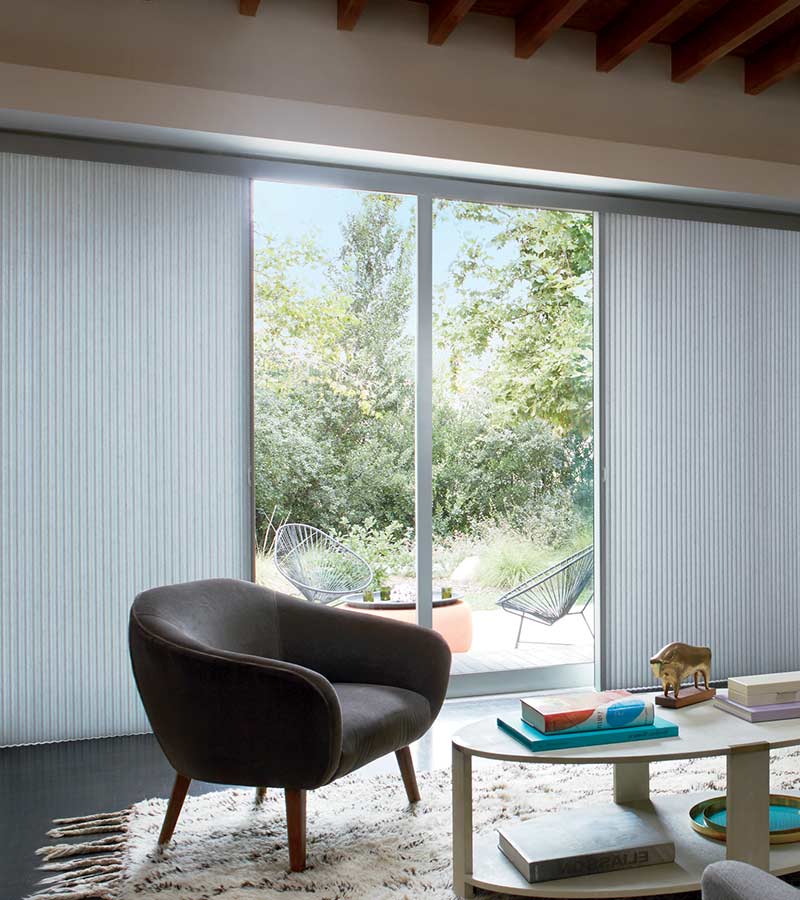 So Many Types of Window Treatments!
The At Home Blinds & Decor team would love to help you decide on your favorite types of window treatments. With so many choices, it can feel overwhelming to select fabrics and features that will best serve your home. Our window covering specialists are here to make it easy and fun. You can visit our Fort Myers showroom to see everything up close, or invite us to your home for a free consultation. We'll offer advice and inspiration for your next project. Get in touch with us today!