Today's top design features may look a little different than years past. Following a year of social distancing and stay-at-home orders, our families have very different needs and so do our homes. How have your surroundings functioned through it all? Let's take a look at some trending upgrades you may find worthwhile for your Fort Myers area home…
Hey, Backyard. It's Your Year!
Last year was a doozy! Staying home with our families day after day after day…was a lot. But we survived by getting creative! After the popular tv shows had been binged and the board games put away, we began our backyard projects!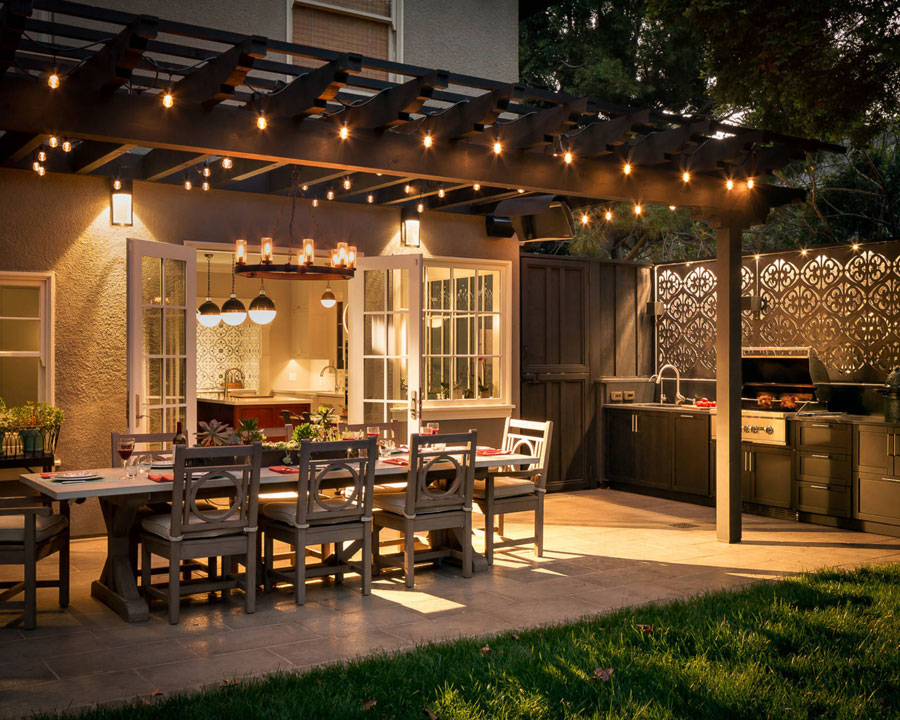 The need for more space was obvious, so we got to work and added top design features to our backyard. We created outdoor dining space with plenty of room to socialize safely with our close friends and family. With no baseball games to watch, DIY became America's new past time.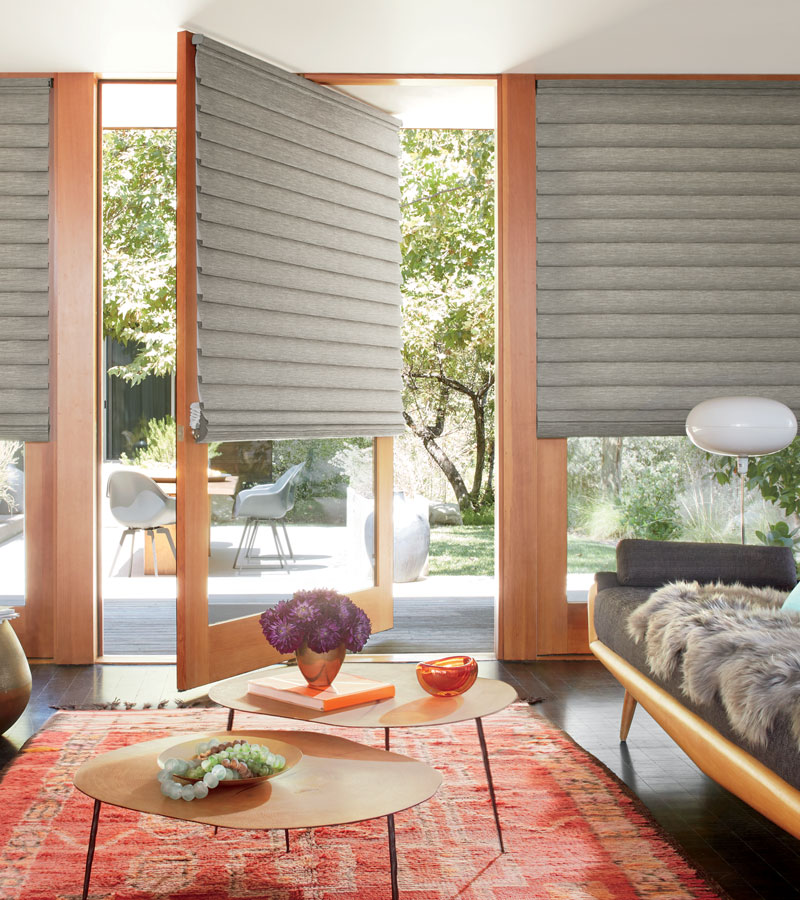 Spending more time outdoors was a welcomed adjustment, but it definitely changed the traffic flow of the household. With the new and improved backyard space, everyone was in and out all day! How did the window treatments on your sliding glass doors hold up? Are they outfitted properly for such frequent use? Our recent article, Inspiration for Covering Doors, can help determine what solutions would work best for your home. We can walk you through the process. 
Day & Night Solutions
With our lives on pause, many of us quickly realized that working and learning from home had its own list of challenges-day and night. This realization drove the most popular home improvements. Let's take a look.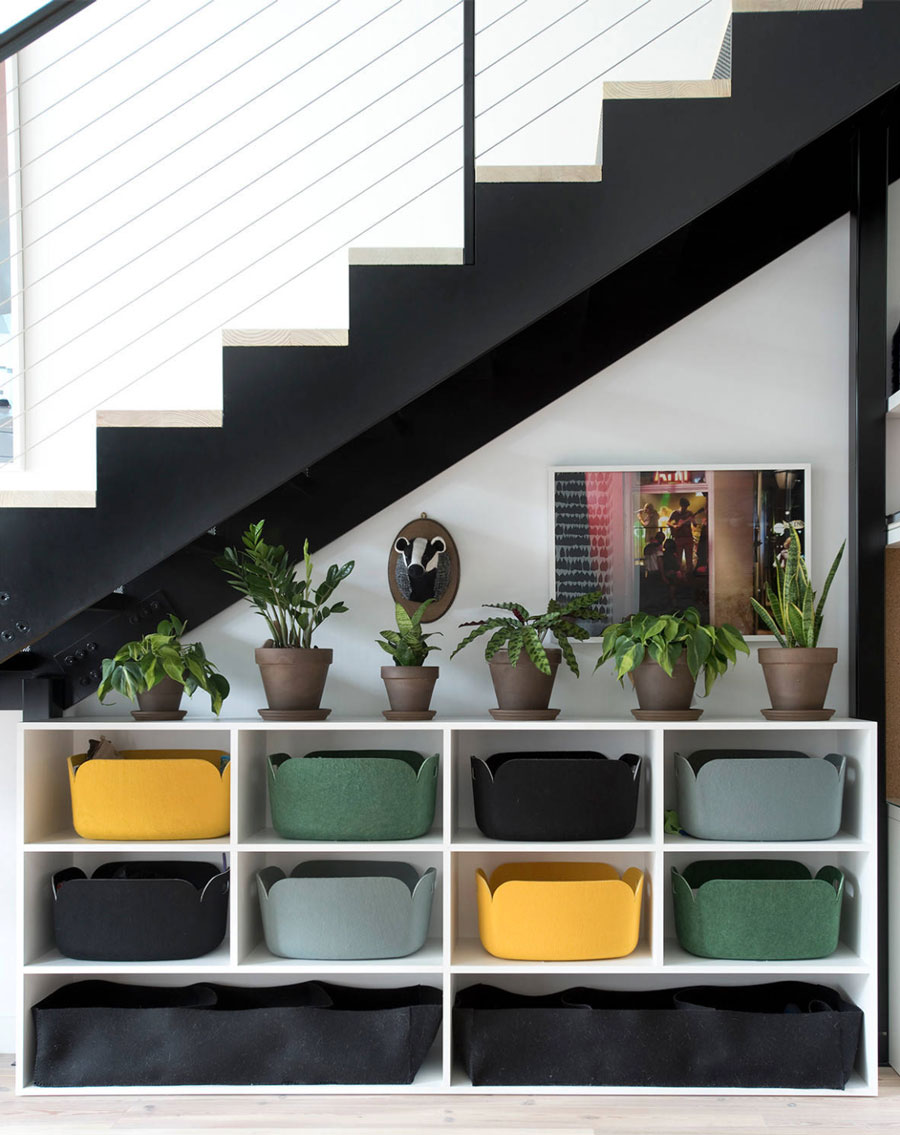 Last year, storage was one of the top design features in home upgrades. It's no surprise that when you're spending so much time at home you tend to notice things more. All that junk you'd been ignoring-it began to take its toll and caused us stress and anxiety. Lots of people added home storage solutions or closet systems to help remove the clutter and create a more productive atmosphere.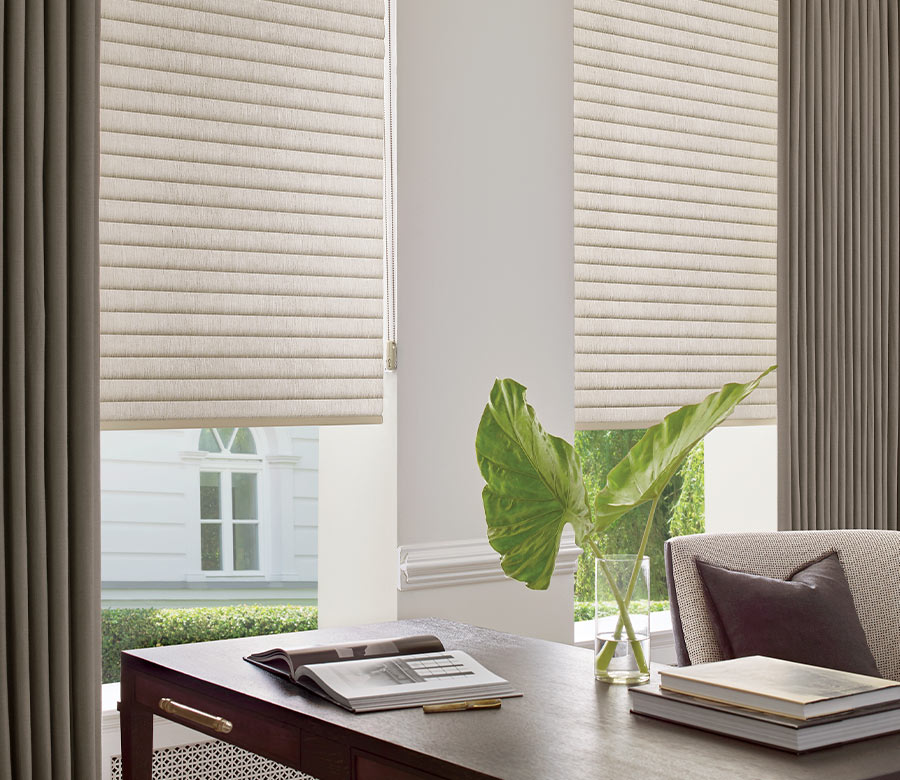 Light control also rose to the top of the list of top design features. When everyone needed a comfortable place to work and learn, we noticed where our homes were inefficient. How could everyone find their own spot without being chased out by the sun or oppressive heat? We needed more glare-free zones. Luckily, to help families tackle this issue, window treatments provided light control solutions, a comfortable work environment and design elements to the home.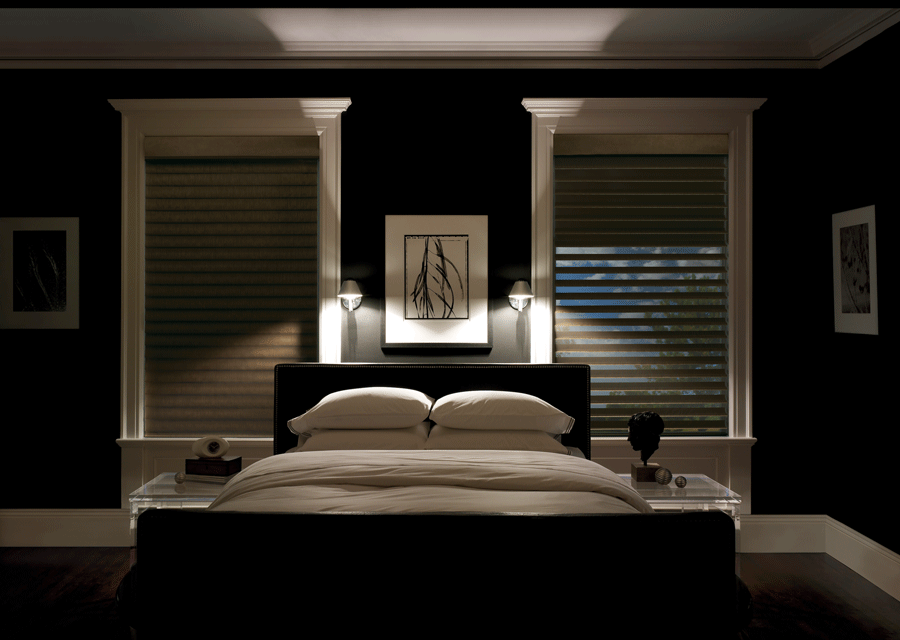 Next, sleep deprivation. We all felt it-whether it was caused by worry over the state of the world or anxiety due to the new 24 hour work schedule. You've probably created the right environment by now to get the sleep you need, but if you still haven't gotten to it- here are some tips that can help…
Flexible Rooms-Changing with the Times…
We could never have anticipated the events of last year, we are all still trying to adjust. The stay-at-home order affected our daily routines and top design features became upgrading spaces to accommodate our new way of life. This included the rebirth of the multi-purpose room-one that could function as a home office by day and family room by night-or any combination of your family's needs. 
Dining rooms became lecture halls, bedrooms became remote classrooms, flexibility became the name of the game and home improvement projects followed the trend.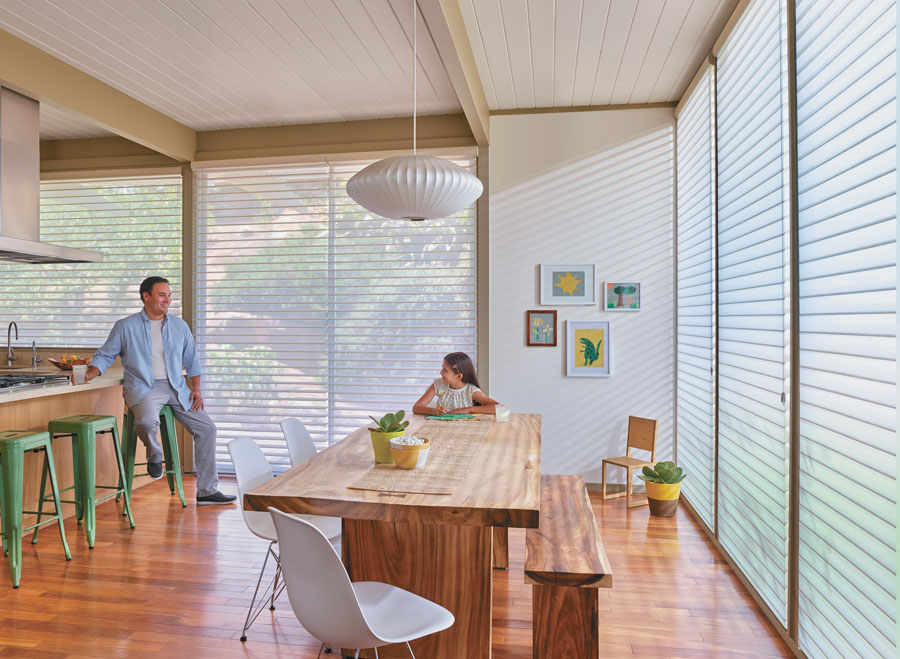 Luckily, window treatments were there to help in the transformation of our spaces. At a moment's notice, window shades could be adjusted to create the perfect atmosphere with the added flexibility we needed.
Top Design Features to Love!
By combining top design features and functionality, you can upgrade your home in the most efficient way-by adding the best window treatments! We've discovered where our homes could use updates this past year and now is the time to make the changes you need. Which top design features would benefit your home the most? Room darkening? Flexible space? Our team would love to help you upgrade the function, flexibility and feel of your home with window coverings. Visit our solutions page to find out which ideas your family values most. And, get started with your FREE design consultation.