Just a friendly reminder, don't forget about your doors. Covering doors can be difficult. Maybe it's been on your "To Do List" for awhile? Or maybe it isn't even on your radar? But, it should be. Don't settle for function without style. The weather is getting warmer so let's talk about getting solutions for multiple types of doors.
The Entryway Door
This is the door that possesses the most privacy and safety concerns. Covering doors in a high traffic area that still need visibility can be done with an opaque fabric. This way, there is a barrier between the outside and inside while still allowing light.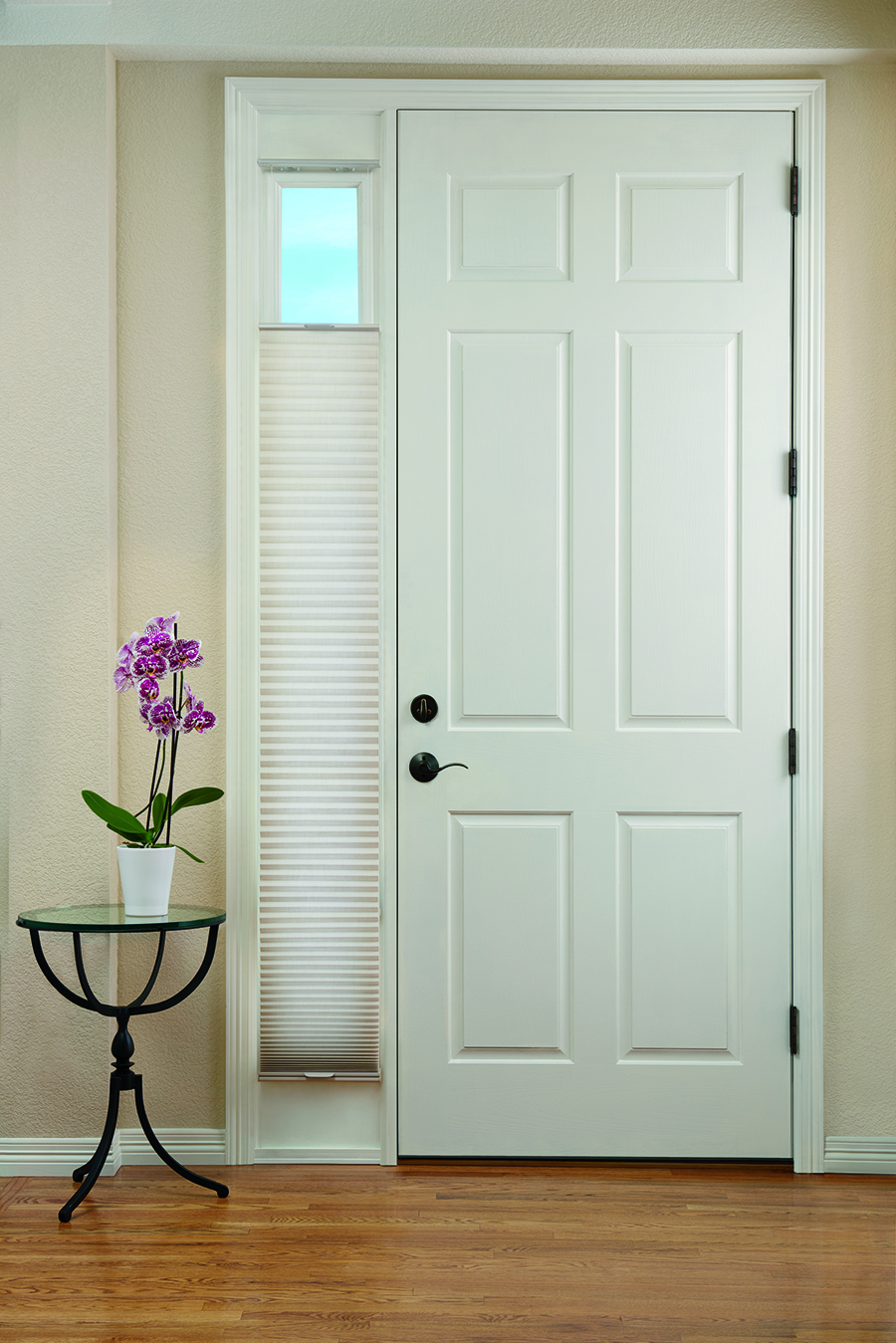 A great solution would be honeycomb shades.
They block the light, or let it in, all while maintaining privacy. A lot of solid doors have sidelights. These are narrow windows on either side of the door.
Patio Doors
The back entrance can get tricky! You need to cover the whole window of the patio door, while still creating easy access. Add kids, a get-together, or even everyday in and outs, and its a high traffic area.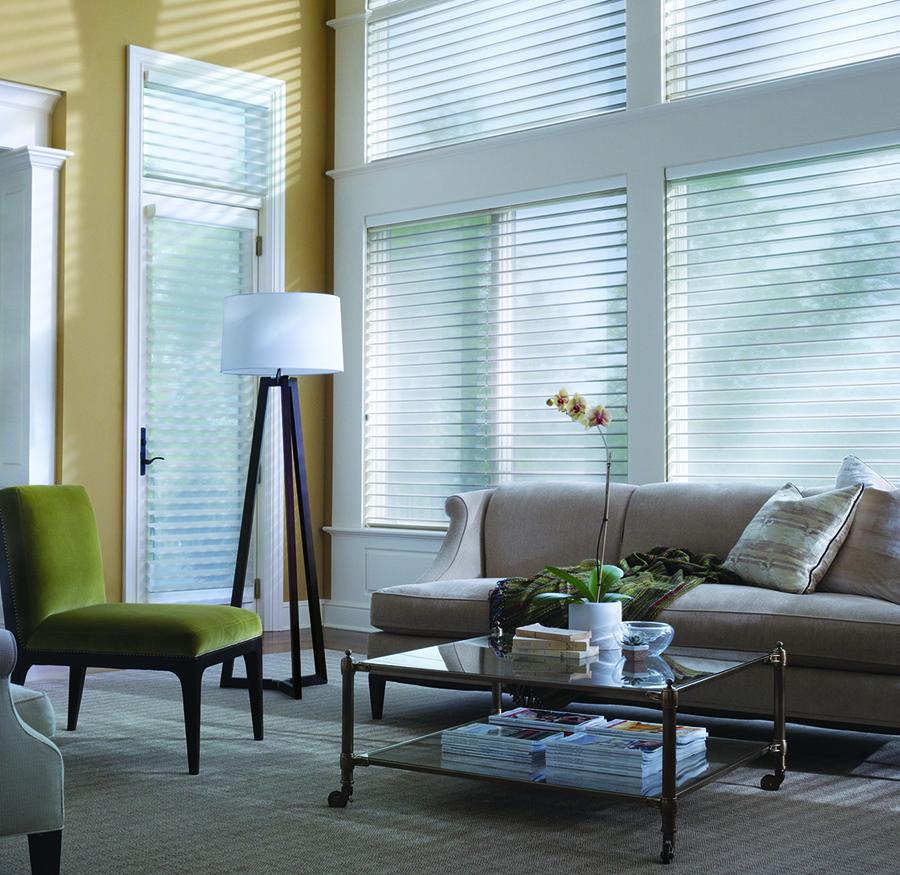 We love sheer shades and roller shades for these challenging patio doors. They allow you to get beautiful filtered light that creates a great environment while still maintaining privacy. The door covering's low profile design allows easy entrance and exit.
Sliding Window Treatments
The plus side of sliding doors is the amount of natural light they let in. The down side is when this light can be harsh, causing more harm than good. Not all sliding doors are created equal so it's a good idea to get custom options for them. Because it can be a challenge covering doors of this nature, we've got ideas.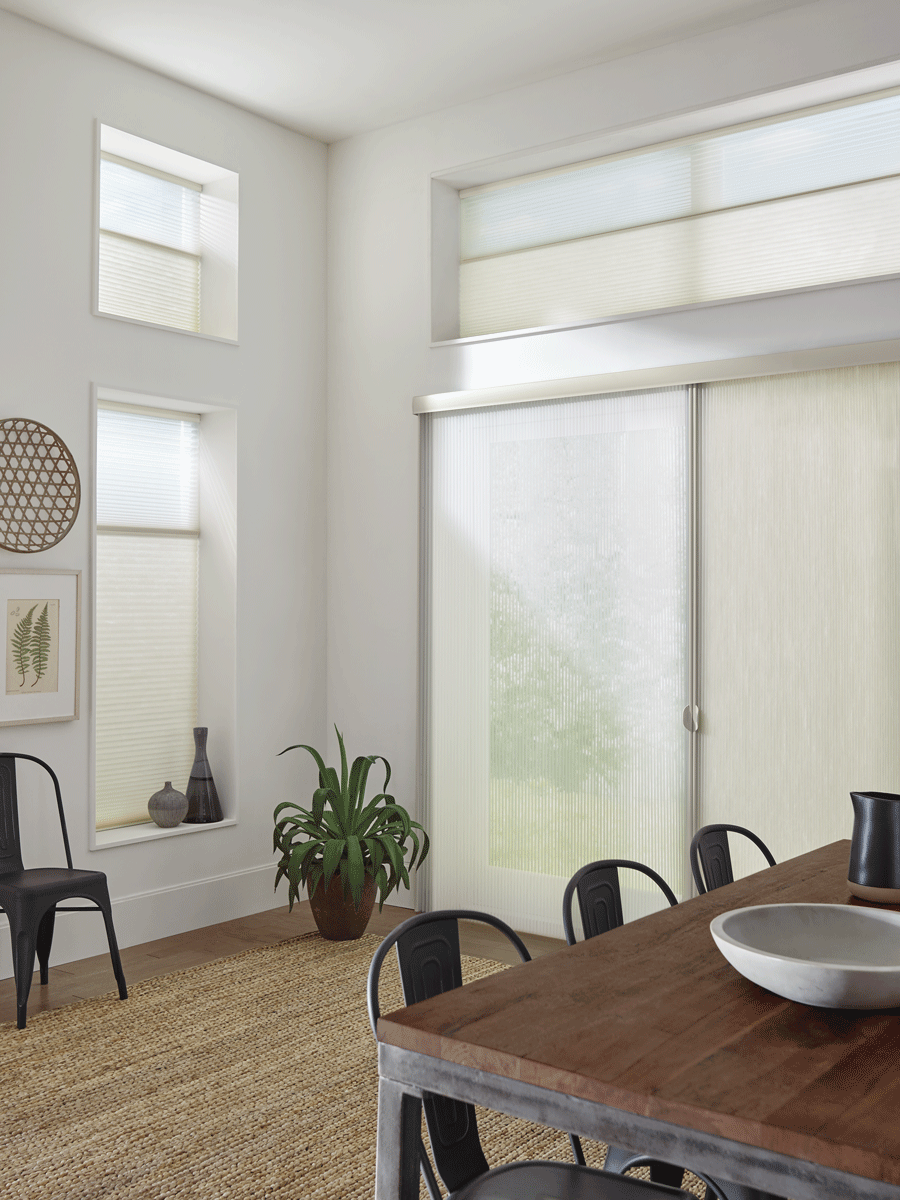 Convenience is a huge factor when it comes to sliding doors. Your hands aren't always empty when going in and out of them.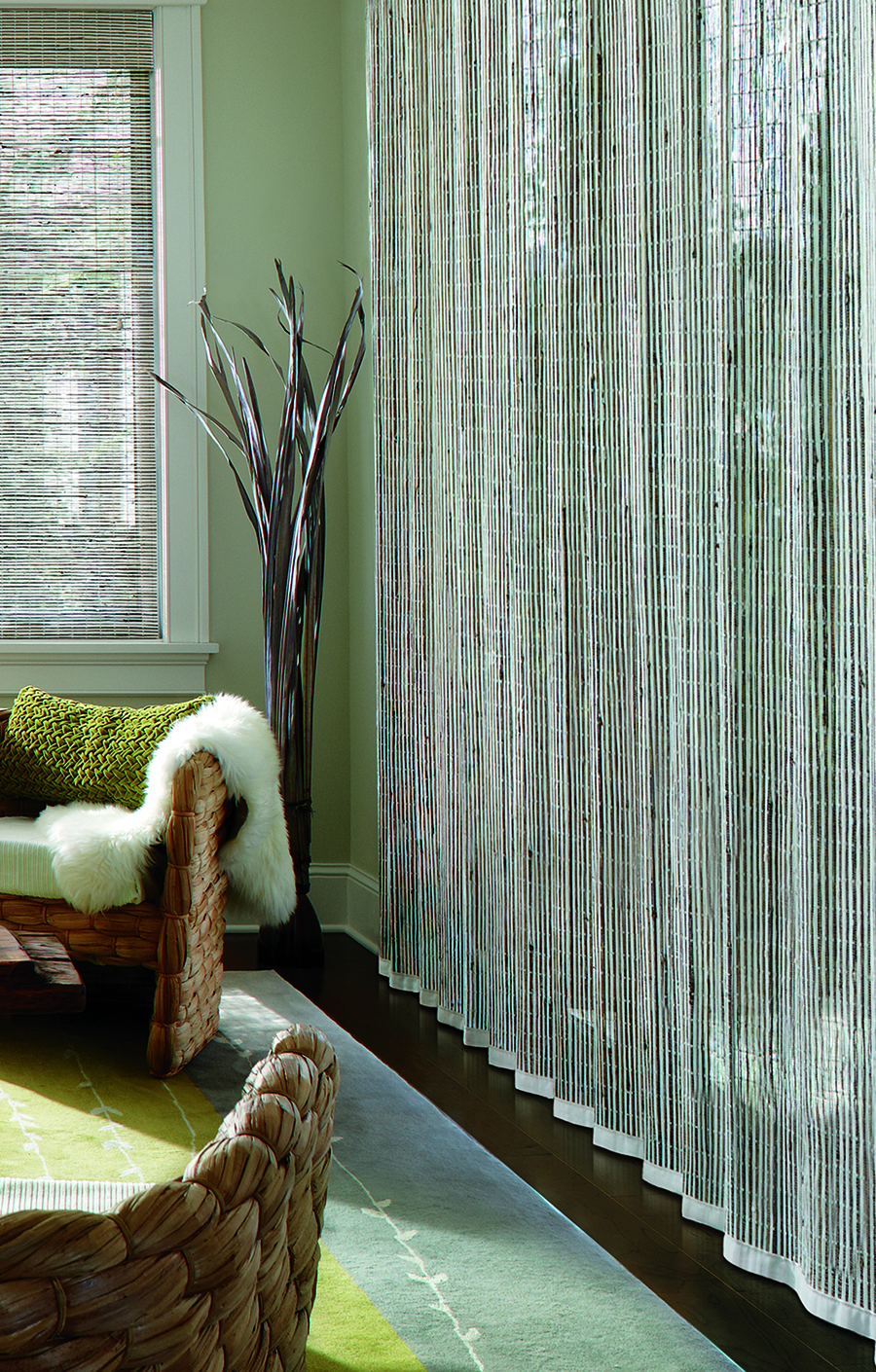 Having the doors slide open and shut automatically would omit the hassle. Using voice control, or a smart home device, the treatments will open. We're serious! How nice is that? Talk about convenience!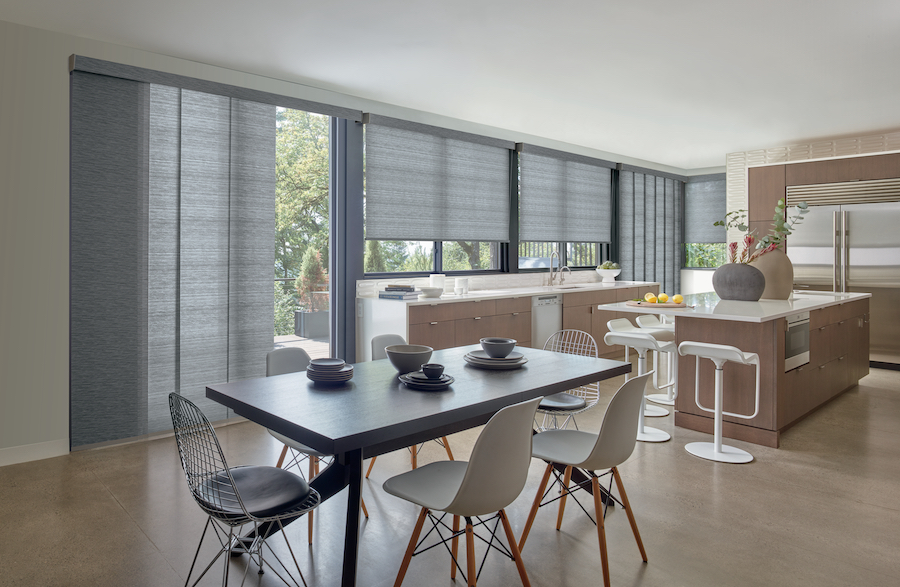 French Doors
These doors are beautiful in their design, so let's not make their functionality ugly! They need treatments for light control and privacy.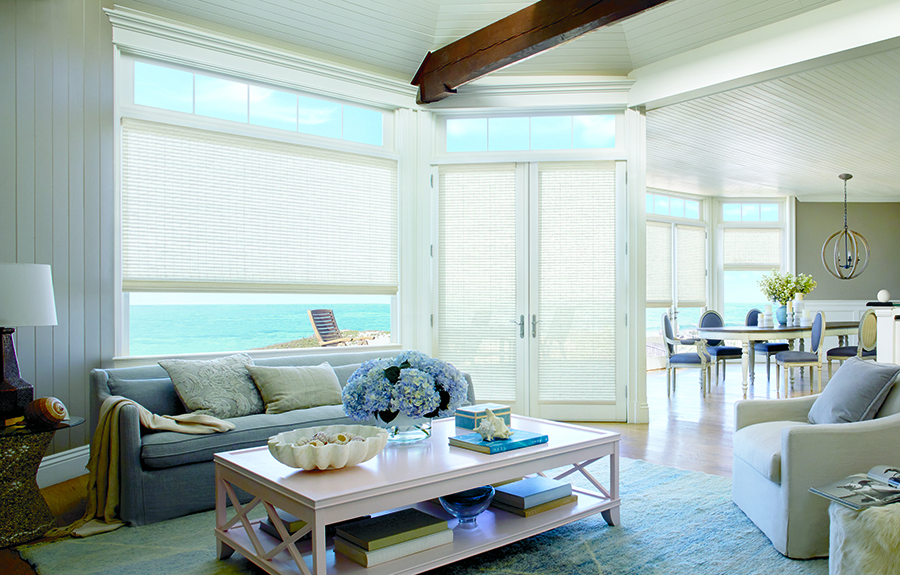 A popular solution are shutters. They give a sophisticated design with their wood stain or white paint.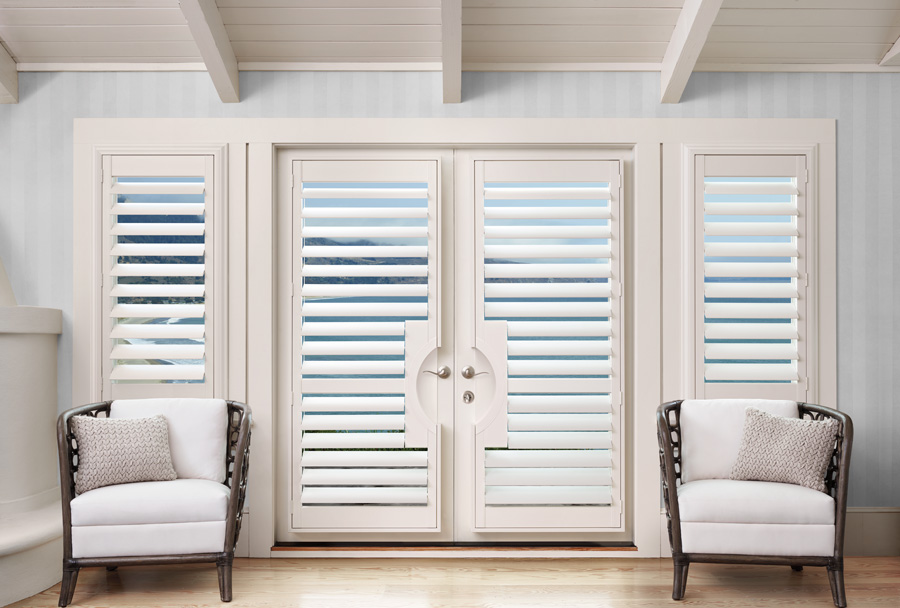 They also have unique appeal with cutout door handles.
Want even more appeal? Oui! Simply add draperies.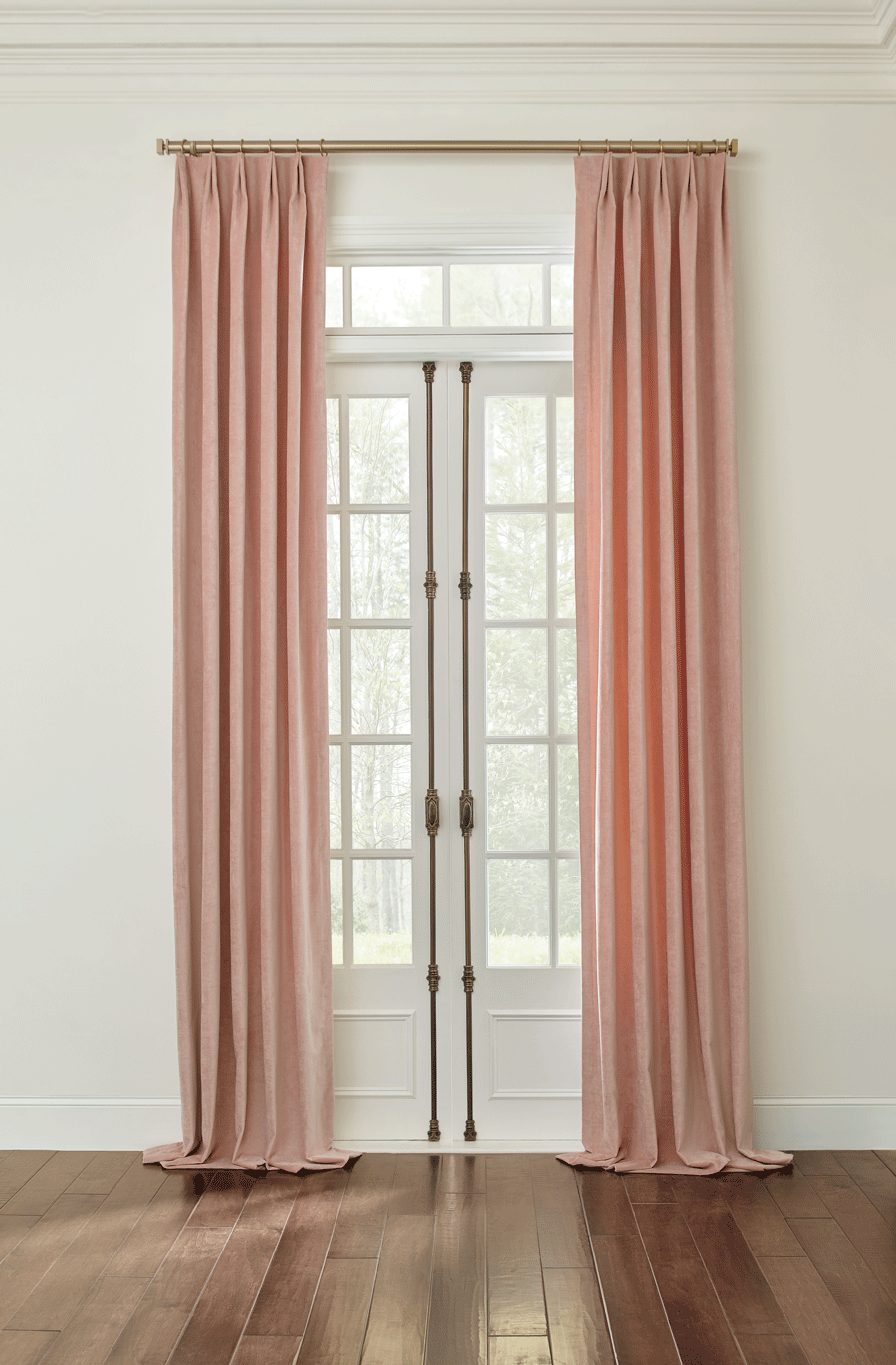 They can frame your french doors when open, and give light control when closed.
Covering Doors Made Easy
Our At Home Blinds & Decor team always leaves the door open for you. Contact us today for a free consultation to start covering the doors of your Fort Myers home today.