Your bedroom…it doesn't matter if it was a good or bad day, right? Your bedroom is your sanctuary, your comfort, your escape. It's important to wake up feeling refreshed and end each day with a good night of sleep. In between? You deserve to have the dream design you've always wanted. We have some bedroom design tips to do just that…
#1 Simply Add Color
We recently featured ideas on how to use the 2021 Color of the Year.  Now, even if yellow isn't your style, the goal is to pick a color you like and pair it with a neutral. This will add some playfulness, boldness, or serenity…all based on what color is your favorite!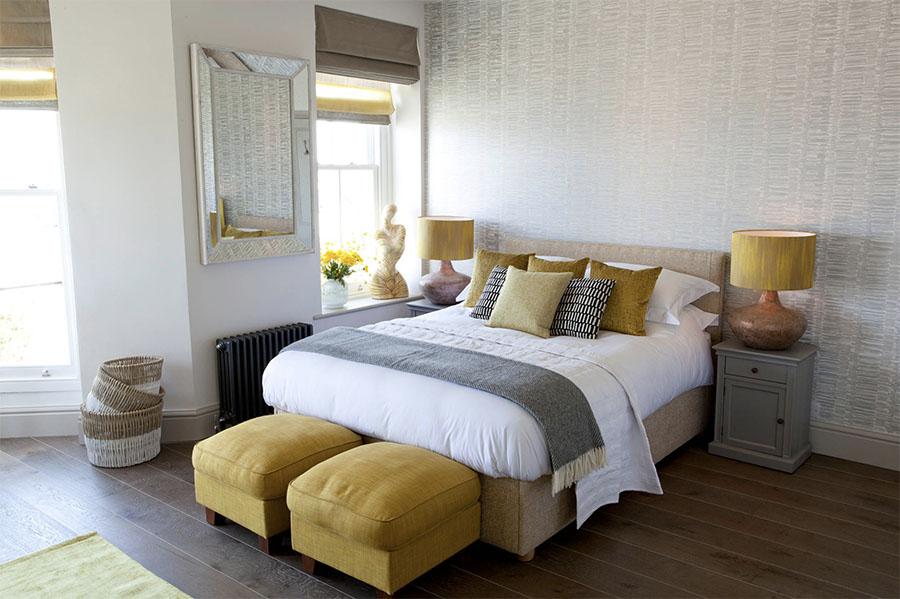 #2 Declutter!
Do you have that infamous chair in your room? You know which one we're talking about. The one that collects clean clothes, sometimes folded, sometimes not. Or the clothes that have been worn but are clean enough to wear again but not dirty enough to throw in the laundry basket? Put everything back where it belongs and you'll sleep better and not have to wake up to a mess.
#3 Breathe It In
As children in Science class we learned how beneficial plants can be for the air. As adults, putting plants throughout our homes is definitely on trend. But, what about the bedroom? They are a great addition of design–and they improve the air quality. With a great deal of time spent sleeping in this room, fresh air matters! Make it count.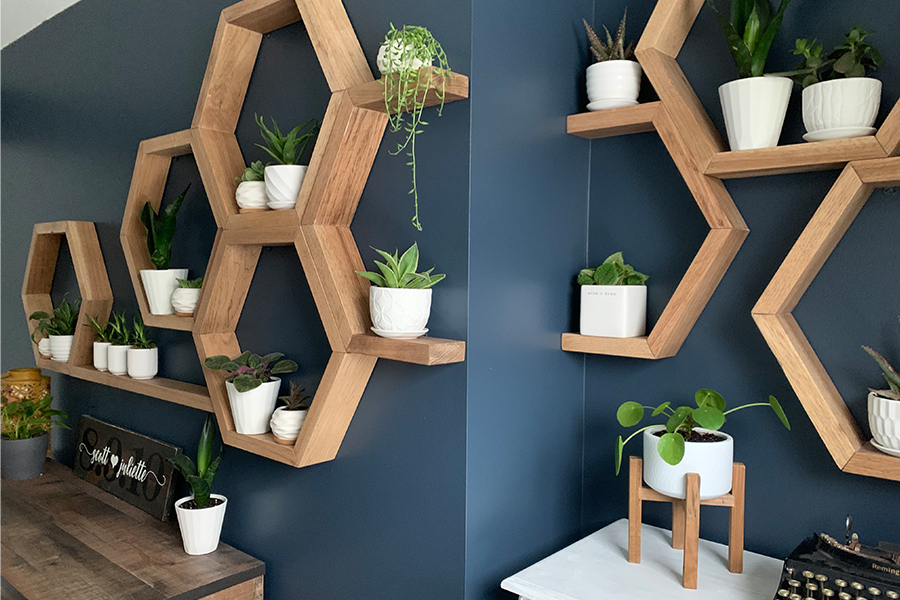 #4 Get Cozy
What kind of vibe does your bedroom have? Depending on the time of year, it may change. One of our key bedroom design tips is the level of comfort. It's important the environment is great for sleeping and relaxation. Consider having more than one set of bedding on hand for the "winter" months–nighttime temps are chilly here in Florida! Another way to increase the cozy look is with the textures in the space. Wood grains and natural elements offer a cozy feeling, as well as layers. Choose a plush area rug, a textured accent wall or woven baskets to add comfort to the look.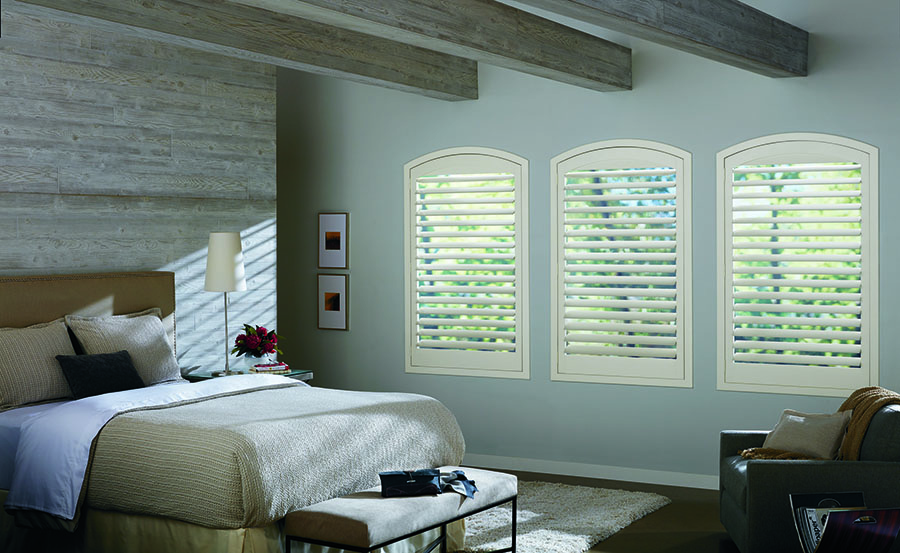 Speaking of cozy, the atmosphere of your bedroom is highly influenced by the window treatments. There are room darkening shades for uninterrupted and peaceful nights. Of course we can't forget naps, where even the daylight can be kept out. Top Down Bottom Up shades promote privacy while still providing light control.
#5 Fabrics Are Forever
A sure way to make your bedroom feel amazing is to make it FEEL amazing–we are talking fabrics! The kind of fabrics used in your bedroom are extremely important for the overall feeling. Window treatments, just like draperies and fabric shades, help create the ambiance of serenity you want. Bedding choice and throw pillows are also an easy way to add dimension. Consider layering fabrics to further enhance the look and feel of the space. Solids mixed with patterns is always a popular way to style any space.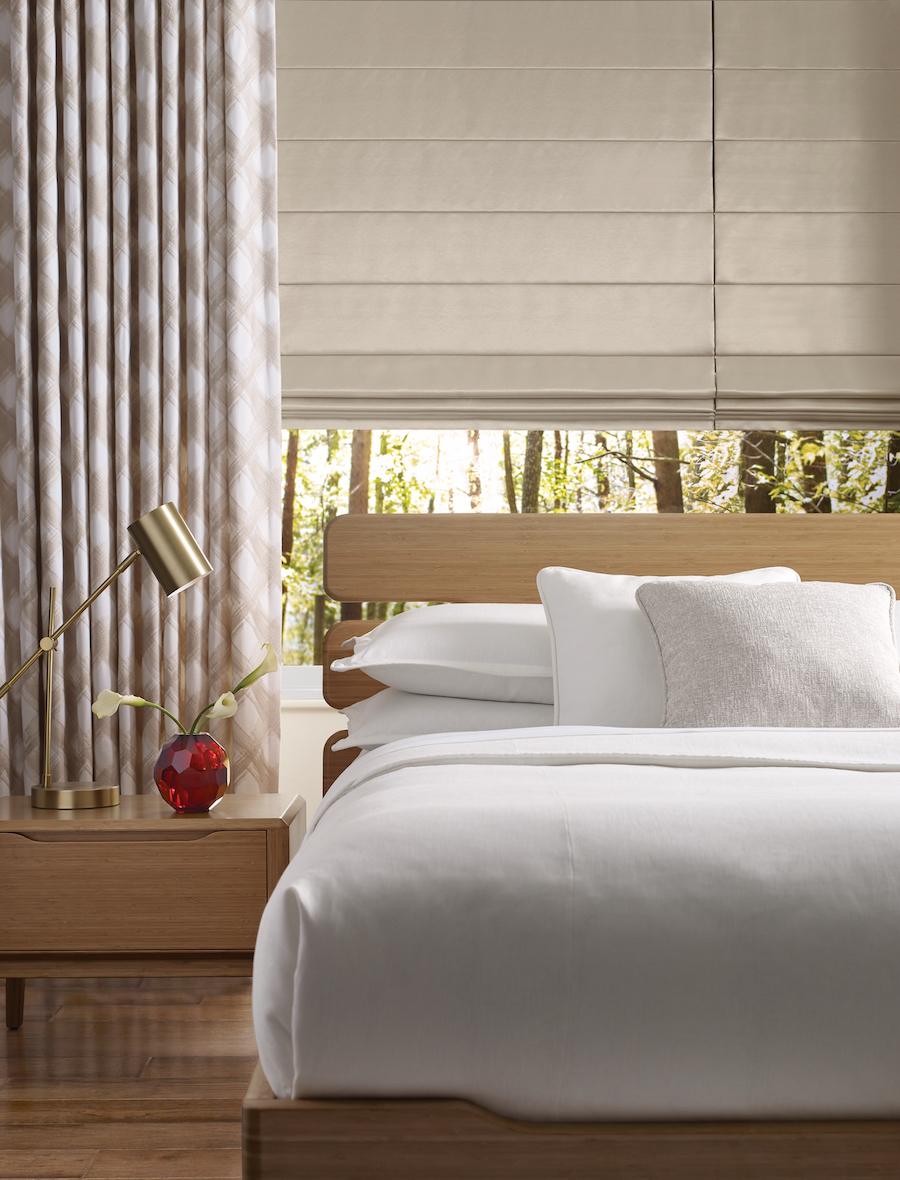 Bedroom Design Tips: Which One Do You Love?
Are these bedroom design tips speaking to you? Have you been dreaming of creating your own personal retreat? It's all about style + function. You deserve those eight hours–and the rest of the day, too! The At Home Blinds & Decor team is here to help set the right atmosphere for many nights to come. Don't sleep on it, contact us today for your free consultation.