Whether it's tropical views, the city lights or a romantic Florida sunset, your largest windows capture the essence of your home. Through windows, we are able to bring the elements of nature inside to enjoy anytime—day or night. Sometimes, the beauty that is provided by our largest windows must take a backseat to function and personal comfort. Can you enjoy the view and tame the light? Can you achieve balance without continual coverage? We think you can! 
Pirouette Shades: Landscape Views
Along with other sheer shades, our pirouette shades offer a way to enjoy both landscape views and filtered light, without the harsh sunlight making it uncomfortable. These shades filter light through the sheers providing a softer experience OR when you find that blocking the light is the only solution- simply close up to solid vanes…problem solved. At times when you prefer your largest windows to be the focal point of the room,  these shades are easily rolled up into the headrail and out of view.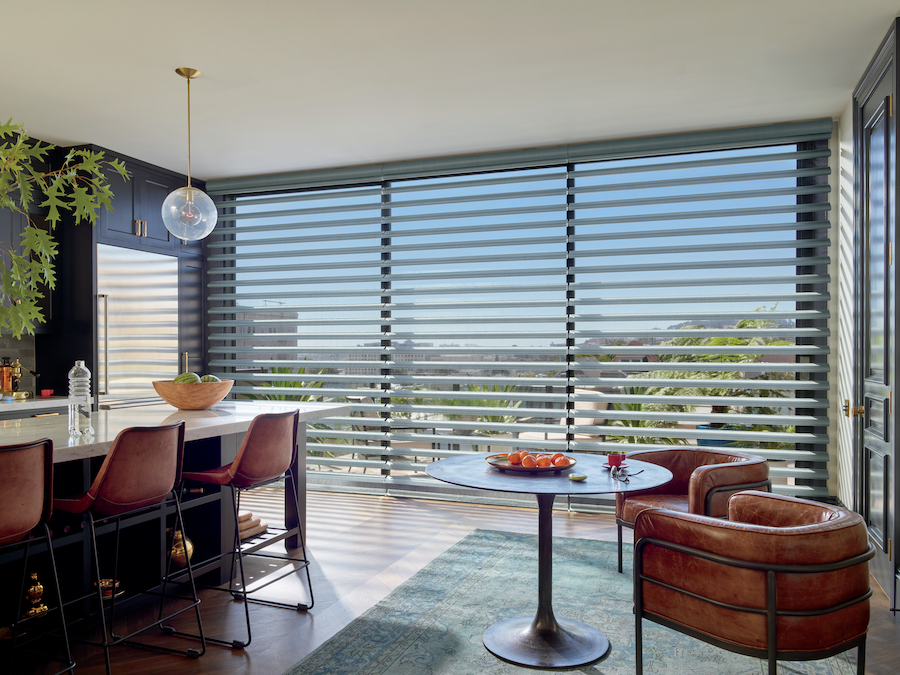 Out to impress, the pirouette shades can add a custom design look to your wall of windows. Your houseguests will envy the sophisticated style you have created for your largest windows and you will all enjoy a worry-free space with features that maintain the perfect atmosphere at any time of day.
Designer Banded Shades: Style at the Window
You shouldn't have to choose between creating a beautiful home and jeopardizing your privacy. With Designer Banded Shades, you won't have to. Call attention to your largest windows and enjoy indirect light with the added feeling of security.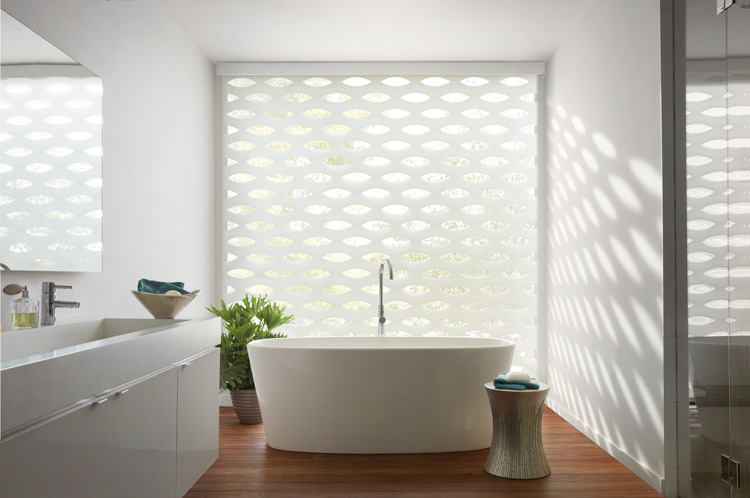 Take a look at the stunning featured wall above. Designer Banded Shades offer elegance and true art at the window. These layered roller shades change from light filtering, partial view, to closed-off solids with a single rotation while in the lowered position. Additionally, these shades can roll up and out of the way to reveal your surroundings. 
PowerView® Automation: Voice Control, Device Control, Smart Control
Also for your largest windows, we offer a complete list of window covering products—find the complete list on our solutions page.  Any idea which shade is the best? We believe anything with PowerView® Automation. Adding smart features and motorization to window treatments truly puts you in control of your atmosphere. When we add smart home technology, we make our homes more personal, more custom and more intuitive.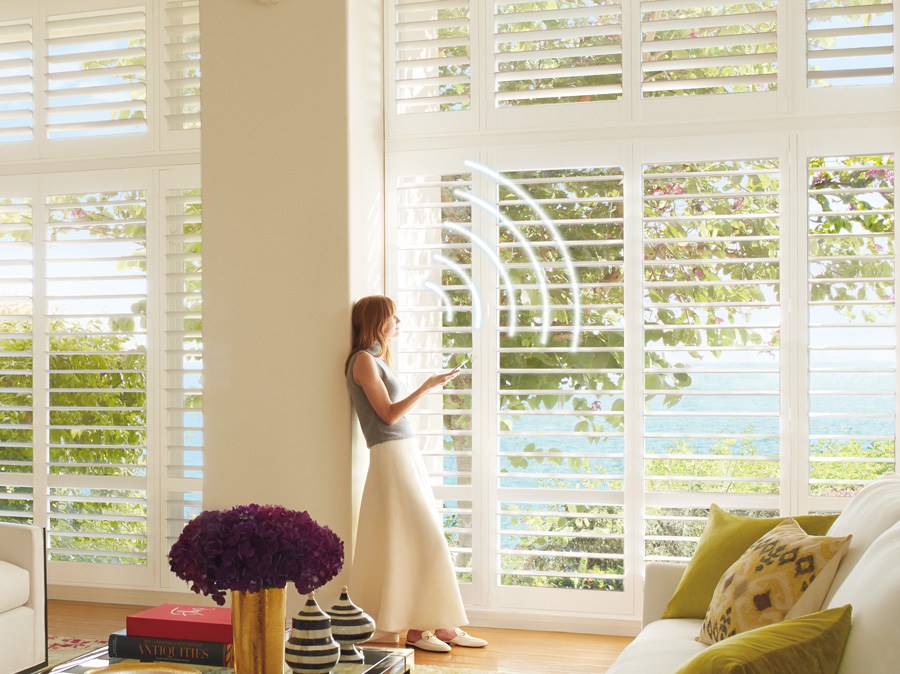 It can be difficult to manage window treatments made for your largest windows. Making adjustments can be a nuisance due to size, layout or even ability. Smart coverings allow us to customize our  homes–including atmosphere, lighting and privacy. By adding the smart home system you will enjoy:
Push button remote control

Voice commands

Scheduled adjustments

Smart device capabilities

Smart home integration ("if this, then that" Technology)
Love Your Largest Windows
Like what you see? Your largest windows deserve love too! Decide what works for all the windows in your home. It's simple, just schedule a consultation with an expert at At Home Blinds & Decor.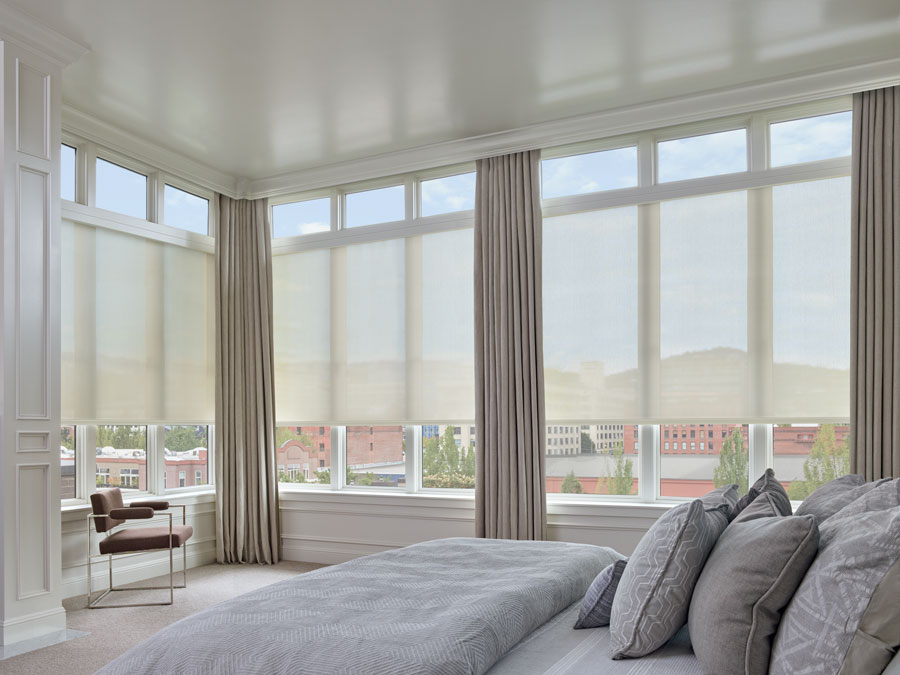 We want to get to know you AND your windows! Share with us your likes and dislikes, your favorite features, your personal style! Together we can create a beautiful and functional home for you to enjoy for years to come. Contact us for your FREE Consultation in the Fort Myers area!