Fall is upon us, and although we may not have the changing weather, now is a great time to make changes to your home. And, what better place to start than with safety and convenience? October is National Window Covering Safety Month, which is aimed at preventing injuries and fatalities from window treatment cords. At Home Blinds prioritizes the safety of our clients, and we want to help you create a safe environment for your furry friends and children. Here are a few cordless options that will take away the stress and dangers of window treatment cords.
Sleep Safe & Sound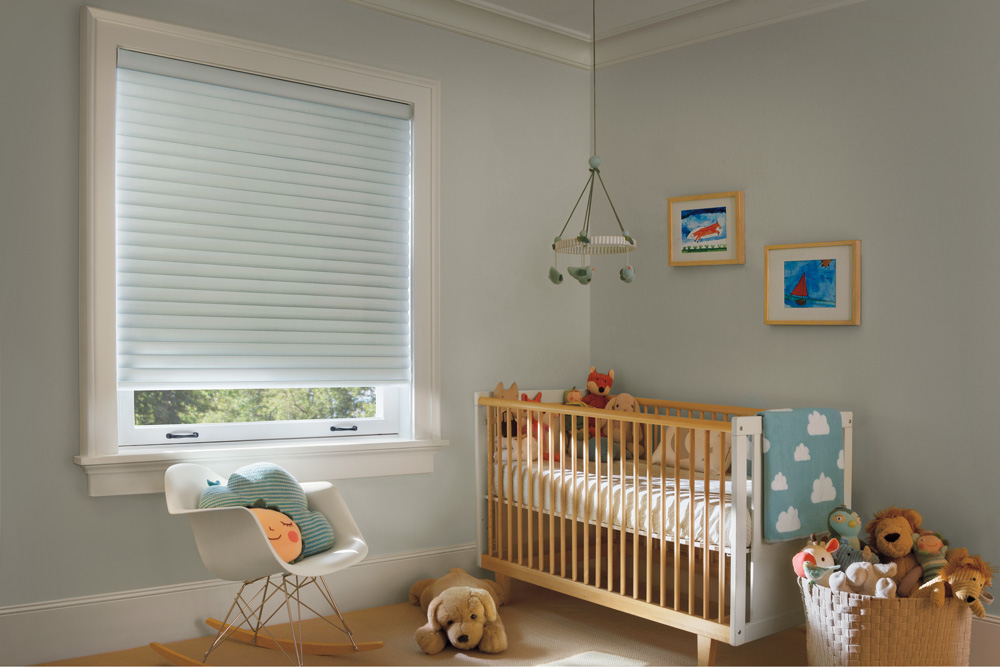 Bedtime stories are read and goodnight kisses are given; when you leave your child's room for the night, you should know that they are left safe in their bedrooms. There are many cordless options for bedrooms that are stylish, safe, and convenient. One of our popular options is the LiteRise lifting system. Use your fingers to raise and lower your shades. Adjust them to your liking and they will stay in position. No dangling cords, plus they're super simple to use–meaning your little ones can open and close as they please. Get the peace of mind you deserve and give your loved ones a safe environment to rest with this incredible cordless operating system.
Protect Them While They Play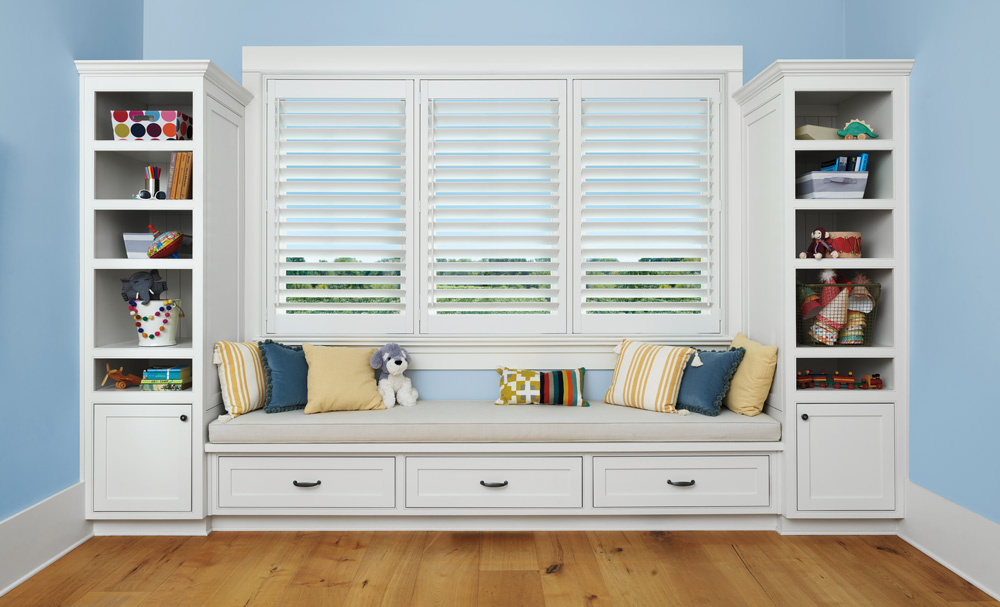 Children and pets are naturally curious. They love to explore their surroundings, which helps them learn and grow. We know you can't always supervise them, which is why creating a safe playspace is important for both you and your child! Take away the danger of dangling cords (which can easily become a toy) by incorporating one of our cordless options into your playroom design. One spectacular choice for your playroom is shutters. They're durable, easy to clean, and don't have any cords. Easily adjust the louvers for desired light and privacy, and leave your little one to explore with the confidence that they're safe. Plus, your children may outgrow their playroom, but the classic design of shutters will look great with your changing design.
Cordless Options for the Whole Home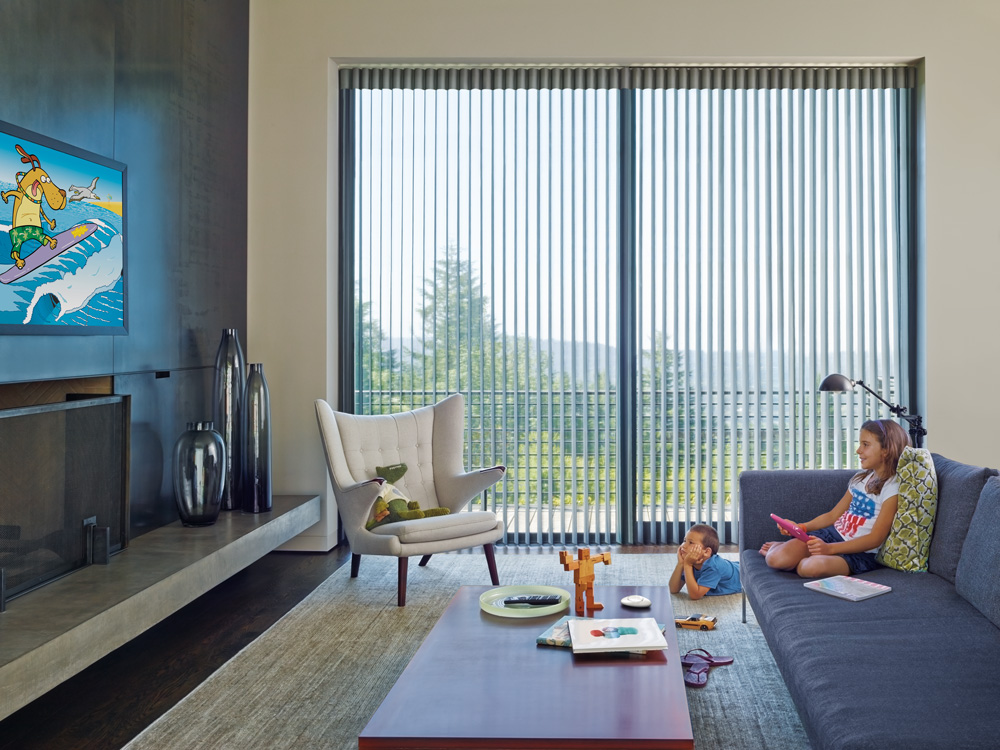 Bedrooms and play areas are important to keep safe, but don't forget about the rest of your house! Not only will our cordless options make your home safer and more enjoyable, they will also add incredible convenience to your lifestyle. Have you heard of PowerView® Automation? This motorized operating system gives you control at the touch of a button. Adjust your shades using the Pebble remote, the PowerView app on your favorite device, or even your voice. Create a schedule so that your blinds automatically open and close at the same time. Take away the danger of cords and add incredible function to your life.
Let's Make Your Space Safe!
Safety is a priority to us. We want you to feel secure and stress-free in your home. Which one of our cordless options would work best for your space? Want to experience them in person? Our team can walk you through different ideas depending on your design and function goals. Come visit one of our showrooms, or contact us at At Home Blinds for a free, in-home consultation.