Home technology is getting smarter everyday. There are many options when it comes to lending a helping hand in your home from Siri, Alexa, Google Home and so many more. We have one more we would like to add to the list of innovations that make your life easier: automated shades. They bring convenience, privacy, light control, and security all at once, just for you.
Meant to Be Together
The best part about Hunter Douglas automated shades is how well they go together. Google Home, Apple HomeKit, Control4, Alexa, Elan (& many more!) are all compatible with your smart home system. What's even better–it's all set up upon installation because our installers help you through the process.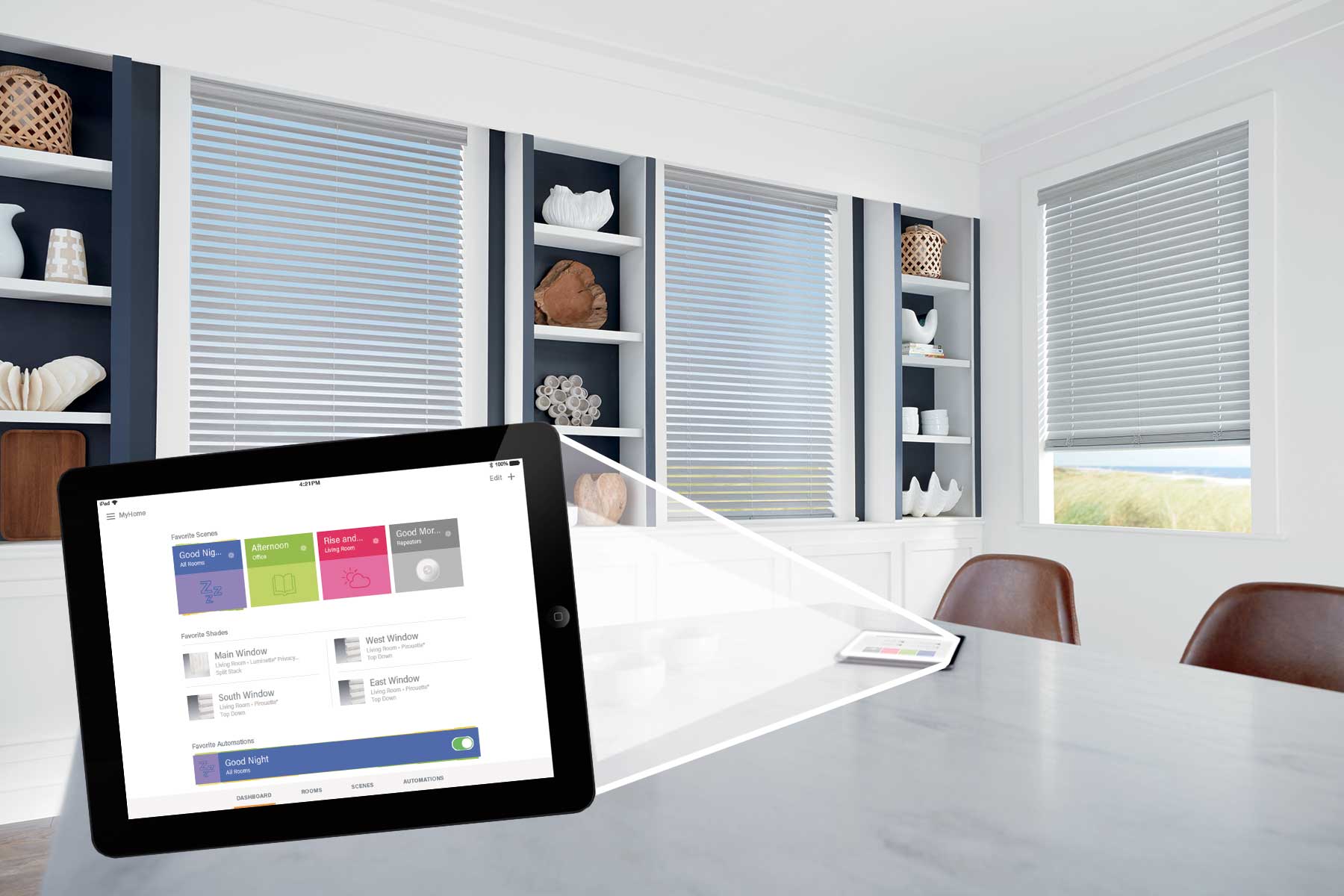 So Much To Experience with Automated Shades
One of the many things we love about smart shades is how much they can do. They don't just operate from one button, they can set schedules, create custom settings for individuals or time of the day, and save favorites. This can be done by floor, section, or even just for an individual window! Let's take a look at the difference of life with and without automated shades…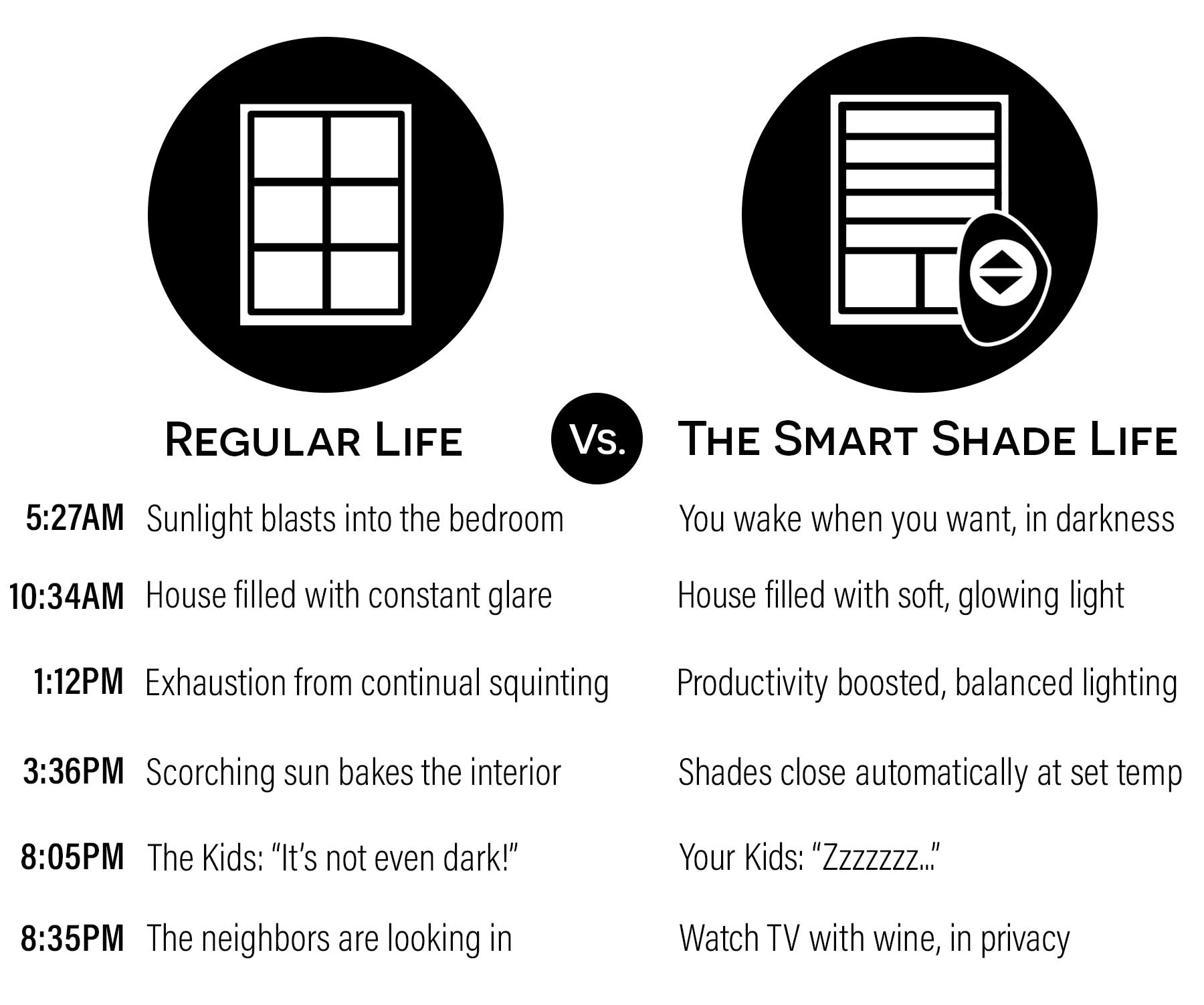 Let's Talk Budget
We get it. You're wondering how much these shades are that can do so much? That's one of the first things many people ask. Why not get a quote? You will most likely be surprised on how affordable they are, considering all that they can do!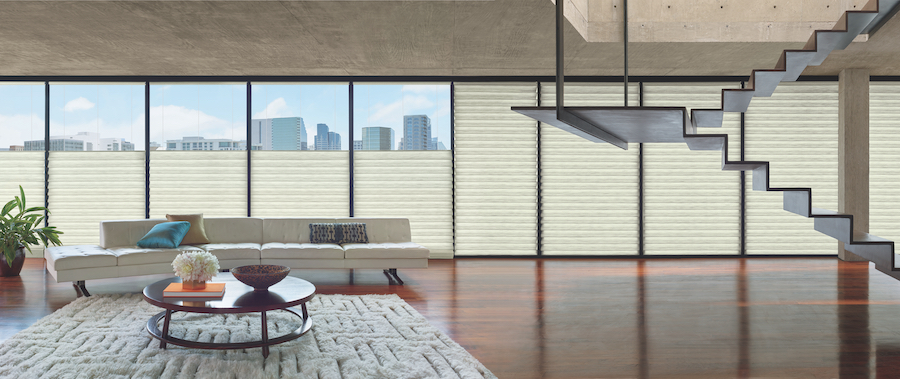 You can't put an amount on how security and privacy will make you and your family feel in your safe place, your home. However, you can experience savings on energy bills, since automated shades can be highly energy efficient, depending on the type you choose. Overall comfort will improve, as well as sleep. There are even rechargeable batteries for your automated shades, which increases savings. Above all else, you deserve to feel at home.
Upgrade Now
It's time to put into motion what you've been wanting for awhile now, automated shades. If there is something that can make your life easier that's in your grasp, why not do it? The At Home Blinds Team wants to help you get exactly what you want for your home. Contact us today for a free consultation to get your home dreams on track.