Fall is upon us. Luckily, Florida is sunny year-round, but we do have some overcast weather. Do you find your home looking darker on cloudy days? Does the sun seem to set earlier each night? Daylighting can fix this! You may have thought having bare windows is the only effective way to get an ample amount of light during not-so-great weather, but that's not the case. Check out some ideas on daylighting, and find out how you can maximize the light in your home.
#1 Illuminate Your Ceiling.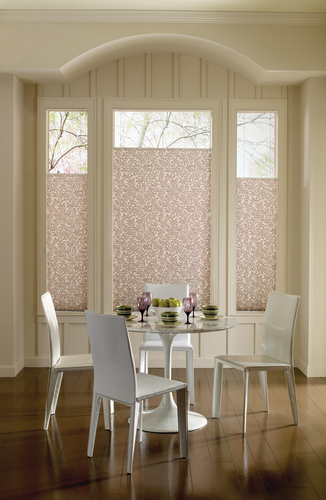 You're probably thinking, "I already have lights on my ceilings–and all around my house!" Yes, having lights in your home is a must, but you don't need artificial lights during the day when you can use natural light. Daylighting offers a beautiful glow, even on overcast days. Bare windows may seem like the only way to get enough light in your home, but they can also cause a host of other issues. Have you heard of top down shades? They're amazing! You lower them from the top, which protects your furniture from the damaging UV rays, gets rid of frustrating glare, and provides the perfect amount of natural daylight. You'll have complete control over the lighting, as well as your privacy and the protection of your furniture.
#2 Schedule Your Lighting.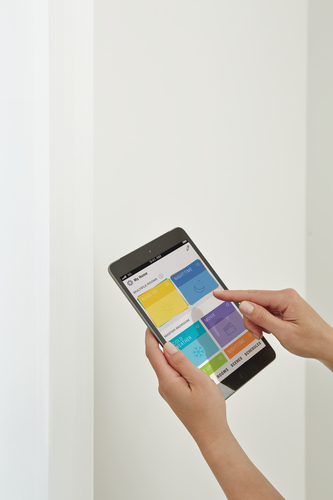 During the day, the amount of light entering your home changes, especially with different seasons. Do you know exactly when the sun rises and sets? Is there a certain time of day when there is an uncomfortable amount of light in a specific room? Manually adjusting your shades can become a hassle. Instead, create a schedule to maximize the daylighting just the way you like it. You know your home the best, which is why motorized blinds and shades are a perfect addition to your window coverings. You can create and save settings depending on your personal preferences. You'll have all-day-long daylighting at the touch of a button.
#3 Simply Change the Direction of Light.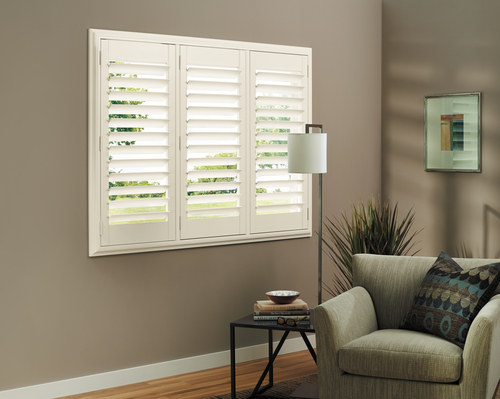 The amount of light in each room is a very personal choice. Some people like bright, sunny rooms, others like rooms with a moderate amount of light or none at all! Either way, adjusting the amount of light that enters should never be a pain. Blinds, shutters, and shades are a convenient way to control daylighting with simple adjustments to the louvers and vanes. Only one simple motion is required to adjust the light. Every room is unique and daylighting makes it easy to create the atmosphere you desire.
#4 Modernize Your Home with Style.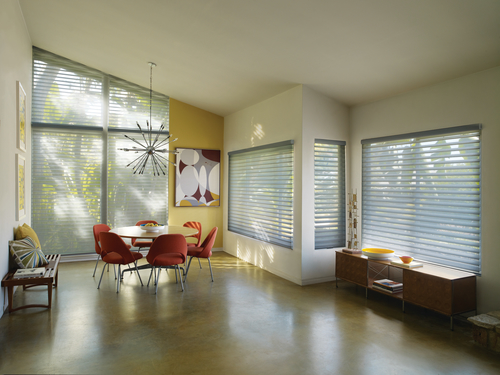 There are very few benefits to having bare windows, if any at all! The UV rays damage your furniture and floors, the sun heats up the room to an uncomfortable temperature, and it creates such an overexposed environment, you probably don't even want to be in there! Daylighting can save your valuables and create a great ambiance. Don't be concerned about losing your view, either, because there are so many options for view-through shades that also diffuse the sunlight. Sheer shadings are a beautiful addition to any home because they add protection and style. Want to add more fashion to your windows? Consider drapery panels, which are completely customizable depending on your personal sense of style. You can really personalize your decor, all while daylighting your home.
#5 Reimagine Your Design.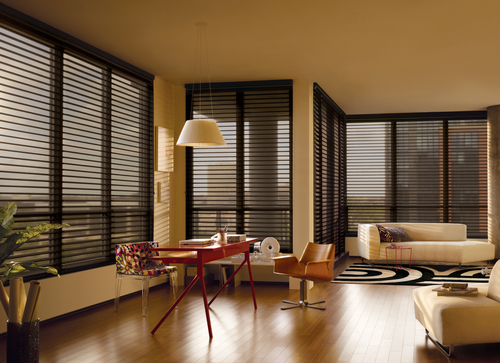 Once you've perfected the daylighting in your home, the next step may be to consider the layout of your furniture. You just spent time and effort into creating your desired lighting, but can you even enjoy it? Are your chairs facing away from the light? Is there a couch blocking the window? What about the paint–is it too dark for your newly lit atmosphere? Consider making a few changes to enhance the overall feel of the room. You'll truly notice a difference, all because of daylighting!
Daylighting: Illuminate Your Life.
With the changing seasons, you want to make sure you have the best lighting in your home to preserve the same mood-boosting energy that natural light brings. Maximizing the light in your home doesn't have to be a hassle, and daylighting your rooms will make a huge difference to your home's ambiance. At Home Blinds & Decor is ready to answer any questions you may have about daylighting. Contact us to get started; we offer a free, in-home consultation.