Shorter days are one sign of the "winter" here in Florida. And, while it can seem like a refreshing change to the intense summer heat, we can experience temperatures that we just aren't used to! Dark + Cold? That's never a good combo! Not having enough sunlight in your life can make the days drag on and put a dent in your happiness. We have several different window treatments perfect to increase light throughout your home, without increasing the glare, while also inviting in some warmth…
Daylighting: The Key to Increase Light in Your Home
Daylighting means you are using natural light, as opposed to artificial light, to brighten your home. Some of the benefits of daylighting are increased energy savings and feeling more in sync, since your body likes to follow the natural rhythms of the sun. But, how do we invite light without increasing glare?
Leave It to the Tilt
Would you like to have shades, shutters, or blinds on your windows? No matter your answer, most of those window treatments have aspects that help you to change the direction of the light. Shutters have louvers that allow you to adjust the direction of the light. Blinds have slats that are easily adjustable. Window shades, like Silhouettes and Pirouettes, have vanes to allow for simple adjustments that increase light or decrease light. And, the sheer fabrics diffuse the light.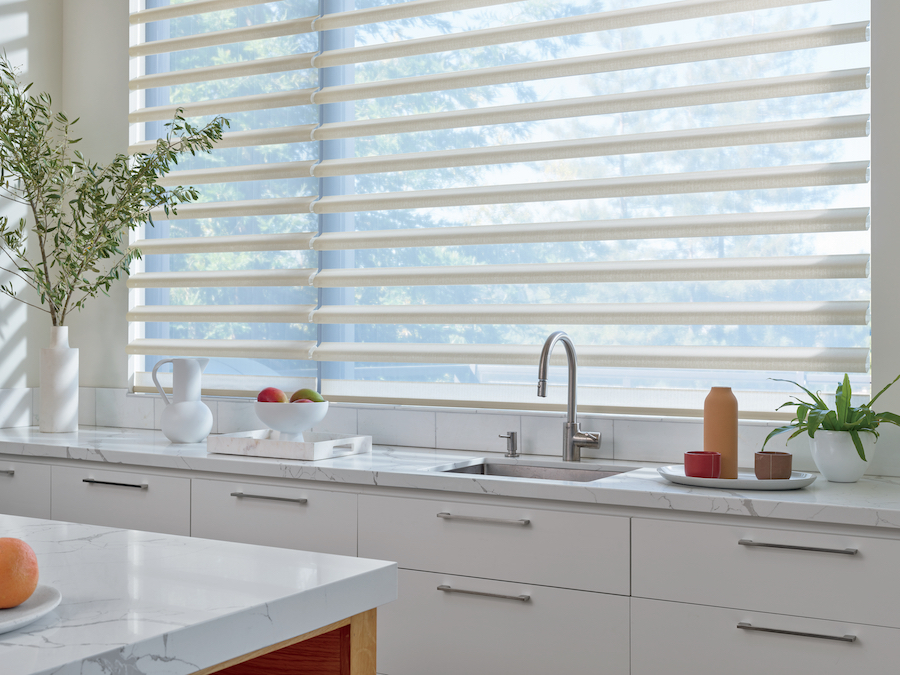 These features adjust the amount and direction of the natural light in your space. They will help to increase the light in your home while also keeping the harsh glare away. Say "hello" to a dreamy, diffused natural light in your home.
Top Down Lighting
You know how ceiling fans and lamps bring such a different type of light to a space? The same is true for top down bottom up shades. They help to bring light in across the ceiling, which lights up the entire room, while still keeping privacy without distracting glare.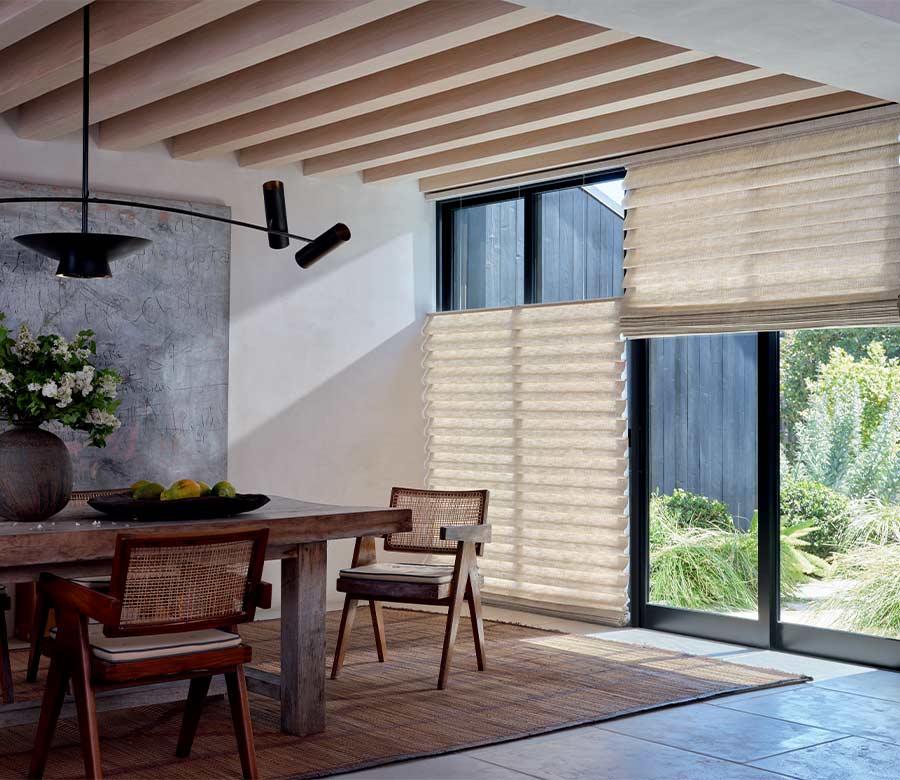 Whatever your preference, you can easily increase and decrease the light entering a room with top down shades. 
Think Smart
We have seen many upgrades to smart home technology in the past few years. Smart shades are no exception to this! Not only do automated shades make adjustments easier than ever, but you can do them from anywhere in your home. This means that you can maximize energy efficiency and cozy atmospheres because it is simple to make any adjustments that you may have skipped over before because they are hard to reach or you weren't in the same room at the time.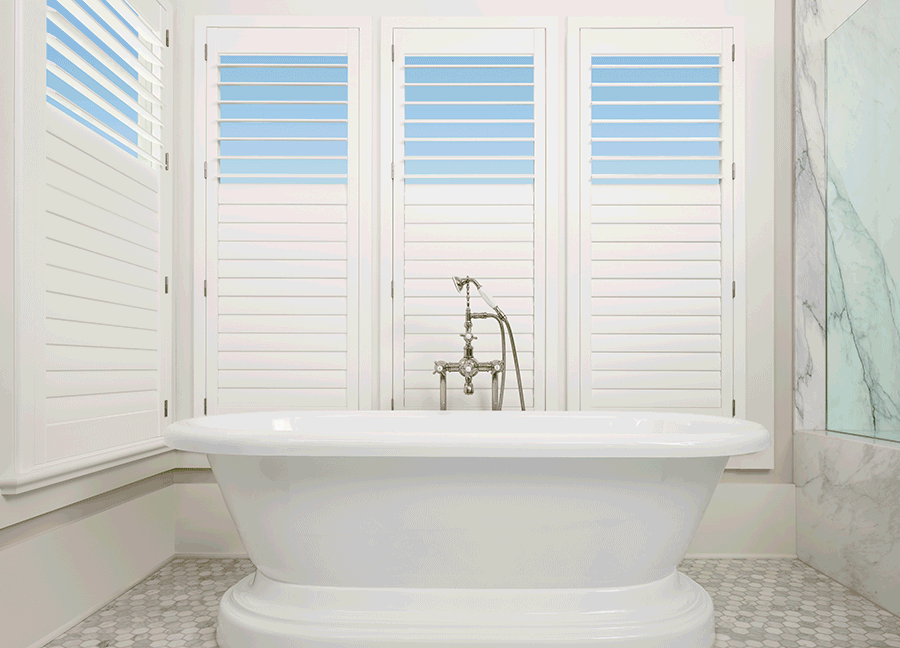 The PowerView app also allows you to create schedules around sleep and wake times and where the sun is at during the day. 
Have Your Cake & Eat It, Too
Most people want some sort of window treatment on their windows, however, they don't want to sacrifice a lot of natural light. We completely understand! With dual shades you can have your cake and eat it, too. They feature a two shade system to offer optimal light control. You can use the light filtering part to simply diffuse the bright sun coming through, then when you desire more control, or a darker atmosphere, you can put the secondary shade to good use.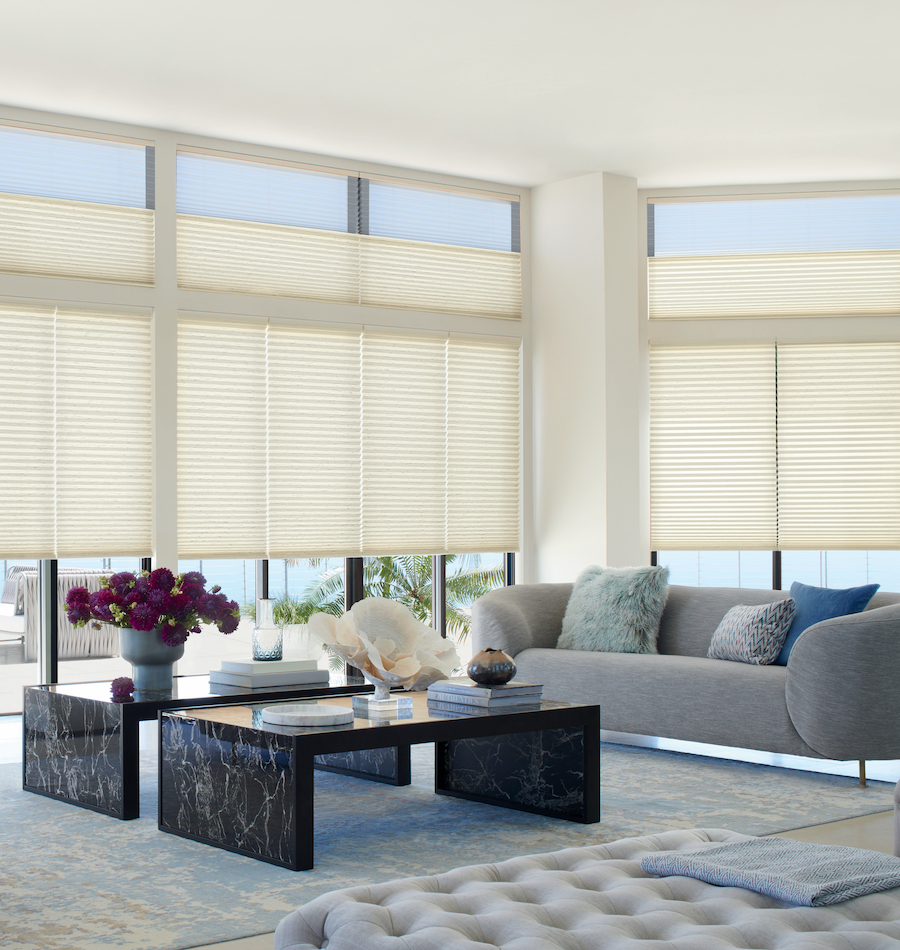 At Home Blinds & Decor is here and eager to help you get started finding the best window treatments to increase light throughout your home. Contact us today for your FREE consultation.