Accent walls have been around for ages. That used to simply mean one painted wall in a room. Not in 2020. Now, a feature wall can include anything from adding texture with natural elements, such as wood and brick, or choosing to go the stenciling route. Are you thinking you're going to miss the opportunity for a stunning focal point because you have floor to ceiling windows? Not to worry! We have a large selection of beautifully designed shades to add to your feature wall.
Dark Shiplap: A New Look on a Classic Statement
Shiplap has been around nearly forever, but has become a huge trend in the last few years with the rise of modern farmhouse style decor. This type of feature wall is adding in a new twist to what used to always be considered a classic look. Paint! That's it.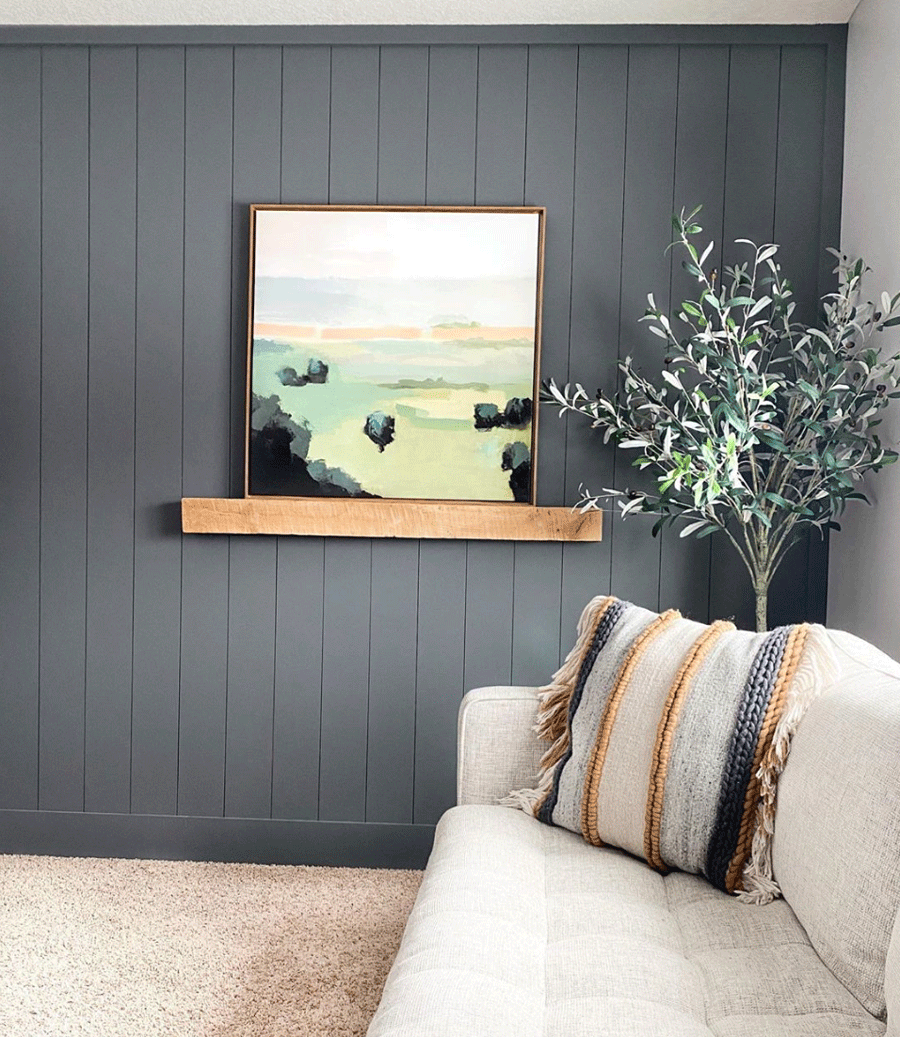 A simple coat of paint can completely revamp a space and change the entire look to fit with any style and help keep things fresh in this new decade. Check out how Lindsey from @millcityworkshop painted this vertical shiplap in her home. To see more of her amazing designs, make sure to stop by her blog as well.
German Schmear to Last the Ages
Exposed brick has always been a showstopper in and of itself. But, when it's treated with a German Schmear to top it off, nothing beats that look. Abbie's kitchen, from @abbieonalcott on Instagram, is a true testament to what your old brick could be transformed into with a little extra labor of love.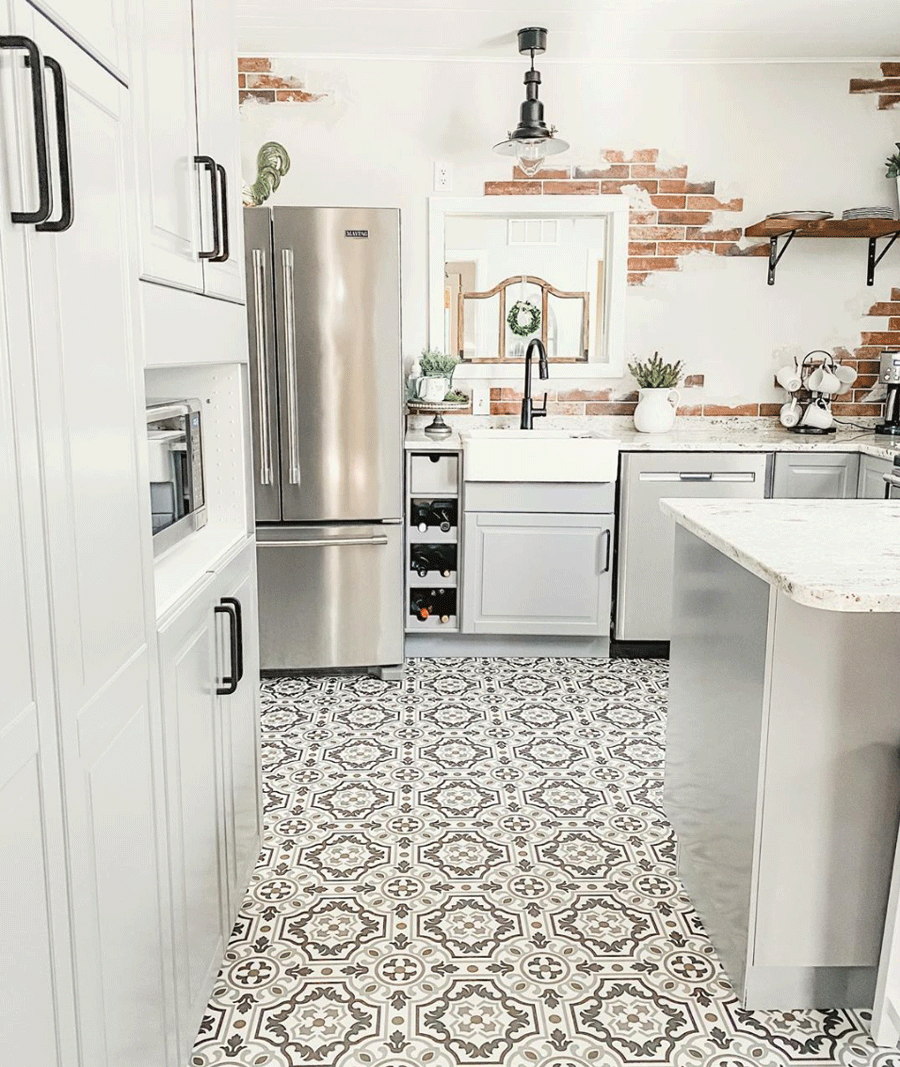 There are some amazing faux brick walls to see. It's a DIY you could do to create a unique accent wall for your home.
Wall Stenciling: A Simple, Yet Stunning DIY
The way that Ashley, of @brunoandlibby, designed this nursery is breathtaking in so many ways. That accent wall? It completely draws the eye right to it! With a stencil and some paint, she was able to completely transform this entire space. This is a great way to recreate a dynamic wallpaper "look" for a fraction of the cost.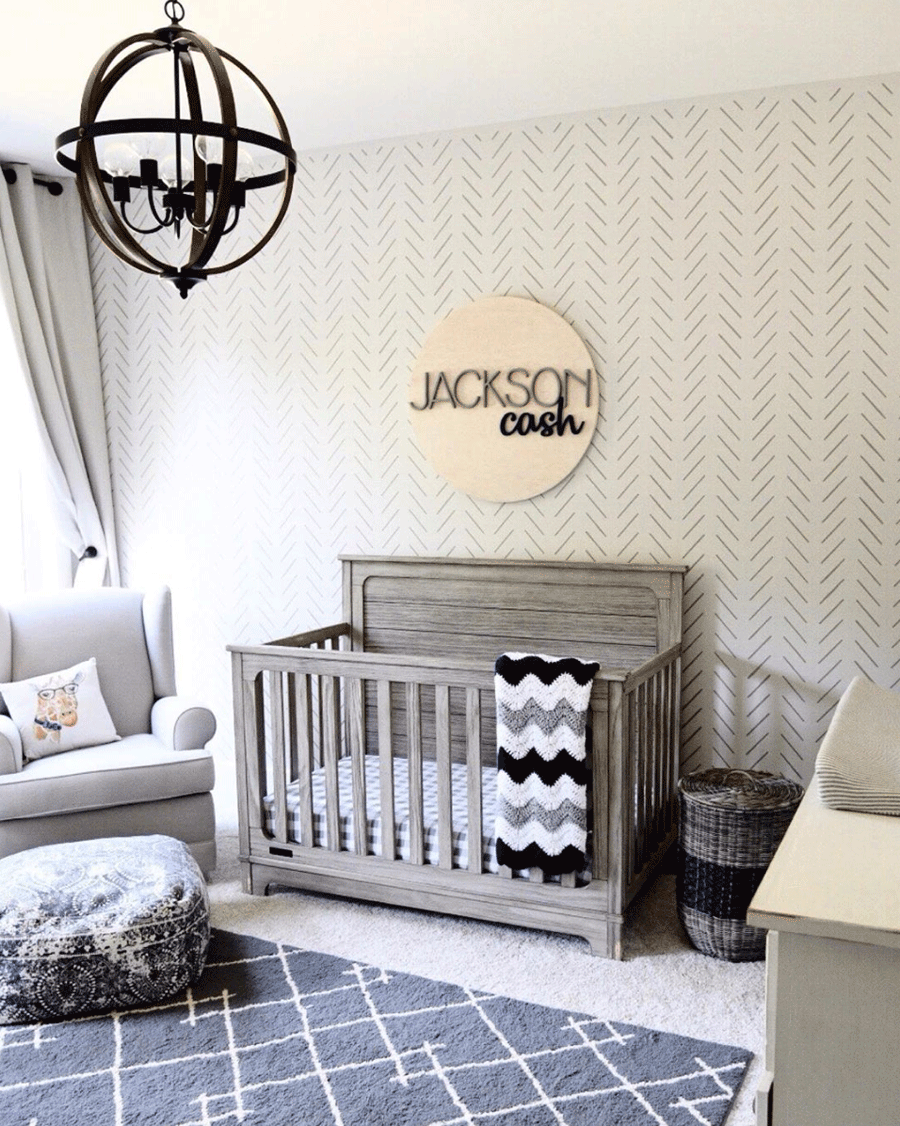 From simple lines to damask patterns, wall stenciling is quickly growing in popularity!
Create a Feature Wall with Shades!
Having floor to ceiling windows can be a feature wall–all on its own! However, due to energy efficiency and privacy, sometimes it's better to have options. We have so many incredible choices to create a look that fits your style. These designer banded shades offer a stunning statement, filtered light and the protection you need!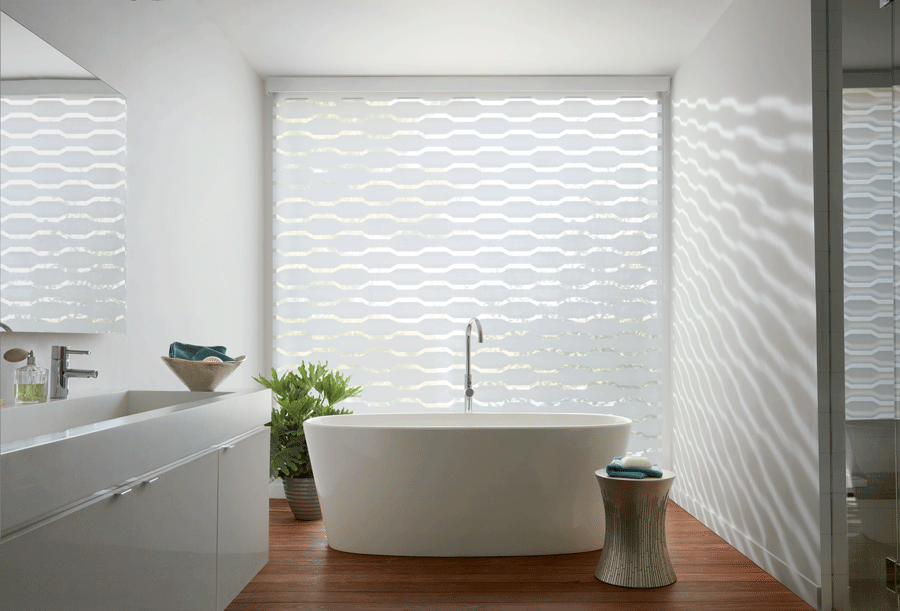 Here at At Home Blinds & Decor we have a large selection that we'd love to introduce you to. Contact us today to schedule your FREE in-home consultation and to start finding your favorite window treatments!