Is your home missing the "wow" factor that you want it to have? Let us introduce you to Designer Banded Shades: one of the newest, hottest designs from Hunter Douglas. Their sleek style and innovative features will bring that special touch to your home design. Take a look at all the benefits of these incredible shades.
The Style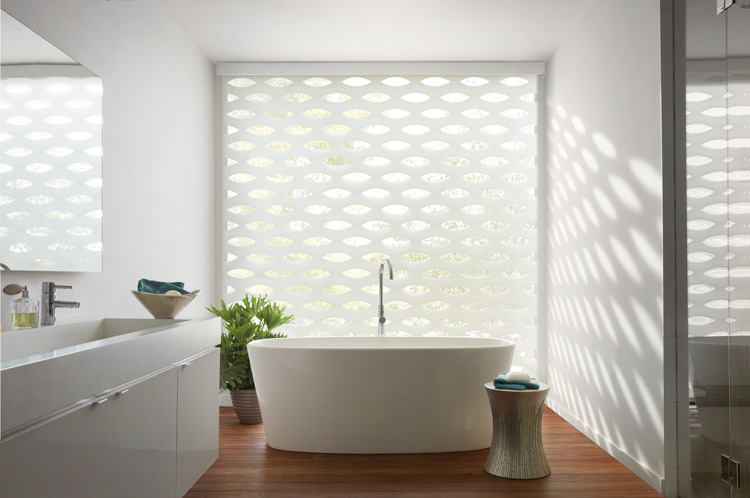 When you walk into a room with Designer Banded Shades, your eyes are instantly drawn to the gorgeous style. The geometric shapes create a beautiful backdrop on windows and the sharp, clean lines create the sought-after modern design. Which design shows off your personality?
The Design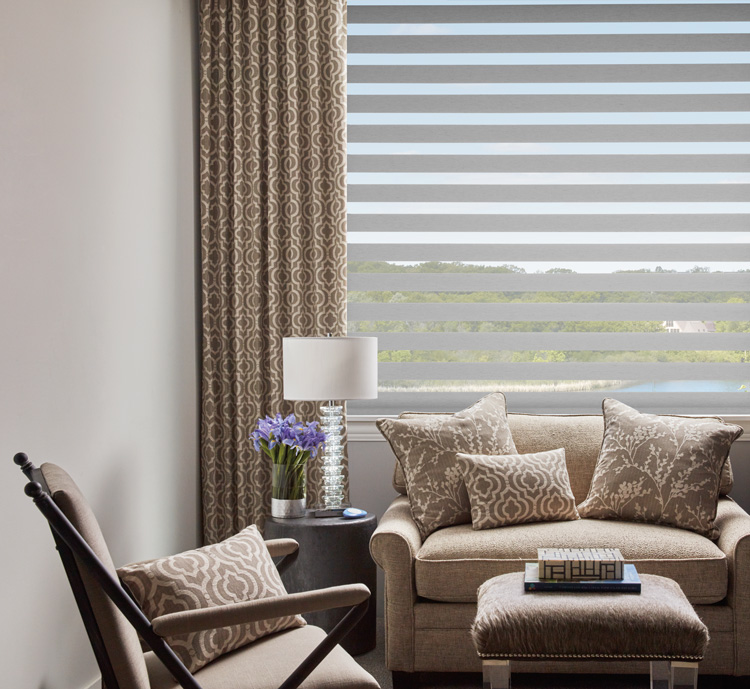 One factor we're loving about Design Banded Shades is the amazing versatility. Window treatments are a personal design choice, and this shade fits beautifully in a range of different homes and styles. They make a striking statement without overpowering the design of your space. They'll become the perfect finishing touch to your home. Want to add even more style? The sleek design makes it simple to layer with other window treatments.
The Fabrics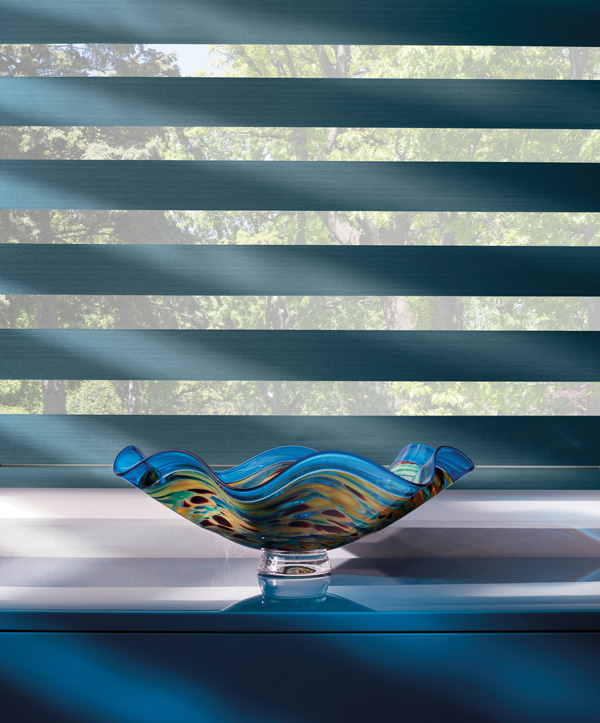 It's important that your home design represents your personality and style. One of the benefits to Designer Banded Shades is having a variety of fabrics and a range of styles to choose from. Make a bold, bright statement with jewel tones. Embrace natural hues to create a soft, elegant design. We have a whole collection of fabrics that span from classic to modern styles. Then, choose your texture. Go with a smooth satin or a grain-like texture. Your shades will fit right in with your style!
The Function

Imagine having the ability to instantly change your home's atmosphere. Designer Banded Shades give you this incredible control. With one swift rotation, the two layers will switch from light-filtering to room darkening. Choose sheer or opaque fabrics to personalize your view-through. Enjoy a complete view outside by rolling your shades up an out of the way into the headrail. Get the control you deserve. 
Experience Designer Banded Shades
Style, versatility, function…it sounds too good to be true, but we're here to tell you it's all just a phone call away! What feature of Designer Banded Shades interests you most? We'd love to show you how they function and all of the incredible style options. Contact our team at At Home Blinds today for a free, in-home consultation, or come visit one of our showrooms. Let's transform your space together.