Your dining room fulfills many functions. Sometimes it's used for formal dining, while other times it's the family's favorite gathering spot for game night or where the kid's focus on school work. Whether your dining room is a traditional set-up or part of your home's open living concept, most dining rooms have glorious windows which provide lots of natural light. The right dining room window treatments will create the best atmosphere for your family's needs.
Selecting Dining Room Window Treatments
Window treatments enhance the style and functionality of our homes. Oftentimes, the best window treatment choice depends upon the existing elements in the space. Consider the amount of natural light the room receives, the reflectiveness of existing walls and surfaces, as well as any privacy concerns when selecting the optimal window treatment option for your needs.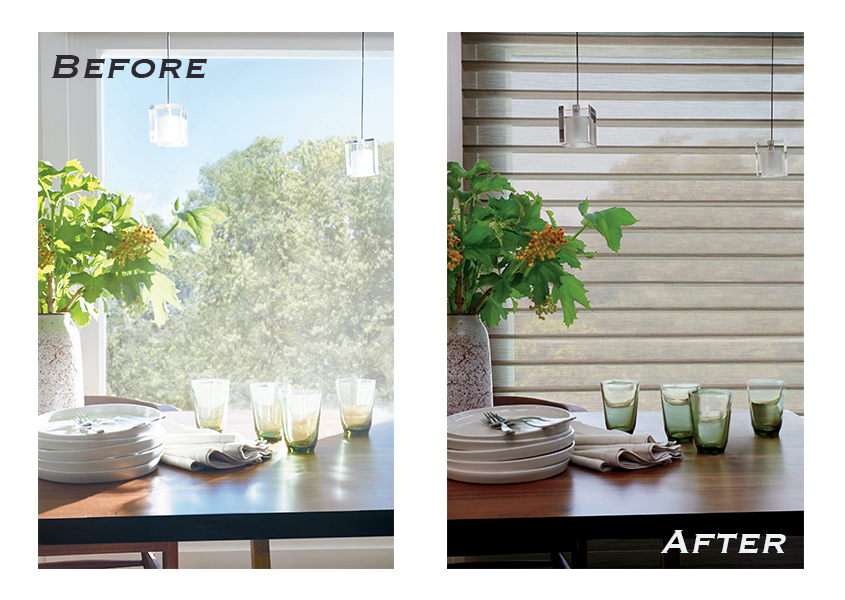 The right window treatment can change a room's ambiance from irritating to wonderfully enjoyable. The dining room above is filled with incredible natural light. However, before window treatments, using this room at certain times of the day was difficult. Once shades were added, this space became glowing and beautiful. What is the right solution for your home? There are several options to consider and we can help you make those selections.

Soften the Space with Window Treatments Fabrics
Draperies are a simple yet elegant way to finish off your space. Sophisticated fabrics in the dining room frame and soften the windows while providing a focal point. If more light control is desired, consider layering your window treatments.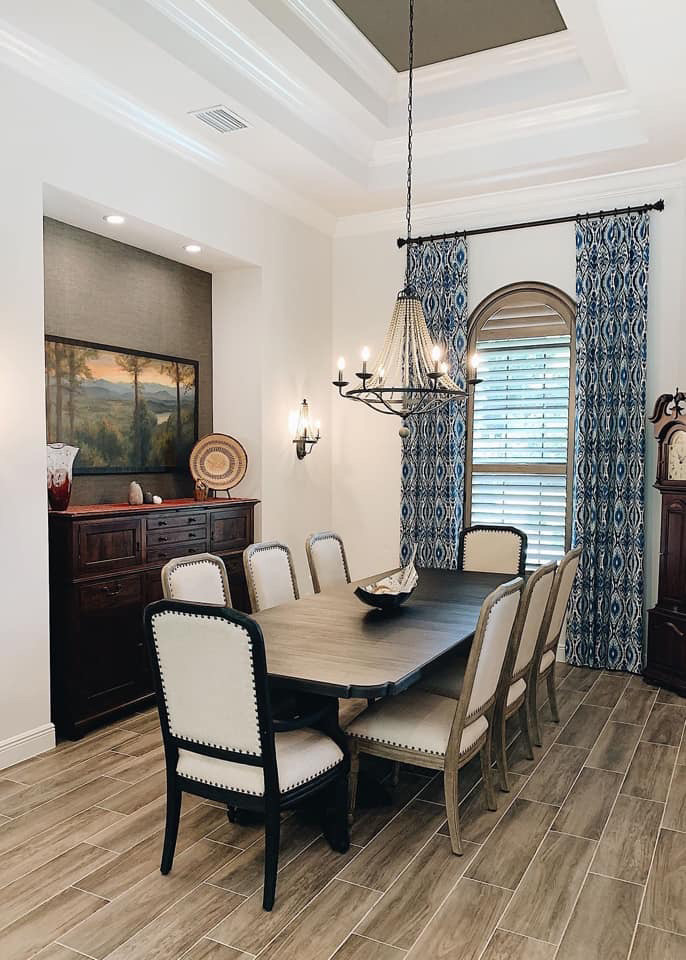 This dining room has plantation shutters in place to provide light control and privacy, as well as enhancing the details of the arched window. When shifted open, the louvers allow the room to fill with directionally-controlled light. The fabrics of the drapery side panels bring a splash of color and unique design to the room.
Cut the Glare in your Dining Space
It's hard to enjoy an incredible meal while squinting from glare or sweating from the heat filtering into the space. If your dining room is filled with generous windows, sunlight may be causing discomfort to your family and guests.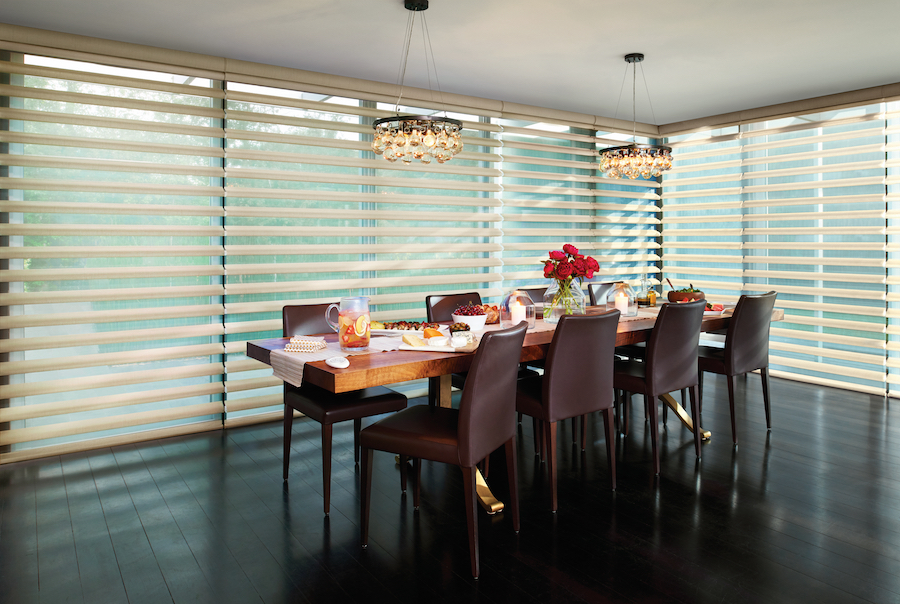 Pirouette shades are used in this dining room to provide a range of light control. Opened, they reveal light diffusing sheer fabrics. Closed, they offer complete privacy, light blocking and UV ray protection.
Privacy without Sacrificing Light
Maybe you desire more privacy in your space but want to enjoy lots of light too. If there are outside distractions in your dining area, a top down bottom up system may be the solution for you. While top down is for shades, shutters offer a feature with similar benefits.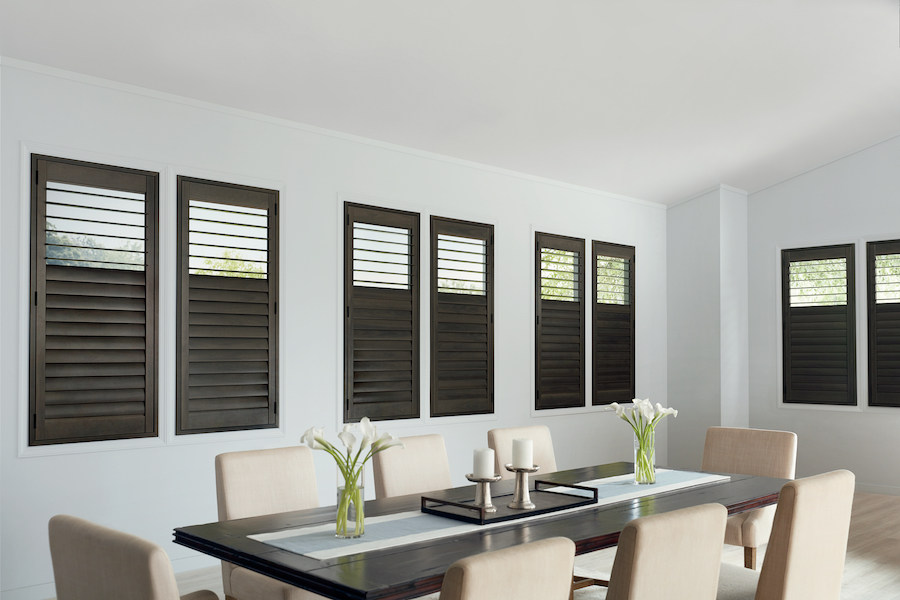 With a "split tilt" system, the top of the shutters remains open, allowing light into the space. The bottom of the shutters can be closed for complete privacy and light control at eye-level.
Which Solution is Right for you?
If you are ready to explore your dining room window treatment options, our team can help. We will make the process easy. And, the solutions are custom to your space. Please contact our At Home Blinds & Decor team for a FREE design consultation.