A new year means new beginnings. The Pantone Color Institute announced their choice for color of the year 2021. We should clarify, colors, plural! The first is a vibrant yellow called Illuminating, from their top color choices. The other was chosen from their favored neutrals, the cool, crisp Ultimate Gray.
Color of the Year 2021 in Harmony
When one thinks of yellow it provokes feelings of sunshine and happiness. Gray on the other hand, has a depth to it, like shadows, hiding from the sun. Combined, they make a perfect storm. The juxtaposition of the two hues that made color of the year 2021 is also what make them ideal for interior enhancement.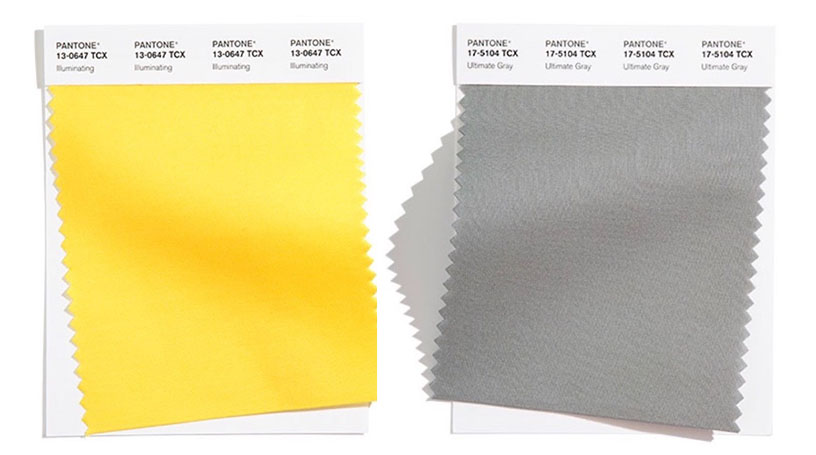 Clouded Colors
If yellow and gray just aren't your cup of tea, we won't rain on your parade! Simply take a color that you love and use that as the focal accent. Then, add in a more neutral color that can compliment the former. Where can color be added in a fun new way? Let's dive in!
Welcoming Color
The door is the threshold of your home–why not make it fun? Guests (and you!) walk through this opening and it sets the whole vibe for what's inside. A yellow door certainly adds a bright element, but what about other colors? Having a red door dates back to an old American tradition meaning travelers were welcome in your home. Black and aqua doors are also on-trend for adding personal style to your home.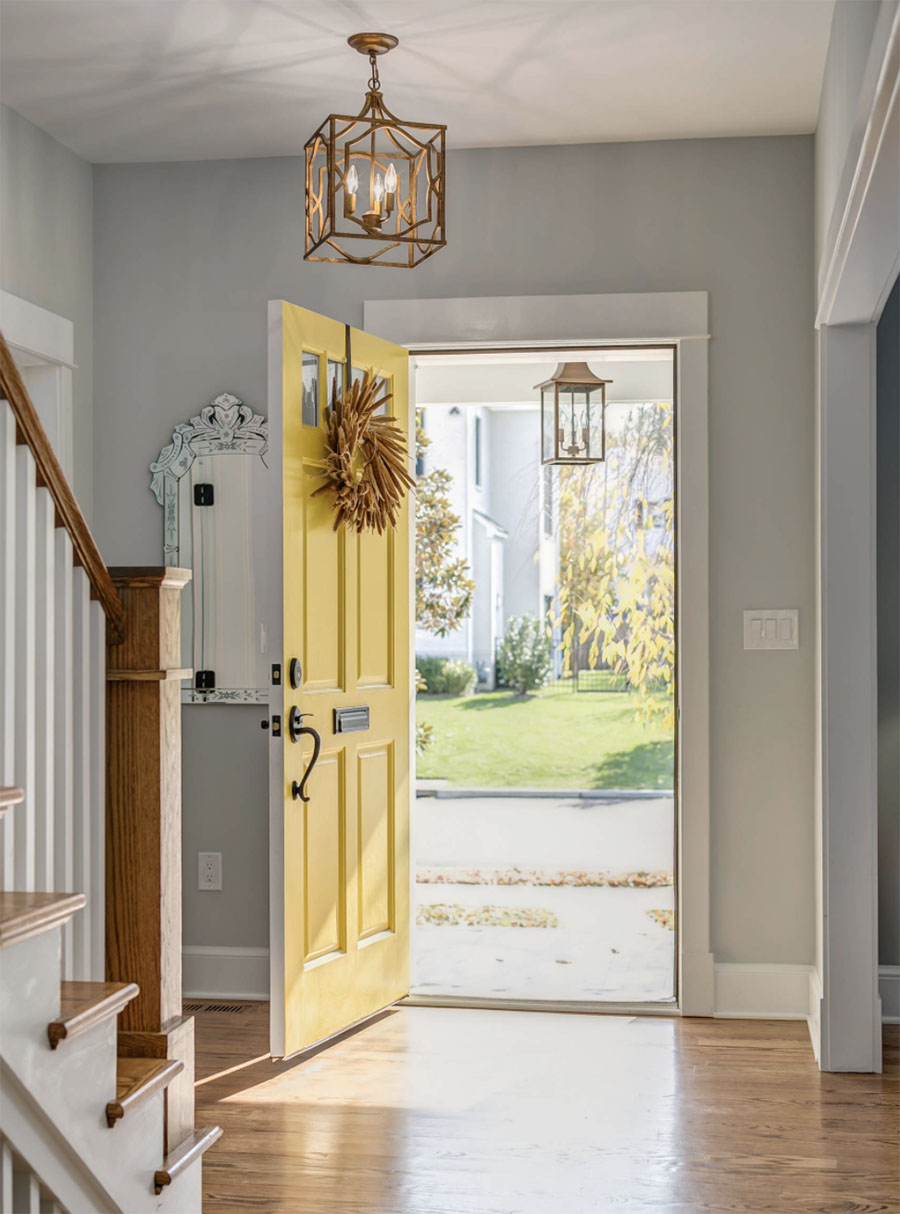 Whimsical Design
Yellow has a playful energy to it. When added in splashes, it creates visual appeal. Other colors can easily do the same. Bring color into your home with design elements like wallpaper, throw pillows, area rugs, shelving accents, and more. As long as you keep it consistent and cohesive you'll really freshen up the space.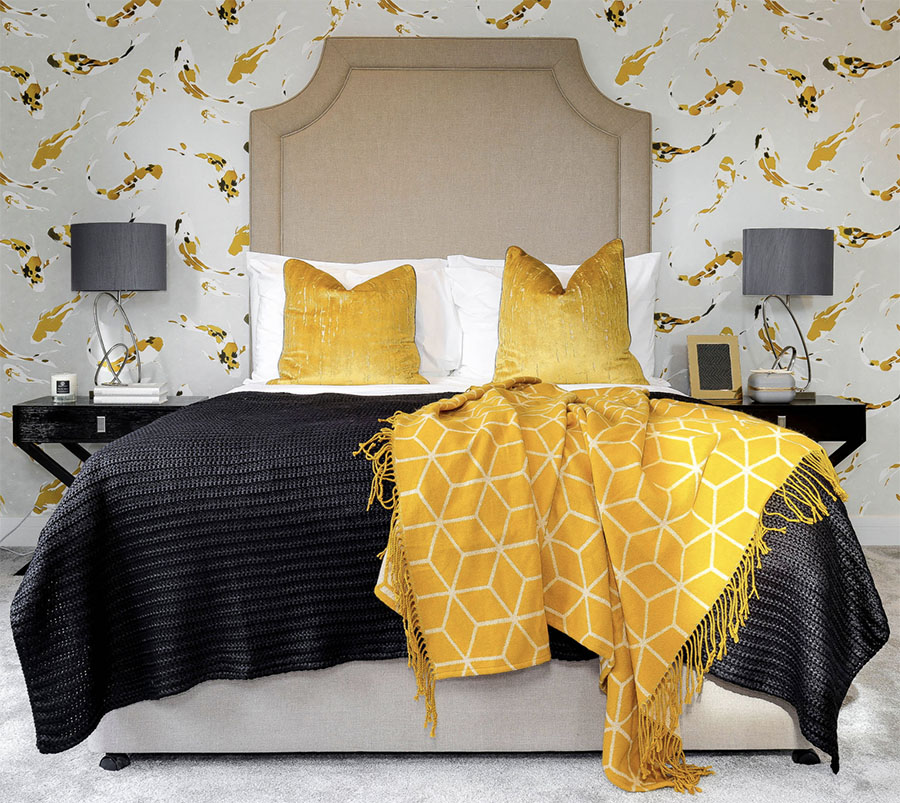 Small but Mighty
Starting small can sometimes be the best when trying out a new color. Home office, breakfast nook, or a bay window are all areas great to introduce a fresh color. You can make these spots all yours and eventually move to bigger areas once you know It's for you.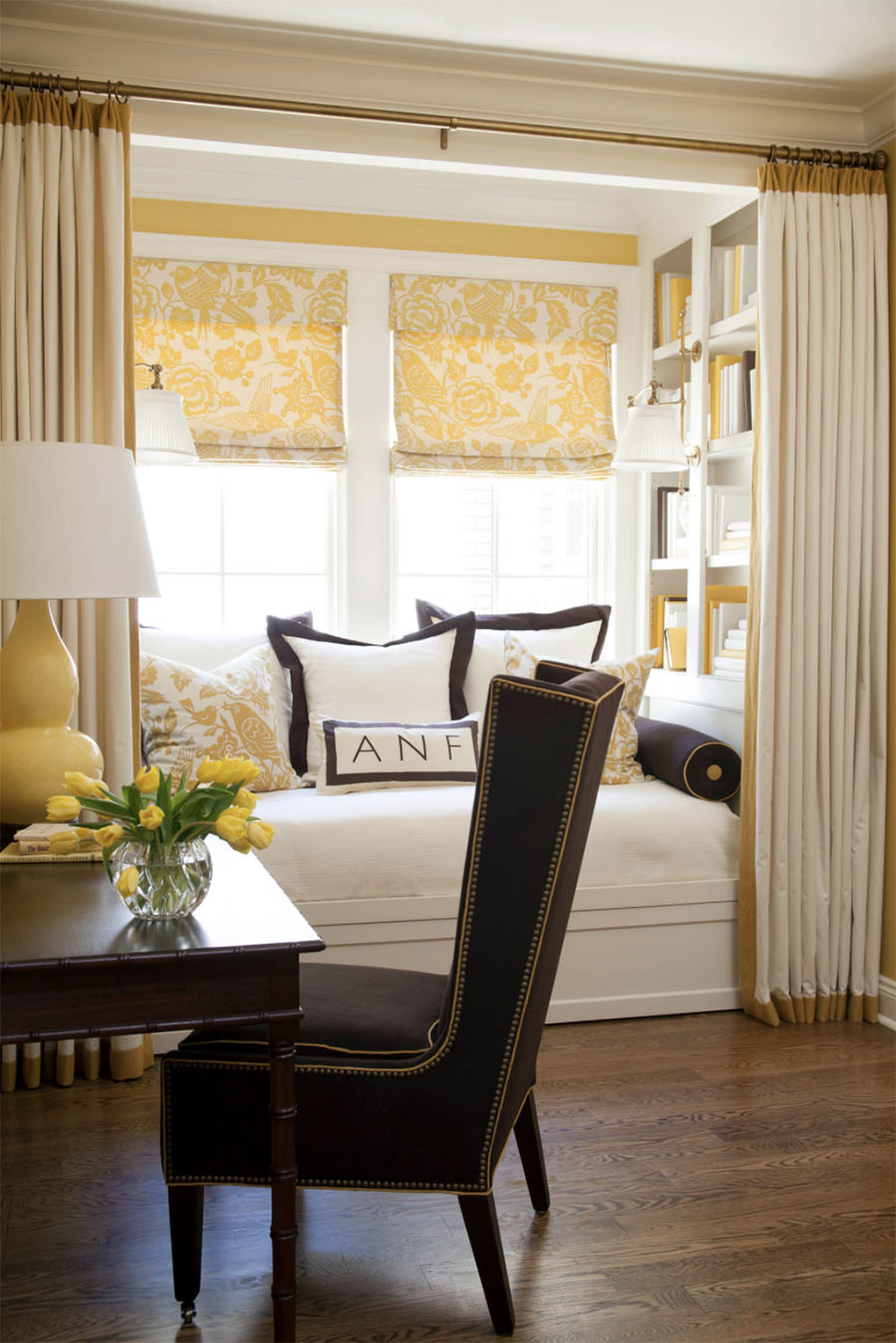 Keep it Fresh in 2021
Leave 2020 in the dust, and spruce up your space! Yes, that same space you've been spending so much time in. You deserve to add a splash of color to your life and home. Let us help. Contact our At Home Blinds & Decor team for a free design consultation today.