Is energy loss in your home an issue for you? Most likely, there are months of the year when your energy bills are higher than you would like. For instance, during summertime the air conditioning is blasting, causing energy use to skyrocket. We can help! Read on to learn more about some effective solutions to stop energy loss in your home.
Windows Cause Energy Loss
Your windows may be causing up to 40% of the energy loss in your home. The outside air temperature greatly influences your interior air temperature which directly affects your comfort. In the summer, the sun quickly heats up the outside air which streams into your home causing discomfort to you and your family. Trying to control the temperatures in your home during these times may seem like a constant battle.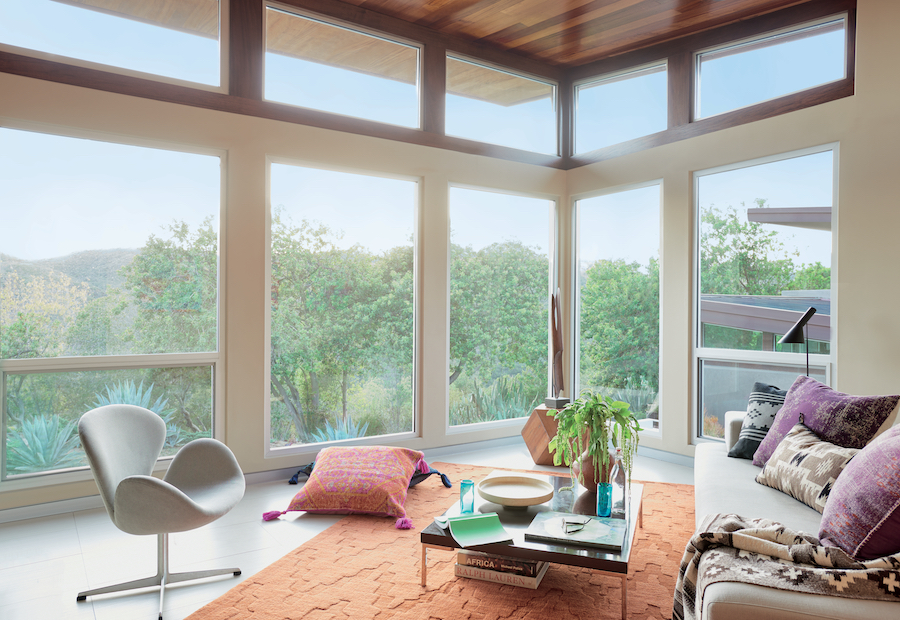 These breathtaking windows will quickly heat up your space causing a hot interior and high energy bills.
Creating Atmosphere
Creating a comfortable home atmosphere has to do with more than temperature control. Maybe you want to enjoy the outdoor scenery in the morning, but value privacy in the evening. Similarly, you may welcome the streaming morning light, but it may quickly become irritating glare by early afternoon. Controlling these elements will improve your family's comfort and lifestyle. Whatever unique solutions your situation requires, the result will be a more energy efficient and comfortable home.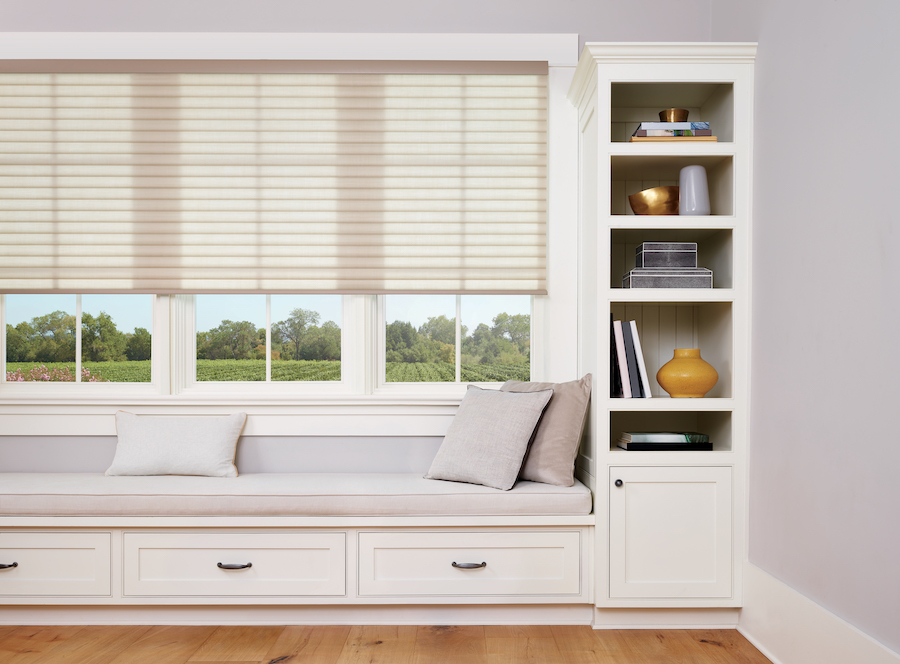 The Disharmony of Energy Loss
Energy loss is not only a financial issue – it is a lifestyle issue as well. When our interior spaces are not comfortable, disharmony may surface. With more family members home at the same time now more than ever, discomfort quickly leads to superficial arguments. Trivial conflicts may arise over the temperature setting on the thermostat, the inability to sleep soundly, or too much light entering a room creating glare on work surfaces.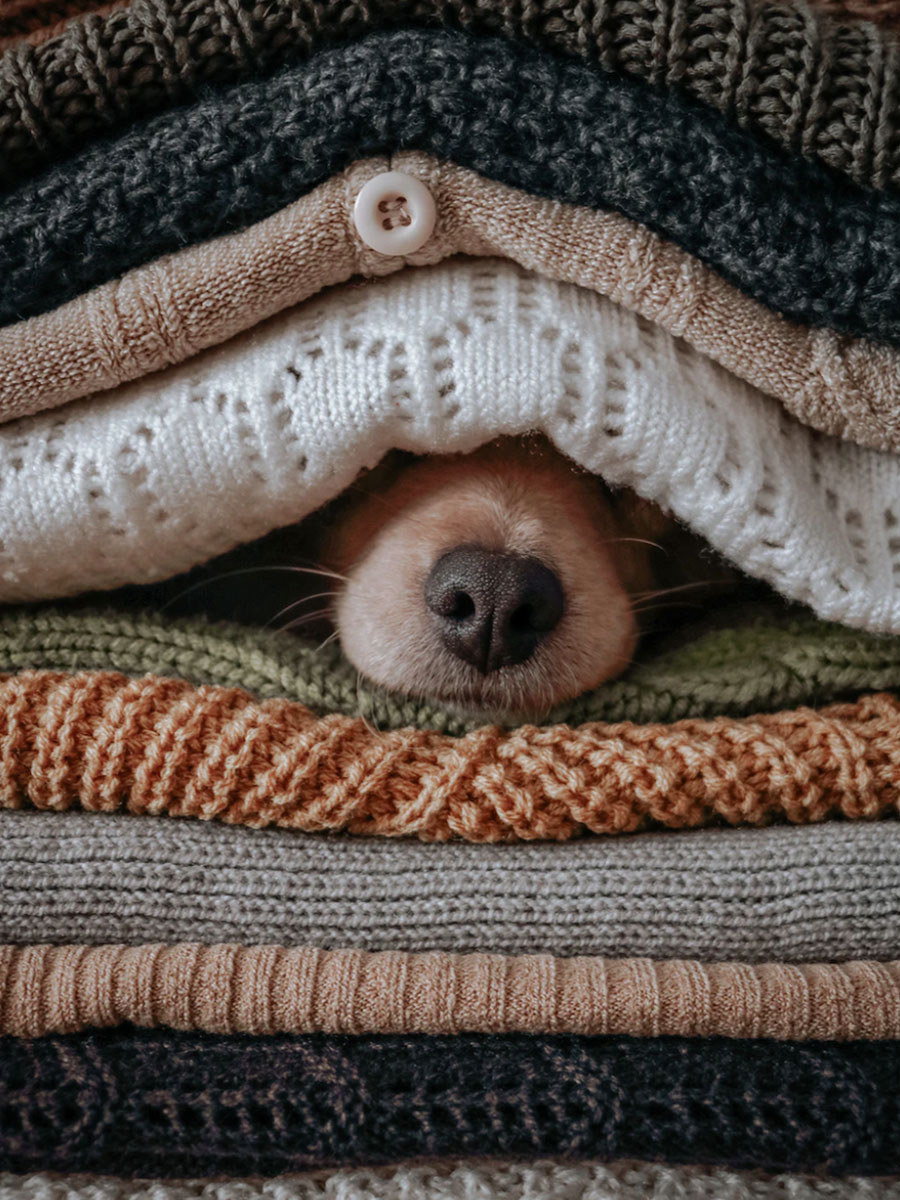 If the hot summer days or cooler winter nights have your family members arguing over thermostat settings, glare-free work zones or disrupted sleep, it may be time to hear some solutions!
Consider Energy Efficient Solutions
Ready to have a warmer home in winter and a cooler home in summer? Energy efficient window treatments not only reduce energy loss but help to brighten your spaces while controlling disrupting glare.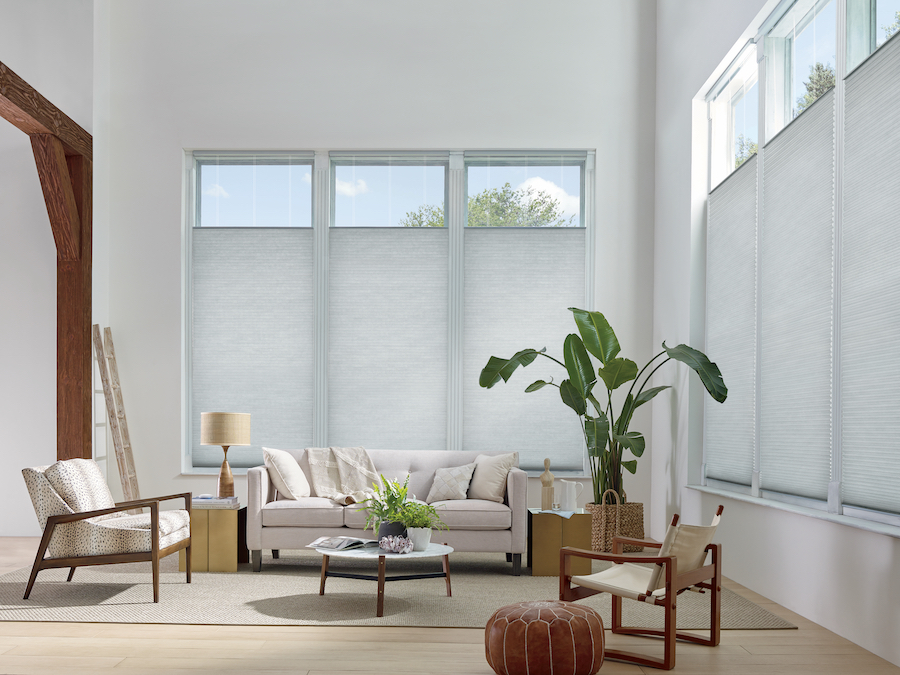 Selecting Window Coverings to Reduce Energy Loss
The best window coverings for your home are a custom solution. Some of your windows face the elements more than others. This means that some rooms in your house experience unique challenges to maintaining a comfortable environment. The optimal solution will identify your energy loss and will match the window treatments to the needs of your space.

For instance, maybe these solutions will work for you:
Enjoy the scenery in the morning

Shades close late morning to keep the heat out

Covered windows prevent cooling loss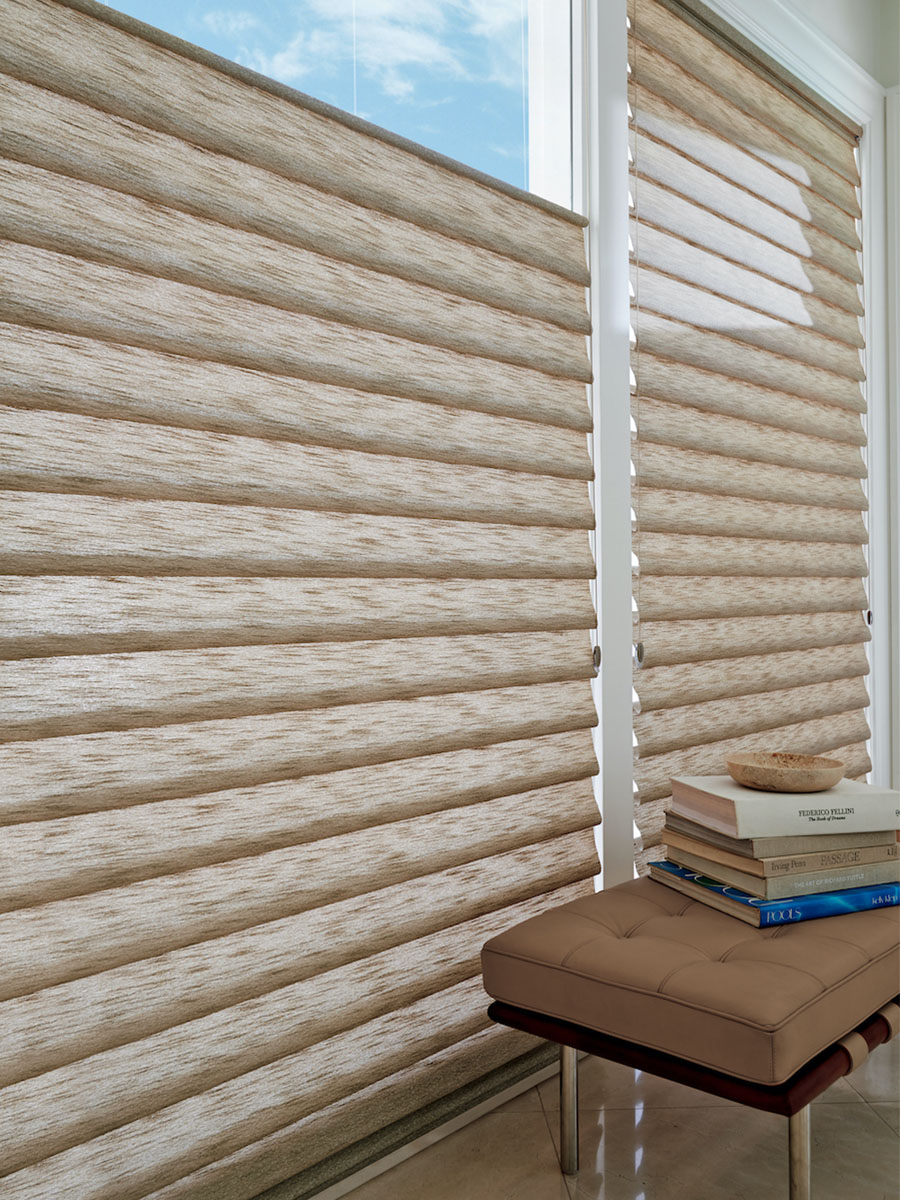 At Home Blinds & Decor is ready to help you and your family find solutions to reduce energy loss and improve the comfort of your home. Get in touch with our team for your FREE consultation.