Love staying in the know about design trends? We've got inspiration for you! Accents of gold, copper, brass and other variations of warm metals have been quite popular over the last couple of years. And, the trend is not slowing down any time soon! In the past, we've offered compelling choices for using gold to decorate common color pairings. This time, we are showcasing accents throughout your home…
Kitchens & Bathrooms
One of this year's hottest trends is already happening. Hardware and fixtures in both kitchens and bathrooms are getting an upgrade. Accents of gold, copper and antique brass offer a luxury feel.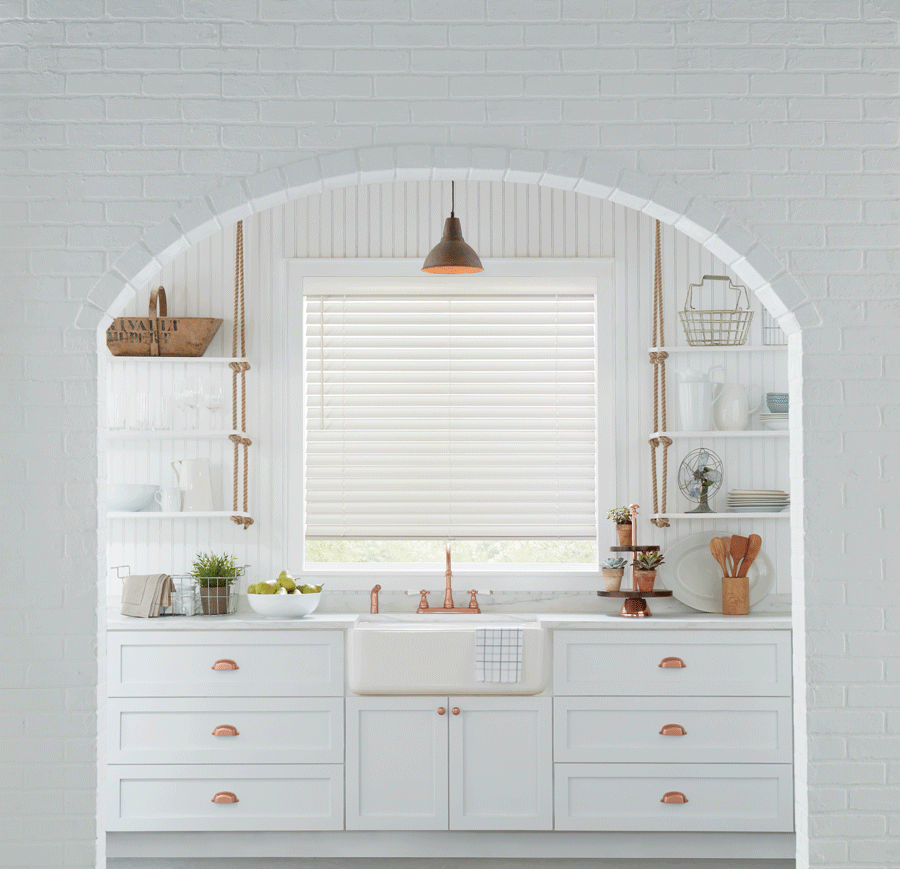 The Bedroom
Soft tones fit beautifully in the bedroom. This boho chic bedroom features a calm, soothing atmosphere, while metallic finishes pop with style. The hanging light is perfect for lying in bed to read or scroll through your evening news.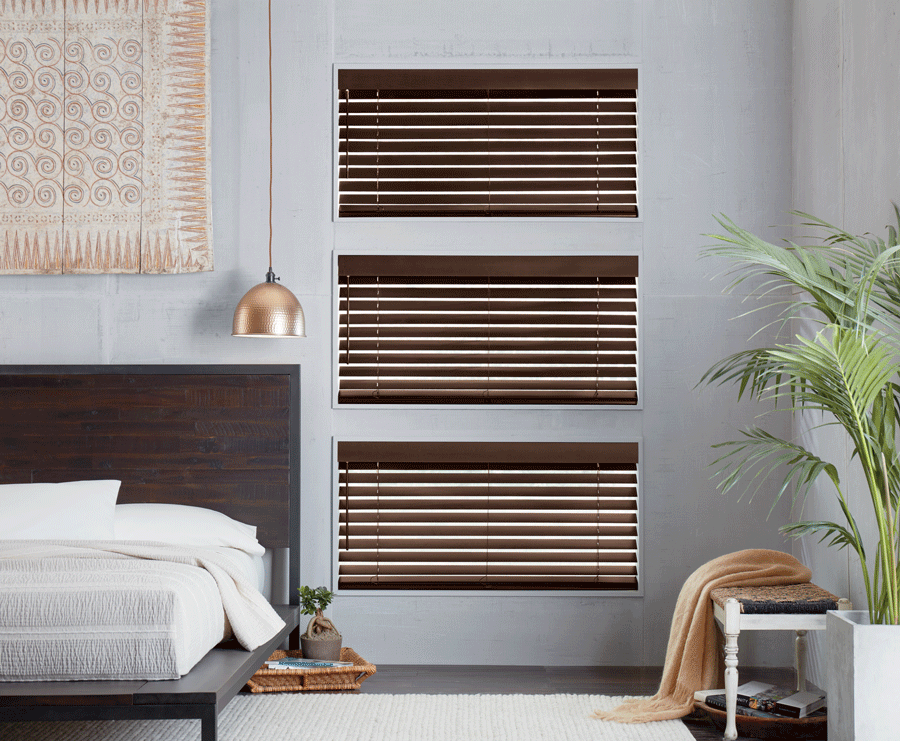 The Dining Room
If you have a buffet or sideboard in your dining room, you may be wondering how to change up the decor for this year's style. Accents of gold, brass or other warm metals will stand out with design-savvy taste and a sophisticated feel.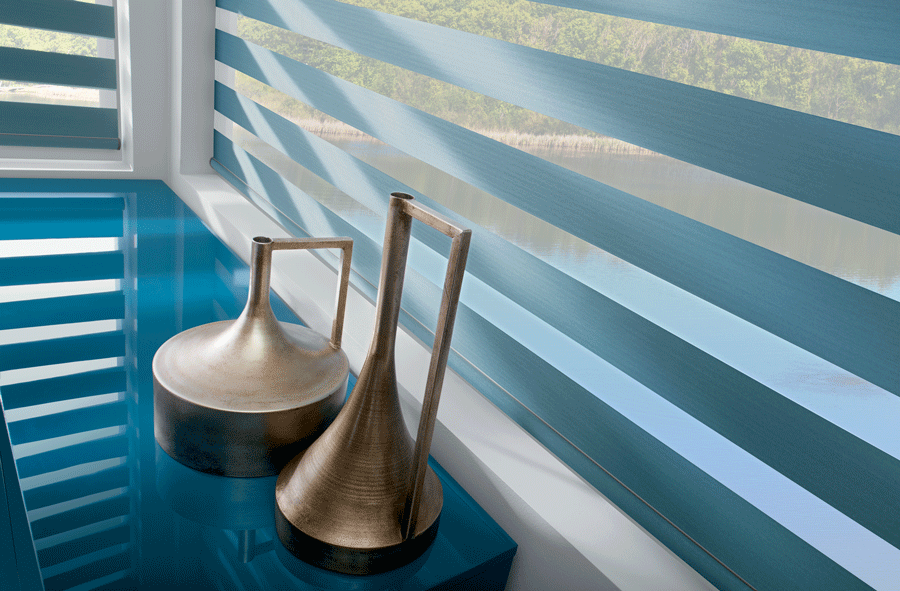 With tabletop decor, choose elements that complement each other, but offer varying height, shape or pattern.
The Great Room
Living rooms, family rooms–whatever you choose to call the common space in your home, accents of gold are a perfect addition. Let's talk windows. These spaces are meant for spending time. But, how can you do that with blinding glare?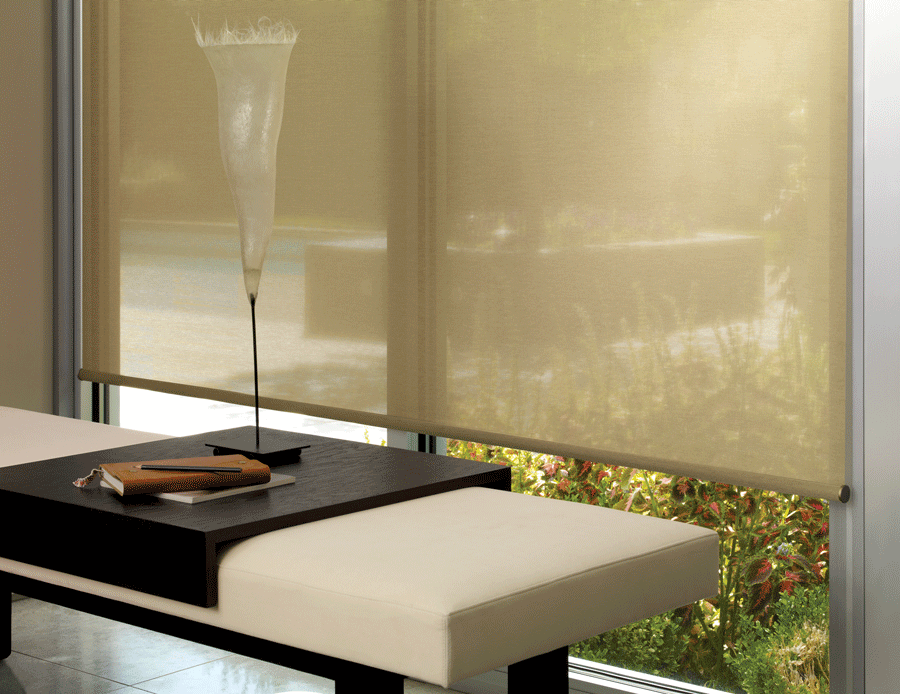 And, you also don't want to get rid of the light or feel like you're trapped in a cave. These Hunter Douglas woven textures roller shades look stunning in gold. But, the best part is how they invite in natural light and views without flooding your space with sunshine, glare or harmful UV rays.
Personalize Your Home with Accents of Gold
No matter what you choose, make sure it's what you love! It's fun to follow the trends and decorate, but when you decorate your home, you'll love it for years if it represents your style preferences.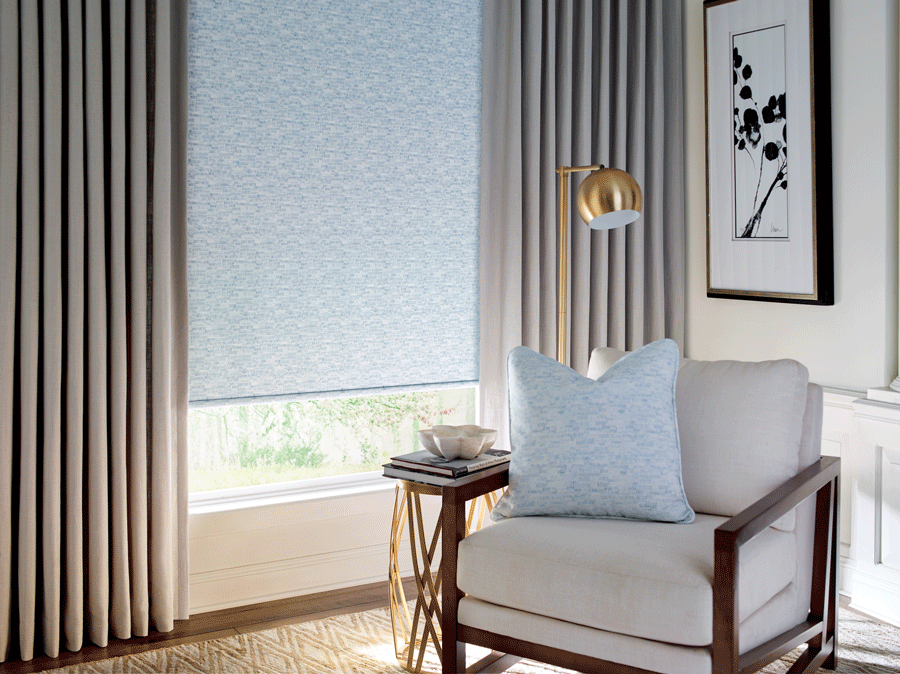 This is a big one with custom window treatments. When you choose the fabrics you can't live without, in the form that fits your home and lifestyle, you'll be smiling every day when you see the scene you've set. The At Home Blinds & Decor team would love to help you get started designing the look that's perfect for you! Contact us for your FREE in-home consultation today!