Gold is popping up all over the design world. This classic metal will never go out of style, and designers are constantly finding brand new ways to incorporate it into different spaces. Are you wondering what goes with gold? Just about everything! (Visit our latest Houzz project showcasing the beauty of gold window treatments.) It simply coordinates beautifully with an abundance of colors and design elements. Do you want to spice up your design? Here's how.
Small Doses of Gold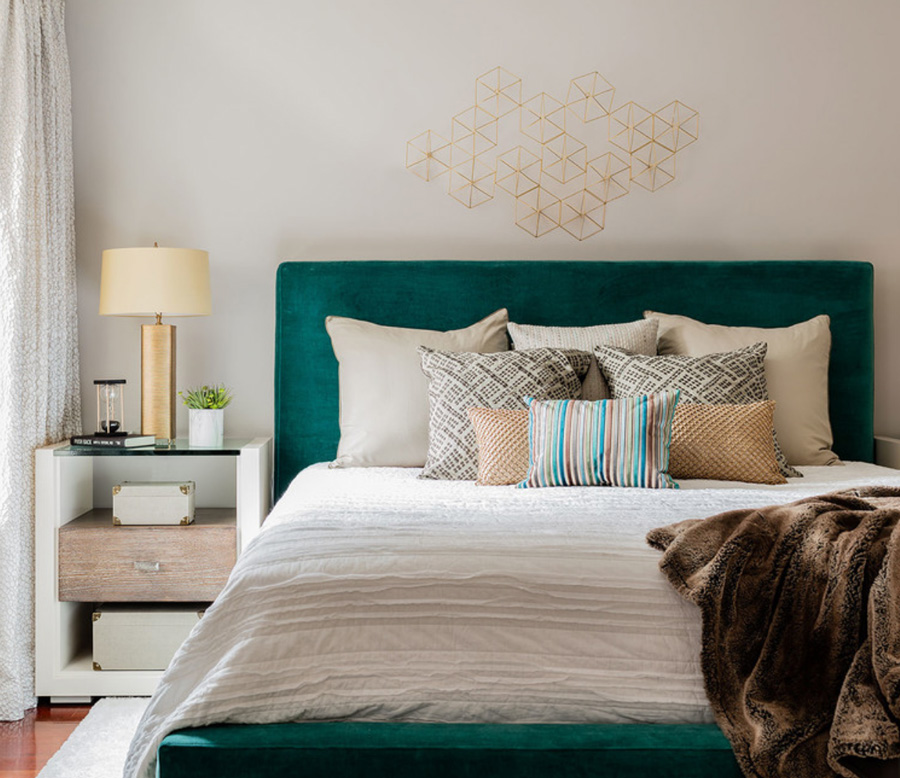 Bringing in just a touch of gold will create a look of pure sophistication. The littlest bit really goes a long way. The geometric sculpture featured in this design brings beauty and elegance to this space. The base of the table lamp accentuates the design. And, we can't forget the metallic touch on the throw pillows. Little hints of gold add a charming appeal to this bedroom.
Gorgeous Design Meets Incredible Function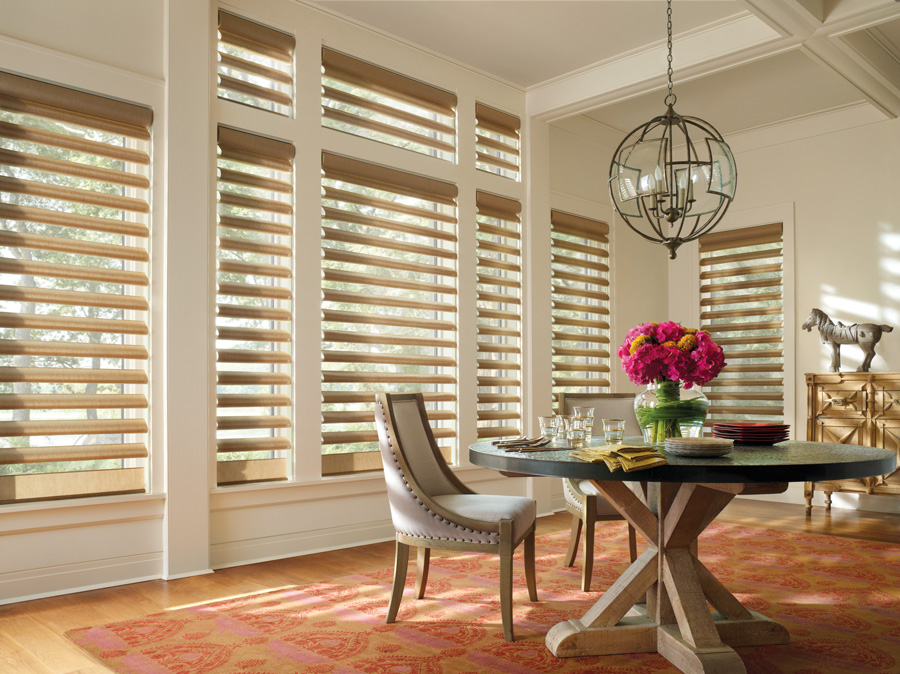 What's better than a beautiful backdrop of gold? One that brings function into your life while offering designer style. Take a look at these Pirouette shades…the golden fabric is simply stunning. They bring luxurious style into this space, while offering view-through and filtered light. If you're wondering what goes with gold, consider starting with your windows!
Striking Contrast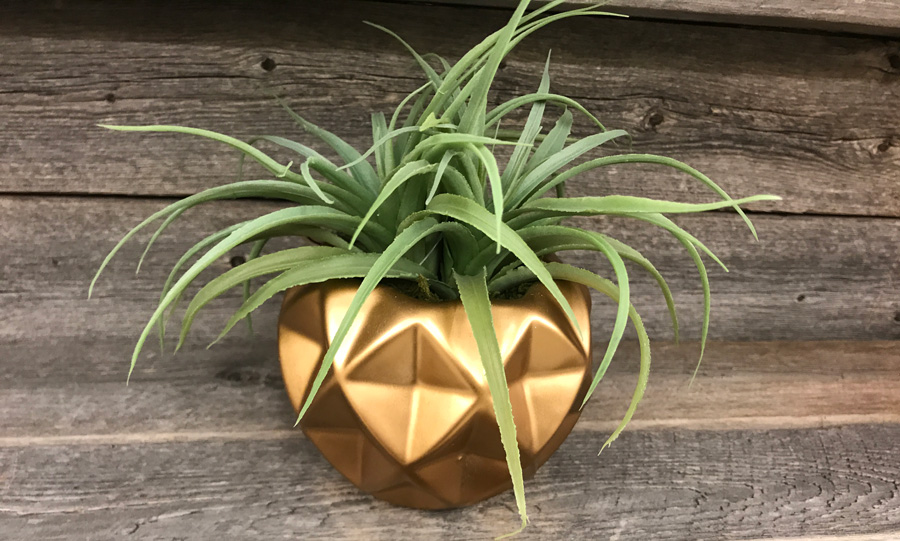 The design world is constantly evolving with new trends. But, there are some design elements that will forever stay in style. One of those classics is contrast. Just like classic color pairs, like black & white, the key to making a design work is the contrast. When you're thinking about what goes with gold in your home, try to create contrast. Metallic accents paired with rustic finishes are eye-catching, especially when greenery is incorporated.
Sparkling Lights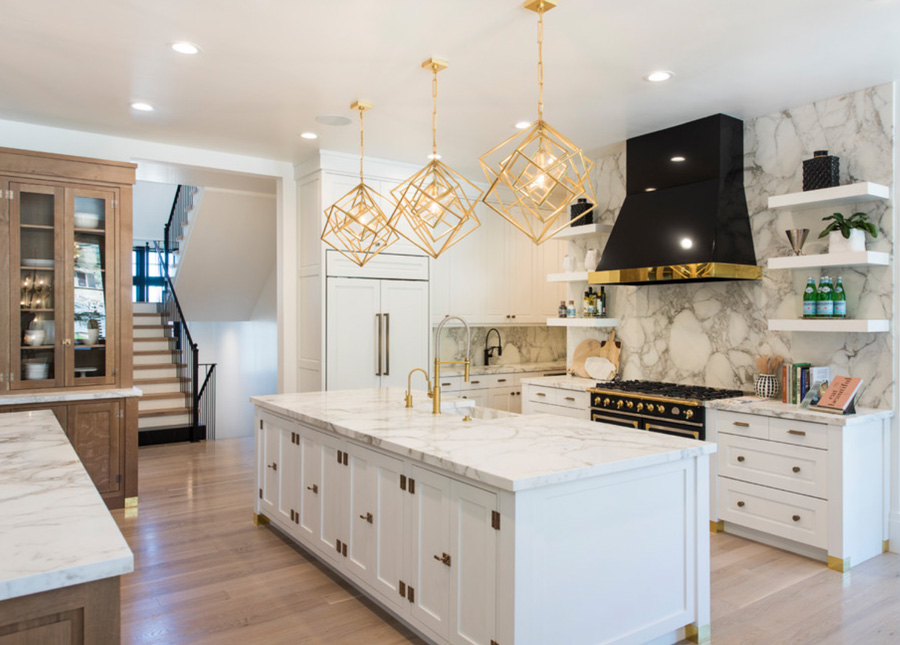 There are some design elements that were made for each other; gold and lighting are meant to be! These pendants over the island bring sparkle and life into this design. They define this space…this kitchen wouldn't be the same without them. If you need to spice up your design, go for golden light fixtures. They will light up your atmosphere!
What Goes with Gold? You Decide!
You can spend hours on Pinterest and Houzz getting design inspiration, but, in the end, it's all up to you and your personal design style. You choose what goes with gold! This versatile metallic will look beautiful with any design. We're here to help you get the perfect look and atmosphere. Contact our team at At Home Blinds today for a free, in-home consultation, or come visit us at one of our showrooms. We can't wait to get started!