Are you looking for inspiration for the windows in your Florida home? Have you typed "Window Treatments Naples" or "Window Treatments Fort Myers" into your search bar only to be completely overwhelmed with the results? It's hard to know which websites offer quality products and information, and sifting through them can turn into an all-day affair. At Home Blinds & Decor knows your time is valuable and that you want products and information you can trust. That's why we started this blog. It's a place where you can find the latest design trends, styling ideas, and functional products without the hassle of clicking through site after site. Plus, we feature products by Hunter Douglas, a leader in the window treatment industry, so you can count on quality. Don't waste another minute searching the Web. Our site has the ideas and product information you're seeking. We've put together a quick sampling of the options we have to offer. Check them out; then browse around on our site and get inspired!
Plantation Shutters
If you want your home to boast time-honored elegance, then plantation shutters are the way to go. They provide the light control and energy efficiency you need while ushering in a timeless style that is sure to endure in your home for generations. Plus, with the vast selection of paints, stains, and operating features, they're sure to work in any room.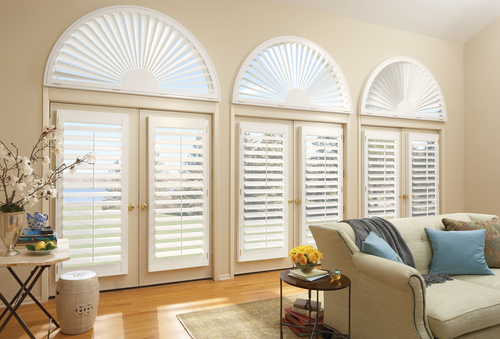 Worried about the Florida sun and humidity? Don't! All of our Hunter Douglas products are covered with a lifetime limited guarantee. We even have shutters made from modern-day materials designed to withstand extreme heat and moisture, so you can have the look you want with the assurance that they'll last.
Window Shades
Window shades are a hot ticket item when it comes to style and function. From sheers to rollers, Romans to woven woods, there's definitely a shade that'll match your style and decor tastes all while enhancing the beauty of your home. Functionally, window shades can allow you to darken rooms, diffuse glare, and save energy. They also give you privacy control and protect your valuables from harsh UV light.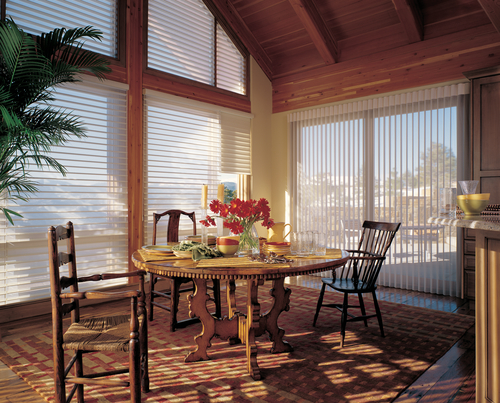 Window shades really can do it all! Plus, they're perfect for skylights–which are so popular in Florida homes. Take a look at this recent article about great skylight shading options.
Window Blinds
Florida is known for its sunshine and beautiful views. Your home should take advantage of them! Blinds are a great choice for letting in gorgeous natural light and breathtaking panoramas and also for blocking direct rays and offering privacy when you want it. They give you a high-end style look with the light and privacy solutions you need.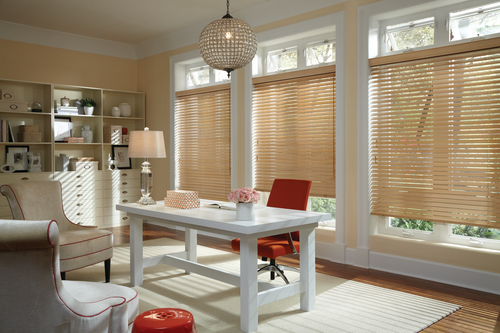 If your "Window Treatments Naples" or "Window Treatments Fort Myers" search has been to find window coverings for your wide window expanses or sliding-glass doors, vertical blinds could be just what you've been looking for.
Custom Draperies
For a finished look at the window, custom draperies and valances are ideal. With a vast selection of fabrics, rodding, and trims, your windows can shine with unique and upscale beauty. Personalizing soft window treatments is the perfect way to get a distinctive look.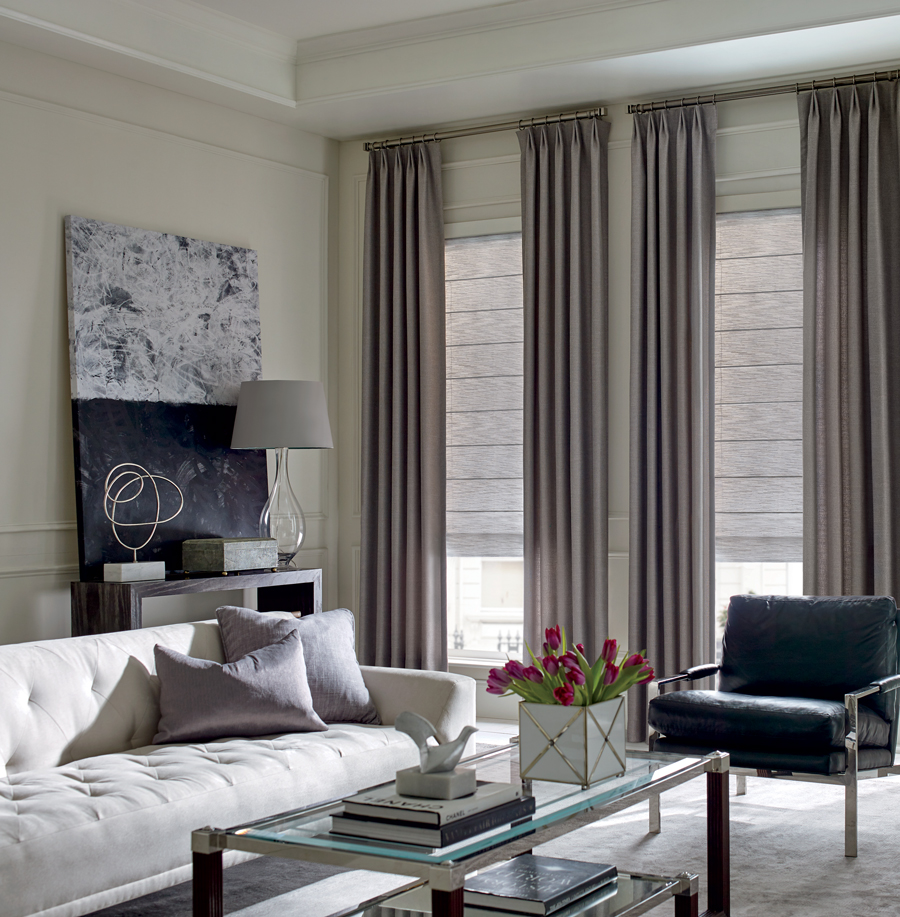 Layering them with other window coverings or letting them stand alone, custom draperies and valances will give you light, privacy, efficiency, and UV protection solutions in your home. Find out more about customizing draperies and valances with us.
Window Treatments Naples & Fort Myers
At Home Blinds & Decor is the best result to your "Window Treatments Naples" and "Window Treatments Fort Myers" search. We are your one-stop-shop for all things window treatments. Our Design Solutions blog will keep you up to date on the latest trends and product innovations, and it's a great place to turn when you're looking for inspiration. If you want to see samples and get expert advice tailored for your unique home, stop into one of our showrooms. Or, better yet, contact us to for a free, in-home consultation, and we'll come to you!