When the seasons change, it's common to experience challenges in both your home and your life. As autumn turns to winter, daylight hours continue to diminish, chill moves in at night, and the sun's light shines at a different angle. These changes have a strong impact at the window and, in turn, a big effect on your mood. Our experts have three ways to solve the window issues that arise this time of year. Check them out to create a better home and brighter spirits this fall and beyond…
#1 Savor the View, Ditch the Glare
Are you living with harsh glare or feeling stuck in a cave? Autumn's changing angles of light can really do a number on how sunshine enters your home. If you leave your windows uncovered in attempts to savor the view, you're constantly blinded by glaring light. But, blocking the light and landscape causes just as much frustration. Holed up in your house of gloom, you might feel like there's just no way to win. But there is…
The right window coverings, like these Designer Roller Shades, are a total win-win. They allow view-through to your scenic panoramas while also reducing glare. Instead of squinting or hibernating because of annoying window issues, you'll be basking in comfortable light and enjoying the sights!
#2 Sleep When You Want
How often do you feel frustrated with sleep? Between rolling back the clocks and preparing for the upcoming holidays, you aren't the only one longing for a good night's sleep. And, a lazy Sunday nap is truly glorious…unless window issues have you tossing and turning in a sea of sunshine.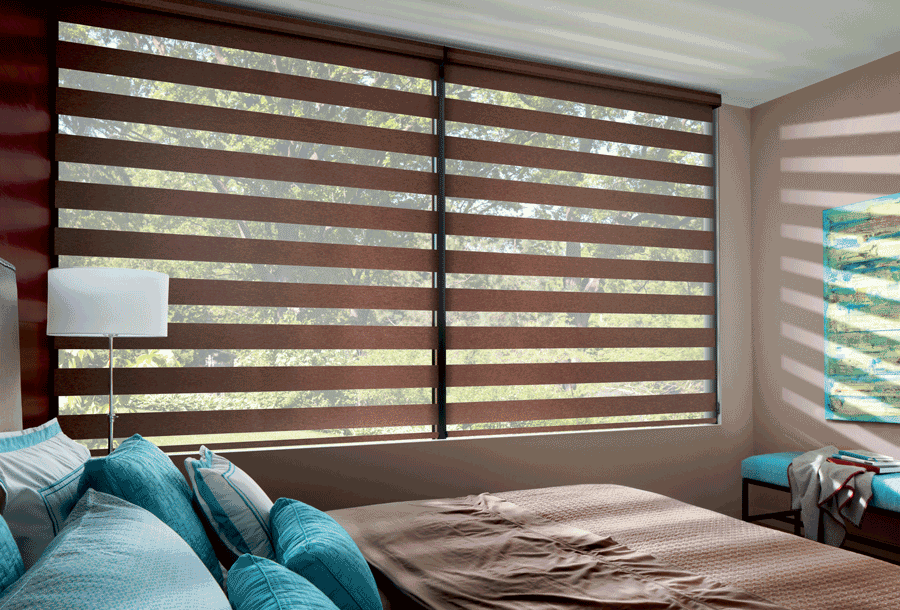 Solving poor sleep definitely starts at the window. In order to get quality sleep, you need it to be dark. Chances are, though, that you don't want your bedroom to be pitch black all the time. You need light filtering and room-darkening–a bit of versatility. Window treatments that feature a range of function, like these Designer Banded Shades, will help your whole family get the restorative sleep they deserve.
#3 Upgrade Your Home & Lifestyle
Styling your home is always a work-in-progress. You've carefully chosen each piece of decor on display, and you may even have more on your wish-list. Window coverings are an incredible element of style, but they're also so much more. With customized function, they solve all your window issues and improve your lifestyle.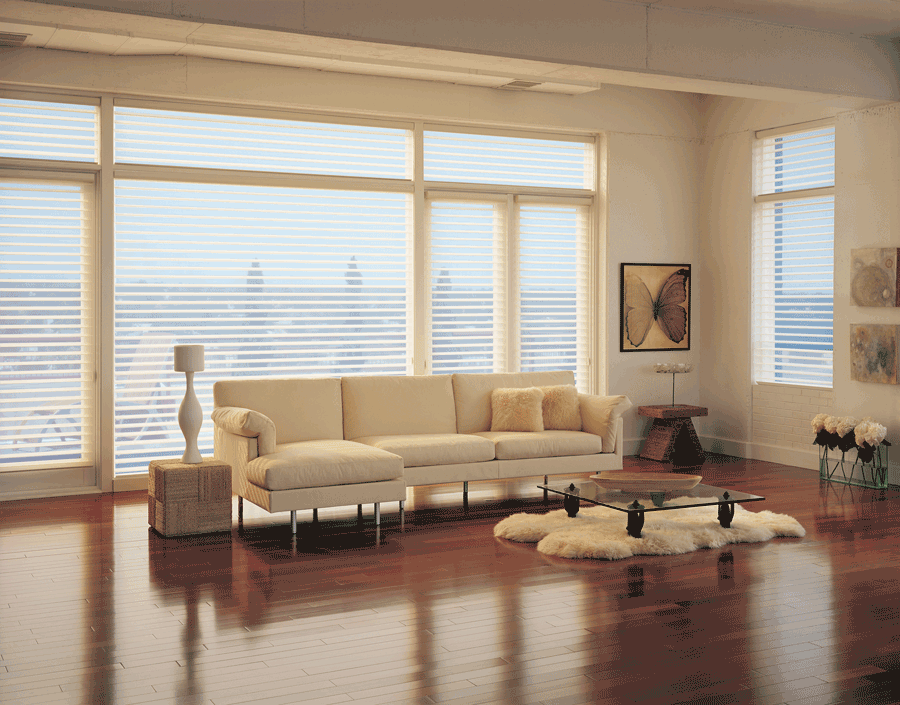 Imagine if you could draw in glowing light while maintaining your privacy. Think of how life would be if you could boost energy efficiency to help keep your home a consistent temperature year-round. And, consider the convenience of scheduled adjustments with PowerView® Automation. The right window coverings are always working for you. They provide the perfect home atmosphere for every circumstance while you enjoy the finer things in life!
Need Help Solving Your Window Issues?
Then you've come to the right place. The At Home Blinds & Decor team of experts is here for you. In fact, they'll come right to your home for a free design consultation to help you solve your window issues. It doesn't get easier than that! If you're ready to enhance your home and improve your life, invite us in today. Contact us to get started.