One of the hottest trends right now is intertwining natural elements with contemporary style. Think: chic, yet cozy. The organic elements bring in dimension, while the look remains polished. If you're interested in this style, we recommend incorporating Provenance Woven Wood shades for a fabulous finishing touch. Take a look at how woven woods completely transformed this living space.
Bare Windows = No Control
You might think that leaving your windows bare is a great way to add nature's backdrop into your design. At first, it makes sense–especially if you want to enjoy the natural sunshine and your incredible view. But, the reality is, bare windows cause so many issues–especially in our area!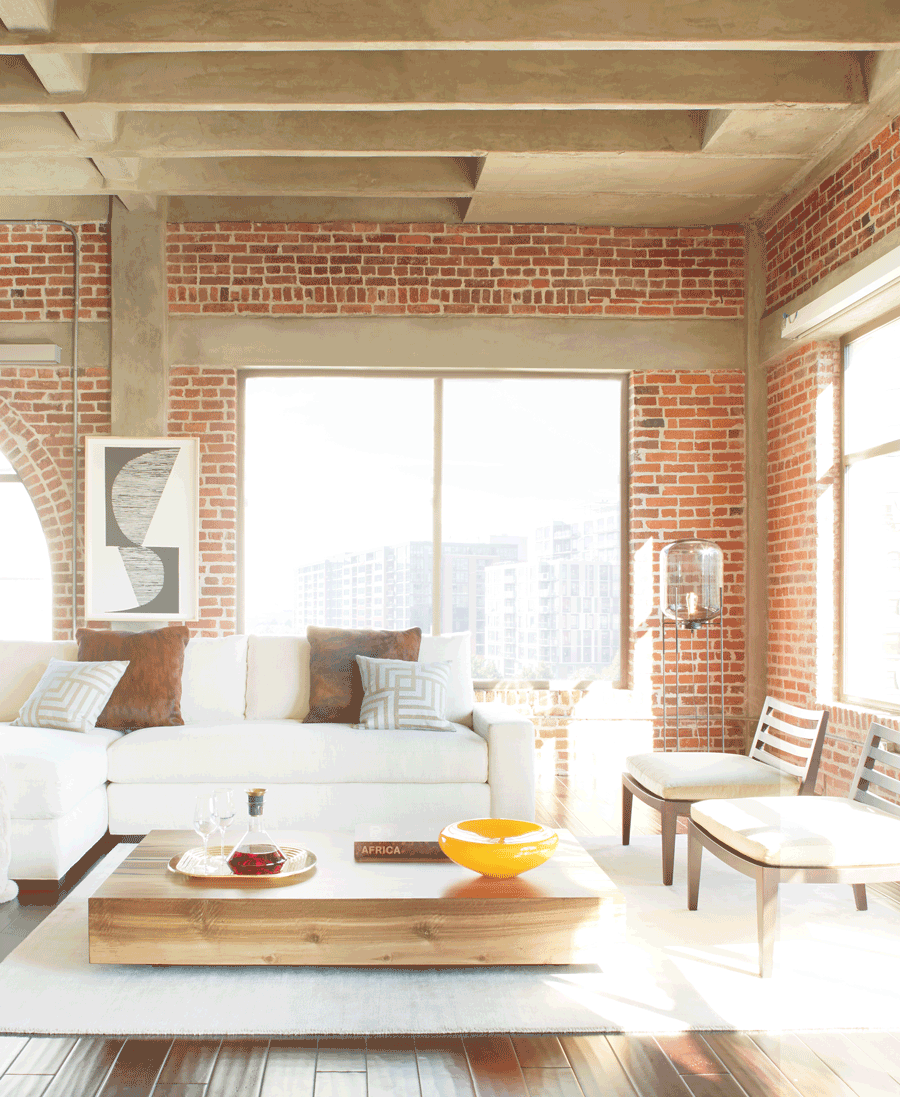 This space is beautifully designed with naturally modern styling, but the bare windows allow for too much sunlight to enter, making it unbearable to enjoy. And, there's absolutely no privacy. Don't even get us started on the harsh UV rays that are sure to damage the furniture…
Woven Woods Bring in Style + Solutions
If you want to bring the outdoors into your design, look no further than woven woods. The natural materials are organic and warm. They filter the incoming light for that perfect, welcoming glow.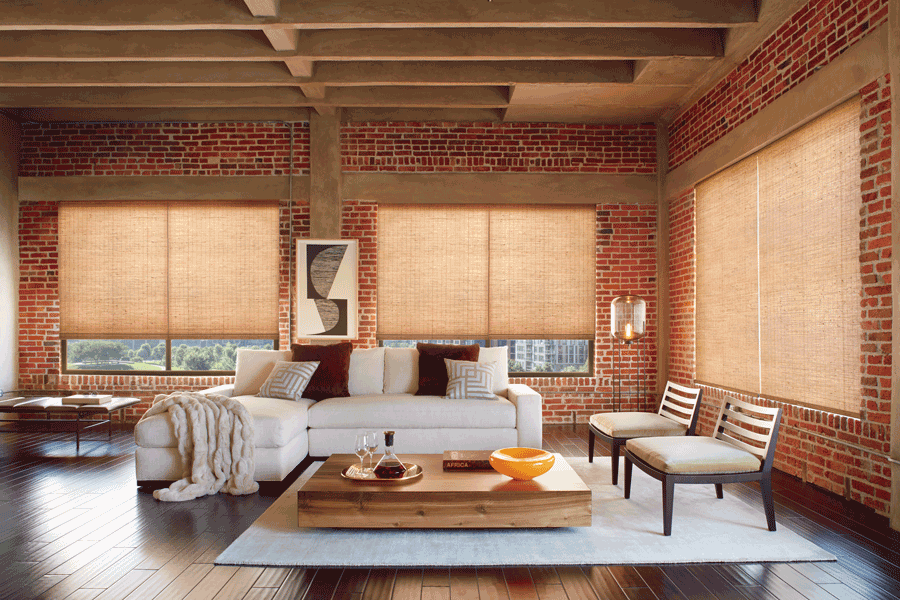 Before, this space was uncomfortable to even look at! Now, it looks cozy and comfortable, thanks to woven wood shades. There is just enough light to illuminate the area without being overwhelming. You can still see outside, while the rest of the window is blocked to provide privacy solutions. And, there's no need to worry about fading furniture because the harsh UV rays are kept out!
Naturally Modern Fabrics
There's no denying that naturally modern designs are in right now. Woven woods offer fabrics that fit this look effortlessly. They have dimension, texture, and are completely captivating. Here are a few of our favorite fabrics.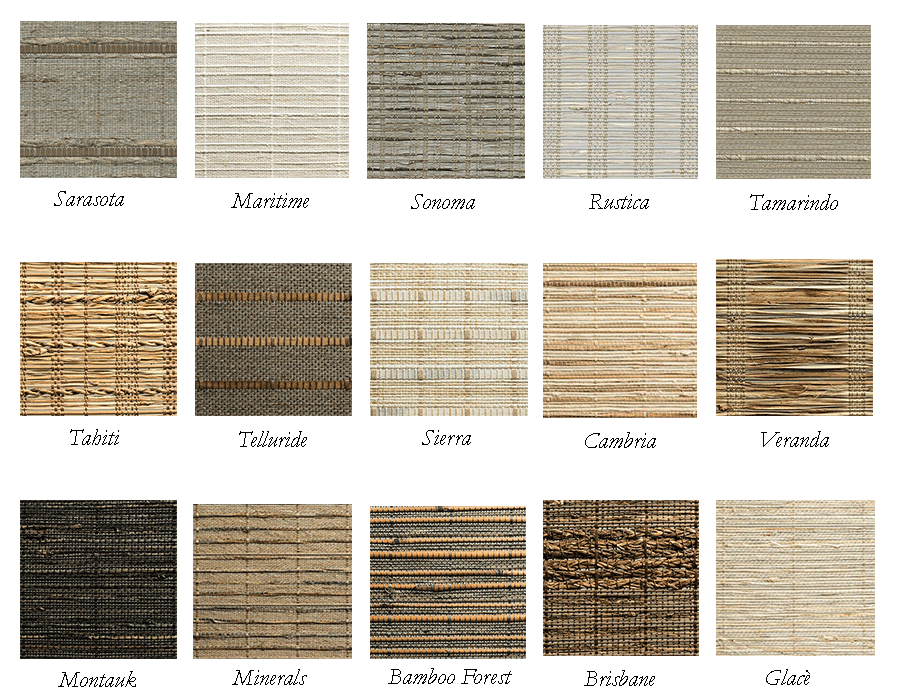 Create a truly custom look with hand-woven woods, reeds, grasses, and bamboo. You can choose roman shades, vertical drapery, and waterfall romans based on your personal preference. Select your favorite opacity, from light-filtering to room-darkening, and then finish it off with your choice of operating system.
Revamp Your Design with Woven Wood Shades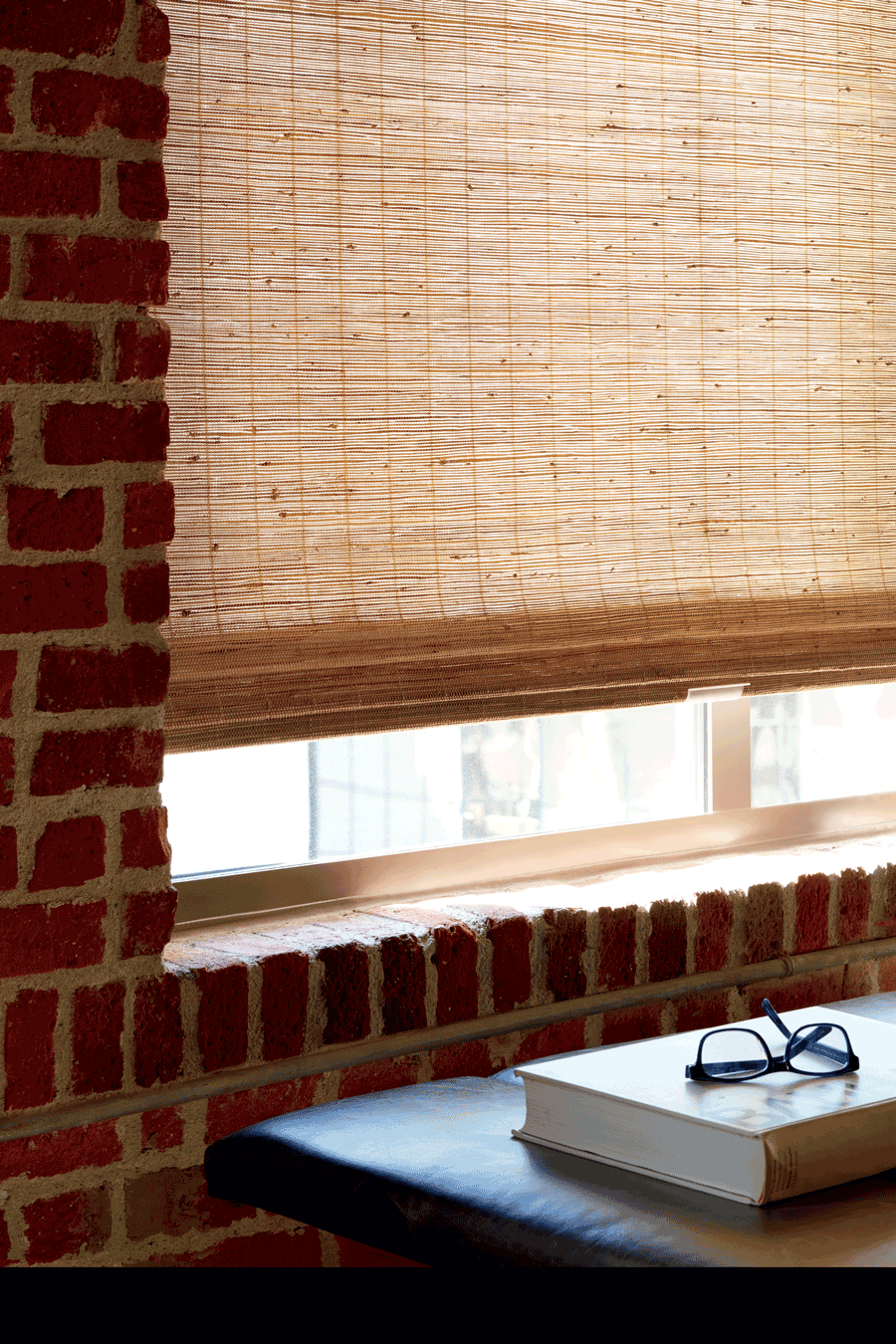 There's no use in keeping your windows bare. You can experience natural sunshine and a great view with woven woods, plus you'll add undeniable style to your design. Want to see your options? You can work one-on-one with a professional designer to create your custom look. Contact our team at At Home Blinds today for a free, in-home consultation, or come visit one of our showrooms. We can't wait to get started!