Every year around this time, Pantone's Color Institute releases their new lineup of colors that inspires and directs designers for the upcoming year. The upcoming color palette 2022 is full of ten stunning colors ranging from subtle to bold, as well as five neutrals that pair beautifully with them all. We're here to introduce you to those colors and provide you with some inspiration for projects you may be planning in your home.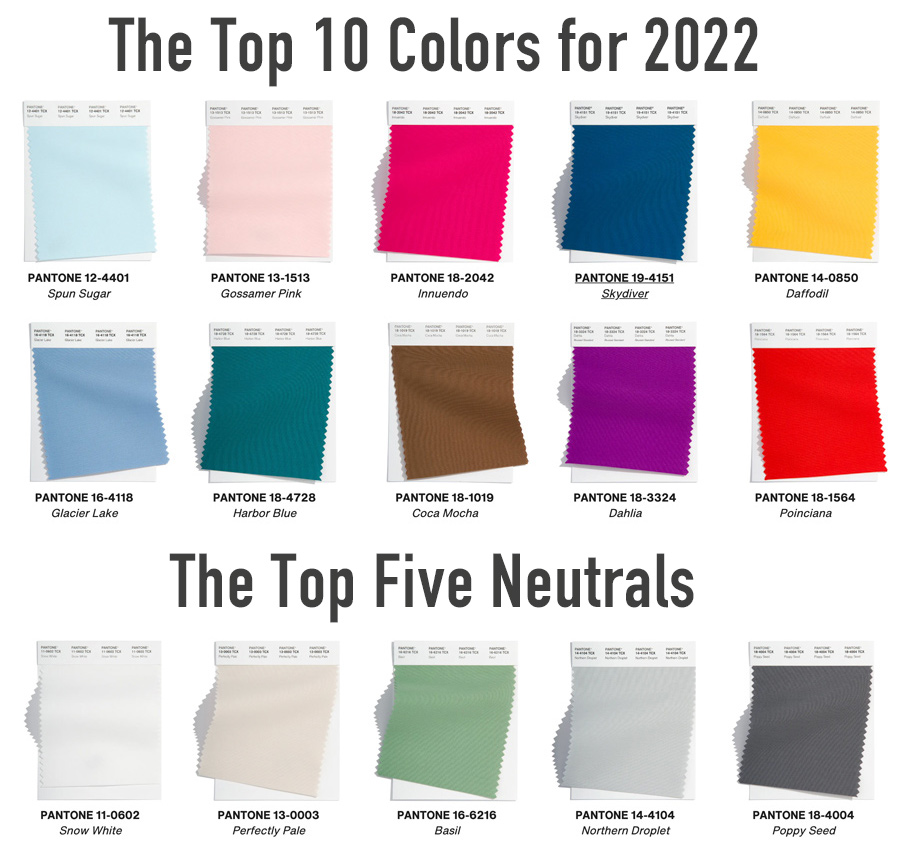 A Contemporary Play on a Classic Favorite
This annual list of color combinations has become a fun way to see how some colors stick around while others seem to rotate around throughout the years. The classic trio of black, white & red has been a favorite for decades. The contrast is lovely and you can incorporate them into many styles. Here we're seeing a modern take on this classic with the Innuendo pink and Poppy Seed gray. Warming up the space is that ultra-chic Coca Mocha stained wood.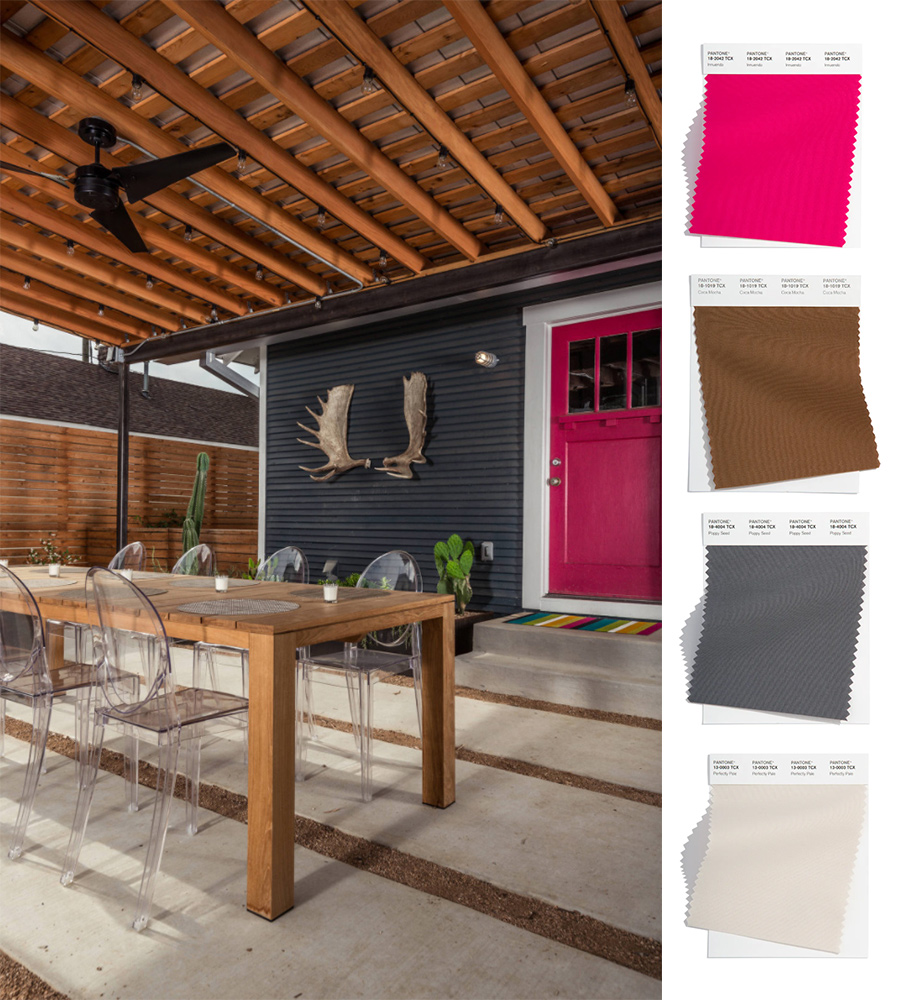 Try a Bold Color
This upcoming color palette 2022 has brought a color to the table for absolutely everyone. If you've been wanting to try a more bold color in one of your spaces, Skydiver is the way to go! This rich blue tone will add that "wow" factor to any room, and it pairs beautifully with earth tones.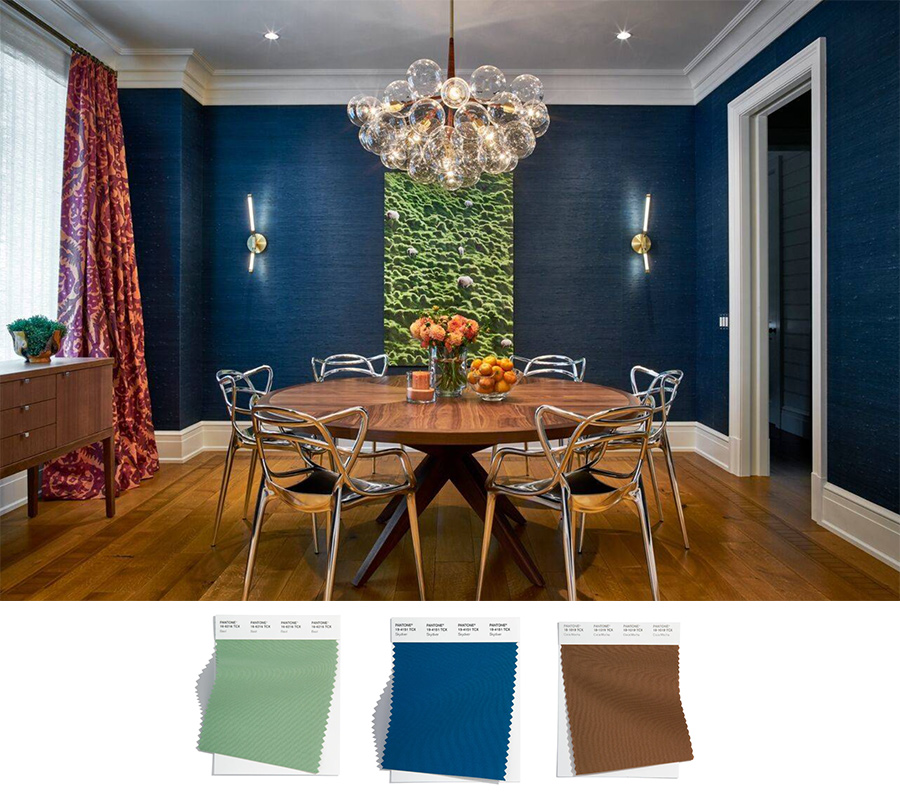 Keep Your Kitchen Feeling Fresh
Kitchens have seen many facelifts over the last few years, and we are loving it! After all, this is the heart of the home and deserves some design love. Look at how fresh and clean this color palette looks in this kitchen. The cabinets and wood accents offer a subtle contrast to the backdrop of neutrals on the walls. Now, this is a space where you'll love to start your day–each morning over a cup of coffee!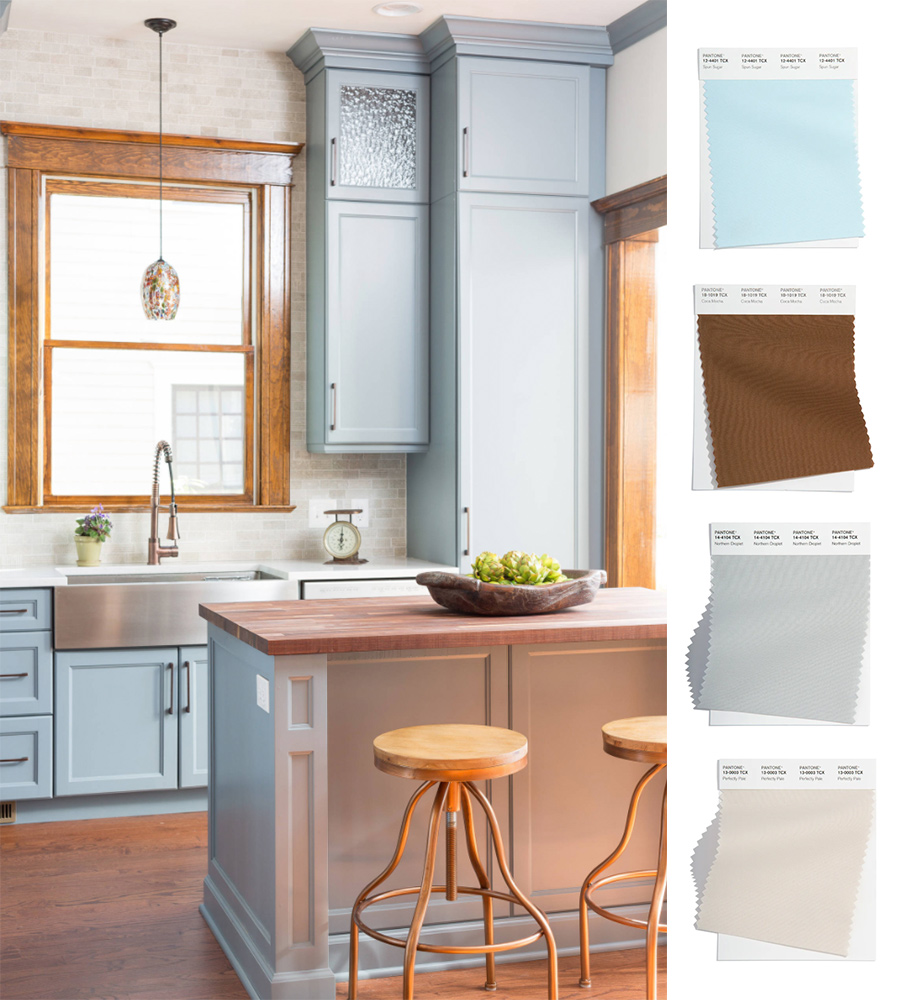 Shades of Blue Are Always a Go-To
Blue is one of those colors that we see every year in the design world in one shade or another! This year, there are four shades of blue on the upcoming color palette 2022. That's because blue can emulate many different feelings to fit well in many types of spaces and with all different styles. Whether you're looking for a soft and serene setting or a daring and bold look, there is a blue for you!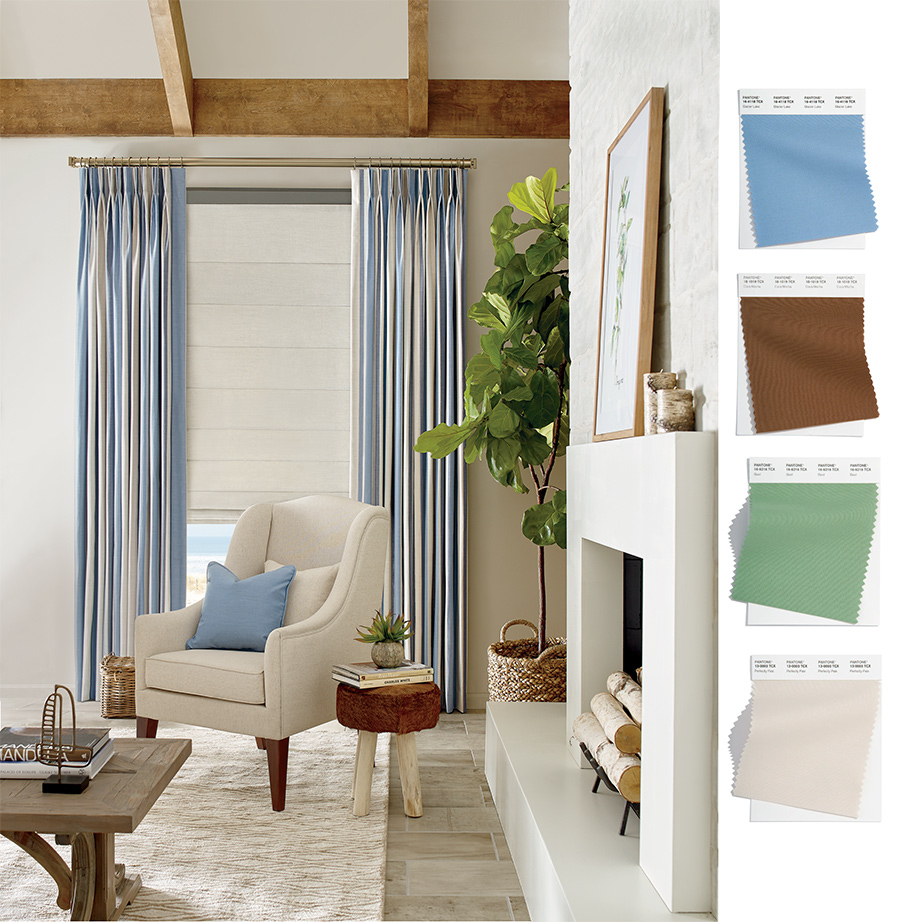 Add in Your Personality
Style is all about showing off your personality. If you've been wanting to lean into your fun side and add some of that around your home, a peppy accent color like Dahlia may be just the place to start. If you're drawn to these vibrant colors, but a little hesitant to paint an entire room that color, some smaller ways to start incorporating them are with throw pillows, artwork, or window treatments.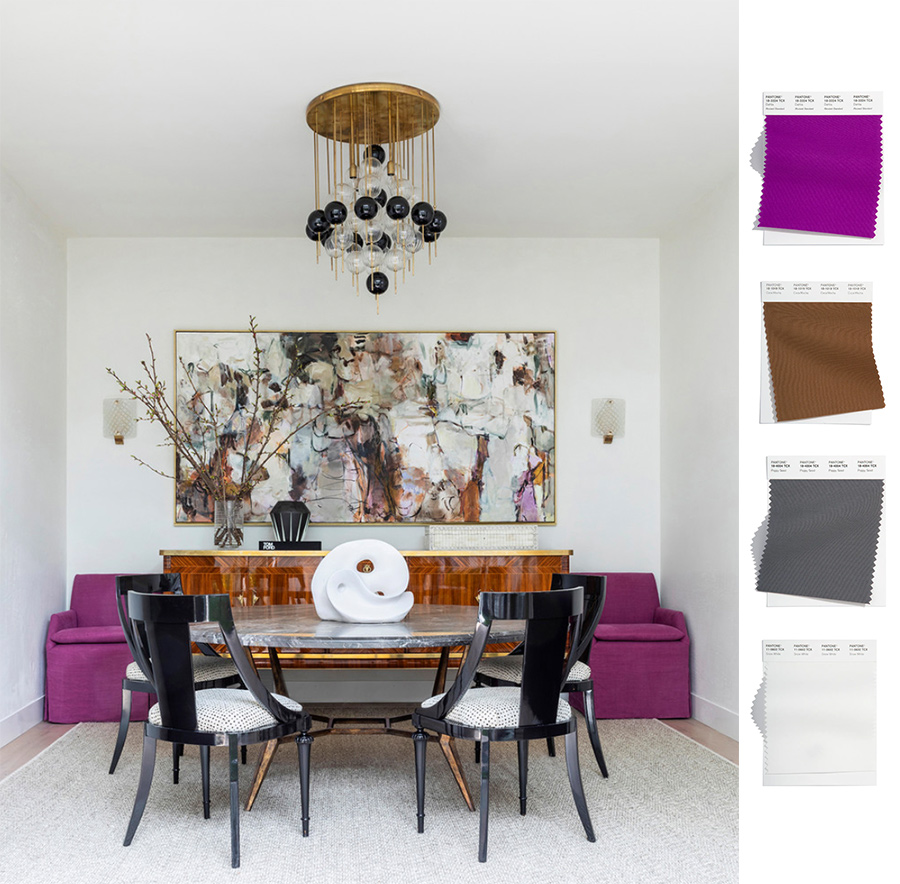 The Upcoming Color Palette 2022, Which Do You Want to Start With?
With these fifteen colors, there's surely a little something for everyone and every style out there! That's what we love so much about Pantone's upcoming color palette 2022. No matter how you're looking to transform your home, these colors are a great place to start. The At Home Blinds & Decor team is also here to help! Contact us today for your FREE consultation.