Uniquely-shaped windows can help to add character, dimension, and interest to any room in your home. While they often look stunning, finding the right window coverings for them that don't take away from their beauty, can be difficult. A few months back we covered the topic of tricky windows, and this post will dive in even further!
What to Consider
There are several main questions to consider when it comes to selecting the window treatments that will dress your uniquely-shaped windows…
What is the direction of the windows?
Do you want the entire shape of the window covered?
Do you prefer stationary treatments or adjustable?
What style do you lean toward for your home?
What are you hoping to gain from your window coverings? Energy efficiency, privacy, convenience, etc…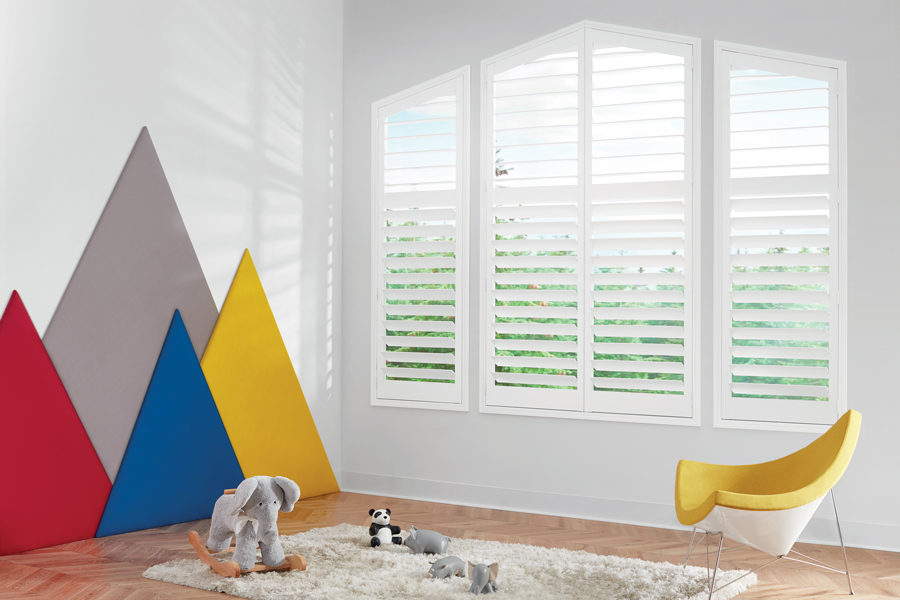 From the Exterior
Not only do these windows add stylistic elements to the interior of your home, but they raise the curb appeal too. The uniquely-shaped windows are sure to be a showstopper, but that doesn't mean they don't have their challenges. Large, stately windows often let in bright light, harsh UV rays, and a lack of privacy. That's why finding the right coverings is key.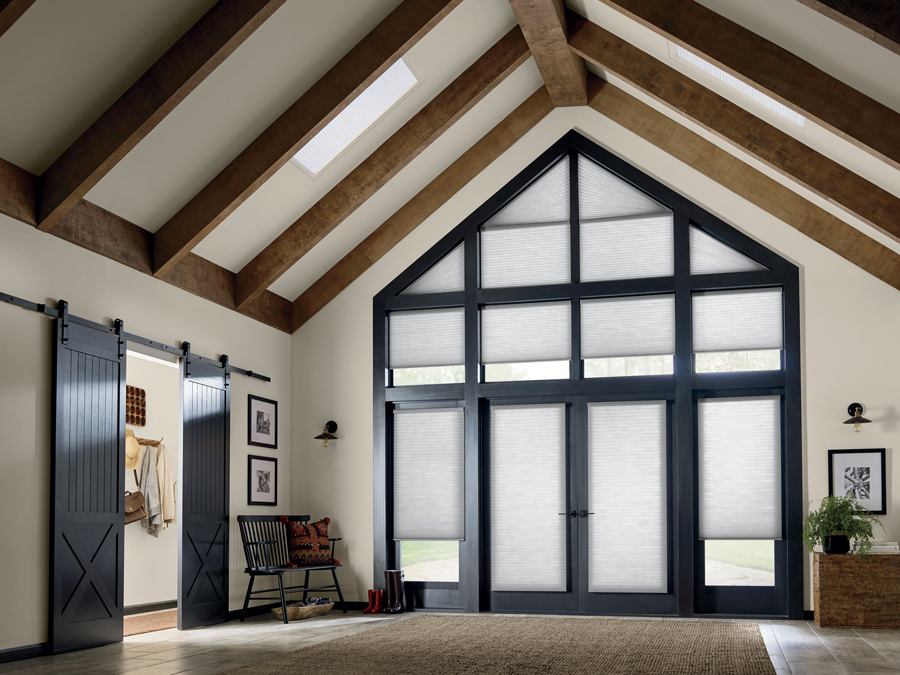 Choose Your Look
Whether you're more drawn toward shutters, shades, blinds, or draperies… we have you covered! Our team of experts will be able to help you find the perfect fit for your space that matches your style and meets your functionality needs. Combining two types of treatments is always a great option also! Adding pretty drapes over shades or blinds will help to add contrast, texture, and warmth.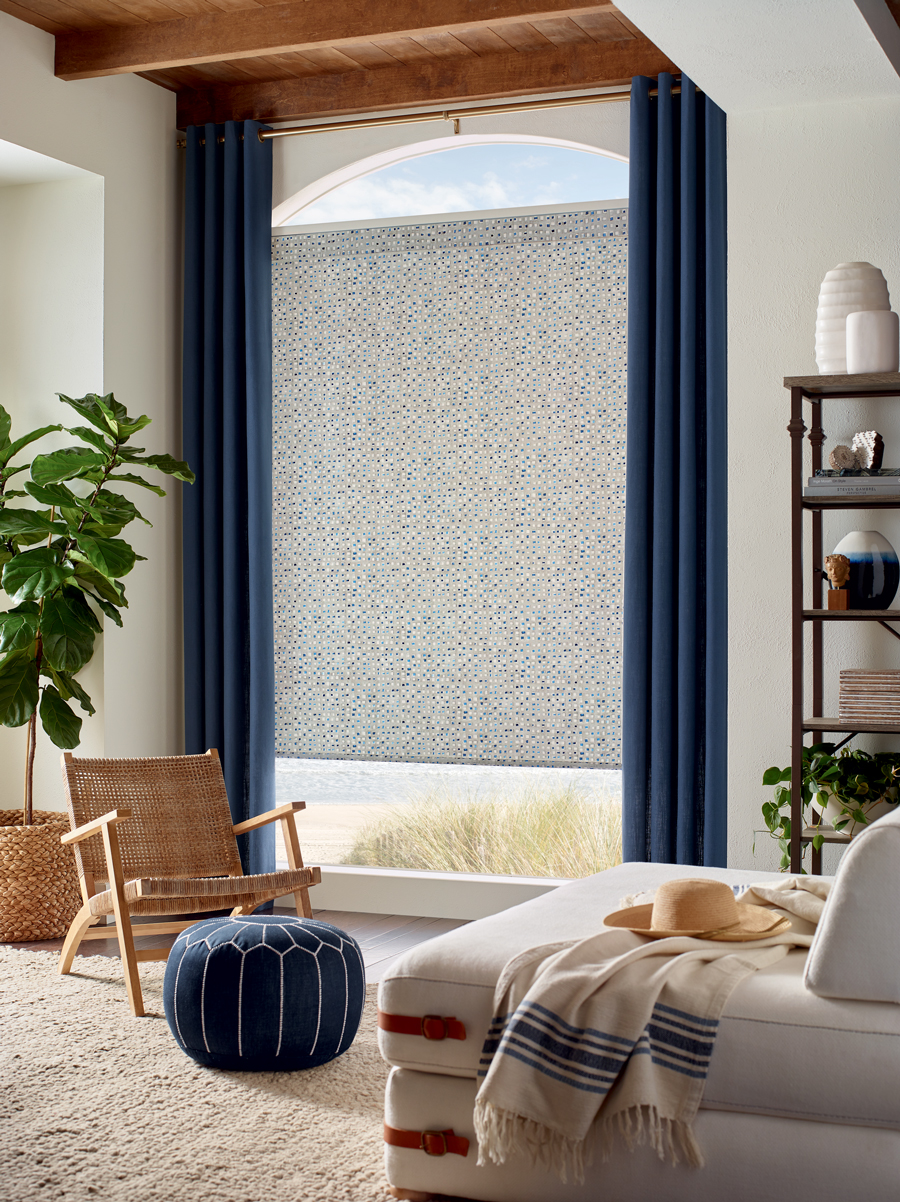 Selecting Coverage
If your windows feature an arch or angle at the top, one decision you'll face is whether you want to cover the entirety of the window or not. Either way, it's solely up to your personal preference! A few aspects to consider when making the choice is the direction of the window and how much natural light it gets, your personal style preference, and the privacy you desire. Taking into consideration the room the window is in is important too. While rooms like a family room or dining room could be more open, a bedroom usually requires more privacy and coverage.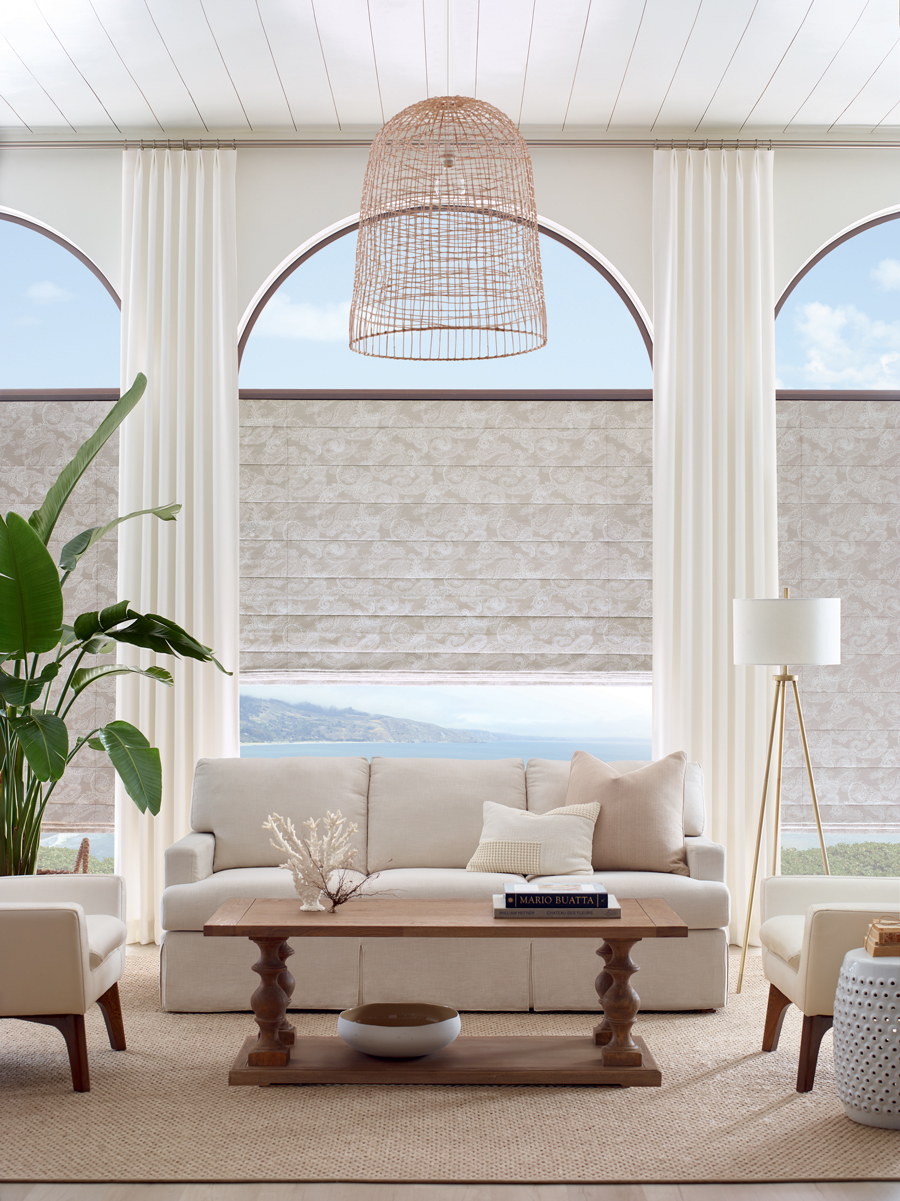 Convenience and Adjustments
One other challenge that comes along with uniquely-shaped windows are adjusting the treatments once they're in place. Hard to reach, tricky angles, and windows being tucked behind furniture can all make it more difficult to open and close the shades as the sunlight changes throughout the day. This is where smart shades come into play! They are easily controllable with an app on your phone, smart home system, or included remote. It's as easy as the tap of a button to position your treatments perfectly depending on where the sun is at.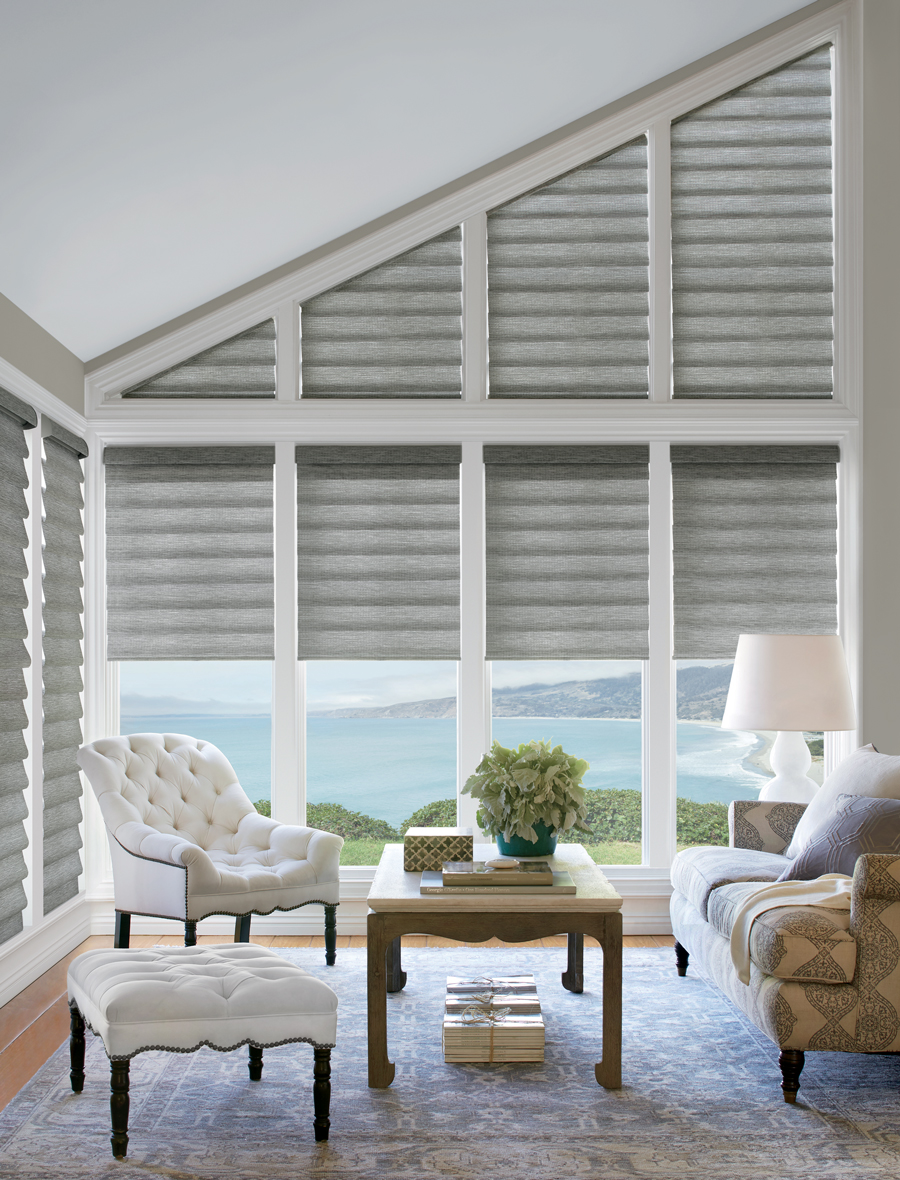 Uniquely-Shaped Windows in Your Home
One thing is for certain, covering uniquely-shaped windows should only make you love them more rather than hide them. With options for arches, angles, bays, and more our team is here to help you dress your windows to the nines… both stylistically and functionally. When you're ready to get started, we're only a phone call away! Contact us for your FREE consultation today.