When it comes to window treatments, there are certain types that are universally favored, and among them are roller shades. However, what many people may not realize is that within the category of roller shades, there are actually seven distinct types of roller shades to choose from. So, take some time to become acquainted with this incredibly popular window covering and find out which one might be your own personal favorite.
Starting with the Newest… 
Our list has to start somewhere so we'll introduce the latest addition to the Hunter Douglas collection: the Alustra Architectural Roller Shades. These window treatments are the epitome of luxury, featuring exclusive Alustra fabrics that create a stunning ambiance for any room!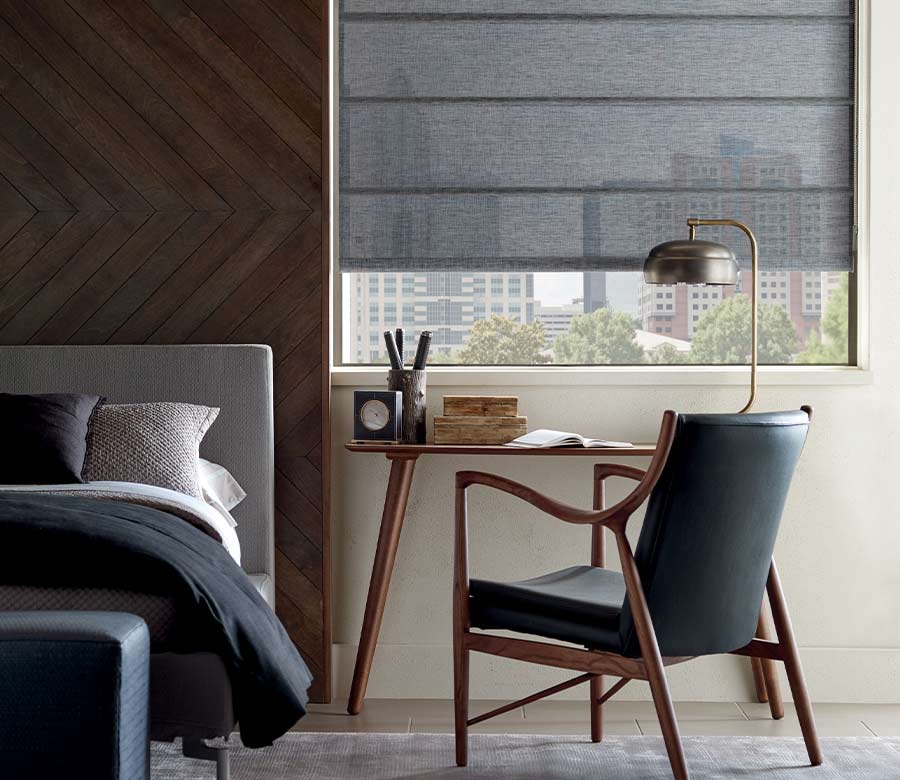 Did You Know? 
Here's a fun fact – did you know that roman shades can roll too? We had to include this stunning product among the different types of roller shades. Even though they appear as stylish, structured roman shades when lowered actually operate like traditional rollers!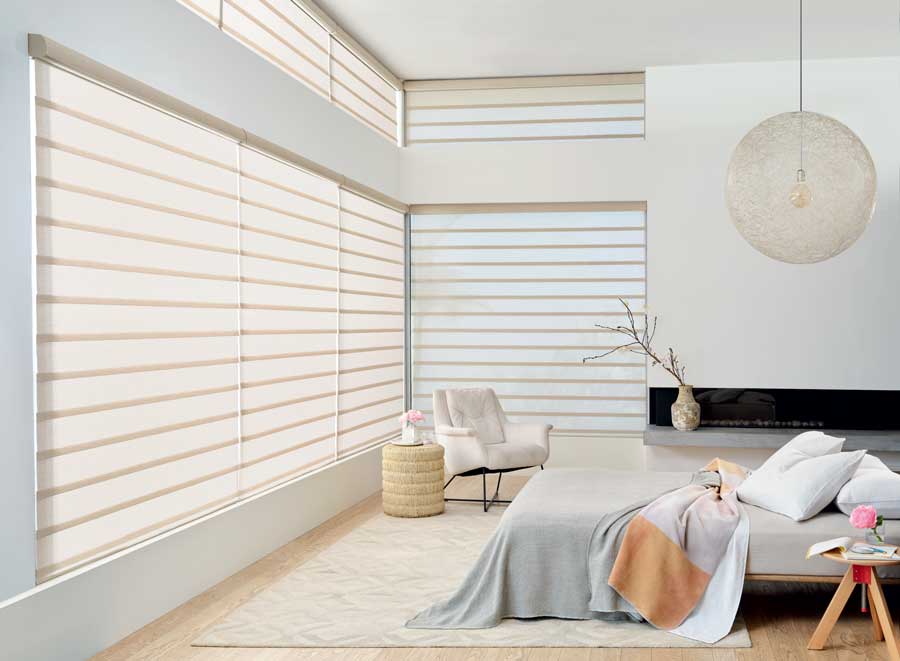 Explore Geometric Patterns
Designer Banded Shades are among the recent innovations in window treatments. Not only do they roll up, but they also have a unique rotating feature. With two layers of fabric, these shades can be shifted when lowered, transitioning from sheer shapes to solid fabrics, providing customizable privacy and light control. An added bonus is that when you want to enjoy an unobstructed view, simply roll them up and out of the way!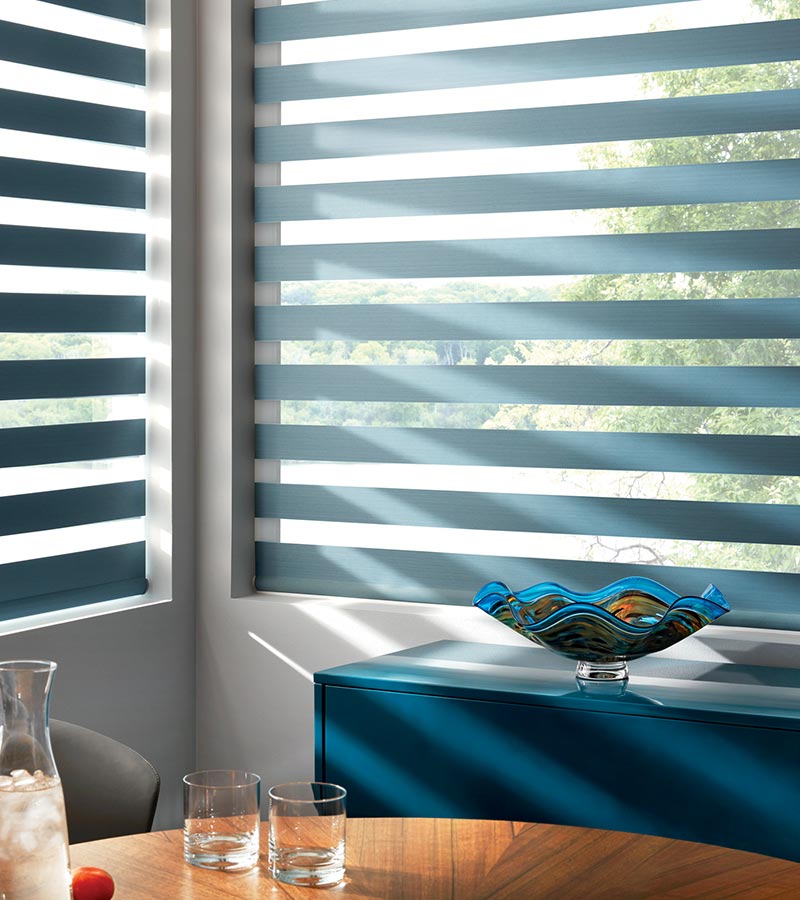 Feel Luxurious
Our Woven Textures Roller Shades are designed to add a unique touch of style to your home. This is due to their premium fabrics, hardware and finishes. You can be confident that you'll be the only one in the neighborhood with these custom window treatments, as they're exclusively available with high-end materials.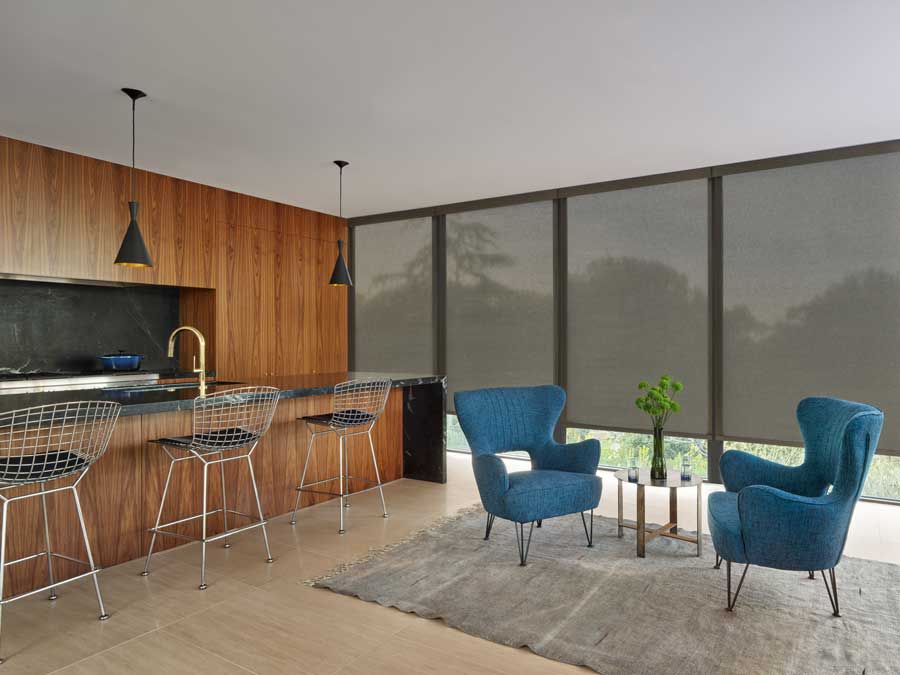 Say Hello to Cellular Shades
Typically, energy efficiency isn't the primary benefit that comes to mind when discussing the different types of roller shades. While they can effectively block the sun, the idea of insulation is probably not at the top of your mind. However, with Sonnette Cellular Roller Shades, this is now possible. The unique honeycomb cells within the shades can flatten and roll into the headrail, making them virtually invisible. When you need to insulate your home, simply lower the shades into place for maximum insulation benefits.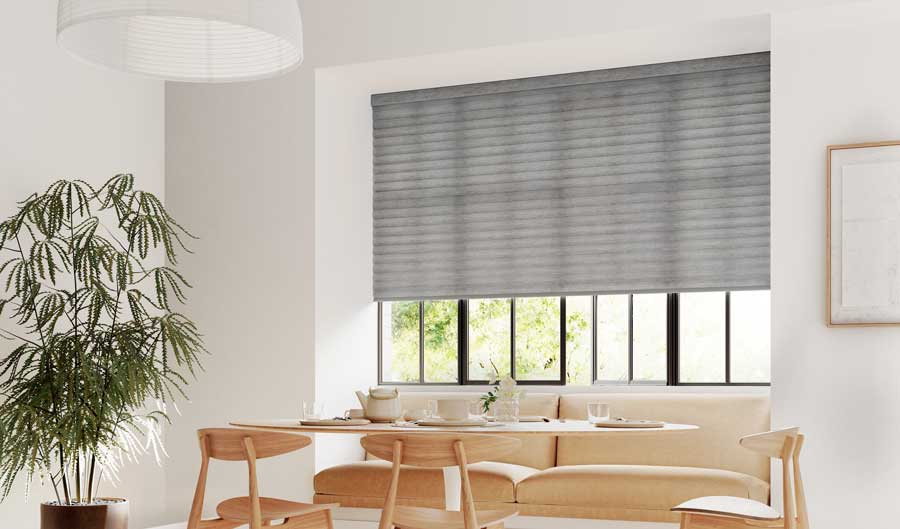 Enjoy Your View
Roller shades have something to offer for every homeowner, regardless of their specific needs. For those who desire UV protection and less glare without sacrificing their view, the Designer Screen Roller Shades are a perfect choice.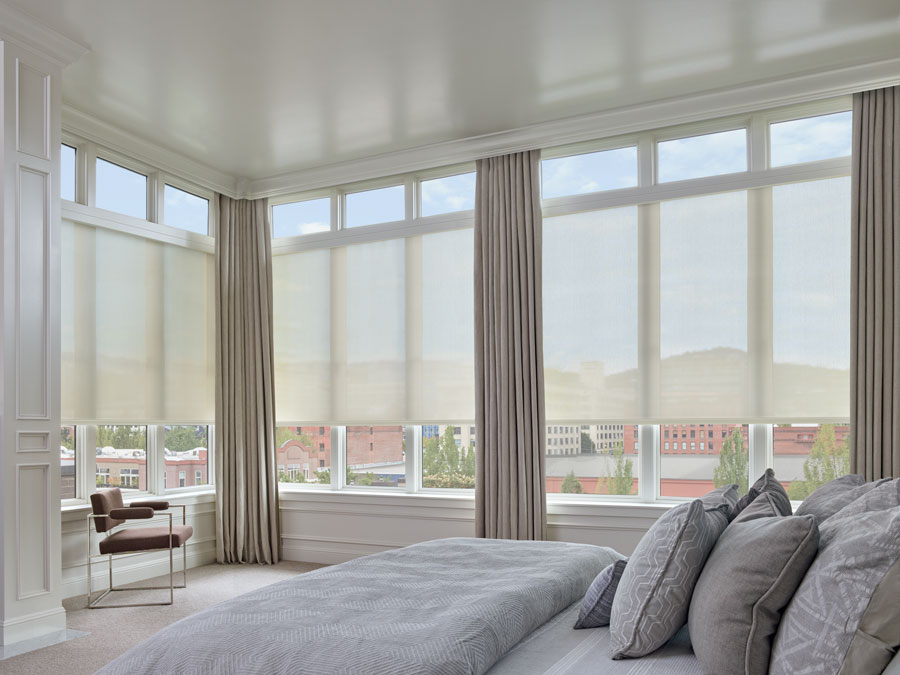 Highlighting the Classic
Completing our list of seven types of roller shades is the original and classic Hunter Douglas collection – Designer Roller Shades. These shades are available in a variety of colorways and patterns, making them a beautiful and functional addition to any home's design.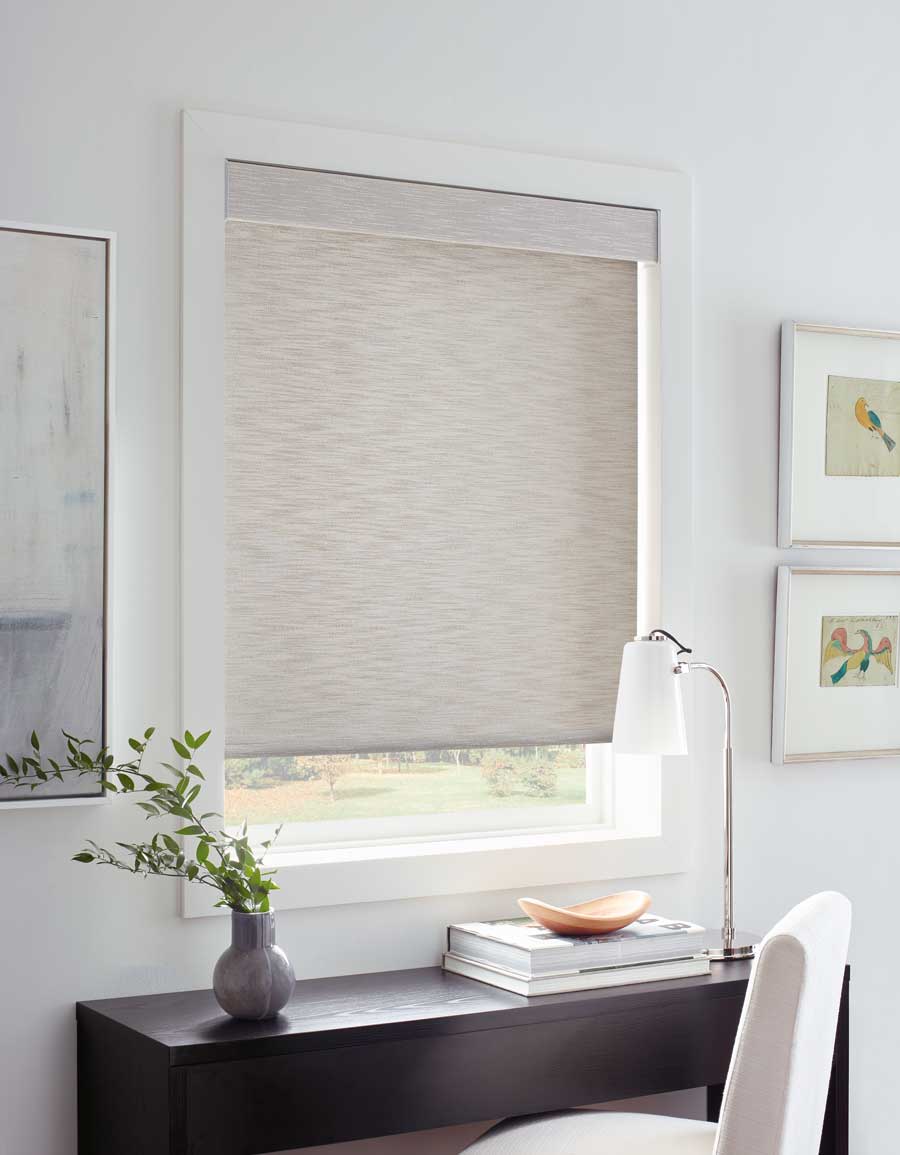 So Many Types of Roller Shades. Which Do You Choose? 
With so many types of roller shades, choosing the right one can be overwhelming, especially without the help of an expert. That's where At Home Blinds & Decor comes in – our team is dedicated to making the process enjoyable and stress-free. Contact our team today to schedule a FREE consultation. We're here to help you narrow down your choices and find the perfect roller shades for your home!