Your family uses the spaces in your home for a wide variety of activities. You shouldn't have to settle for an on/off function of light control. If you haven't explored Two In One Shades before, let us introduce you to the incredible range of control.
Sheer Window Treatments + Light Blocking
Living in Florida, you've got to love the sun. As intense as it is, there are times when direct rays are just too much. That's why fellow Floridians would tell you they love sheer window treatments. The sheer fabrics soften the harsh sunshine, reduce the glare and provide a layer of UV protection. But, what if that gentle glow wasn't enough? Are there times when you want to block the light out? Thank goodness there's an answer! Many of our sheer fabric collections, also have a Two In One Shades option…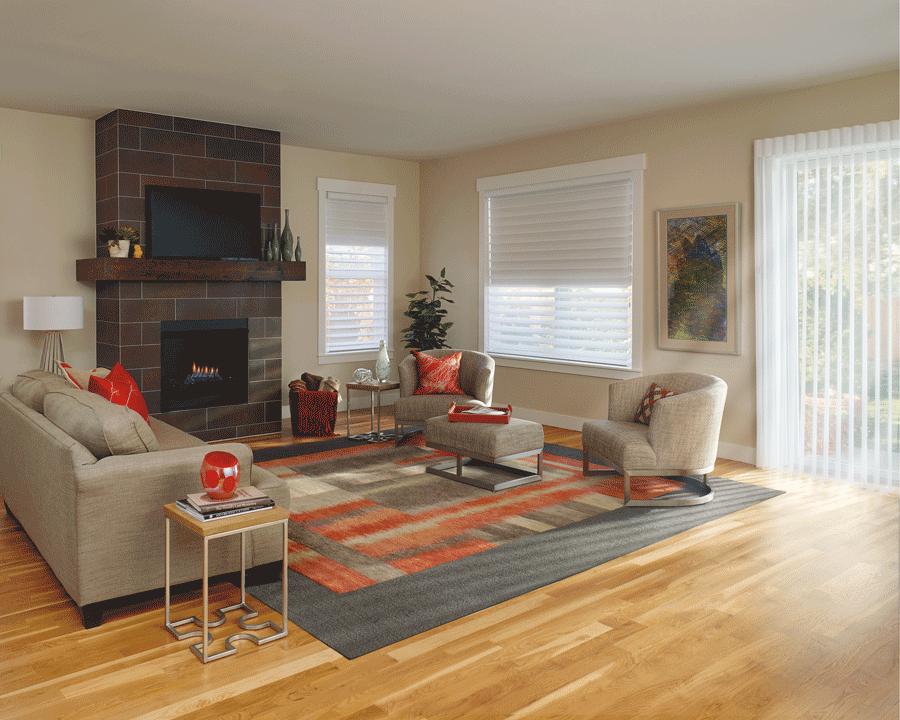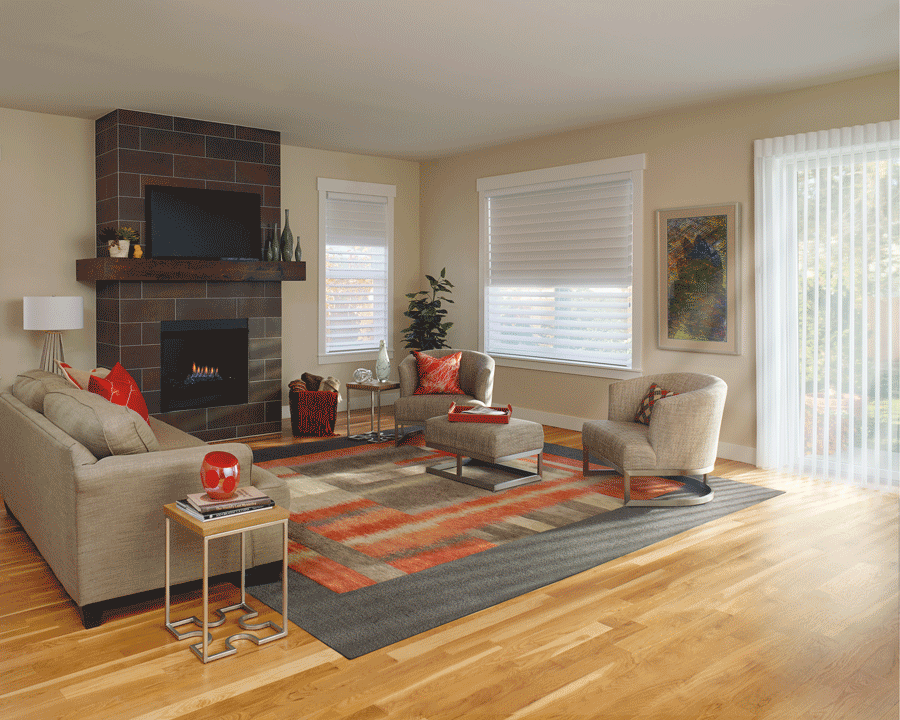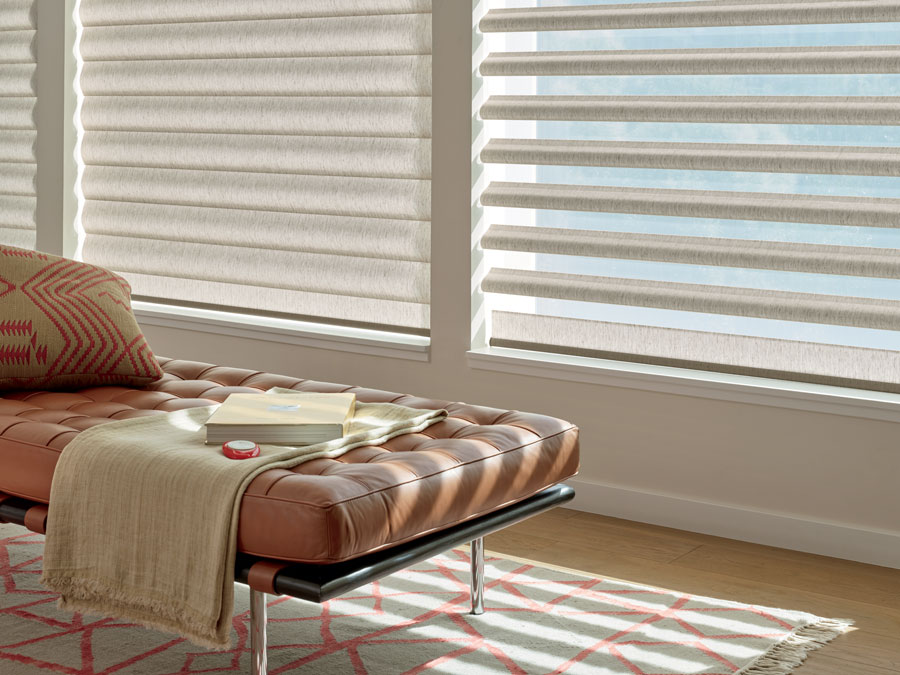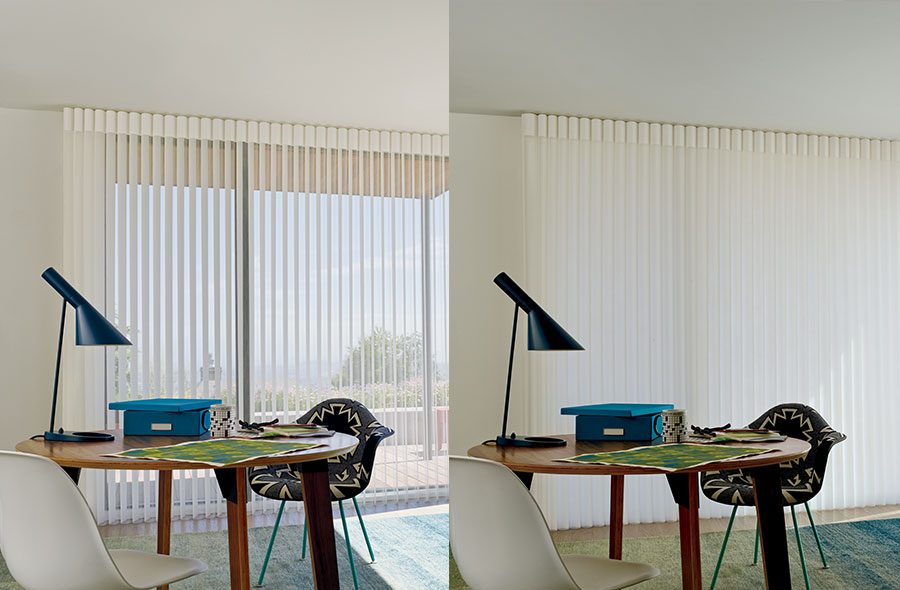 Save Energy While Enjoying Natural Light
If the light is intense, that's nothing on the heat. Florida sunshine has a way of heating up your home so it feels like a sauna during the day. The Duolite feature can help you maintain a level of natural light, while enjoying a comfortable temperature. Duettes cover the entire window with cellular pockets–but the light control can change from soft light to room darkening, depending on how you adjust them up or down. The newest innovation comes to us from the Woven Woods collection. Choose to lower the light filtering woven shade, or lower the secondary cellular shade to gain energy efficiency and room darkening.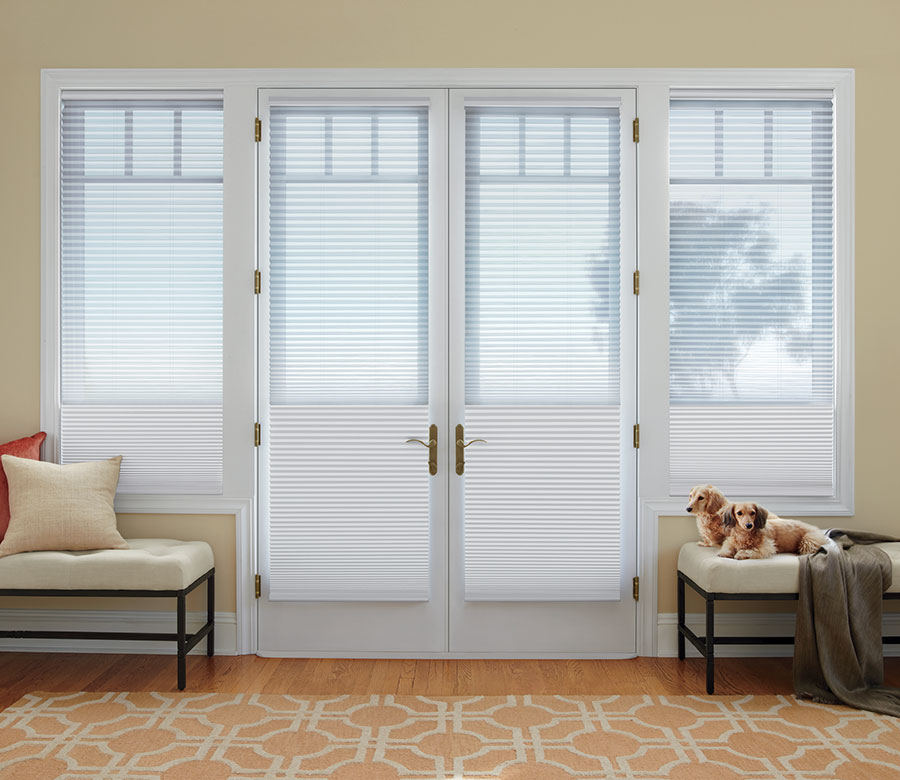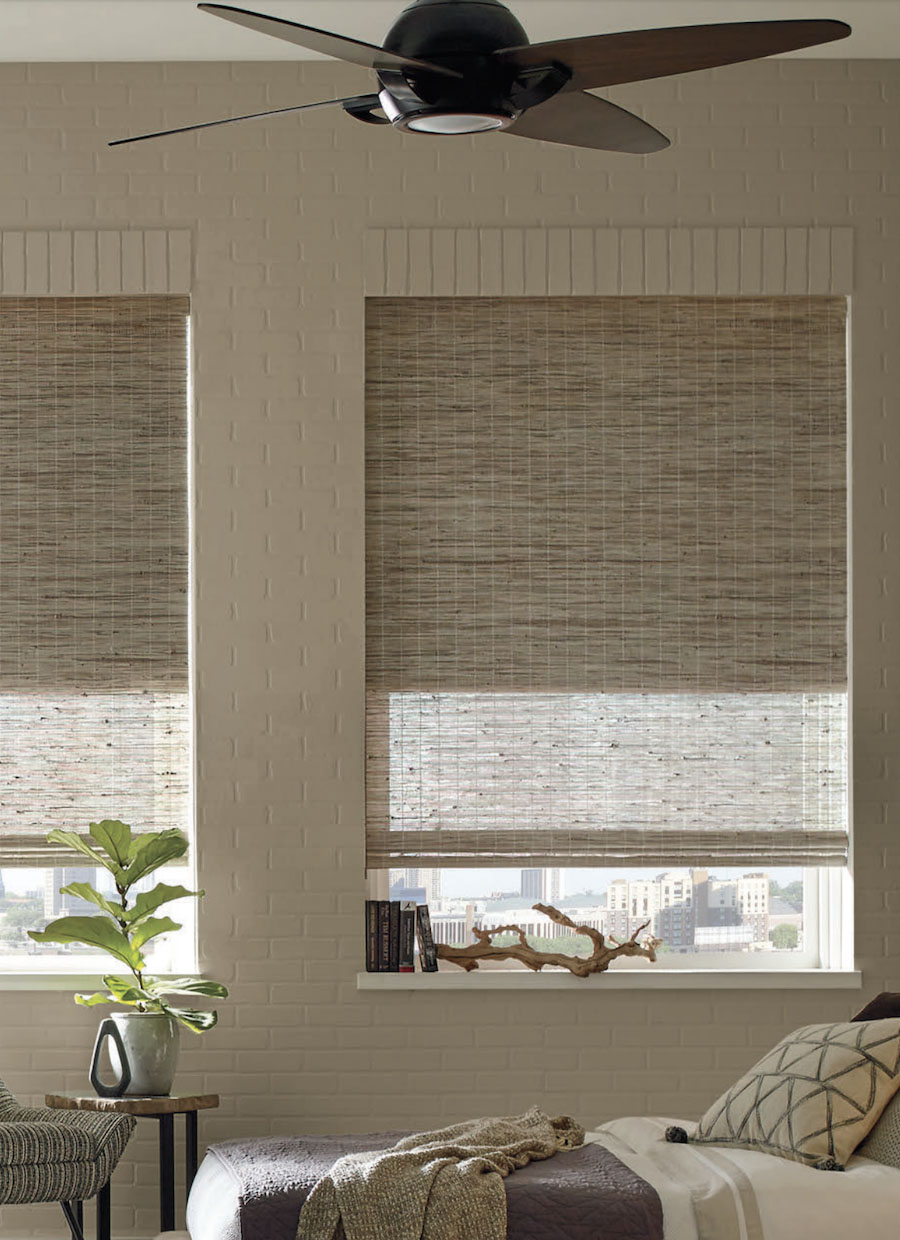 The Classics: Romans, Rollers & One New Twist
When we think window treatments, there are some classic designs that come to mind. Romans and rollers have established themselves as favorites over the years. That's one of the reasons we love that these shade systems are both available as Two In One Shades. Just when you think you can't make a favorite any better, innovation steps in! Speaking of new additions, we'd love to show off the "twist" on rollers that was introduced just a few years ago! The Designer Banded collection layers sheer fabrics and solids, rotating slightly to transform the atmosphere with a stunning appearance.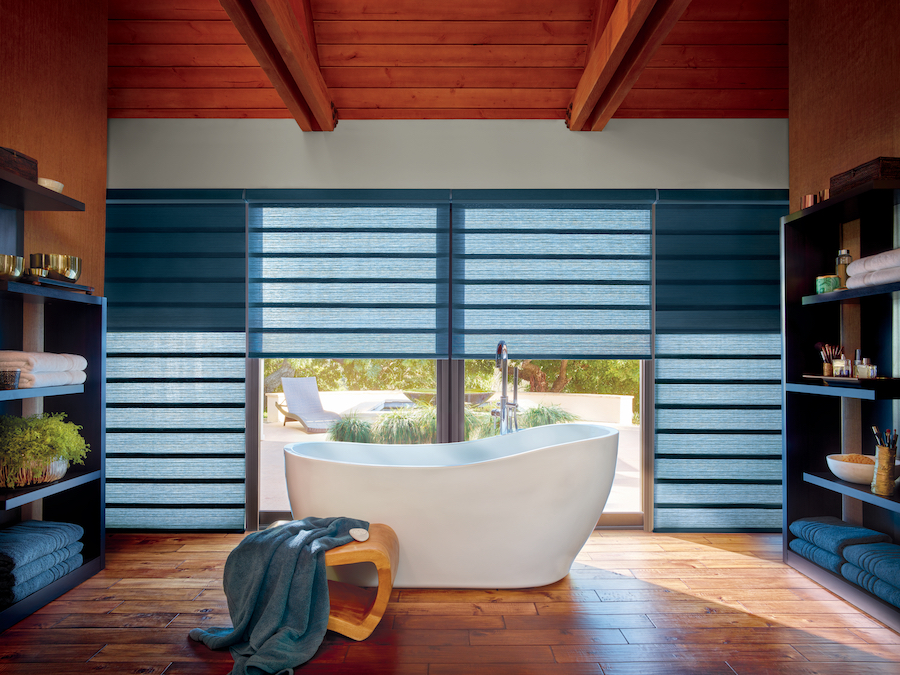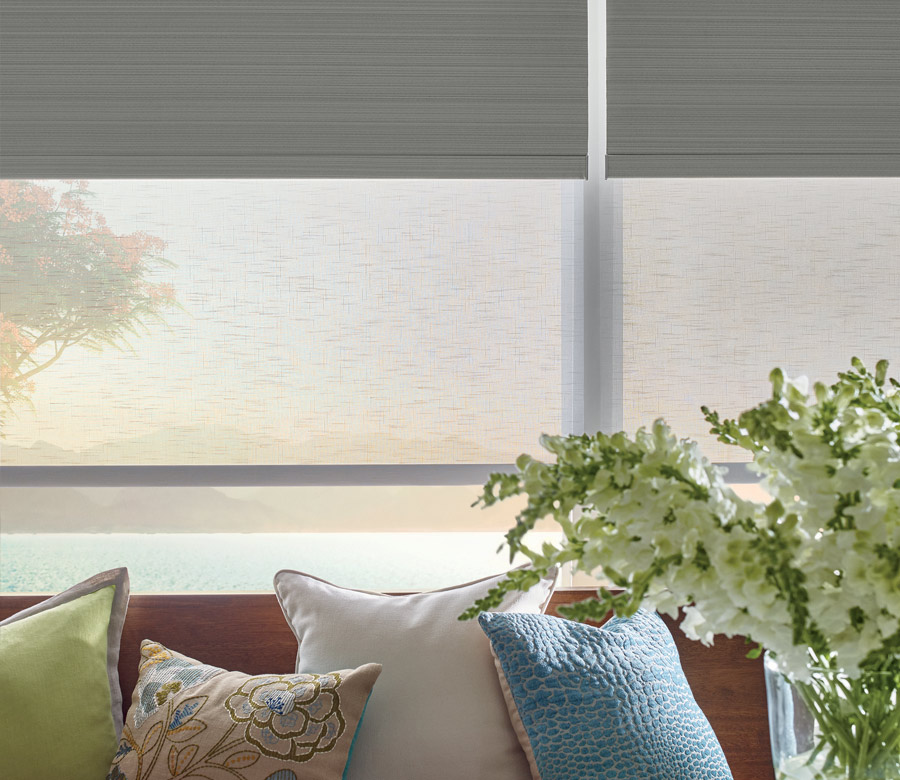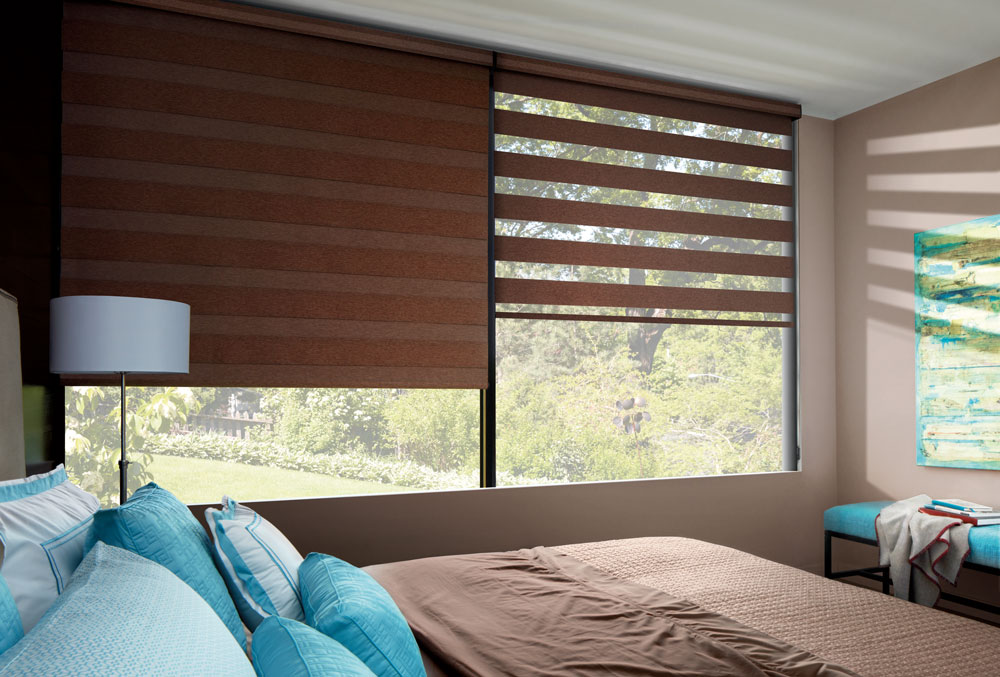 Two In One Shades: Custom Control
If you love the idea of customizing the light in your home, we've got the widest range of light control options available! You can have your light and block it, too! Come in for a visit at our Fort Myers showroom to see everything in person. Then, schedule your FREE consultation so we can come right to you to help you create the perfect atmosphere in your home. Get in touch today!