If you love your landscaping and outdoor spaces, your patio doors are no doubt an important focal point for your home. The right window treatments can take your sliding glass doors or french doors from just looking like an exit, to being a stunning feature that highlights your beautiful views and unites your indoor and outdoor living spaces. We've gathered together some tips for choosing the right french door shades, as well as some lifestyle upgrades to consider. You'll have all the info you need to add some style and function to your home with the perfect new french door shades!
Function That Matters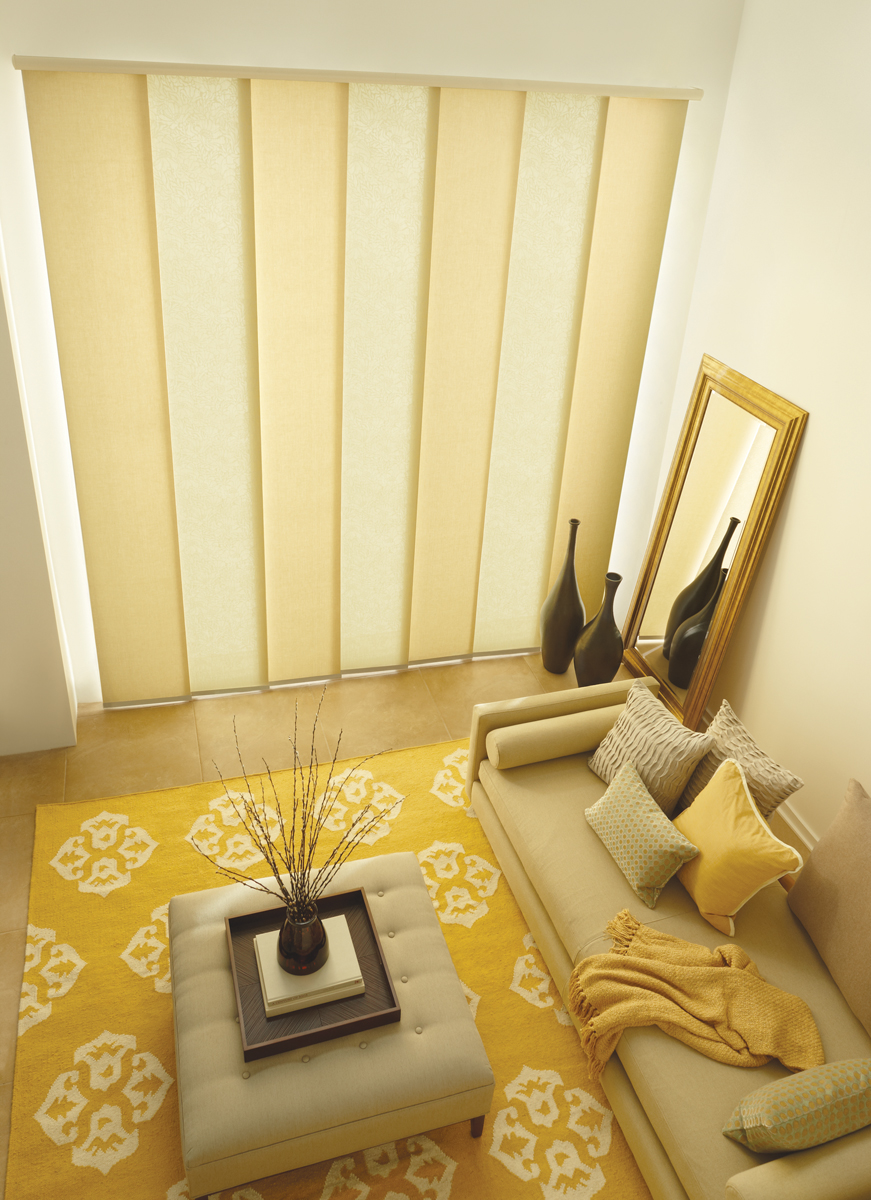 When it comes to choosing the right french door shades, there are some unique issues to consider. High-traffic areas allow the area around patio doors to collect dust, so you need a window treatment that's easy to clean. And while your patio doors can be a great source of natural light, without proper control, too much direct sunlight can cause serious problems! You also want to consider the view–french door shades with maximum view-through are a great way for you to enjoy your landscape. We've taken all of this–plus low-profile design that works with your patio door handles–into consideration for you. We've come up with some fantastic options we think you'll love for your next french door shades!
Luminette Privacy Sheers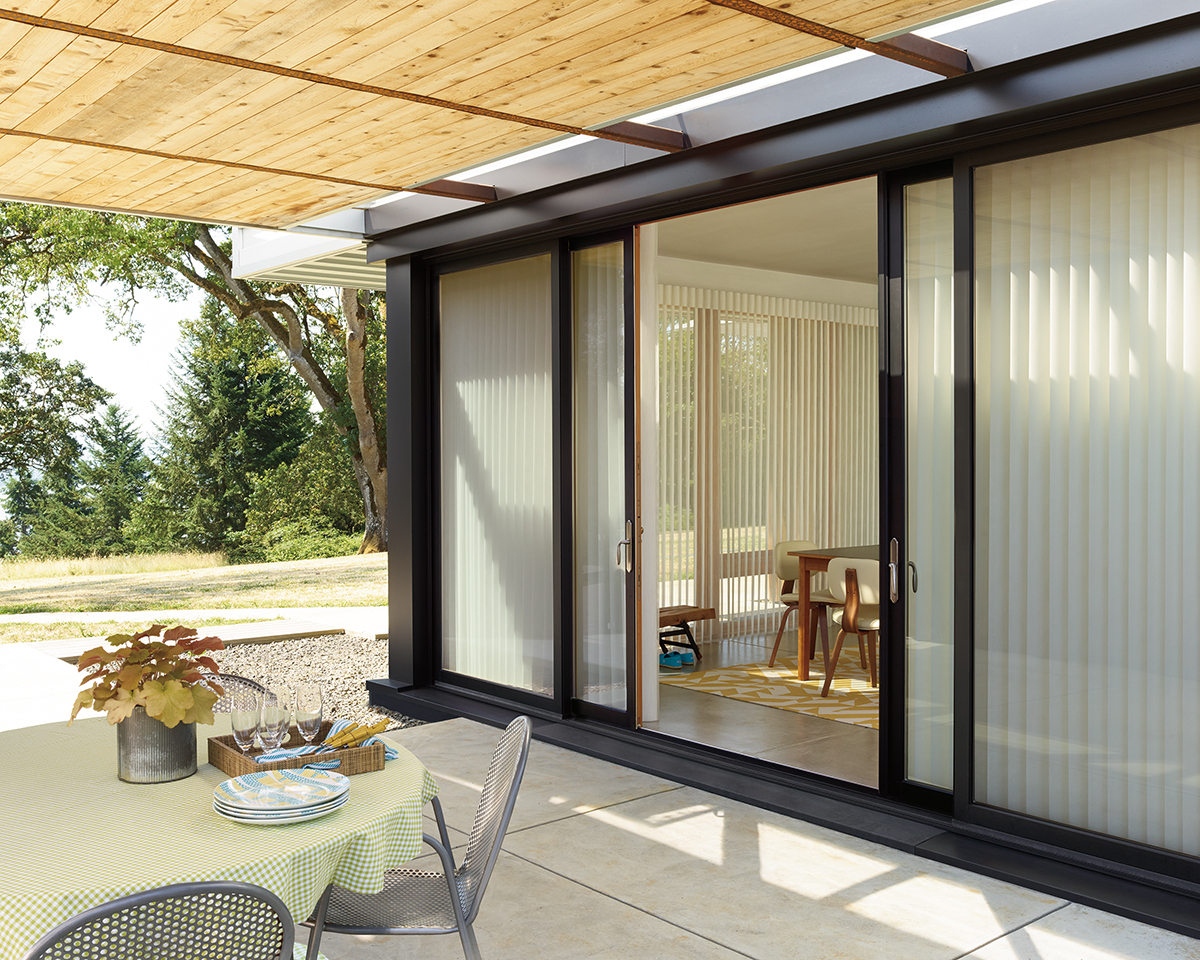 Luminette Privacy sheers offer terrific solutions for your patio doors. Luminettes come in an array of fabric choices, so you can choose the right opacity for a perfect balance of light control and view-through. Constructed with rotating vanes, Luminettes eliminate harsh glare by distributing light evenly throughout your room, solving overheating and annoying glare, while adding a gorgeous, soft ambience to your room. Soil and dust resistant, Luminette Privacy sheers add sophisticated style that keeps looking good with minimal effort–they are an excellent choice for your next french doors shades!
Silhouette Sheer Shades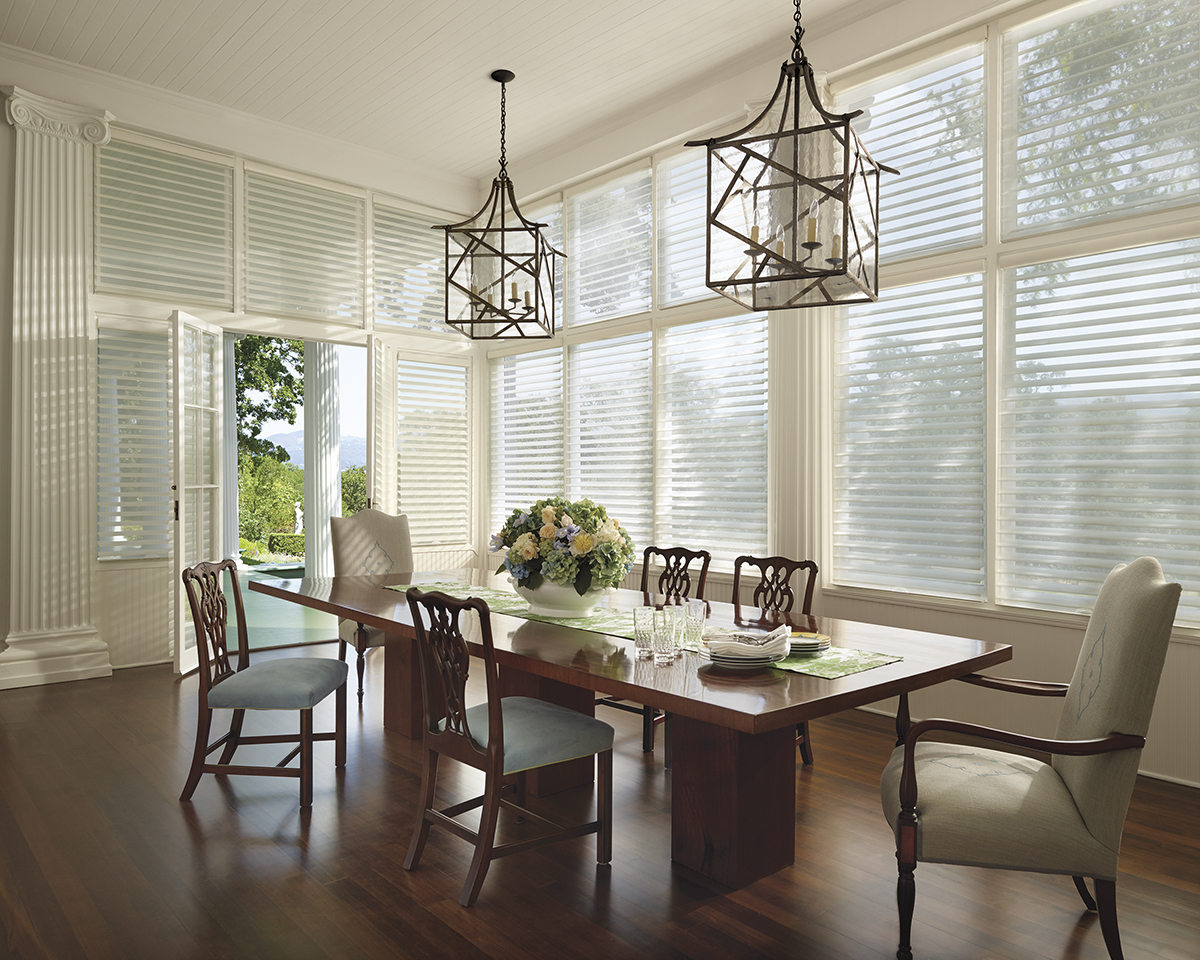 Silhouette sheer shades are another brilliant option for upgrading your patio door window treatments. These beautiful shades have the strength to shield your furniture and valuables from harsh UV rays that dull your walls and damage your furniture, but they're also made with your view in mind! With nearly invisible floating vanes in sizes up to 4 inches, Silhouettes allow for a fantastic view that makes your outdoor space a part of your home! Specially treated to repel stains, they provide a clean, delicate feel to your room.
Plantation Shutters
You may not think of plantation shutters when looking for french door shades, but they're packed with style and efficiency for your patio doors! Easy to maintain shutters offer superb charm and classic elegance to any room. Simple operation means adjusting for privacy and light control is a breeze! Secured in place, plantation shutters move with your patio doors, making them perfect for high-traffic areas. And they're highly customizable, so you're sure to get a perfect fit around door handles. Plantation shutters are definitely worth considering when choosing your next door window treatments, whether you choose french door shades or shutters.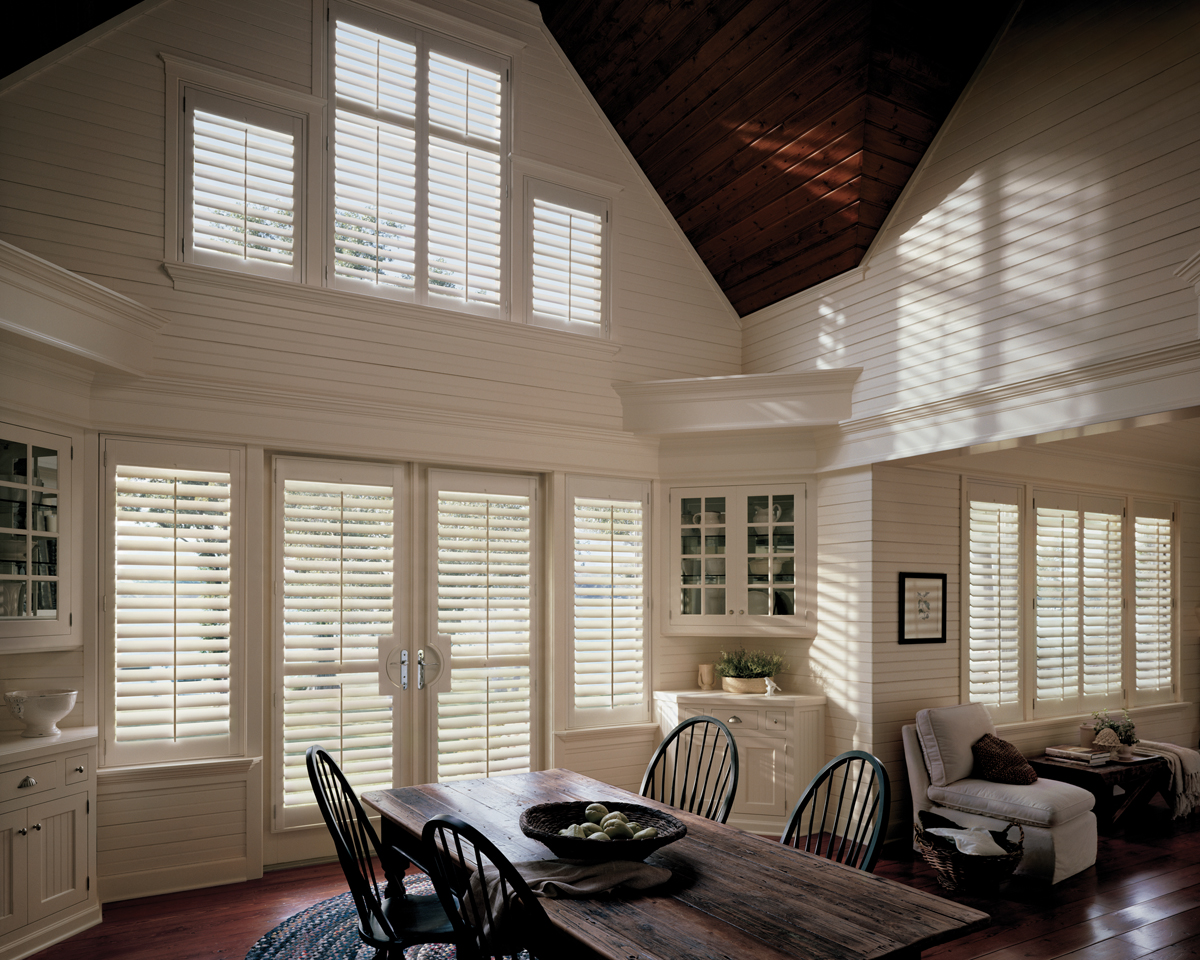 Now you know that Luminette, Silhouette, and plantation shutters will work with your patio doors–but we have even more! So many of our window shades will give you the best in light control, privacy, and view–are you ready to choose your favorite? Contact us today to schedule a free, at-home consultation. We'll bring these stylish options right to your door, so you can see the impact they could make for your home and lifestyle, and choose your best french door shades!