You & your floor to ceiling windows. Was it love at first sight? Did you get a little weak in the knees when you first saw magnificent views and gorgeous light flowing into the very place you would call home? How about now? Are you still in love? The day-in day-out reality of large windows can be a struggle. From frustrating glare and uncomfortable temperatures to privacy and UV concerns, the issues these windows bring to your home are not what you fell in love with. But, you don't have to suffer. Adding custom window treatments can solve all of the problems and restore your relationship with your floor to ceiling windows. Not only that, but they'll add a designer look and stunning style to your home. So, if you need solutions, take a look…
Enhance Your View & Style
You might be thinking, "Window treatments?! There's no way I'm covering up my incredible view!" We get it, and we're not suggesting that you shut out the dynamic and breathtaking landscape that your floor to ceiling windows offer you in your home. We actually want to help you enhance it.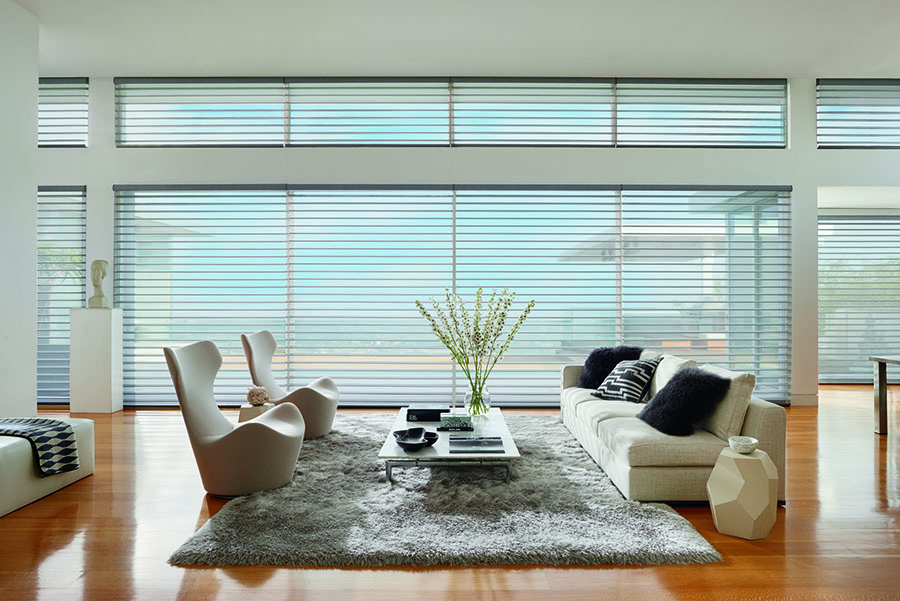 Our collections of Sheer Shadings, Designer Screen Shades, and Roller Shades feature gorgeous fabrics that allow you an amazing view-through–even when your shades are in the lowered position. With custom window treatments, you can have your view, the benefits of window coverings, and upscale styling. Perfect!
Love the Light
Your floor to ceiling windows draw in beautiful natural light that fills your home with its cheerful energy and creates an awe-inspiring atmosphere…sometimes. Other times, brightness overwhelms your spaces and glare gives you a headache. Without control, sunshine has free rein to flood your home wherever and whenever it wants. And, there's nothing to love about that! The light that enters your home should do so on your terms.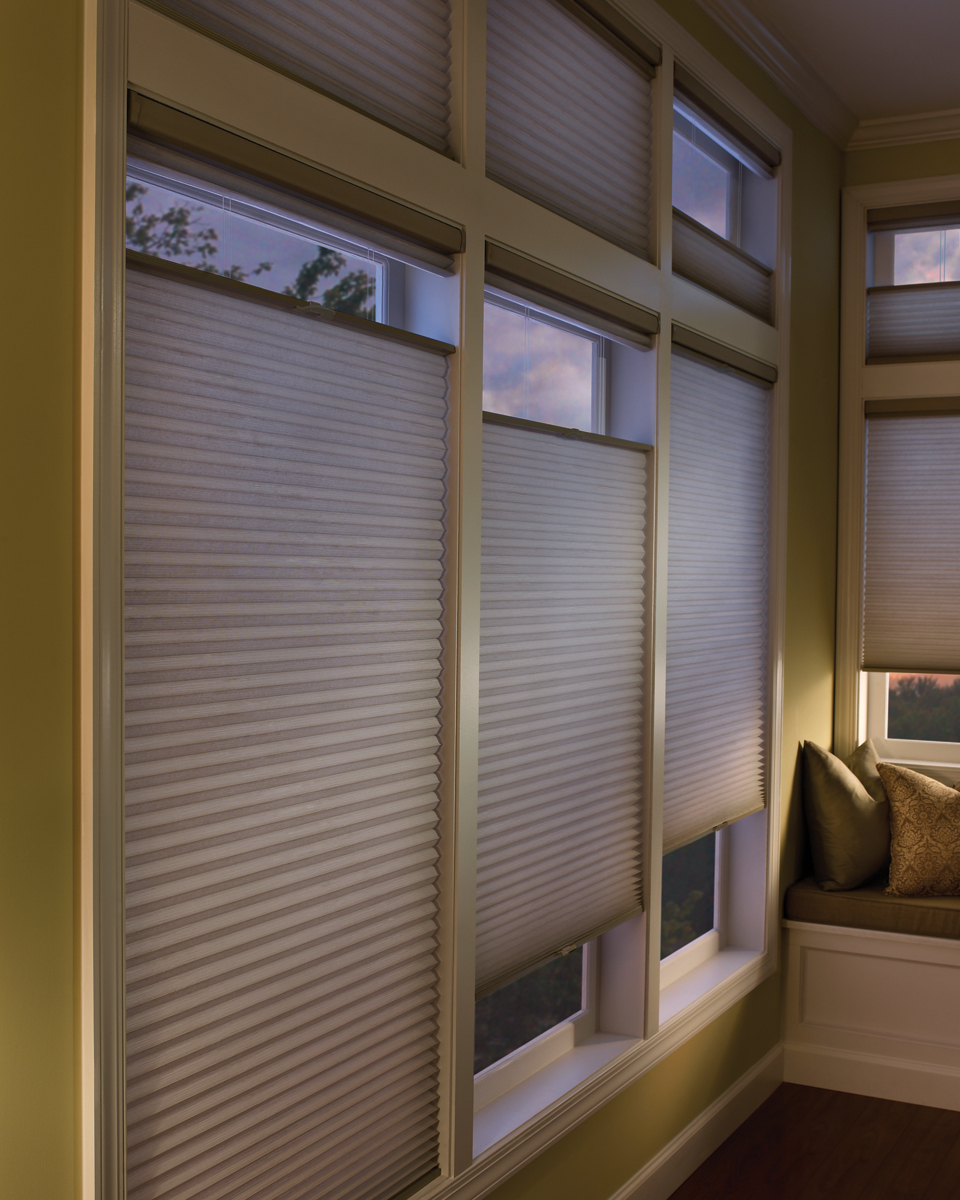 The right window treatments put you in control. Customizing the opacity, direction, and features, you can set a spectacular scene–one without incessant light, damaging UV rays, and unyielding glare. You can even choose a dual shade system that provides a range of light control from room-darkening to light-filtering. Loving the light from your floor to ceiling windows just got a little easier!
Live In Comfort
Does the mere thought of the heat your floor to ceiling windows bring in make you want to run? Escaping from your own home might feel like the only way to deal with the uncomfortable temperatures–especially in the summer. And what about privacy–well, lack of privacy, really. As daylight dwindles, you and your home are put on display, and that's just not comfortable.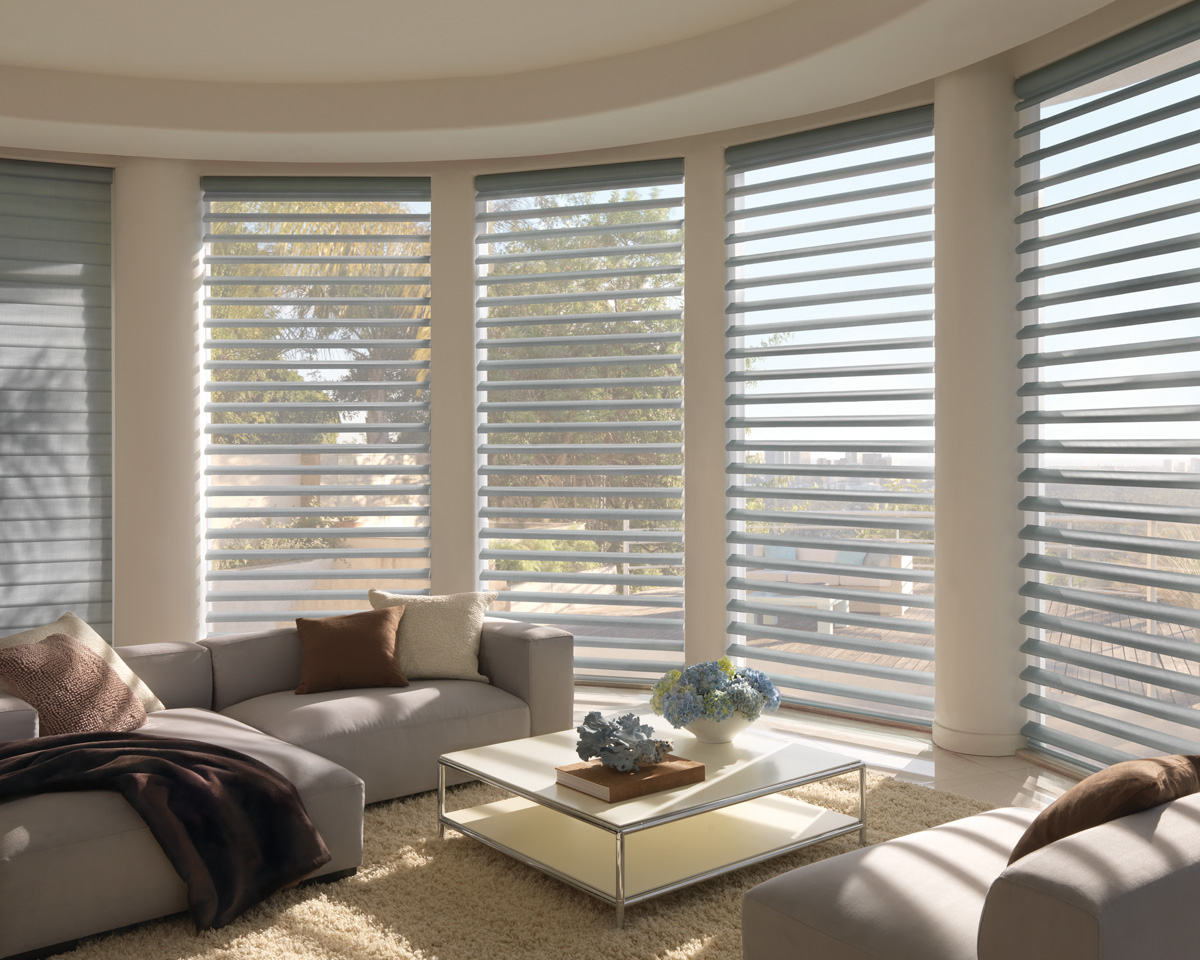 If you find yourself sacrificing comfort because you have floor to ceiling windows, you're not alone. So many of our clients come to us fed up with all the discomforts their windows cause. When they discover energy-efficient shades, features like top down bottom up, and PowerView® Automation, it's a dream come true. You can have floor to ceiling windows and live in comfort, and we'd love to show you how.
Floor to Ceiling Windows: Fall In Love Again
Your floor to ceiling windows are an incredible asset in your home. Grand and gorgeous, they let in illuminating natural light and show off spectacular views. But, the issues that come along with them can really weigh on you and your lifestyle. It's time to get the solutions you deserve and love your windows again! Coming to you with ideas, inspiration, and advice, our design experts can help you increase the comfort, style, and enjoyment of your home. Contact At Home Blinds & Decor for a free, in-home consultation, and let's get started today!