Florida may not see below zero temperatures, but the winter months certainly bring a chill. Because of this, energy efficiency is the best way to control our home's environment so that we're comfortable year-round. The latest innovations give us control over temperature, light, and privacy, which allows us to personalize every room depending on what we want. The best part is, energy efficiency saves money and provides comfort. Is your home energy efficient? Need ideas? We're here to help!
1) Get the Newest Technology
It's no secret that technology is a huge part of our society. We love to have the newest gadgets or cell phones. Technology adds convenience to our lives, and it's truly amazing. Now, with the latest innovations, energy efficiency is becoming easier. Smart home integration systems give us automatic control over our homes. Hunter Douglas has teamed up with popular home integration systems, giving us the option to have motorized blinds.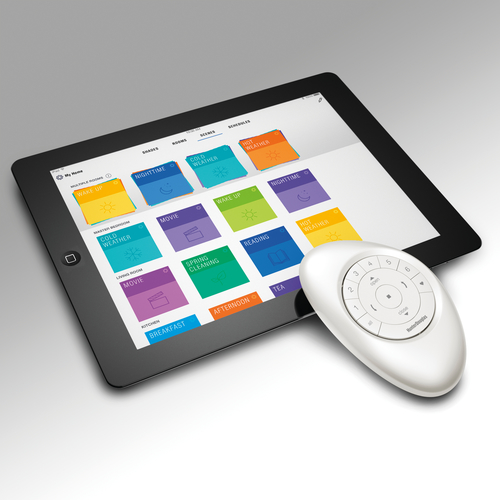 PowerView® Automation gives users the option to create and save schedules. Do you like to wake up to the peaceful glow of the morning sun? Program it into your device, and watch as they automatically adjust right on time! Is privacy important to you? Save your settings so that you'll have all the privacy you need. You can even adjust your motorized shades with a remote, or a phone app. This adds convenience, and lets us create the atmosphere we want.
2) Use Natural Light with Daylighting
Having the right lighting in your home is important for comfort and ambiance. Energy efficiency is a top priority when it comes to lighting. We now have light bulbs that use up to 80% less energy. But, with Daylighting, you can make lighting your home easier and cheaper. Daylighting uses natural light to illuminate your space. This doesn't mean keeping your windows bare, though. Allowing too much light into your rooms can cause damage to your furniture and make your space feel like a hot oven!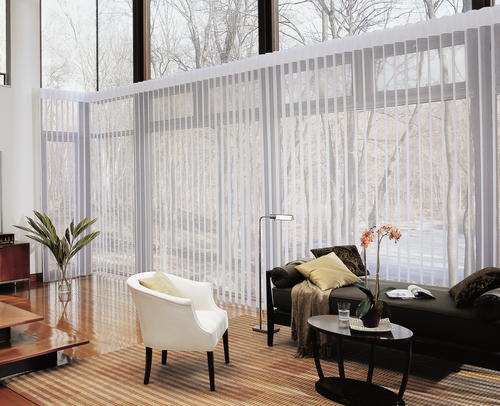 The key to Daylighting is finding the right window coverings. Sheer shadings can bring in soft, filtered light. Top down shades spread light across your ceiling, leaving your room illuminated in a gorgeous glow. They also give you the privacy you need. The right window treatments will help you achieve your perfect environment.
3) Get Some Help–From Us!
As we said, energy efficiency is important to creating the environment you want.  We understand you're busy, and energy efficiency may not be the most important thing on your list, but it's important to us–so let us help! Our experts know what it takes to make your space great.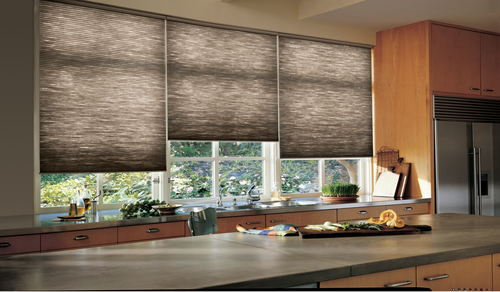 Are you looking to add style to your home? Do you need insulation? How about room darkening to enhance your sleep? Whatever is it you're looking for, we're ready to help you design. Energy efficiency will create the right lighting, privacy, and give you control–what more could you need?
Energy Efficiency: Let's Get Started
The environment you deserve is just around the corner. Energy efficiency doesn't have to be complicated. If you have questions, we're ready to answer them. Our experts will come to your home for a free, in-home consultation. We'll bring product samples, different colors, and personalized advice. Contact our team at At Home Blinds to get started!