When a new trend appears, when a new color is announced, how does it make you feel? The Pantone Institute's Color of the Year 2017 was announced just days ago. Full of the rejuvenation of springtime, Greenery has leapt onto the fashion scene–soon to be headed into home decor. Following the calming shades of 2016's rose quartz and serenity, Greenery might seem like a bit of a shock. Once you adjust, we'd love to show you ways to embrace this exciting shade and make it your own. After all, the intention behind Greenery as Color of the Year 2017 was thoughtful and promising…
Where Did It Come From…?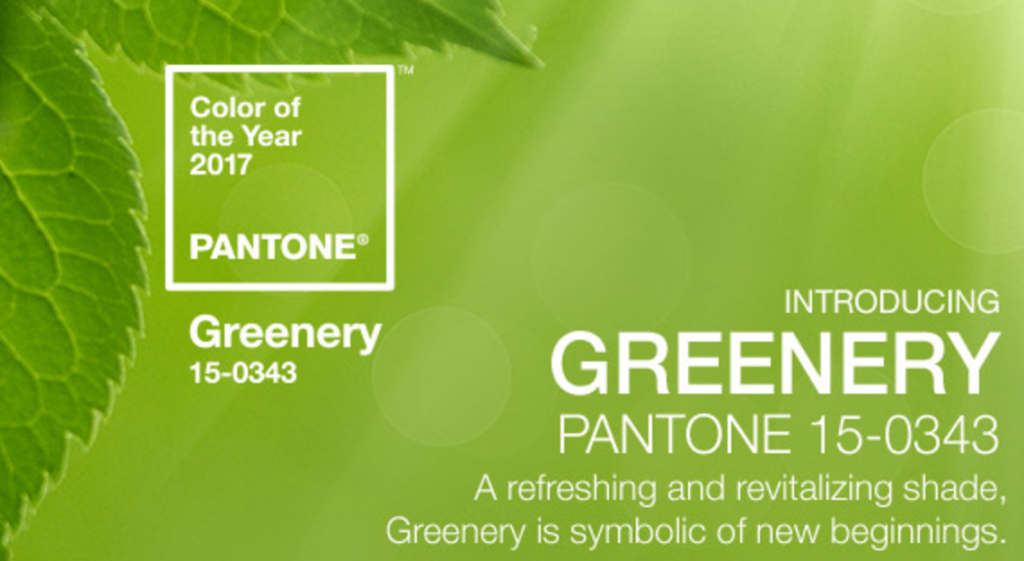 "Greenery bursts forth in 2017 to provide us with the reassurance we yearn for amid a tumultuous social and political environment. Satisfying our growing desire to rejuvenate and revitalize, Greenery symbolizes the reconnection we seek with nature, one another and a larger purpose." ~ Leatrice Eiseman, Executive Director of the Pantone Color Institute
What Can You Do With Green?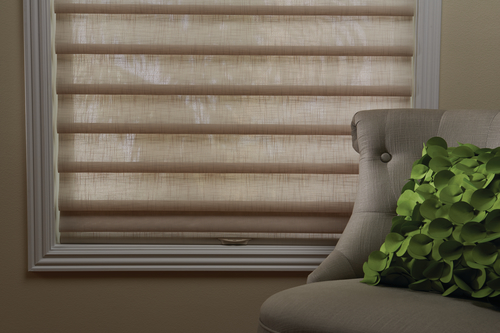 Over the years, we've seen shades of green come and go, but the Color of the Year 2017 feels slightly different. The message it sends is embedded in both societal and political movements, and frankly, we all need a bit of cheer in our lives, don't we? Incorporating this color seems like it could be fun, but where do you start? Luckily, our At Home Blinds & Decor team can help you find your way! We offer home design and decor for your style, bringing fabric swatches and inspiration to life! It's an A to Z process, and we'll be with you every step of the way! Take a look at some of the ways we can help you bring the renewal of springtime into your home with Greenery!
Frame Your Windows in Springtime Style.
It's amazing what an inspirational color can do for your windows. Whether you want an awe-inspiring scene with stationary drapery panels, or functional fabrics that can provide both beauty and necessity, we can create custom draperies for your home…in your favorite rejuvenating hue! Better yet, with a layered combination of draperies and window shades, you'll create a personal look that will fit your home's decor and infuse eye-catching colors. With a wide selection of fabric sample books, let us help you find your favorite shades of happiness!
Bring Nature Into Your Home.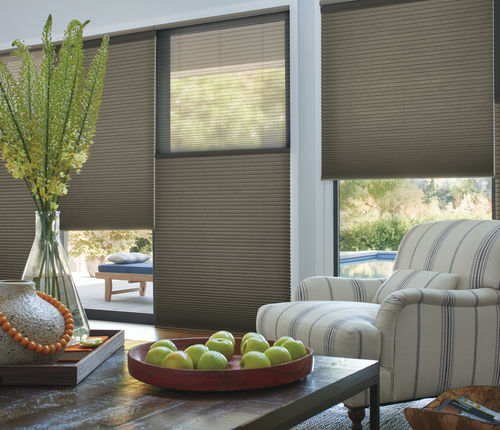 You can't really look at the Color of the Year 2017 without seeing the overwhelming color it brings to a space. One of the best ways to bring in this gorgeous shade of nature's beauty is with nature itself. Adding accents of florals and greens to your home will allow you to feel the refreshment of springtime, especially at a time when overcast skies can get you down. Topiaries, boxwoods, a vase of fresh flowers are a great way to brighten your home and your mood. Want an easy way to bring nature in? How about sheer window shades, or features like top down bottom up? These let you feel a connection and enjoy your view, all while giving you the privacy and light control you need?
Create Accents for Pops of Color.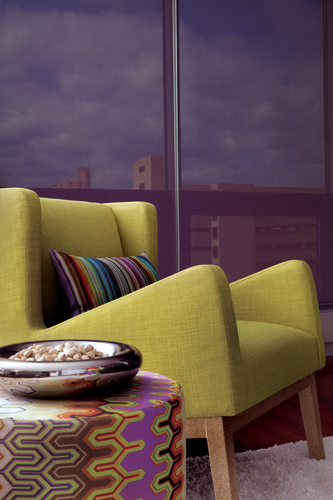 Feel like you want to try out the Color of the Year 2017? Not sure you want to commit? Try accents of this revitalizing shade of green. Accent pillows, a cozy throw blanket, an area rug…small pieces that can help you make a dramatic statement of style. And, look no further than patterns to help you finish the look. With the intensity of this color coming onto the scene, expect to see it in every contemporary pattern and print of the market. From geometric fabrics, damask designs and swirling decor, you just have to identify which piece speaks to you and your home's unique style!
Style It Green: Color of the Year 2017
It's time to take your mind off of the stresses you've faced in 2016. The Color of the Year 2017 will perk up your home and your life! If you feel like you want to infuse your home with this exciting new color, let us help! Our design team is ready with ideas, inspiration and advice for you. With two area showrooms, you can visit us to find your favorite fabrics, displays and styles. And, we'd be happy to come to you! Let's schedule a free, in-home consultation to talk about your ideas and help you create the atmosphere of your dreams! Contact our team today.