How are you handling the summer heat? We're used to warm temperatures here in Florida, but when the sun is shining this bright, it's hard to stay comfortable outside–and inside. What's the temperature like in your home? It can be a challenge to keep a cool, steady temperature inside when the sun shines through your windows. The solution? Smart shades. Here's how motorized window treatments will change your home this summer…
#1 Year-Round Energy Savings
While certain areas of the country are soaking up as much heat as possible, we have warm temperatures more often, so it's important to set your home up for success for every season. Keeping your air conditioning blasting isn't the best option financially. With smart shades, you can maintain a cool temperature without breaking the bank.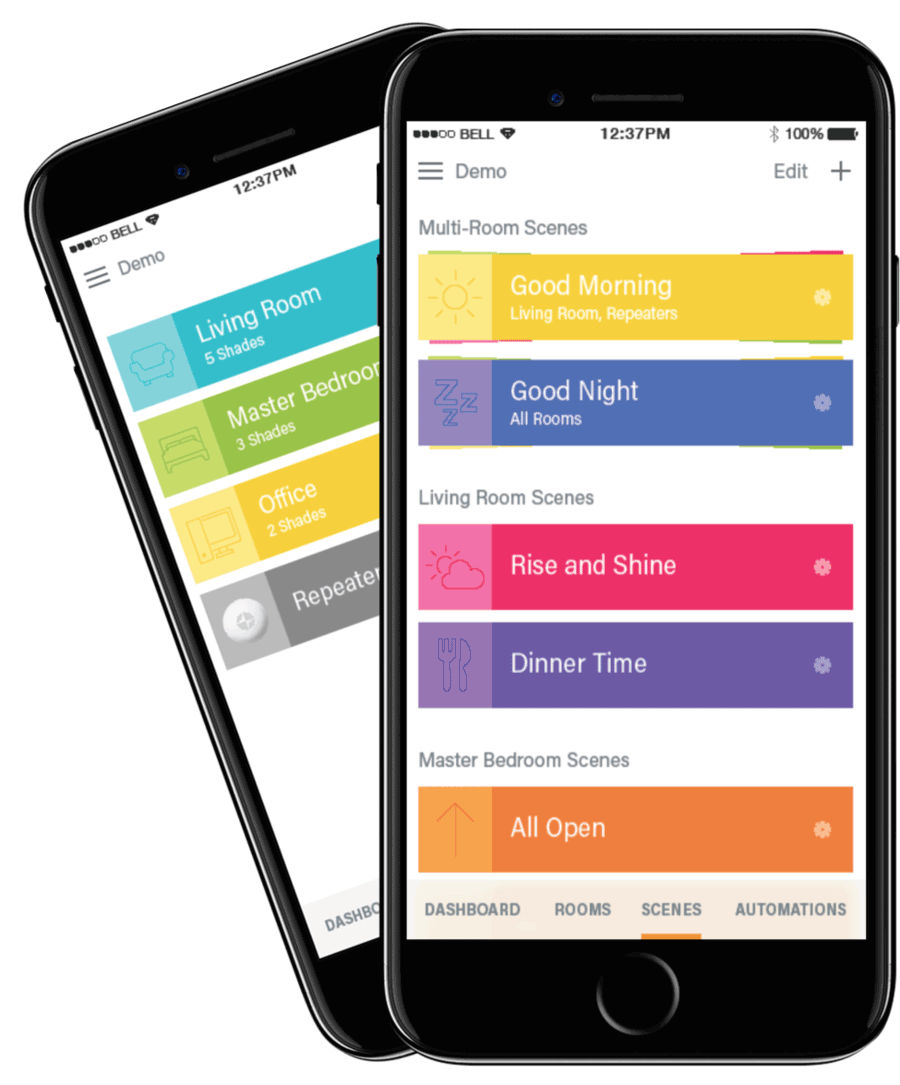 Using the PowerView app, you can create scenes and schedules that will help block out the sun during the hottest times of the day. Create a scene for "Afternoon Sun," and your motorized shades will shut, blocking out the heat and keeping your house cool. Notice that it's especially hot one day, but you aren't home to close your blinds? Open up the app and adjust your treatments from anywhere in the world. It's that simple.
#2 Balance Light, Control the Heat
Summertime sunshine is so refreshing. Naturally lighting your home in the summer sounds great, but it can be a challenge–UV rays damage your home and the sun makes the temperature of your space uncomfortable. You can still enjoy a cold glass of lemonade while basking in the sun, but you want to leave the heat outside!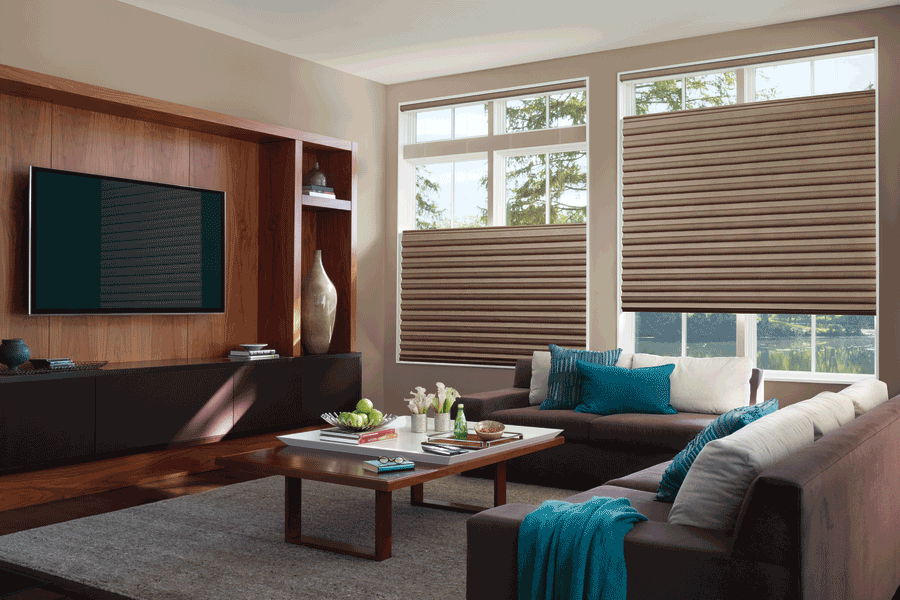 Top down smart shades will change your environment. You can enjoy daylighting without compromising your furniture or temperature. Save your ideal top down position, then push a button or use voice control to adjust your motorized shades.
#3 Amazing Ambiance
The sun's positioning will determine how hot your house gets during the day, which means your smart shades need to move throughout the day. Heading out for work? Keep your window treatments shut; the sun will stay out, keeping your home cooled off and protecting your privacy.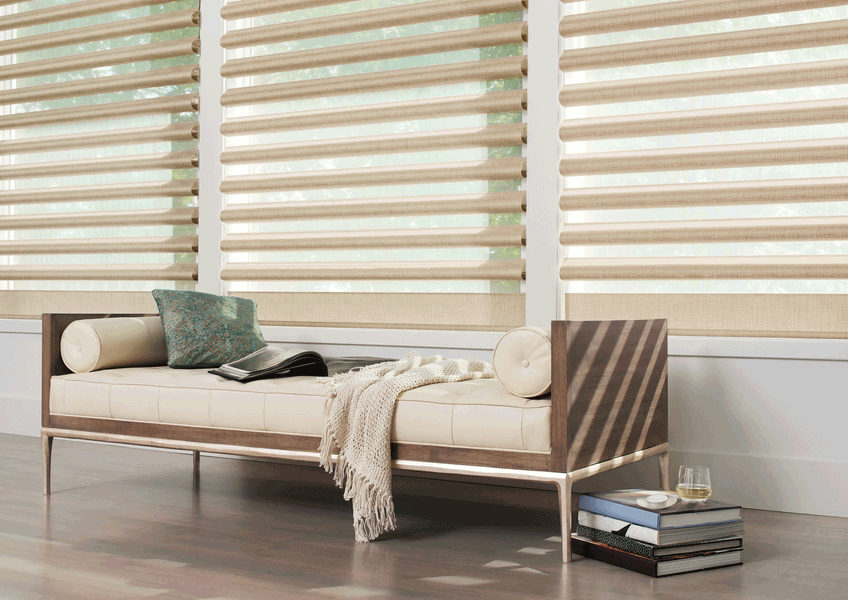 Your personalized schedule will ensure that your shades open as soon as you get home, welcoming you back from a long day in the exact position you want. Soak in the beauty of a summer sunset in an ideal environment. You can sleep soundly knowing you saved energy (and money) all day.
Smart Shades: Style + Savings Await
Our favorite part of smart shades is that they move to the rhythm of our clients' lives. Creating a personalized schedule and having control at the touch of a button helps to keep your ambiance perfect. Don't let the Florida heat get to you this summer. Let's talk about the best smart shades for your home. Come visit one of our showrooms or contact us at At Home Blinds for a free, in-home consultation. Let's beat the heat…together!