Summer is here, and although we have warm days year-round, there is a unique energy that summertime brings. Are you craving a change inside, too? You've spent time "pinning" your favorite designs and watching your favorite design shows with envy–why not treat yourself to a summer style refresh? Here are a few of our favorite summer styles. Take a look & get inspired!
#1 Recreate Summertime Memories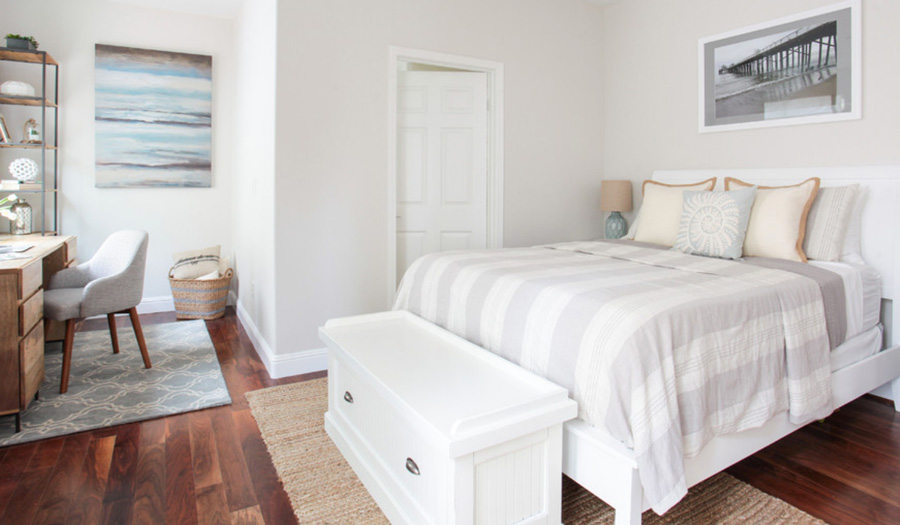 Summer is known for being vacation season. Whether you're planning a trip to a nearby beach, heading to a new city to explore, or packing up with your Passport and going to a different country, you can recreate your favorite memories in your summer style refresh. Take some time on your trip to search for unique accent pieces in local shops. Not traveling anywhere? Let your favorite destination inspire your design–like this coastal bedroom. Everyday will feel like a relaxing vacation!
#2 Embrace the Season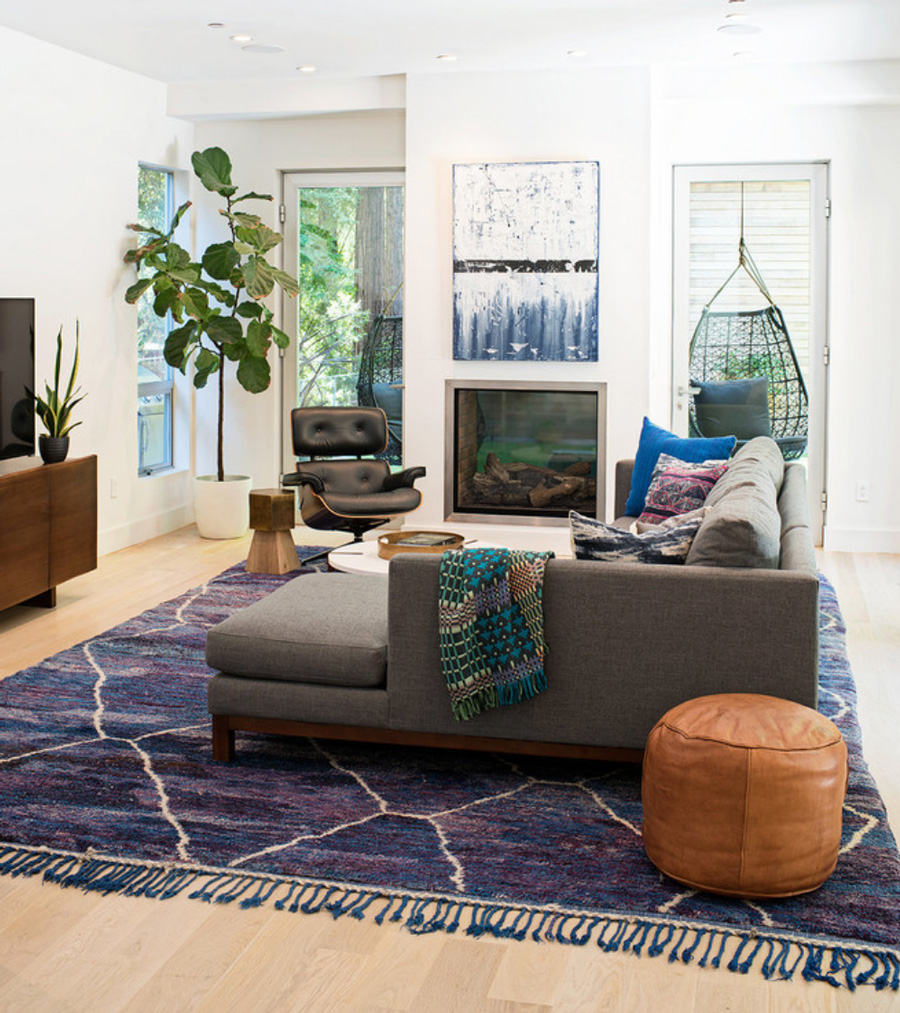 We love summer for its relaxing vibe and gorgeous colors. Embracing the current season is a great tip for those who like to change up their design. Look for elements that remind you of summertime, like lush greenery and natural wood. This space offers a tranquil feel with the shades of blue and touches of nature. The swing brings a whimsical charm to this space, creating the perfect spot to enjoy a book. Incorporate the colors of the season–you'll instantly refresh your design.
#3 Try a New Trend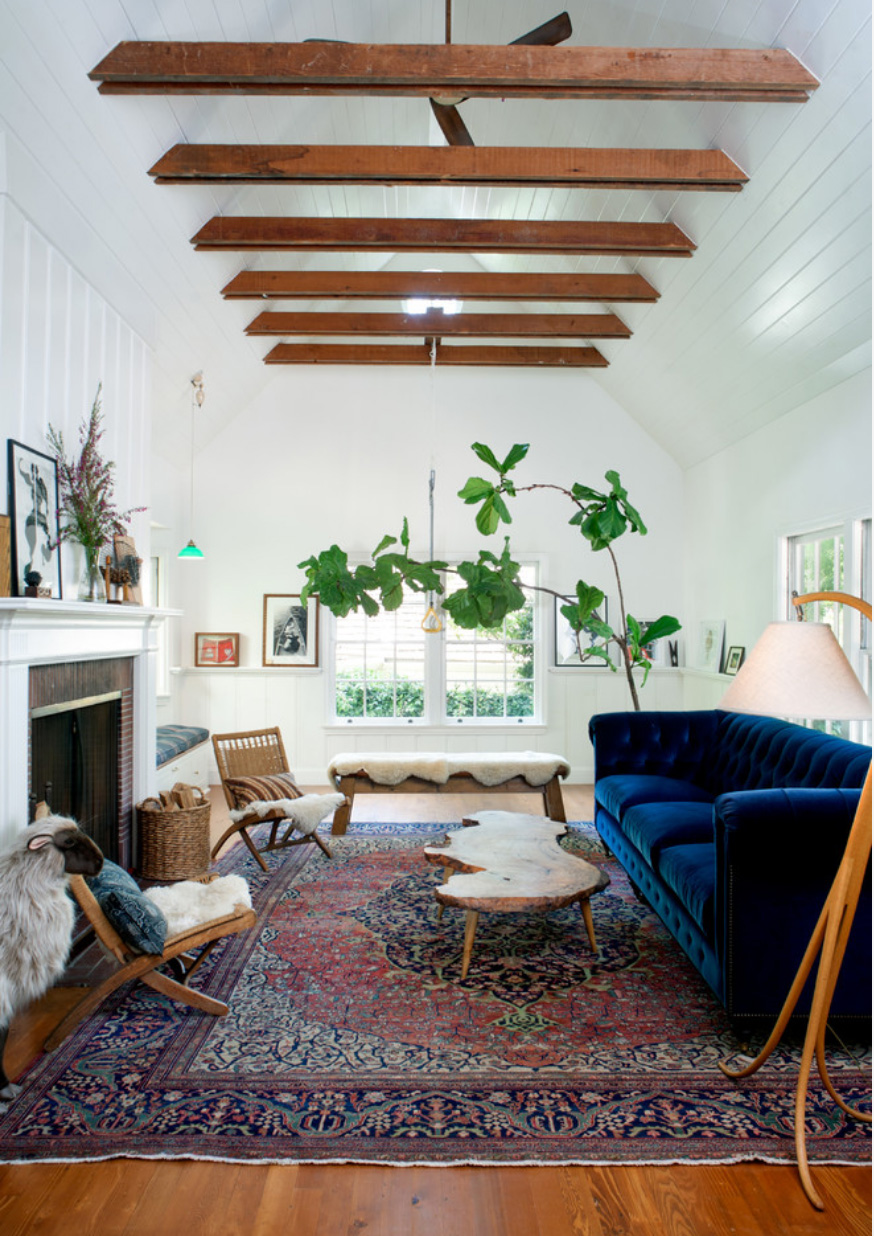 The latest summer style is rough-cut and fluid. Unfinished wood and rustic finishes are also in. This design combines two of the top design trends with its fluid wooden pieces, like the floor lamps and coffee table. The organic shapes add dimension–and are incredibly eye-catching! Now's the time to try out one of your favorite trends.
#4 Simplify with Your Smart Home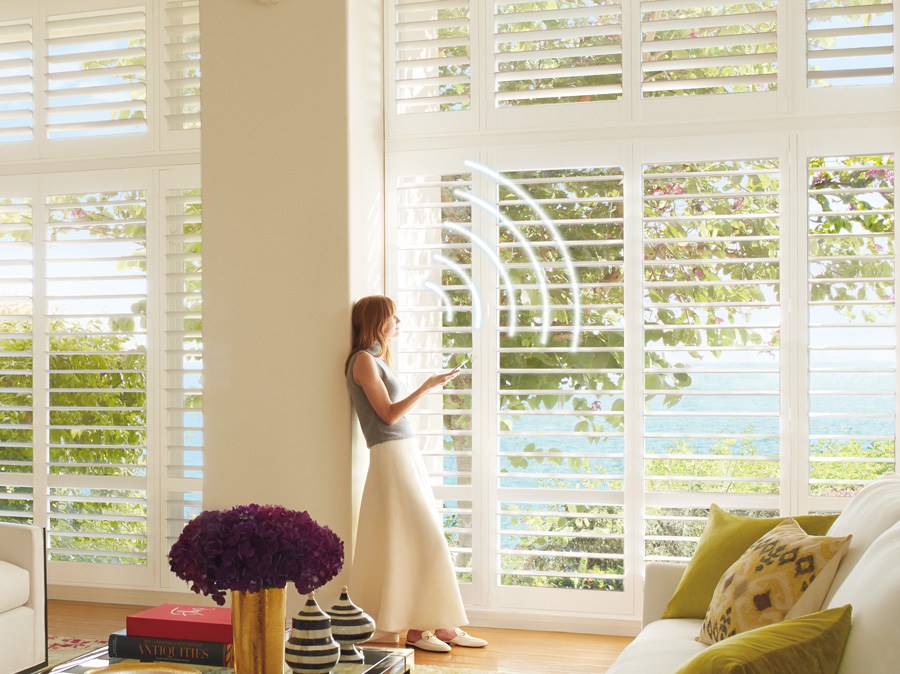 We're used to sunny days and warm weather here in Florida. It can be difficult to maintain a comfortable environment with the bright sun. Are you constantly opening and closing your window treatments during the day? Don't waste time adjusting your shades or shutters. Instead, get smart! You can control your window coverings using your voice, remote, favorite smart device, or completely hands-free; all you have to do is create a personalized schedule that fits your routine. Spend your time enjoying summer!
#5 Copy Other Styles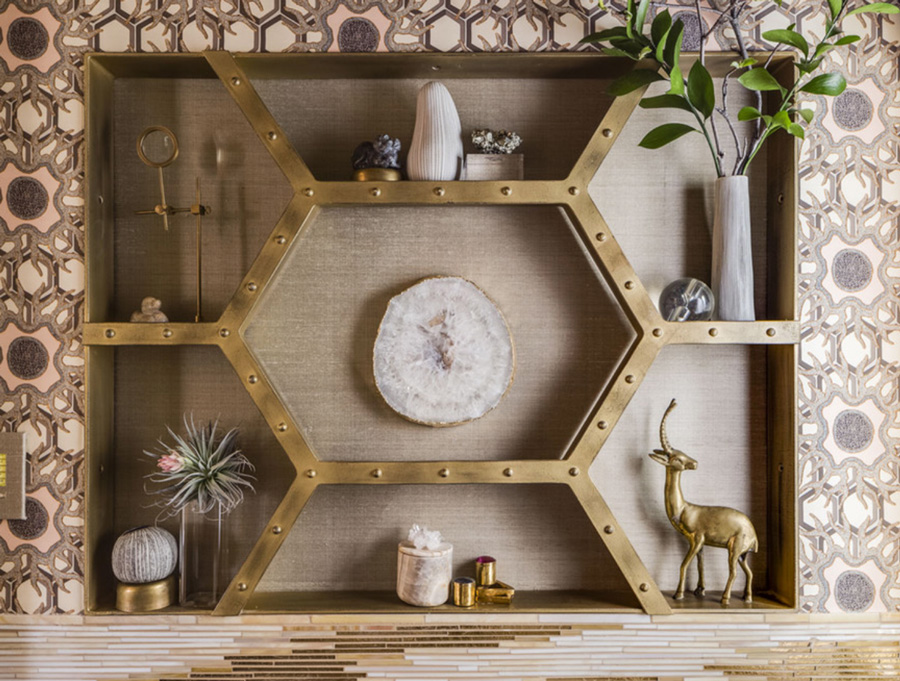 There's nothing wrong with taking someone else's design ideas for your summer style refresh. How many photos do you have saved on Pinterest or Houzz? Chances are, you've admired them, but you haven't incorporated them into your home. Go back to your photos and find the style that you love–then copy it & make it your own! One simple place to start is with shelving. Add trinkets that speak to you and wah-la! Your space will feel refreshed and stylish.
#6 Ambiance + Atmosphere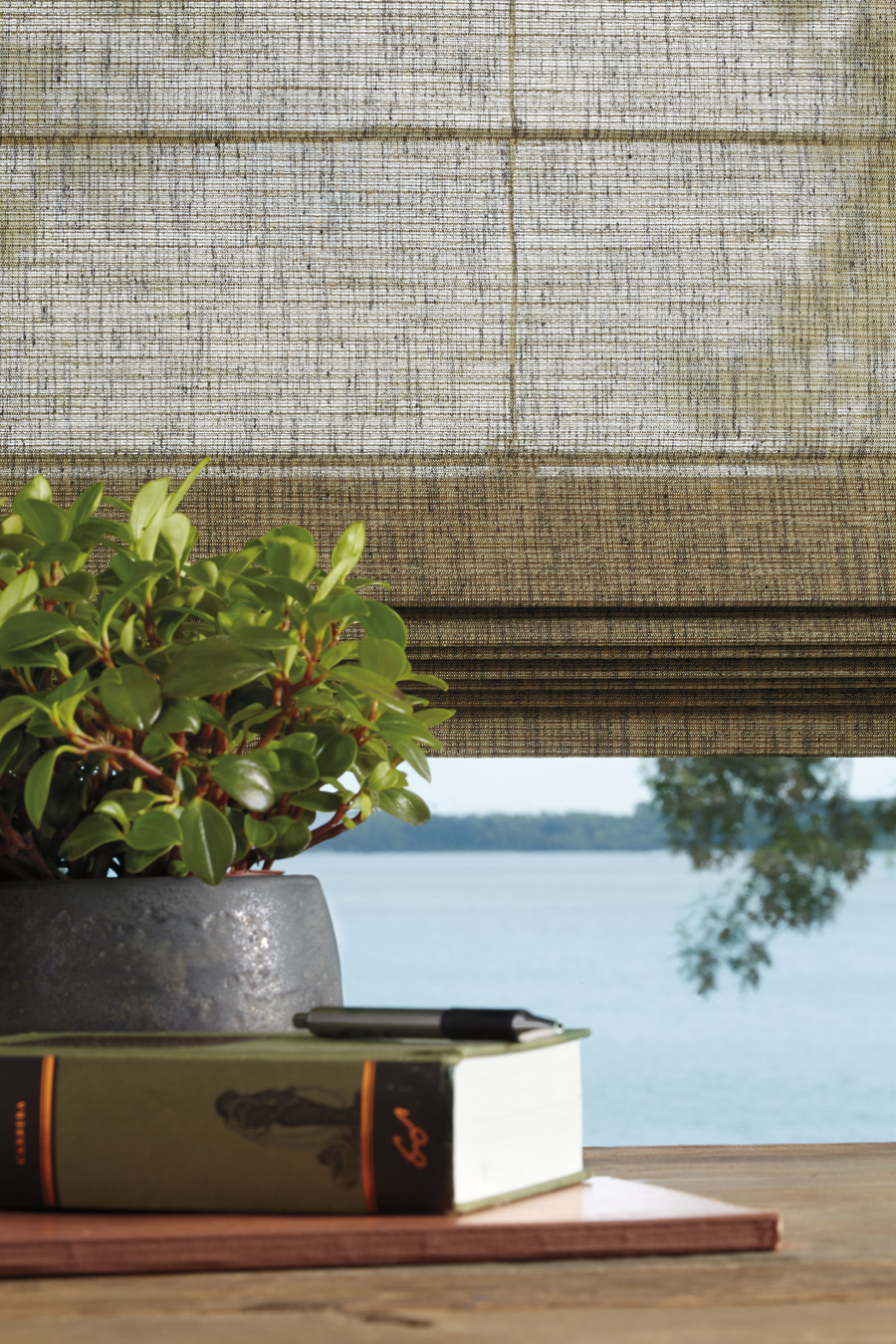 Window coverings are the key to creating an ideal atmosphere. Without them, the bright sun will ruin your ambiance–and your furniture. UV rays can damage your furnishing, floors, and decor. Make your atmosphere a priority this summer. The right window treatments will block out the light when needed and provide privacy solutions. Your summer style refresh will look & feel amazing.
Let's Get Started on Your Summer Style Refresh
It's time to refresh your home! What's your summer style? Whether you want to try something daring, stick to something you love, or aren't quite sure where to begin, we want to help you get started. Contact our team at At Home Blinds today for a free, in-home consultation, or come visit one of our showrooms. We can't wait to get started on your project.