How's the quality of sleep in your home? Sleep affects everything we do, so it's possibly the #1 factor towards success in daily life. We've got sleep solutions for you to improve your family's sleep, from the most obvious–to things you've probably not considered before.
Schedules Are Important.
We all know bedtimes can slip, for both children and adults, if we're not paying close attention. But, getting to sleep at the right time of night is important to start off your night of sleep the right way. Getting your family on a solid sleep schedule needs to be a top priority on your 'to do' list.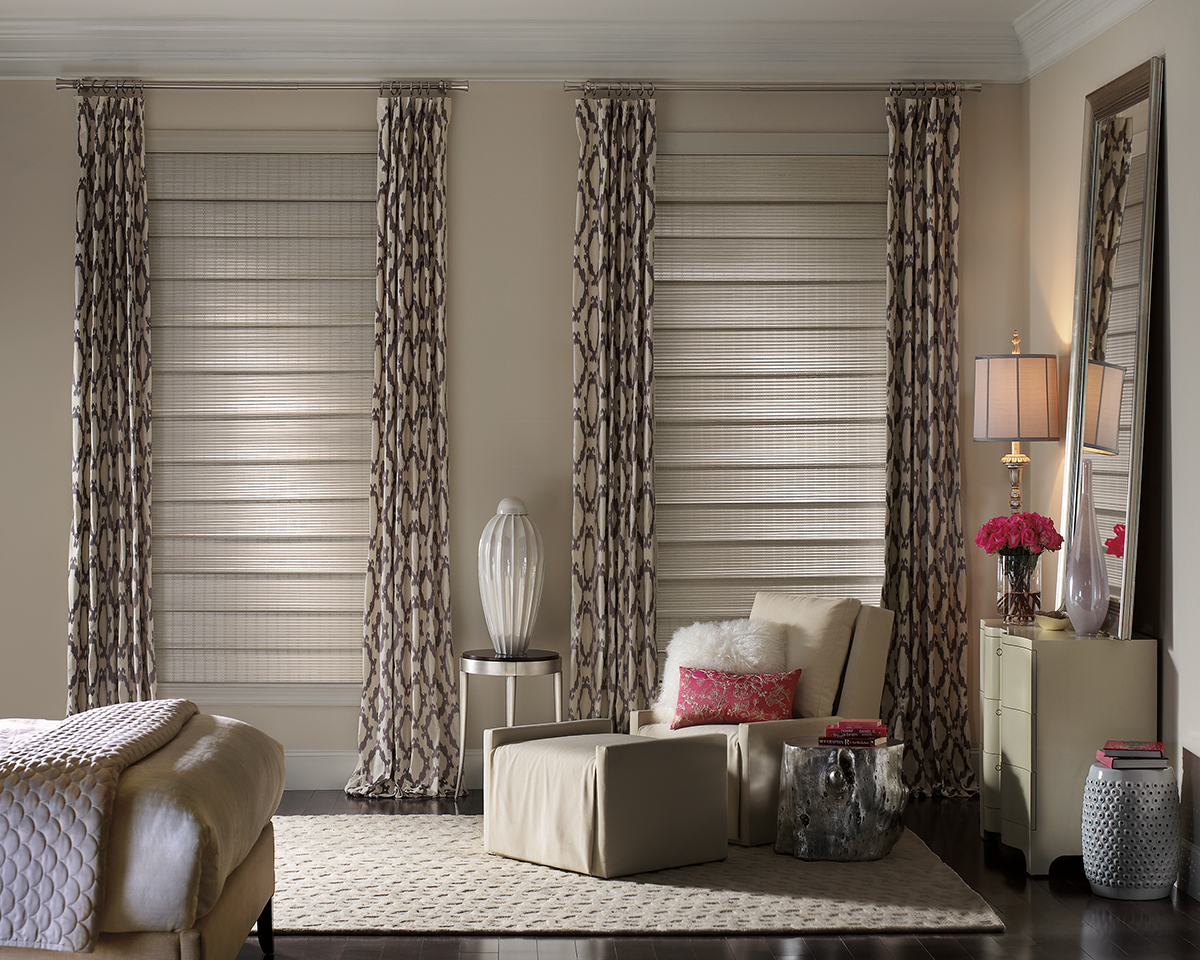 While your family may need an earlier bedtime, does the setting sun sometimes interfere? Depending on the time of year, the evening light can make it feel like it's still time to be active, instead of starting to settle in. This is where room darkening or blackout shades can really help! It won't matter what's going on outside–the darkened atmosphere of the room makes it easy to get in the right state of mind for sleep. Better yet, with motorized blinds and shades, let the rooms darken themselves–right on schedule. PowerView automation has GPS technology that allows you to create schedules based on your location. That means wakeup time can be easier, as well, as the motorized shades in your child's room will bring in morning sunshine to wake them up in time to start the day off right.
Control the Light.
Getting rid of distracting light matters, not just closing the shades. When looking for sleep solutions for your family, don't overlook even the smallest amount of light. Hunter Douglas takes pride in offering the smallest light gaps in the industry, so you can get your bedrooms as dark as you want. That way, when you DO close the shades, you won't have slivers of street lights or glimmers of movement as cars pass by.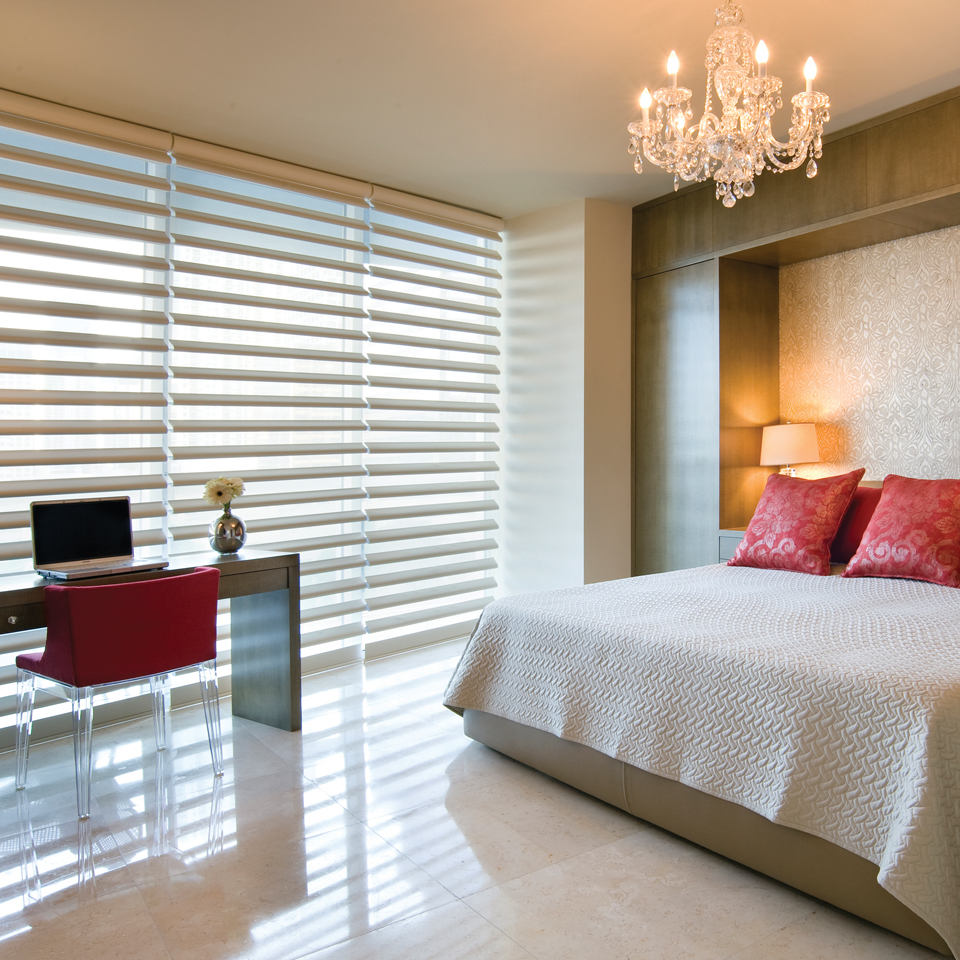 But what about those pesky distractions from inside? A nightlight is appropriate, giving the room a softened glow, but blinking lights and tiny rays of light, no matter how minuscule, can distract the brain enough to cause unknown wake-ups. Lights from devices–computers, printers, DVD players, and tablets–can wreak havoc with sleep.
Pay Attention to the Atmosphere.
It's time to evaluate other sleep conditions in the bedrooms of your home. Comfortable sleeping involves sleep solutions that may often be overlooked. You're asleep–aren't you comfortable? Maybe not.
The temperature throughout the night can be a factor in quality sleep. Does it remain cool? Does it fluctuate? What about the pillow? It may allow you to get enough sleep, but is it causing headaches the next day? What about noise? Is it peaceful and quiet, or would using a sound machine be one of many sleep solutions you could use to ensure better quality sleep? If the temperature changes or loud sounds need to improve, our team can help. Energy efficient shades can maintain temperatures and even provide sound absorption.
Get the Sleep Solutions You Need.
At Home Blinds & Decor is committed to helping you find the sleep solutions you'll need for happiness throughout the course of the day. Your entire family deserves to get the quality sleep they need to be at their best. Stop into our Fort Myers showroom to see displays and samples. We are also happy to come to you–we provide free consultations for your upcoming projects. Contact us to get started today!