Windows are a beautiful thing. They let natural light into your home and give you a refreshing view of your outside surroundings. Too much natural light, though, can become a headache. Harsh glare, hot sunlight…sometimes it's just too much! How do you control the amount of natural light coming in without losing your view? Sheer Window Treatments!
Soften Your View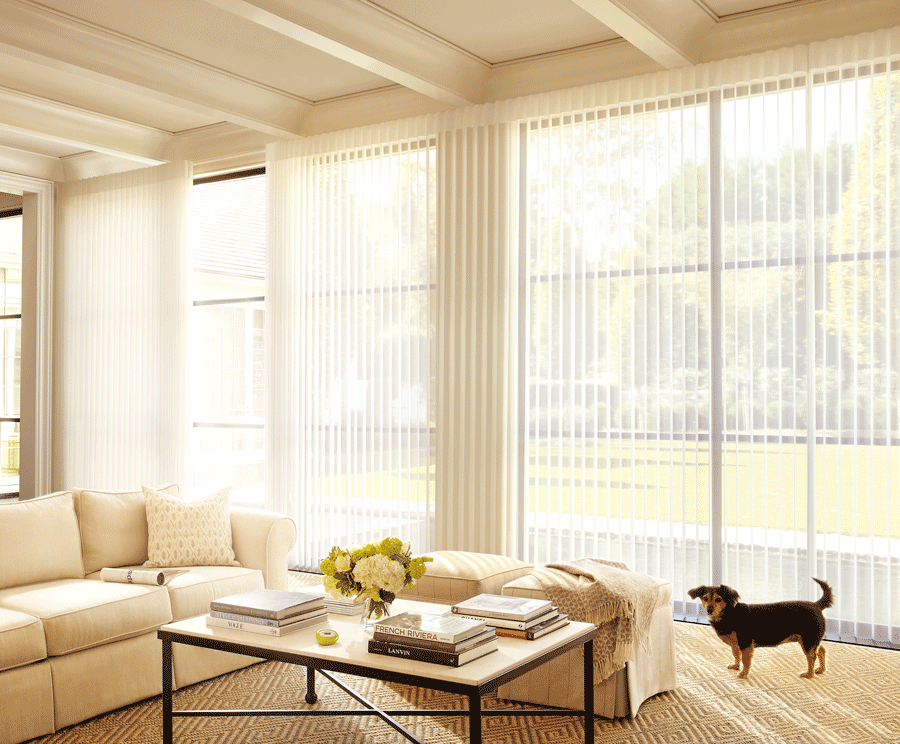 What can sheer window treatments add to your home? Imagine sitting in your living room, looking out of a big picture window at the view outside. You can see the beautiful sky, neighbors walking their dogs, kids riding their bikes–the entire scene. It's a wonderful view, softened by your sheer shades. The best part? All the people you see out enjoying the weather can't see you! That is the beauty of sheer shadings. They soften the incoming light, filtering out harmful UV rays and diffusing the harsh glare. They give you the view you love without giving those outside a view right back in. All of the view and all of the privacy–it's a win win!
Darken Your Room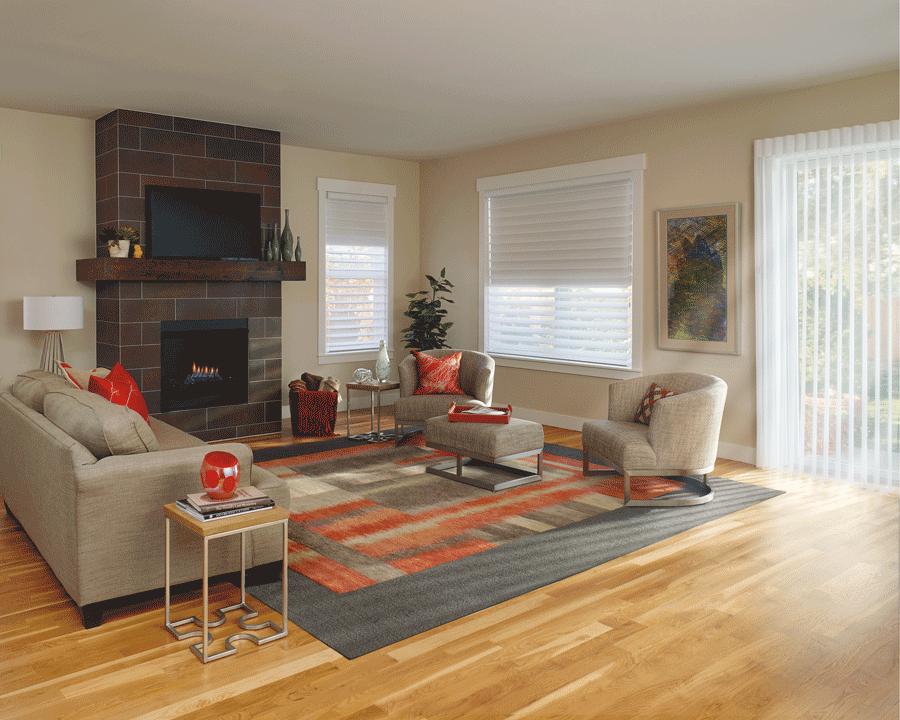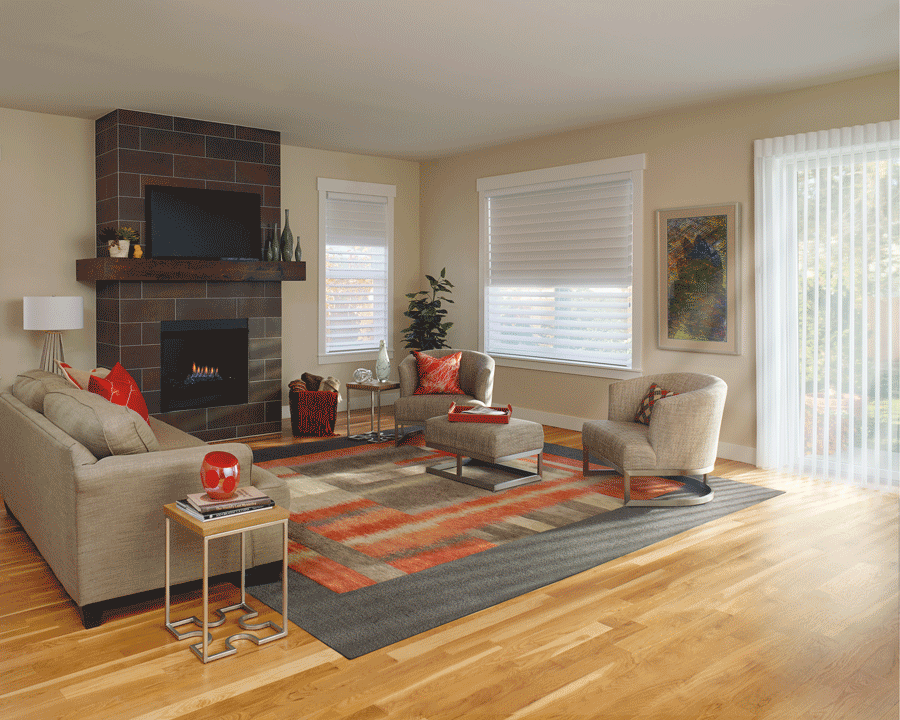 Yes, you read that right! You can achieve room darkening with sheer window treatments! Many of the sheer shadings in our collection, like Silhouette and Nantucket, offer room darkening features in varying opacities–including blackout. Keep these shades open during the day to soften and filter the incoming light. Lower the second blackout roller shade at night to turn your home into a tranquil and private sanctuary. Convert your home from bright and cheerful to warm and comforting, whenever you wish. How's that for transformation?
Control Your Atmosphere
After you've chosen the style of sheer window treatments best suited to your home, you can choose from a number of operating systems that will give you the ability to regulate the ambience created in each room. We have the UltraGlide retractable cord system, the EasyGlide continuous loop system–and for the ultimate in control– we've got motorization, using the PowerView system. With the PowerView motorized shades, you'll have the ability to transform your environment at the touch of a button. You can even create specific schedules in which your shades can operate automatically. The beauty and benefits of sheer shadings combined with the ease and performance of automation–talk about atmosphere!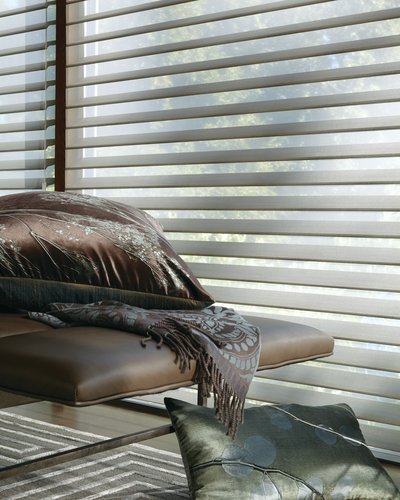 We have several styles of sheer window treatments to choose from, with many different fabric and color choices–sure to delight your senses and your sensibilities! Check out our Sheer Shadings products, and be sure to contact our team today to set up your free, in-home consultation. Let our design experts show you how our sheer window treatments can compliment and enhance your home and decor!