From farmhouse decor to relaxed contemporary–and beyond–shades of white decor are found in every style statement this year. Have you seen photos that offer a beautiful scene, but you're not sure how to capture the look in your own home? Take a look at our latest Houzz project for inspiration! And, we've got tips for you to get started decorating with shades of white.
#1 Choose Your Contrast.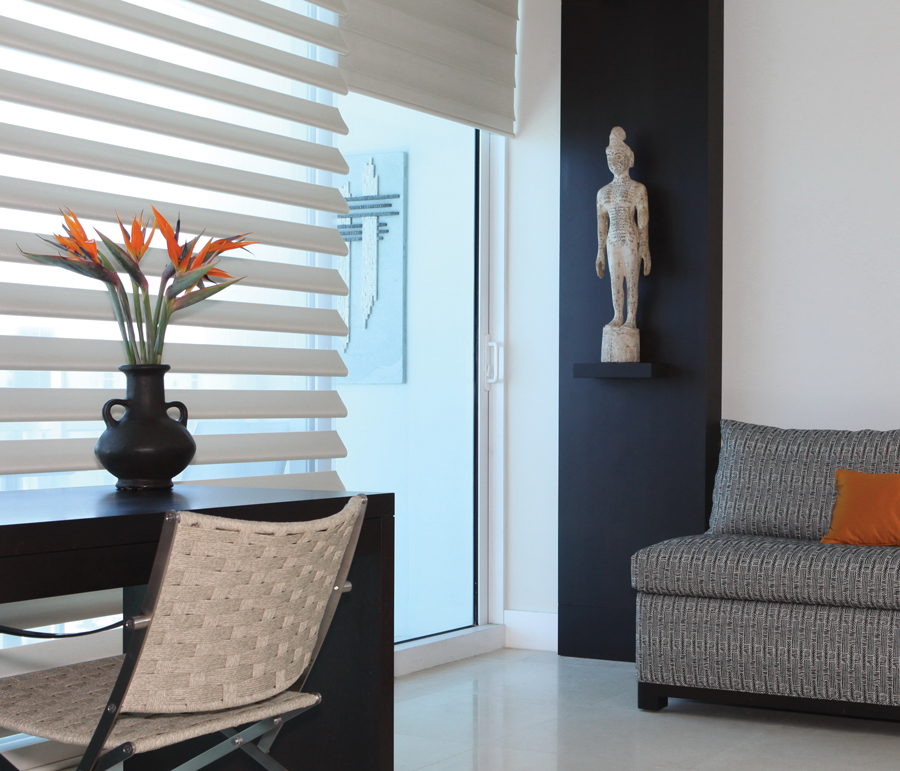 Contrast is a popular buzzword in design. But, what does it really mean? High contrast can be thought of as opposites attract. It'a a bold statement. Low contrast pairs colors that are close in shade, offering dimension on a quieter scale. You'll need to choose your contrast preference to start adding shades of white.
Light meets dark is the theme of this space. This room pairs dark gray with white, adding a pop of orange. Everything is intentionally placed to work in opposing accents. We love how the pirouette shades in white add both a beautiful backdrop and dimension to the space with the fabric vanes.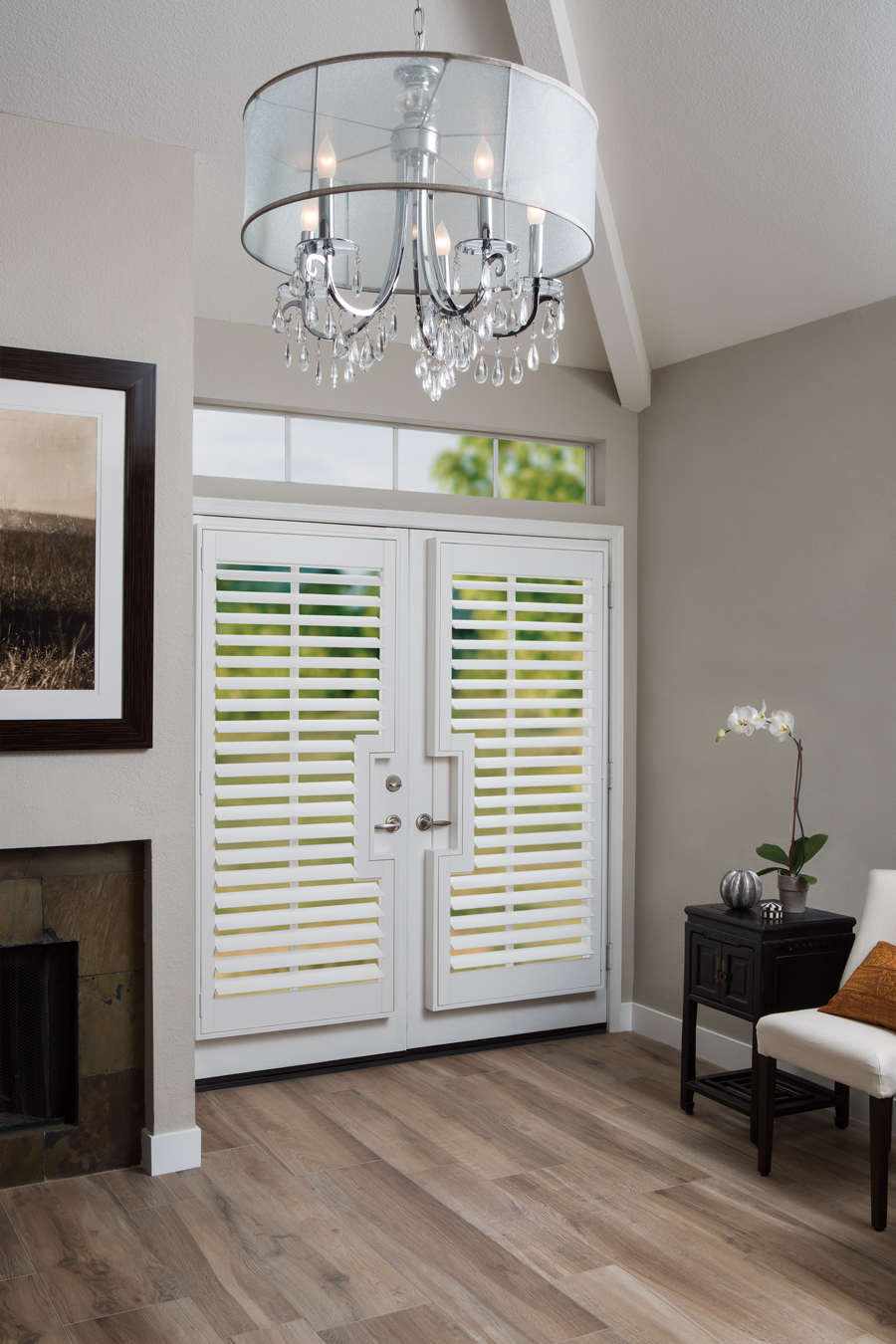 Quiet contrast leads the way in this space. Shades of white are used for sophisticated elegance. The french doors feature white plantation shutters with detailed handle cut-outs. The light wood floors and greige walls warm up the space, allowing for accents and furnishings to stand out.
#2 Match Your Style.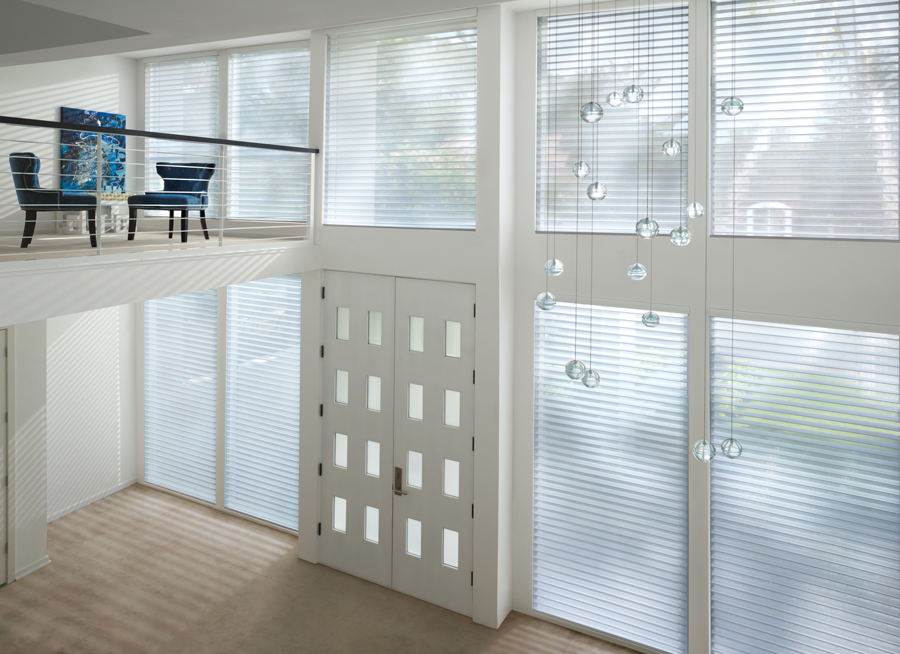 When decorating with shades of white, like with any decor, using your personal style ensures you'll love the end result! Just find pieces to align with your preferences, considering both room function and the atmosphere you'll want.
Highlighting minimalist design and airy softness, this entryway uses white to showcase the beautiful tall ceilings and architecture of the space. Shades of white on the windows feature clean lines while bringing in amazing natural light.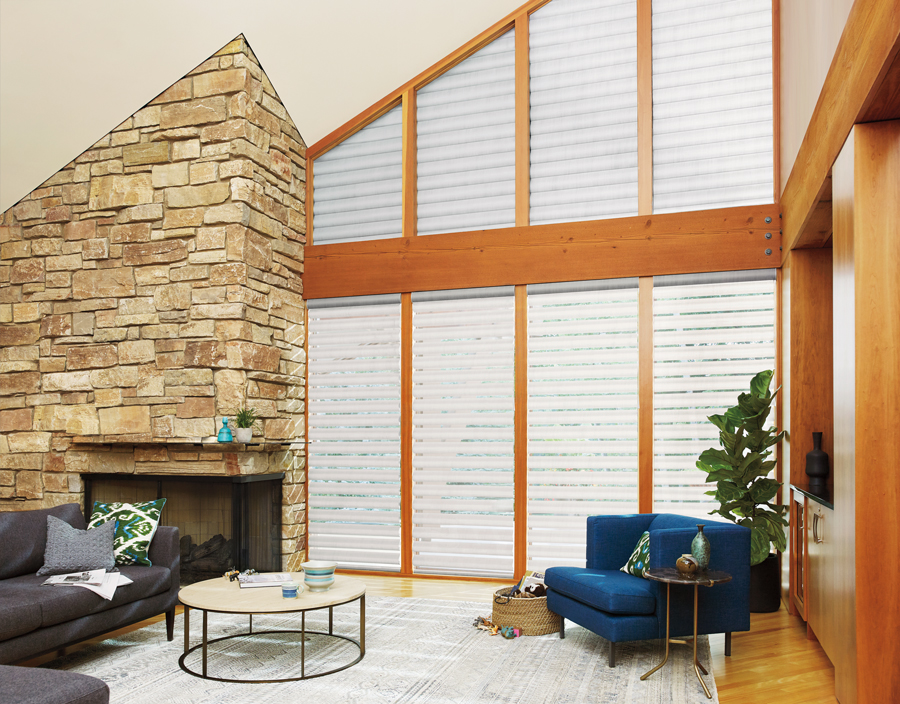 The tall ski chalet ceilings are also on display, but mixed with warm tones, the white shades add visual interest in angles and dimension. Bringing wood elements and shades of white together gives off a comfortable atmosphere.
#3 Find the Right Amount.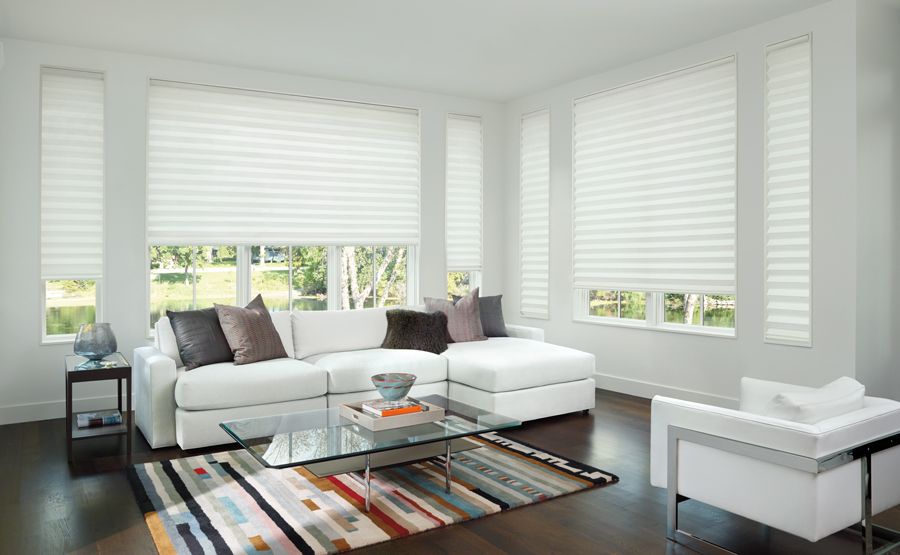 As mentioned, finding the right amount of white to bring into your decor is an important part of the process. Love white accents? A little goes a long way. Want the "all white" look? As long as you do it right, it'll create the perfect space!
All white, done right. This room in white walls with white shades achieves a stunning look. How did they do it? Choosing window treatments with design texture is important. It'll give you the chic white-on-white look that's so popular without feeling like it's overdone. The flooring, in contrast, adds to the striking appearance in bold tones.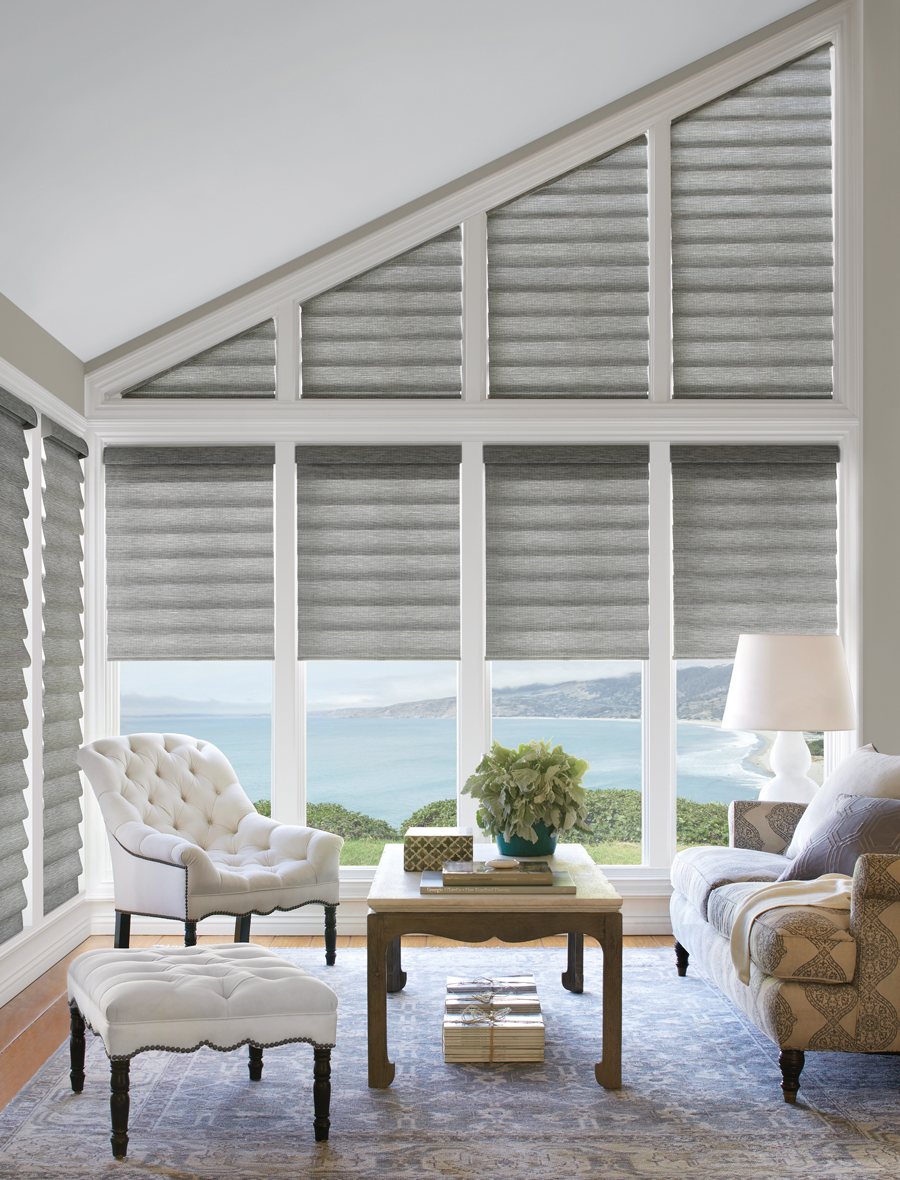 This space is proof that a little goes a long way. Instead of white walls and white shades, they used other design elements in the space to stand out. The white trim against gray shades adds a dynamic look. The furnishings add a sophisticated air to the room. Beautiful, soft and inviting.
Find Your Shades of White!
Have you been eyeing white hues in stores and online? It's time for you to get started! Let our team at At Home Blinds & decor work with you to discover the look that's perfect for your home. Come visit one of our showrooms for inspiration, and then, schedule your FREE in-home consultation!